Say you are new to hentai and just watched a random show out of curiosity. You then watch a titillating scene of a man and woman having sex, and you were like, "oh baby!" But then suddenly, bam, the erotic soundtrack Careless Whisper playing in the background stopped and replaced with a Marilyn Manson song as the guy's dick pierced through the girl's mouth, and her body ripped in half leaving behind a pool of blood, guts, and traces of semen. That scene was so traumatic, your little boy Jimmy crawled back to his little cottony hiding place, never to leave again.
Watching hentai will make or break your interest in it, and getting into hentai is a rite of passage, the road to adulthood, initiation—failure means shame. You gotta start somewhere and Honey-senpai here is gonna help you start with 5 hentai shows that will help you embrace the complexity and beauty of hentai. First, we'll show you a light-hearted hentai and slowly inch our way to the hardcore. Remember: Once you've started, there is no going back! And no worries, you have the option to go through this list in one-handed mode.
---
5. Sora no Iro, Mizu no Iro — The Vanilla Threesome Experience

Episodes: 2
Aired: July 2006-June 2008
This little beauty of a hentai features the art style of famous artist Tony Taka (let's try and forget the adaptation of Shining Hearts: Shiawase no Pan existed), so the two girls Asa and Natsume are very attractive and the main reasons to even watch this hentai. The story is your typical 2 girls sharing 1 guy, with lots of sex. Sora no Iro, Mizu no Iro is as vanilla as you can get--perfect for someone who is new to hentai.
---
4. Sono Hanabira ni Kuchizuke wo: Anata to Koibito Tsunagi — True Love, True Yuri

Episodes: 1
Aired: July 2010
It's kind of annoying and sometimes disgusting to watch hentai with the main guy being an ugly bastard or just generic-looking (like 99% of the time). As we've pointed out in number 5, the beautiful girls are the main reason to watch hentai, so what if we take the guys out of the equation and just watch two girls making love? Then look no further! Reo and Mai are two lovebirds in an all-girls school and they spend their free time having sex. Mai is such a perv, she can't hold back from releasing her carnal desires to the bedridden Reo. But hey, if transferring fever to another person through sex is a good idea, then let these girls do whatever they want. No, that's not STD.
---
3. Words Worth — A Timeless Hentai Classic

Episodes: 5
Aired: August 1999-November 2000
Hentai shows come, go, and easily forgotten, but despite its age, Wordsworth's beautiful art and animation withstood the test of time, and it's so beautifully made, it puts modern hentai to shame. Wordsworth is set in a medieval world where two tribes are embroiled in a never-ending war, and one prince is destined to stop it. A great cast of attractive women, a good balance of vanilla sex, a bit of bestiality and monster sex, all masterfully animated with the most beautiful art style you've ever seen, Words Worth is the complete package and you must start here before you try out the hardcore, like next on this list.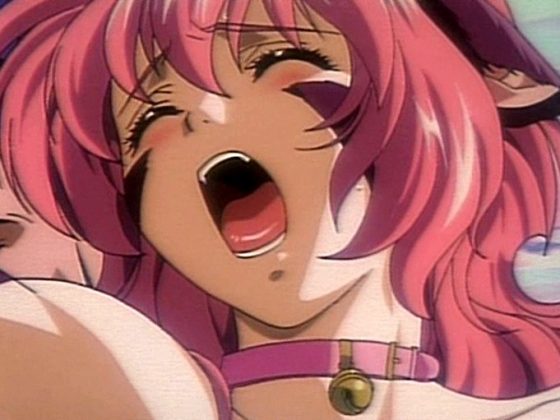 ---
2. Himekishi Lilia — Tentacles and X-Ray Vision

Episodes: 6
Aired: June 2006-July 2010
Now that you're accustomed to non-vanilla stuff and lots of x-ray shots, be prepared to experience a hentai that is hardcore, but at the same time won't discourage you to watch it because there's scat or the girl's neck got chewed off by a monster. Himekishi Lilia has all the things that make a hentai hardcore: incest, rape, tentacles, monsters with two dicks, tons of x-ray shots all wrapped together with detailed animations and good art appropriate for its content. Lilia is the main character of the story and after her brother forcibly took the king's throne, she is subjected to unspeaking and horrible things drinking a goblet full of semen, get gang-raped by the townsfolk, and getting raped by monsters. This anime is not for the faint of heart.
---
1. Boku no Pico — The Internet's Most Favorite Hentai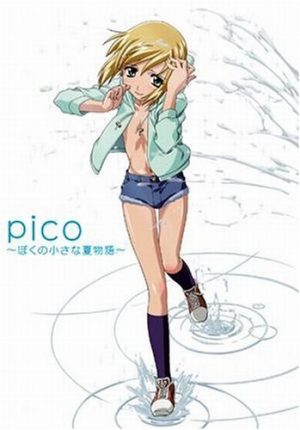 Episodes: 1
Aired: September 2006
No, this is not a joke, and no we're seriously putting Boku no Pico as the ultimate hentai for anyone who is on the hentai pilgrimage or looking for the ultimate test of one's sanity. Hentai anime focusing on Yaoi is very sparse, and you're more likely to encounter monster sex hentai and hetero ones. Boku no Pico is special and "shock" is probably the best way to describe the anime, and people on the internet use Boku no Pico to deceive the uninformed that it's the title of the anime they're looking for or a perfect prank to give your friends on April Fools. A grown man in love with a feminine boy and loves making sex with him? That's Boku no Pico and it's more hardcore than the most violent monster hentai out there. And it's not an exaggeration! Godspeed, dear reader!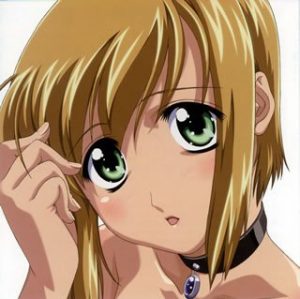 ---
Final Thoughts
And there you go! Now wasn't that a very nice ride! Following hentai requires finesse and care because your impression of hentai will differ depending on what shows you got yourself exposed to. A gang-rape hentai isn't the best way to start, but if you start with a hentai with romance, a proper story, and pacing, then you'll be more welcoming rather than disgusted of hentai. Yeah, it's unfortunate a lot of people frown upon hentai, but we hope this list will show them that hentai isn't all about rape and monsters.
We ask you, dear readers, what hentai titles do you know you'll recommend to someone new to hentai?
Oh and, you can let go of your stick now. The ride is already over.
You perv.