Born as a yaoi manga by Serina Seo in 2018, Papa datte, Shitai revolves around Asumi and Naruse. Asumi is a college student who started working part-time as a housekeeper at Naruse household. Naruse is a single father, and his little child is called Ichika. Asumi is not gay, but Naruse is just too sexy, and it takes few hours for Asumi to fall for his beautiful face. Upon stepping in Naruse's bedroom, Asumi finds out that Naruse is sexually frustrated and tries to cope by watching adult videos. That's the exact moment when Asumi decides to make a move on Naruse! Sticking to the purer meaning of "yaoi", Papa datte, Shitai is a spicy show, with 6-minute-long episodes. Fujoshis/fudanshis loving smut, boy-on-boy action, and little to non-existent plot will totally enjoy it! In this list, we'll mention 6 other anime sharing with Papa datte, Shitai one thing or another. Brace yourselves as it will be a hot trip!
Similar Anime to Papa datte, Shitai
1. Papa to Kiss in the Dark

Episodes: 2
Aired: November 2005 – December 2005
Papa to Kiss in the Dark revolves around Munakata Mira, and his father – a hot, Hollywood actor, father to boot. Their relationship is totally ambiguous, and the both of them will have to face numerous hardships. With close friends confessing their love, Mira in his teenage years discovering he is an adopted child, and feelings that can't be expressed, how will the situation turn, now that Mira's father is about to marry a Hollywood actress?
Papa to Kiss in the Dark and Papa datte, Shitai, both are yaoi anime revolving around two single fathers, Kyousuke and Naruse. Both these shows have some hentai sparks, therefore they both stick to the initial meaning of "yaoi". In fact, mild nudity and smut is what you'll find in both of them, but expect fluffy moments as well. So, if you enjoy hot boy-on-boy action, and romance together, both these shows can completely suit your tastes!
---
2. Sensitive Pornograph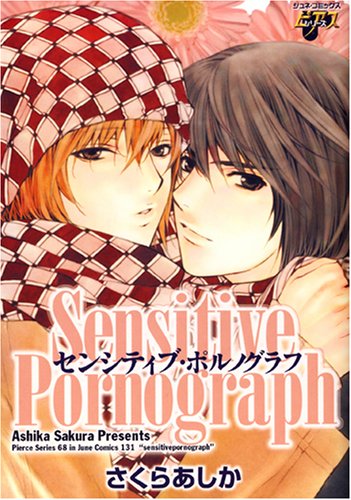 Episodes: 1
Aired: December 2004
Sensitive Pornograph features two tales about two different couples. The first story revolves around two manga artists – Seiji Yamada and Sono Hanasaki – that meet and fall in love with each other. Soon after, Sono's past, knocks at his door and their relationship will be tested in many ways. The second story is about a pet sitter – Koji – who is asked to take care of a rabbit, Aki, who is actually a bound man in the closet!
Sensitive Pornograph is a yaoi anime sharing some traits with Papa datte, Shitai. Both of the protagonists are adult men who eventually find love, while their counterparts are younger boys ready to make a move on them. In both these shows you'll find a lot of hot scenes between the main characters, but Sensitive Pornograph is way more graphic. You will like it, if you're enjoying Papa datte, Shitai!
---
3. Kirepapa.

Episodes: 2
Aired: January 2008 – November 2008
Kirepapa revolves around Chisato, a 35-year-old writer, and his son Riju, a 15-year-old high school boy. Chisato is obsessed with Riju, so much so that he tries very hard to drive away Riju's friends, out of fear that they could corrupt him. Shunsuke, one of Riju's friends, is the only one who doesn't get scared of Chisato, and keeps sticking to Riju. But is he really that interested in Riju, or is he aiming for someone else?
In Kirepapa once again, we find a single father, exactly like Naruse in Papa datte, Shitai, trying to protect his teenage son. Shunsuke, exactly like Asumi, has a crush on this single father and acts accordingly. All in all, Kirepapa and Papa datte, Shitai share the same vibes and atmospheres, plus a lot of spicy scenes between the main characters, who have an age gap, like Asumi and Naruse. What's more, Asumi and Shunsuke are both straightforward toward their counterparts. Trust us, you'll enjoy one, if you like the other!
---
Any Anime Like Papa datte, Shitai ?
4. Boku no Pico (My Pico)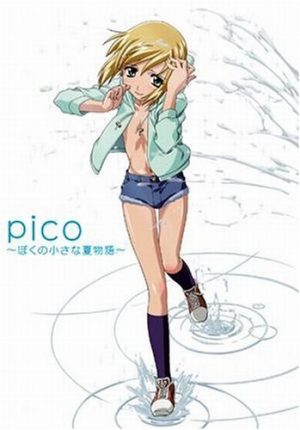 Episodes: 1
Aired: September 2006
Pico is a preadolescent boy who works at his grandfather's coffee shop during summer. One day, Tamotsu – a white-collar worker sick of the routine – enters the cafe, and he and Pico meet. It takes just a moment for the feeling to spark between the two of them. Pico and Tamotsu, overcoming their age gap and unconcerned about their gender, start a carnal relationship breaking down the conventions of sexuality.
Boku no Pico is a full-fledged yaoi/hentai anime, but as Pico is a preadolescent boy if you're not into shota, it can't really suit your tastes. Aside from this, though, it share with Papa datte, Shitai the huge passion that the two protagonists feel toward each other. In both there are boy-on-boy scenes, from mild to boiling, and what's more both Pico and Naruse have the same bashful attitude in the beginning. If you enjoy Papa datte, Shitai's vibes, you're bound to like Boku no Pico as well!
---
5. Haru wo Daite Ita (Embracing Love)

Episodes: 2
Aired: March 2005 – May 2005
Haru wo Daite Ita revolves around two AV actors: Yoji Kato and Kyosuke Iwaki. Both of them dream to become popular actors worldwide, putting an end to their AV careers. Their rivalry is very intense, and one day, during an audition, they are asked to have sex with each other by the director. Confused and reluctant at first, their rivalry forces them to accept. Iwaki wins, but he doesn't know he has won Kato's heart over, as well!
Haru wo Daite Ita is a yaoi anime full of hot, graphic moments between the two main characters. Kato, and Asumi from Papa datte, Shitai, share a straightforward attitude helping them to win their partner's attention. What's more, both Kato and Asumi are way younger than Iwaki and Naruse, who act very bashfully at first. Another thing in common between Haru wo Daite Ita and Papa datte, Shitai is the romantic feeling between the two protagonists, in spite of the initial reluctance. Give it a shot, all the more if you're enjoying Papa datte, Shitai!
---
6. Okane ga Nai (No Money)

Episodes: 4
Aired: February 2007 – December 2007
Okane ga Nai features a university student called Yukiya Ayase, whose life gets turned upside down all of a sudden. In fact, his one and only relative sells him to the highest bidder at an auction, in order to gain money and repay his debts. With his own reasons, a man – Somuku Kanou – saves Ayase by buying him. Laters, it turns out that Kanou expects Ayase to pay him back with his body. Could Ayase's life get any worse?
Okane ga Nai is yet another yaoi anime, but probably a little more hardcore than Papa datte, Shitai. In fact, Okane ga Nai's themes are more obscure, yet these two shows share some similarities. For example, both the romances have a slow start, what with Ayase and Naruse not accepting their counterparts' advances in the beginning. Then, in both of these shows you'll get to see tons of hot scenes, and even sweeter moments between the two main characters. We are sure you want to catch Okane ga Nai, now that you've watched Papa datte, Shitai!
---
Final Thoughts
And so our list has come to an end. We hope you really enjoyed this ride among hot couples and romance! These six shows share with Papa datte, Shitai the most essential traits, so you're bound to enjoy them just the same. Whether you are enjoying the show for its yaoi/hentai parts, or its most tender ones, you won't get disappointed picking one of these six. Now it's your turn! Let us know what you think in the comments below, and please don't be shy! See you next time!
---