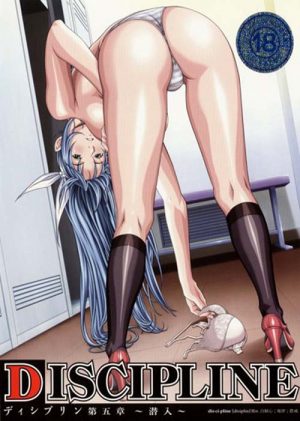 Like you, we love hentai. We love how fun it is and how enjoyable it can be. Of course, we love the sex scenes and the different locations where those sex scenes happen. We love the different characters who can have sex with almost anyone or anything they desire. Basically, we love hentai! What we love the most about hentai, though, is how deep the plot lines can get.
A sex scene is great, but when it's built up around a great story, the hentai goes from just naked girls and boys getting it on to naked girls and boys with reasons for doing what they do. For this reason, we love Discipline: The Hentai Academy. A strong plot line, a boy with a magical, sexually strong penis, and a touch of humor throughout makes for a great hentai.
What we don`t like, though, is finishing a great hentai, only to find our lists with nothing left to watch. We know you don't like that too, so that's why we've done the work for you and compiled this list of six other hentai anime that are like Discipline. Finding other hentai that are like a story you so enjoy is difficult, so that's where we come in! Here are our picks for six hentai anime that are like Discipline!
Similar Anime to Discipline: The Hentai Academy
1. Bible Black: Night of the Walpulgiss

Episodes: 6
Aired: July 21, 2001 to June 25, 2003
Made by the same studio, Bible Black is also a school-themed hentai with plot and substance. Bible Black is often talked about in hushed-tones for those with fainter hearts because of its gore content. Murder, rape, and Satanic worship are just a part of this hentai series.
The story follows Taki Minase and his search for a book of magic called `Black Bible`. After he finds the book, Minase tries his luck with a love curse, but soon realizes his mistake. His schoolmates and his childhood friend Inari are also affected by the curse. Minase has to reverse the curse if he has any hope of saving Inari and being with her forever.
This hentai is like Discipline: The Hentai Academy because both hentai are filled to the brim with an interesting story. Like Discipline, Bible Black will keep the viewer watching with the need to find out more. The mystery that surrounds the book itself kept us hooked until the very last episode and we`re sure it`ll do the same for you!
---
2. STARLESS 21st Century Nymphomaniacs

Episodes: 4
Aired: July 20, 2012 to April 19, 2013
Yukito Sawatari was looking for a part-time summer job. Finding an advertisement a maintenance position with high wages and no other applicants, Yukito thought he lucked out. But, upon his arrival to the isolated mountain house, he soon realizes that nothing is what it seems. The mistress of the house secures Yukito`s position as her intimate play-thing, her one of a kind sex-slave, alongside other members of the household.
Our reasons to match up with Discipline: The Hentai Academy? Like that of Discipline`s opening sequence, STARLESS is a torid adventure through the underground world of sex and depravity. STARLESS holds its own as a series made from a popular visual novel that, for even the most frequent hentai consumer, is wild beyond belief. As for the hentai anime, STARLESS tones down the sexual depravity just a notch or two, making it on to our list.
STARLESS 21st Century Nymphomaniacs Official Trailer
---
3. Watashi no Shiranai Mesu no Kao

Episodes: 1
Aired: January 29, 2010
Like many hentai on the market, Watashi no Shiranai Mesu no Kao is a blackmail hentai featuring a wife, Ichika, whose sudden sexual prowess leaves her husband, Masato, wondering where her sex powers came from. Like Discipline, Mesu no Kao features a high school and students getting together in all sorts of positions. In this case though, the protagonist is a blackmailed female high school student turned fiercely sexually-awakened wife.
These scenes take place in the past and in the blackmail videos that are being sent to Masato. Masato is shocked to see his then-high schooler wife a willing and active participant in all sorts of sexually explicit positions. Like that of Discipline`s Takuro, Mesu no Kao`s Ichika is a fiercely sexual character who knows her way around her husband's body - and nearly everyone else`s body, too.
There is a violent side to Mesu no Kao, like that of Discipline, featuring female to male rape scenes. Although not particularly frightening, some viewers may be bothered by such content, but not at Honey`s! We found Mesu no Kao to be engaging and on par with Discipline: The Hentai Academy.
Watashi no Shiranai Mesu no Kao Official Trailer
---
Any Anime Like Discipline: The Hentai Academy ?
4. Genkaku Cool na Sensei ga Aheboteochi!

Episodes: 2
Aired: June 26, 2015 to July 24, 2015
Sex at school is a great hentai genre. Discipline: The Hentai Academy is a great example of a hentai that takes place in a school among students and teachers. Sometimes it's difficult to find a hentai that isn't just a boring, bland bunch of sex scenes that just happen to be in a school, but look no further! Cool na Sensei is another great hentai that takes place at school with acts that take place between students and teachers.
Hoewver like Discipline, Cool na Sensei also features a teenage boy, Kazama, with a magic penis, capable of pleasing every woman who touches it. After taking a special pill given to him by the school nurse, Hazuki, Kazama finds that he becomes the sexual desire of all those around him. Hazuki`s pill gives Kazama sexual powers he's never had before. The magical aspect of this hentai makes it similar to Discipline.
Genkaku Cool na Sensei ga Aheboteochi! Official Trailer
---
5. Cleavage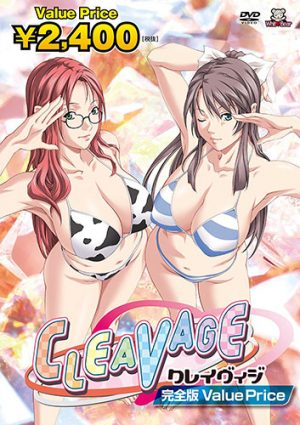 Episodes: 2
Aired: February 24, 2006 to June 23, 2006
Here at Honey`s, we know what you like: girls and girls with big breasts. Discipline: The Hentai Academy definitely has its share of girls with big breasts and Cleavage is no different. Hence the name, Cleavage is about, well, girls with big breasts.
Cleavage, though, offers up some other interesting sides to its story. One of Cleavage`s characters, Erika, has big breasts, but has deeper personality than a one-sided character. Erika develops a sexual relationship with her step-brother, Yuuto. Then, Yuuto is blackmailed by his art teacher, Sayaka. Of course, big-breasted Sayaka and Yuuto also develop a sexual relationship. This risque subject has some interesting character development that is alongside the character development in Discipline.
On the surface, Discipline and Cleavage are different in their storylines. Discipline takes place in a school and Cleavage takes place at a school, but with step-siblings and their teacher. The insetous element that Cleavage brings to the story deepens the story and creates an interesting plot. Cleavage is like Discipline because of the setting and the character development within that setting.
Cleavage Official Trailer
---
6. Peace Hame!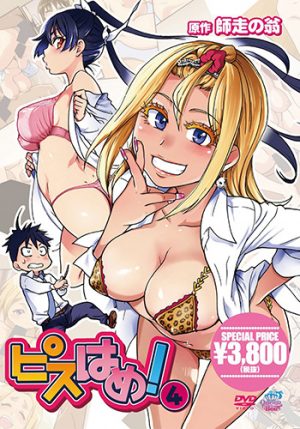 Episodes: 6
Aired: March 16, 2012 to April 19, 2013
Sex at school is definitely something that a lot of hentai focuses on. Peace Hame! Is about a male student, Tamao, who joins his high school`s kendo club. He thinks about to learn some techniques from his senpai Konome, but she has slightly different ideas about which techniques Tamao should be learning.
While Discipline offers some more violent sex scenes and some squirmy moment's, Peace Hame is slightly vanilla in its offerings, but, that doesn't take away from the hilarious story line Peace Hame offers! Discipline has some humorous moments, but Peace Hame is a genuinely funny hentai that has a lighter side to it.
Hilarious but with slightly vanilla its sex scenes, Peace Hame has something for everyone. Taking place in a school and its humourous storyline puts Peace Hame on our list of hentai that are like Discipline. Not to mention school girls and boys doing naughty
things to each other!
---
Final Thoughts
That brings us to the end of our recommendations! Magical and gifted penises are just the tip of the iceberg for many of the hentai we listed. There are a lot of hentai out there that fit into the school girl/boy/teacher genre, but these are our six hentai that fill the void after watching Discipline: The Hentai Academy. Are there any hentai that we missed? What are some of your recommendations? Share your opinions below in the comments section!
We hope you enjoy the series we recommend in this article.
by Lucy Leighton