Welcome friends, to another exciting installment of 'gimme more gay boys to watch'. This week focuses on Sex Pistols. This anime explores the relationships between 6 men as friends, brothers, and lovers. While many yaoi and shounen ai tell stories about otherwise normal boys, most of these characters are far from ordinary. Their already complicated high school lives are made more complicated by being Zoomans. Zoomans are humans that evolved from animals other than monkeys and only make up 30% of the population. This added layer of weirdness serves as a plot device for a surprise twist. The rarity and subtle differences of these humans shape their relationships with others.
While it may not have had the best supernatural/fantasy storytelling, Sex Pistols gave us an interesting story. The exclusiveness of the males involved helped create a more dramatic story with many obstacles for them to overcome. There's something special about an exclusive social circle where the members have a personal understanding of each other and it makes these relationships seem more special. This, paired with the violent and cruel behavior of some of these boys makes for quite the roller coaster. Sharing the presence of danger and violence along with a separation from others, here are 6 anime like Sex Pistols!
Similar Anime to Sex Pistols
1. Okane ga Nai (No Money!)

Episodes: 4
Aired: Feb. 2007 – Dec. 2007
When Ayase is betrayed by his cousin and sold to an auction house to erase his debts, Ayase is bought by Kanou in order to save him. Kanou is happy that Ayase is safe but his kind demeanor becomes cold when Ayase thanks him for his help 'even though you're a stranger'. Kanou declares to Ayase that he will have to pay off his debt to Kanou with sex if he hopes to ever leave. Ayase is afraid and alone and has no choice but to meet the mafia boss's demands. Despite being plunged into the criminal underworld, Ayase may find something pure in the man he can't seem to remember.
As expected of a story centered on the buying of a sex slave, one can assume a level of danger and suspense as we've seen in Sex Pistols. When Kanou is crossed, he is very much like Yonekuni in terms of aggression and unrestrained anger. Neither of them like men very much and seeing their cruel attitudes can make the viewer very worried for their uke counterpart. There is a perceived camaraderie, at least a level of understanding among Zooman. In Okane ga Nai, there is a clear distinction between the underworld and civilians until Ayase is unwittingly forced in. This creates a level of exclusiveness that lets the viewer feel like they are privy to secret information and makes for a fun venture!
---
2. Sensitive Pornograph

Episodes: 1
Aired: Dec. 2004
Sensitive Pornograph contains two different stories. In the first, two manga artists who respect each other meet face to face. Despite both being males, they find their work speaks volumes about each other and decide to pursue a romantic relationship. Seiji and Sono have a happy relationship, but Seiji begins to question whether Sono can truly be content with him when he hears of Sono's promiscuous past. The second story follows pet sitter Koji, who just loves taking care of cute animals. When he's asked to care for a rabbit named Aki while the master is away, Koji is excited to meet him. It is revealed that Aki is actually a human male forced to give in to his master's voyeuristic fetishes and convinces Koji the only way for them to avoid coming to harm is to oblige and have sex.
Sensitive Pornograph is, you probably guessed, very graphic. Sex Pistols does contain some sex scenes but Sensitive Pornograph shows you ACTUAL PEEN. You see EXACTLY where it's going, nothing is left to the imagination, which is a treat for hardcore yaoi lovers. While the couples in Sex Pistols are interconnected, the two in Sensitive Pornograph are not. In both anime, though, you get to see both a sweet and loving sexual relationship as well as a more twisted and violent sexual relationship. And for those that liked the animalistic nature of Sex Pistols, you'll like Aki's pet rabbit persona! For those with a pure side and a kinky side, sensitive Pornograph will be a great addition!
---
3. Junjou Romantica

Episodes: 12
Aired: April 2008 – June 2008
Junjou Romantica tells the story of moody novelist Usami 'Usagi' Akihiko and the short-tempered Misaki who are brought together by someone they both love. Usagi tutors Misaki because Misaki is the younger brother of his friend and crush, Takahiro. Misaki suffers the great Usagi's verbal abuse so he can get into the college Takahiro hoped to go to before he had to take care of Misaki. Despite their initial distaste for each other, they'll start to see in each other those special traits Takahiro saw in them. Junjou Egoist is a shorter story in the Junjou Romantica universe about perpetually-angry professor Hiroki who's swept away by Nowaki after their chance meeting in the park. Our final short story, Junjou Terrorist, features two men who view their relationship very differently. With their family and school lives so heavily intertwined, literature professor Miyagi thinks their relationship is doomed, while student Shinobu thinks it means they're fated to be.
Junjou, while missing the subtle animal nature element, is very similar in the relationship dynamics and how all three couples are somewhat connected to each other. While the men are mostly contained in a school setting or at least as fellow Zoomans, the men in the Junjou world are connected through literature as writers, university professors, and students. Both series show how interconnected people are and how others outside the relationship play a role in defining it. While more toned down, Usagi does have his way with Misaki a number of times where consent is hazy, which is something we see in Sex Pistols as well. If you wanted another group of cute gay men interconnected yet separate from normal people in a more fleshed out story, Junjou Romantica will keep your heart racing. An added bonus is this series is LONG, so these boys will stay with you longer!
---
Any Anime Like Sex Pistols ?
4. Koisuru Boukun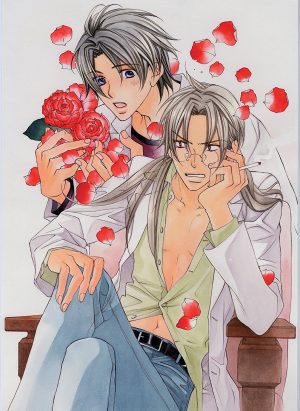 Episodes: 2
Aired: June 2010 – Nov. 2010
Morinaga works as the research assistant to the homophobic tyrant Souichi. Against all odds and clear signs of his poor character, Souichi has captured Morinaga's heart. While the two are good friends, nothing can stop Morinaga's feelings any more than something could stop Souichi's hatred for gay men. Morinaga is given a powerful aphrodisiac by a friend hoping to help out the hopeless romantic, but Morinaga decides he can't use it. Souichi ends up finding it and drinking it himself thinking it's beer. The choices these two make this night will spell disaster… and maybe something more.
Without giving too much away, these two series show pretty blatantly non-consensual sex between men which can be off-putting to some viewers. While some yaoi or BL have only minor reluctance and rudeness between characters, Koisuru Boukun and Sex Pistols can get downright NASTY and awful in the things they say to each other. If you're looking for the gritty realism of a gay character having to face someone they love that vehemently hates gay people both anime fulfill that. While not elaborated on much, Koisuru Boukun also has another gay couple in the series aside from our main characters.
---
5. Tight-rope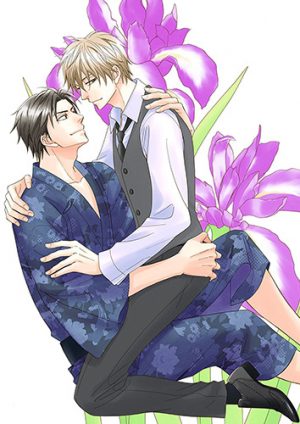 Episodes: 2
Aired: May 2012 – June 2012
Ryuunosuke is the son of one of the most powerful mafia bosses which has earned him the mistrust of his peers and the jealousy of other gangs. Only his childhood friend Naoki has stood by him through it all, never caring about his dangerous family. Naoki has always liked Ryuu for Ryuu, and Ryuu has developed an adorable attachment to Naoki. Ryuu doesn't act much like a future mafia boss, but when Naoki's life is in danger, he will do whatever it takes to protect his most loved person. If talking won't work, Ryuu has no problem physically crushing any obstacle before him.
Ryuu and Naoki have a sweet but somewhat complicated relationship. Ryuu wants to keep Naoki safe from the violence prevalent in the mafia life, but he's unsure if the best way is to keep Naoki close or to push him away. Norio in Sex Pistols also attracts unwanted attention to him and Kunimasa shares a similar protective role as Ryuu for the boy. Different from the rest of society, they must turn to each other for love and understanding. The main relationship in Tight-rope is built on respect and trust but that's not to say the story is without conflict. Much like Sex Pistols, you get angry, testosterone-driven guys literally fighting for what they believe to be theirs.
---
6. Kono Danshi, Ningyo Hiroimashita (This Boy Caught a Merman)

Episodes: 1
Aired: Nov. 2012
Shima has always been the best boy he could be for what little family he had. After losing his parents and finally his grandfather, Shima tries to clear his mind of all his troubling thoughts and steps out into the ocean. He nearly drowns but is saved by a beautiful man… a merman! With no one else to turn to, Isaki starts living in an inflatable pool in Shima's house. These two men are worlds apart, yet they share something they're unwilling to admit.
Art-wise, Sex Pistols and Kono Danshi are so different. While Kono Danshi is a more isolated story and lacks multiple gay relationships, both series share a fantasy element of love between different species which drastically affects the dynamic of their relationship. Kono Danshi also lacks much of the violence and cruelty of Sex Pistols but has a similar theme of isolation and loss. If you like gay relationships with fantasy themes, Kono Danshi is a sparkling pure example of that!
---
Final Thoughts
Sex Pistols is perhaps not the best attempt at making a story about a sexual gay relationship deeper, but it does at least keep things interesting. You have to wonder what rules work in this world we aren't familiar with. As the years go by, we are at least starting to see new dynamic and deeper character development. While perhaps 'character development' isn't the first word you associate or even look for in yaoi titles, it's nice to be surprised now and again!
We hope that these tales of men fighting for their right to love, overcoming violent and abusive situations to create a better environment, and fantastical, seemingly impossible relationships can satisfy your needs. As always, if you have another suggestion or just want to tell us what you think, please leave us a comment!
---