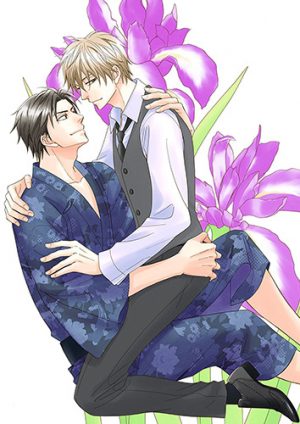 Tight-rope is one of the masterpiece the amazing Natsume Isaku gave us. Since it gained a lot of popularity as a manga, it was adapted in a 2 OVA series. The story revolves around the son of a yakuza boss, Ryunosuke Oohara, who is in line to become the next heir. Supporting him since childhood days there's Naoki Satoya... and Ryunosuke is madly in love with him. Can you guess what happens when you're the heir of the fourth boss of a yakuza clan, and yet your dream is to quit the yakuza and marry your childhood friend? Tight-rope is full of gags and good vibes, it's bound to give you moments of full enjoyment! That's why we created this list: for those who crave for more Tight-rope-like anime, and for those who like yakuza and boys love mixed together! Read on to discover six anime that share with Tight-rope one thing or another!
Similar Anime to Tight-rope
1. Koisuru Boukun (The Tyrant Falls In Love)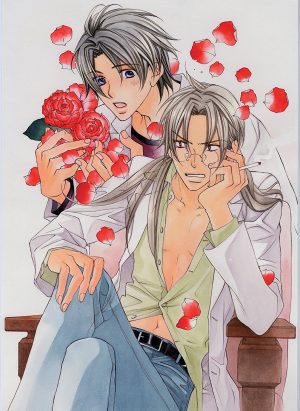 Episodes: 2
Aired: June 2010 – December 2010
Koisuru Boukun, born as a manga from Hinako Takanaga, is the OVA adaption of the popular series revolving around poor Tetsuhiro Morinaga, who is in a one-sided relationship with his upperclassman, Shoichi Tatsumi. Truth is, in the past, Tatsumi had a nasty experience with a gay man who wanted to rape him, so it's no wonder that he grew to be a homophobe. Since he built a wall around himself, it's up to Morinaga, with the power of love, to crush that wall to pieces and finally conquer Tatsumi's heart!
Even though Koisuru Boukun isn't about yakuza, we can safely say that these two shows are very similar. Firstly, they both have some comedic gags that can make you crack up, and then the two protagonists are very similar in their character. Ryunosuke is hot-headed and lacks patience, exactly like Tatsumi, while Naoki and Morinaga are the quiet ones supporting the other without making a big fuss out of it. What's more, Ryunosuke and Morinaga, too, are similar in their devotion towards their beloved ones. If you want to spend one lovely hour, try to watch Koisuru Boukun!
---
2. Finder Series

Episodes: 2
Aired: February 2012 – August 2015
Let's go on and back to yakuza stories! Akihito Takaba is a 23-year-old man who finds himself involved in a dangerous situation. Working as a freelance photographer, it's almost a given for him to put his own life on the front line, in order to catch the most important scoop. There's just one problem: sometimes, you can take a picture and that person could be Ryuichi Asami – a yakuza boss – doing his obscure dealings. And that's how Akihito ends up raped and threatened by one of the most dangerous men around the city!
Tight-rope and Finder Series share a yakuza background, to begin with. We do realize that the two stories have different atmospheres, as Finder Series is much more extreme than Tight-rope, but there are some similar elements. For starters, Akihito, no matter how difficult situation he is in, manages to start absurd gags and make you laugh in spite everything. The same goes with Ryunosuke, when he claims his love for Naoki. Then again, Naoki and Akihito are similar at facing their love; they both can't clearly admit it, but they do love their counterpart. Asami and Ryunosuke are both involved with the yakuza, and both men who can fight for what they think is important. So here's another story full of yakuza and boys love for you!
Finder Series Trailer
---
3. Hyakujitsu no Bara (Maiden Rose)

Episodes: 2
Aired: May 2009 – October 2009
Let's keep going and this time this is a story about two soldiers from warring countries. Taki Reizen and Klaus von Wolfstadt are bound by a master-servant pledge. While Taki is a commander gifted with beauty and burdened with the responsibility of his entire nation, Klaus "Mad Dog" is his loyal knight. But their relationship is not one to be easily accepted, and everyone around them are suspicious and cold.
Maiden Rose and Tight-rope are both anime adaption of amazing manga series. Aside from the boys love genre, they share a lot of similarities, but the most undeniable is probably the way the two protagonists interact with each other. Both Naoki and Taki, who take the role of the uke, aren't feminine in the least. On the contrary, they're both strong and determined. Their counterparts, Klaus and Ryunosuke are both hot-headed and ill-tempered. They help each other, and support each other in every kind of situation. It's not like Ryunosuke and Klaus – the seme – protect their beloved ones – a cliché of this genre – but more like they support and protect each other. We are sure you're gonna love Maiden Rose, just as you loved Tight-rope!
---
Any Anime Like Tight-rope ?
4. Kizuna

Episodes: 2
Aired: August 1994 – September 1995
Talking about old but gold anime adaption of good manga series, Kizuna was born as a manga from the amazing Kodaka Kazuma. This anime adaptation is an OVA reinterpretation, sadly short, but well, it's still better than nothing! This story revolves around Ranmaru and Kei, who struggled to keep their relationship going with sacrifices, efforts and fatigue. Yet, here the third wheel comes, spoiling everything and putting Ranmaru and Kei's earnest love once again on the front line! Will they be able to face the son of a yakuza boss's whims?
Kizuna is yet another boys love anime where the two protagonists break the cliché you would expect from this genre. Both Kizuna and Tight-rope involve yakuza. In fact, Kei discovers that he is the illegitimate son of a yakuza boss. Once again we find here a relationship that wields solid basis, where the two protagonists protect each other. Ranmaru, found out the truth about Kei, decides to protect him, while Kei decides to do the same with Ranmaru. Well, it's basically what happens in Tight-rope as well, when Ryunosuke wants to protect Naoki, but Naoki, on the contrary, can protect himself and Ryunosuke! It's a given that you'll like Kizuna, just as you liked Tight-rope!
---
5. Okane ga Nai (No Money!)

Episodes: 2
Aired: February 2007 – December 2007
Yukiya Ayase is a university student whose life, one day, suddenly turns for the worse. His one and only relative – his cousin – sells him in exchange for the huge amount of money he needs to repay his debts. As the cruel reality comes down crushing upon Ayase, Somuku Kanou saves him, buying Ayase at the auction. The reasons are yet unknown, but since Kanou bought Ayase, now he just expects that Ayase pays him back with his body. Could it be worse for the poor, kindhearted Ayase?
Okane ga Nai is a bit more hardcore than Tight-rope, and it probably has totally different vibes, but there are some undeniable similarities. First of it all, once again there's a strong yakuza theme. Even though Kanou is a loan shark, it's clear as daylight that he is involved with obscure dealings. The other similarity is that in both these anime we see our protagonists facing gangs and violence, fighting and struggling. What's more, Ayase and Kanou's love has a slow start, exactly like Ryunosuke and Naoki's. While Kanou and Ryunosuke are immediately ready to jump in a relationship and claim their love, their counterparts show reluctance. But since all's well that ends well, we can just tell you: watch Okane ga Nai!
---
6. Ikoku Irokoi Romantan (The Romantic Tale of a Foreign Love Affair)

Episodes: 2
Aired: February 2007 – December 2007
Let's end this recommendation list with this anime that is another story born as a manga first. It's yet another story from the amazing Ayano Yamane, and once again it involves yakuza and boys love. Ranmaru Oumi is the heir of a yakuza clan. He was forced to get married on a lavish cruise ship, to accomplish his duties as the next heir, but something goes wrong. In fact, instead of spending his first night with his wife, he ends up drunk and spending the night with the ship captain, Albert Valentino. What will the outcome be, when he realizes that he has fallen in love with the beautiful Italian captain?
Ikoku Irokoi Romantan and Tight-rope are on the same wavelength. Ranmaru is exactly like Ryunosuke: he doesn't care about the clan, nor about being the only heir. To hell with upholding their position, they just want to live freely. As their counterpart, we find on one side Albert Valentino who shows Ranmaru his true nature, and on the other Naoki, who represents the steadiness in Ryunosuke's life. While watching Ikoku Irokoi Romantan, you can perceive the same softhearted feelings you felt while watching Tight-rope. Absurd situations and idiotic gags will balance everything and guarantee you very lovely moments. So just go catch up with Ikoku, all the more when you loved Tight-rope!
---
Final Thoughts
We hope you enjoyed this list as much as we did. These six anime share with Tight-rope the main theme, a cute love story and boy-on-boy actions that goes from mild to very hot. Whether you love lighthearted atmosphere in boys love, or more hardcore ones, this is a list meant for you! So, how did you like it? Do you know other similar anime that share with Tight-rope yakuza and love? Don't forget to share your thoughts below!