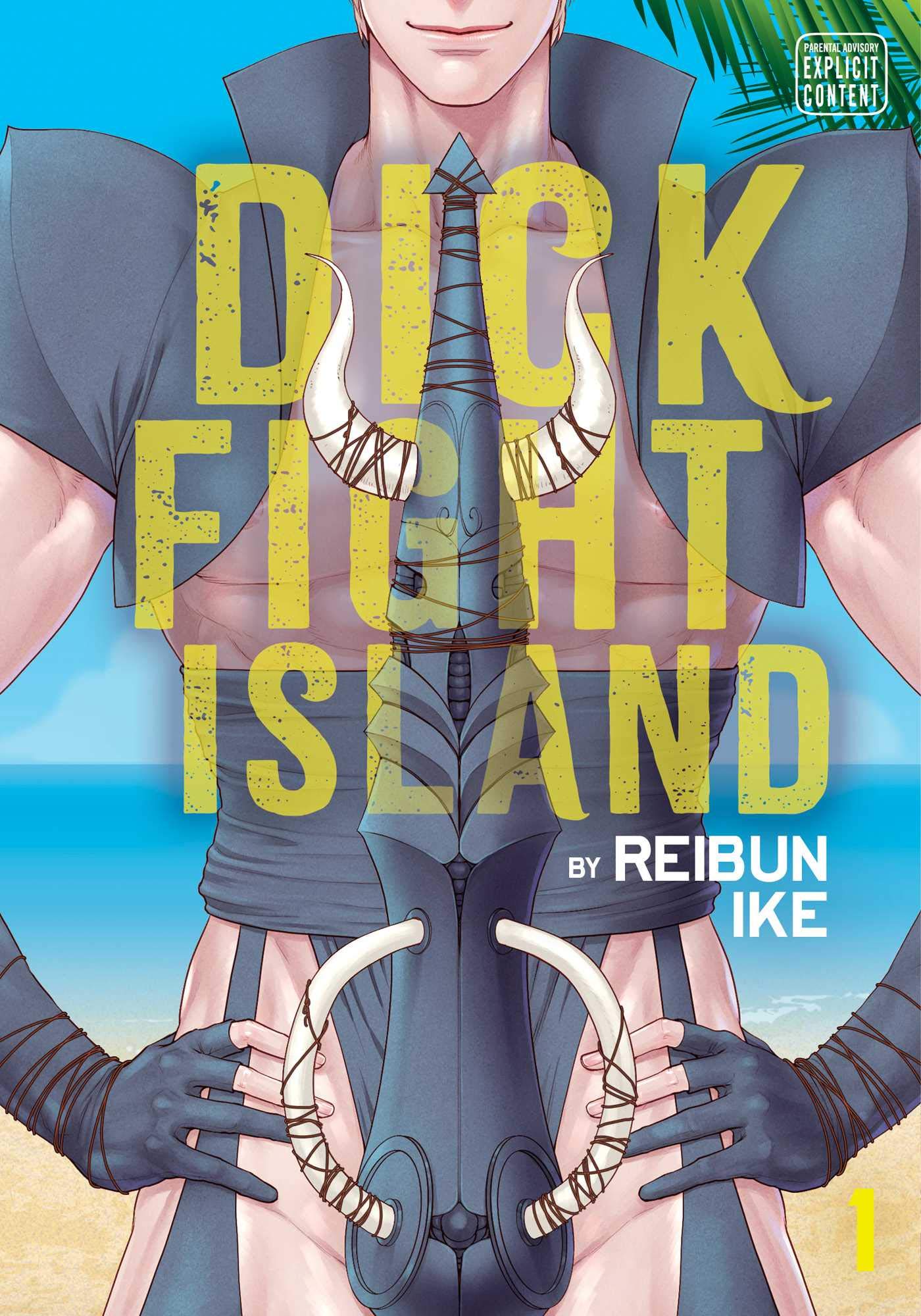 We all love a good sports manga; sweaty boys in uniforms showing how passionate they are for whatever sport they're playing. When you're into BL, sports manga acquires a new meaning: loads of boys to ship with each other!
Dick Fight Island might technically not be a sports manga, but it feels like one. The characters have to engage in what looks like wrestling, but with a weird twist. Come see what we're talking about!
Keep It Out Of Your Pants

Deciding who the next king will be might be a difficult decision. After all, the person in charge of leading the region has to be someone with a wide range of abilities. Pulau Yong'Unda is a territory divided into eight clans, each with its leader. Every four years, the clans will choose a warrior to fight in a series of battles to determine who's the next king.
The encounters are heated… in more than one sense. Each warrior has to prove that they can resist temptation and have the power to endure the most delicious torture. What is that supposed to mean? The chosen warriors have to face each other in battle, bearing their dicks for everyone to see. Since this is a common thing, people at Pulau Yong'Unda are unfazed by all the skin the fighters are showing. In this race to become the next king, there is one thing these warriors have to avoid: losing themselves to the feeling of being pleasured by another man.
Hold It In

The rules for the battle are quite simple: be the last one standing... and don't cum. Some clan representatives train alone, while others train with warriors from their same tribe or other tribes, but one thing is for sure: they all want to be in perfect shape for the event. After spending most of their days embracing each other, getting to know their most private parts, some warriors inevitably develop feelings for one another...
Judah, from the Warrior clan, is willing to risk it all just to live with Pisao, from the Sun clan. Unfortunately, Judah has to battle Pisao in the first round. After some teasing, he ends up penetrating Pisao's ass, immediately cumming, losing the battle and the chance to live with his beloved Pisao. Another warrior unable to hold it in is Sicolenga, from the Dragon clan. His duel against Vampyr, the Healer clan's representative, is more than steamy. At first, Sicolenga seems to have the upper hand... until Vampyr uses his abilities as a shaman to tease Sicolenga's sweet spot. Unable to hold it in, Sicolenga cums, giving Vampyr the win. In every single battle, there's a lot of smut to go around—and don't get us started with the number of bodily fluids...
It's All About the Size…

The size of the armor, obviously. The chosen warriors for each clan pride themselves in their intricate armor, meant to protect their dicks from being stimulated by their rivals. Each armor is different from the other, resembling some aspect of the tribe they belong to and, at the same time, showcasing each warrior's personality. We can tell by the size of the armor that these fighters think highly of their dicks… and are they right to do that!
Although their private parts are covered at the start of the story, as the story progresses, each warrior loses their armor, giving us a full view of their front. We would be selling them short if we said their dicks are "big" because what we get to see is more than just that. After catching a glimpse of their manhood, it's easy to understand why they should train for four years to resist the urge to cum. All in all, Dick Fight Island is the perfect manga to read if you're craving some rough action between two men. There are plenty of powerful dicks to go around!
---
Final Thoughts
This manga has a weird premise, but somehow, it works. It gives us eight attractive men rubbing each other's knobs and cumming all over the place, with a lot of shipping options and an action-oriented plot. The art style looks a bit like older manga, but it doesn't look bad to the eye. Plus, there's no way you can ignore a manga called Dick Fight Island, right?
---