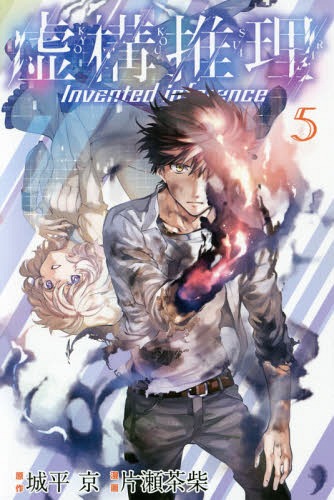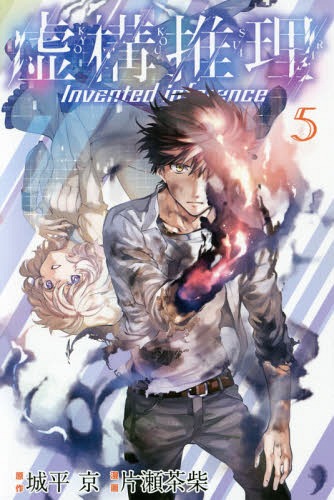 Kyokou Suiri

Genre:
Supernatural, Action, Shounen
---
---
Official Images / Key Visuals
Synopsis
Characters & Voice Actors List
Kotoko Iwanaga
Voice Actor: Akari Kitou
---
Kotoko is a petite, adorable university student whose trademarks are her cane and beret. She was kidnapped by monsters, often referred to as 'demons' or 'monsters' when she was eleven years-old. She lost one eye and one leg, and in exchange, became the god of wisdom for the human and supernatural worlds. Ever since, these monsters have approached her with their problems so she can solve them. She falls in love with Kurou the moment she sees him in the hospital and is constantly trying to get him to date her.
Kurou Sakuragawa
Voice Actor: Mamoru Miyano
---
Kurou is a graduate student at the same university at Kotoko and is the recipient of all of her one-sided advances. He looks average and quiet, but ever since he had a mysterious encounter as a child, he's been in possession of a unique body that these otherworldly beings hate and fear. While he does respect Kotoko who follows him everywhere, he kindly looks after her. They continue to work together to solve these 'monster' issues.
Theme Songs

Opening Song: "Mononoke in the fiction" by Uso to chameleon
Ending Song: "LAST DANCE" by Mamoru Miyano

Main Staff

Original Creator: Kyou Shirodaira
Director: Keiji Gotou
Series Composition: Noboru Takagi
Character Design: Takatoshi Honda
Animation Director: Takatoshi Honda
Original Illustrator: Chashiba Katase
(Credit Honey's Anime when you use our description.)