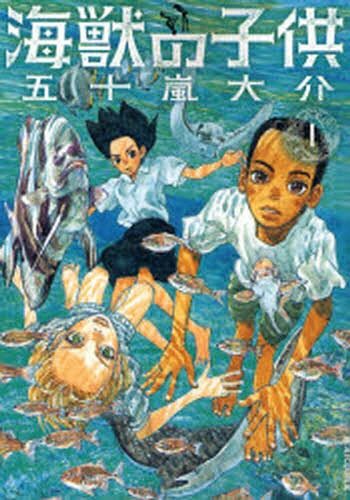 What You Need to Know:
STUDIO4℃ is working together with director to bring a Daisuke Igarashi's manga to the silver screen this summer. Titled "Kaijuu no Kodomo" (Children of the Sea), the movie will debut on June 7th.
Some staff has also been revealed with Ayumu Watanabe (Gurazeni, Koi wa Ameagari no You ni, Doraemon, Uchuu Kyoudai) as the director, and Joe Hisaishi (Ponyo, Kaze Tachinu, Ni no Kuni, Princess Mononoke, Tonari no Totoro) in charge of music. Kenichi Konishi will be the animation director and in charge of character design, Kenichirou Akimoto will be the CGI Director, and Hiroshi Kasamatsu will be the music director.
The seinen series was published by Shogakukan from 2006-2012 and tells the story of two boys named Umi and Sora who meet Ruka. Umi and Sora aren't your average boys and as the three become friends, they learn that the fish are disappearing from the seas. They set out to solve this crisis. Check out the trailer below!
---
Coooooooooooooooooool, Joe Hisaishi makes such great music!
I'm already interested in how this looks like a ghibli film.
---