Seeing someone blush can range from being endearing and adorable all the way to incredibly erotic and sensual. Including the blushing of cheeks not on the face! Whether the blush is caused by embarrassment or intense sexual desires, this list has fantastic examples of both kinds.
10. Tennen Koi-iro Alcohol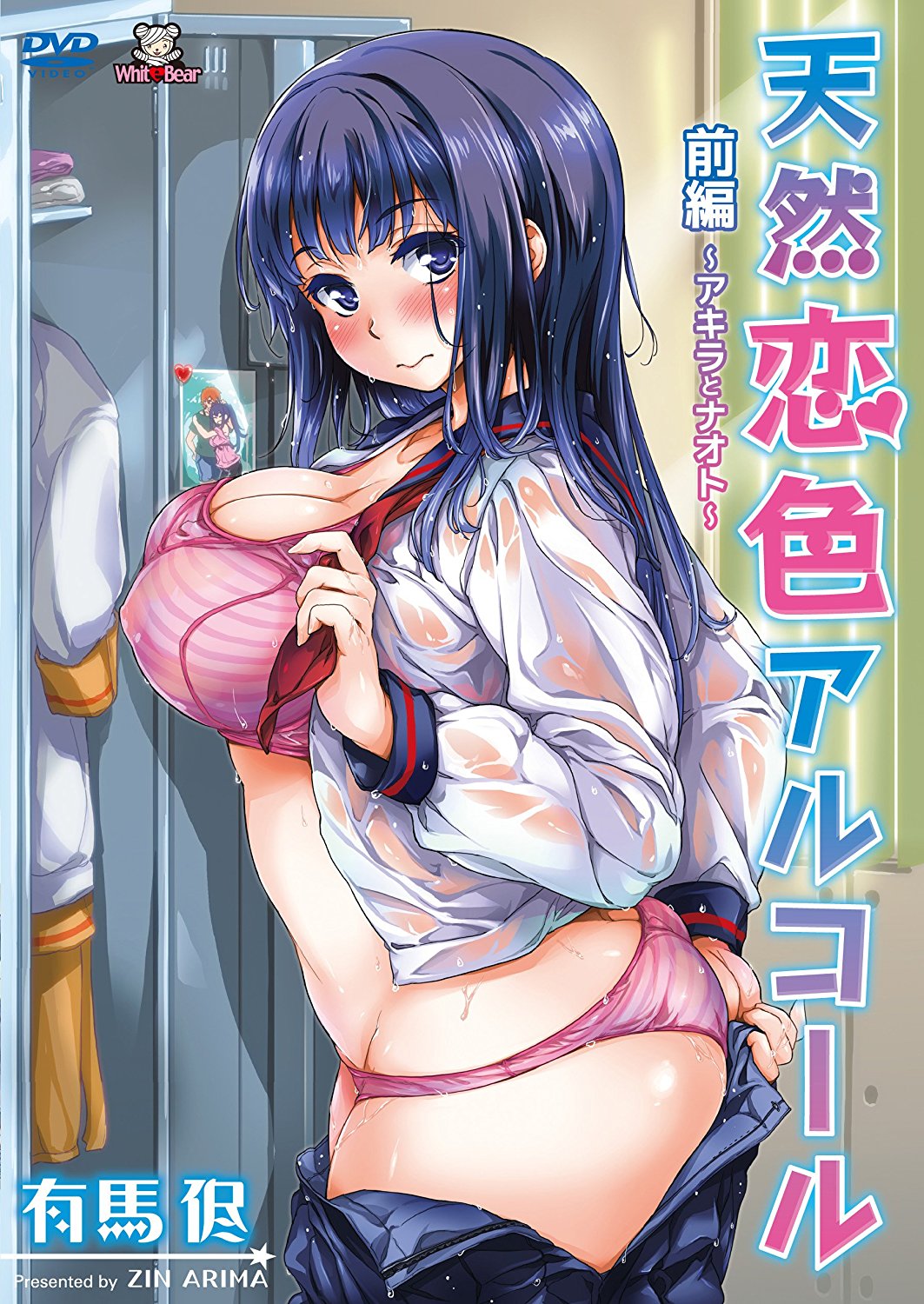 Episodes: 2
Aired: May 2014 - September 2014
Always a doting girlfriend, Akira decides to visit her boyfriend, Naoto. He is unfortunately in bed with a high fever, so Akira suggests something tasty to eat might help him feel better. He agrees and playfully decides to snack on Akira's breasts! She flushes pink with embarrassment at his unusual suggestion, but she frees them anyways and presses Naoto's feverish face into her bosom. He happily sucks on her nipples, complimenting her on such a tasty treat. She blushes harder, asking if there's anything tasty she can "eat". Of course, he offers his penis to her, and she goes to town, devouring his cock.
---
9. Nozoki Ana (A Peephole)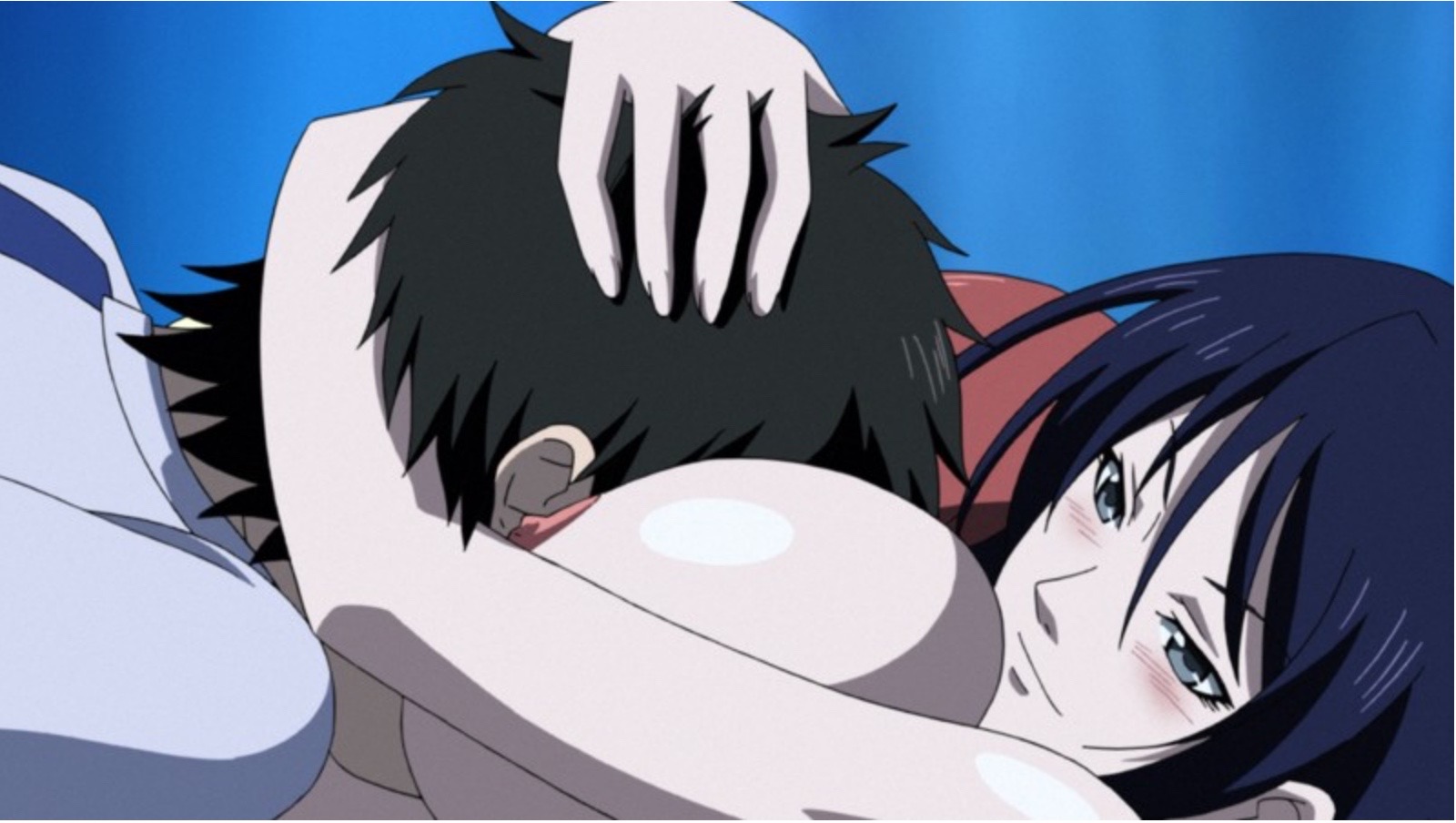 Episodes: 1
Aired: February 2013
When college student Kido moves into a new apartment, he soon discovers a peephole in the wall. Looking inside he catches a glimpse of his neighbor, Emiru, getting changed inside. When he goes to warn her about the hole, she insists that the hole stays where it is. She then resorts to blackmail so that she can use the peephole to spy on him.
One evening, he brings home his classmate Yuri after a night out, and it doesn't take long for things to start getting hot and heavy. Unfortunately, Kido is overly aware of Emiru's watchful eye spying on them so he tries to hide out of her view, but she squirts water at him until he gives her the whole show. He tries his best to ignore the sexy little voyeur and focus on the beautiful girl currently pleasuring him with her mouth. Meanwhile, Emiru is on the other side of the wall, enjoying her private sex show, her face flushed pink with arousal as she eagerly touches herself.
---
8. Skirt no Naka wa Kedamono Deshita.

Episodes: 12
Aired: July 2017 - September 2017
After being coerced into going to a singles mixer by a friend, Shizuka meets a gorgeous young woman there named Ryou. They hit it off right away and go out for drinks. When they head back to Ryou's place, however, Shizuka discovers a secret about her new friend: Ryou is actually a very handsome man! He is attracted to Shizuka and gets very pushy with his affections. Each time he tries to apologize to her for being too forward, he gets carried away again and starts touching her more and more.
One day, Ryou gets chased by a bunch of his fans. Wanting to protect Shizuka from their crazy jealousy, they hide out in a hotel. Now alone in a room with her, desire overtakes Ryou and he can't help but stroke and caress Shizuka. He slides off her panties and tastes between her legs. As pleasure courses through her body, her cheeks flush crimson with intense arousal. Continuing to pleasure her with his fingers, Ryou blushes alongside Shizuka as he confesses his true feelings.
---
7. Kanojo ga Nekomimi ni Kigaetara

Episodes: 1
Aired: June 2015
While playing video games with her boyfriend, Haruna agrees to do anything he tells her to if she loses. If she wins, however, he has to take her to a fancy restaurant. Unfortunately for the girl, she ends up losing and Shogo's request is that she wears cat ears and a tail. She tries on the outfit but can't figure out how to wear the tail... until he bends her over and gently inserts the beaded tail into her ass. Her face turns bright red at the sensation! To make things even more embarrassing for her, he asks her to go outside dressed like that. As she descends the steps outside the apartment, the fear, anger, and humiliation actually turn her on. Once she gets back inside, though, she is furious at Shogo, but he apologizes and starts teasing her, amazed at how aroused she is. Haruna blushes even harder, surprised at herself as she begs for sex.
---
6. Tsuma ga Kirei ni Natta Wake

Episodes: 2
Aired: April 2019 - May 2019
Misako and Tarou have been happily married for four years, but recently, Tarou has noticed that his wife has become prettier somehow. It turns out that Misako has secretly been having sex with another man, so he decides to contact her wife's lover and is shown video footage of their extra-marital activities. For some reason, he can't bring himself to confront Misako about her infidelity; instead, he's incredibly turned on at seeing his wife being pleasured by someone else. He looks upon her indecent, blushing face as she moans in ecstasy. Tarou frantically rubs his hard cock to the video, as though his hand has a mind of its own. He's hurt and angered by her betrayal, yet more aroused than he's ever been before!
---
5. Chii-Chan Kaihatsu Nikki

Episodes: Unknown
Aired: January 2020 - Ongoing
Looking forward to her date with Senpai tomorrow, Chitose decides to take a shower. Realizing she forgot to bring a change of clothes in the bathroom, she heads back into her bedroom to find her uncle rummaging through her underwear drawer! Panicking, he quickly grabs her, begging her not to call the police. Yet somehow, his niece wriggling against him is only turning him on more. First, he forces her onto the bed and examines her dampened panties. Then, he taunts her while pushing his tongue and fingers inside her pussy. That's when "Chii-Chan" blushes pink all the way up to her ears, desperate not to enjoy the waves of pleasure coursing through her.
---
4. Nuresuke JK Amayadori Rape

Episodes: 2
Aired: June 2018
A high school girl waits at a bus stop with an older man, both completely soaked through by the heavy rain. The girl wrings the rainwater out of her skirt, while the man catches a glimpse of her soaking wet panties. He looks the girl up and down, admiring the way her wet clothes cling to her young body. Her blue bra is clearly visible through her now see-through white blouse, so he offers her a handkerchief to dry off with, but she tells him she doesn't mind the rain. Seconds later, they end up having a pleasant conversation as they wait patiently for the bus to arrive.
After the man confirms that people rarely pass by here, he makes his move. He pins her to the bench and removes his wet shirt to tie her up with, then removing the girl's panties and shoving them in her mouth. He aggressively takes her virginity away from behind, bending her over. He starts to spank her buttocks, turning them the same shade of pink as her face. A pleasurable moan escapes from the girl's mouth, encouraging the man further. She can't help but wonder why this is happening to her.
---
3. Saimin Seishidou

Episodes: 2
Aired: February 2019 - March 2019
High school student Hajime Tanaka somehow gains the ability to hypnotize his entire school into believing he is a government-appointed sex counselor, and so, he tells his fellow students that it is of the utmost importance that he be allowed to have sexual intercourse with all of the girls in school.
Fpr e4xample, he begins by instructing Yui, who only wants to have sex with her boyfriend. The poor Taiki, however, is forced to sit and watch as Tanaka has his way with his girlfriend. He gently fondles Yui's breasts while giving advice on technique. She blushes hard at being exposed in front of Taiki, while also enjoying the sensation of being touched by another guy.
---
2. Boku Dake no Hentai Kanojo

Episodes: 3
Aired: August 2017
After dating his girlfriend for 3 months, Yonezu finds out Hina's dirty secret: she likes to go into a secluded area of the park and masturbate. He secretly watches her for a while, unsure whether to tell her what he knows, until one day, she comes over to his house to study like usual… or so he thought. Her entire face crimson with embarrassment, she asks him if he would like to have sex with her!
As he does his best to pleasure her, he can't help but notice that she isn't as turned on as she gets when she's exposing herself in the park, so the next time she decides to publicly relieve herself, he reveals that he knows her secret. She begs him not to tell anyone, and as he agrees, Yonezu starts to softly lick Hina's pussy out in the open. He looks up to see her face, flushed pink with arousal. The face he's longed to see, now that her secret is his secret too.
---
1. Ano Danchi no Tsuma-tachi wa… The Animation

Episodes: 2
Aired: May 2019 - October 2019
Mitsuru and her fellow bored housewives become prostitutes at their apartment complex. While exploring her own desires alone, Mitsuru discovered how much she enjoys being tied up and spanked. She finally gets what she's been craving when a client blindfolds her and expertly binds her in an erotic position. He teases her senseless with his cock, until she begs him to enter her. Waves of pleasure course through her body as her hungry pussy devours him. Afterward, he gently removes her blindfold. She looks up at him, her face pink with desire as she craves more.
---
Final Thoughts
In each entry on this list, it is incredibly sexy and adorable when these girls start to blush, even more so when it happens to the guys too! What kind of things make you blush during sex? Feel free to let us know in the comments below!
---