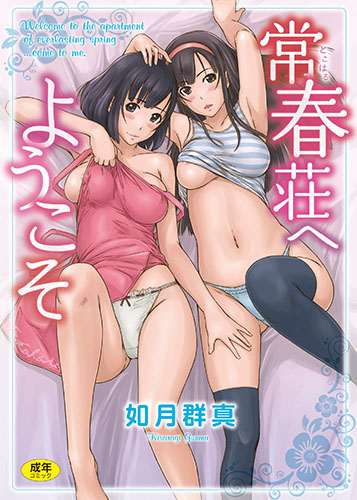 Of course, hentai isn't limited to only anime, but exists in manga form as well! So it makes sense that harem hentai, one of the most popular and diverse genres, also had plenty of harem manga to choose from, too. Harem hentai manga usually has one male character and at least two - if not much more! - female characters that he has relations with, sometimes at the same time. You can expect any combination of Yuri sequences between the girls, group sex, cheating, and multiple partners. Plus lots and lots of sexy hentai girls to enjoy rather than just one!
Much like harem hentai anime, there are a lot of harem manga to sort through which can be frustrating and intimidating when you're looking for one to enjoy. But look no further than our list of the Top 10 Harem Hentai Manga! We took on the difficult task of picking what we feel are the Top 10 choices with a variety of girls and stories - and all of them have plenty of steamy harem sex for you to enjoy. After all, a benefit of hentai manga is you can read it as quickly or slowly as you want to and can savour it at your own pace. Get ready for plenty of girls as harem action in Top 10 Harem Hentai Manga!
10. Diary of Purimu (Purimu no Nikki)

Mangaka: Nico Pun Nise
Genre: Demons, Fantasy, Hentai, Romance, Harem, Supernatural
Volumes: 2
Published Date: 2006 – 2007
Purimu no Nikki begins with a man having a crazy dream that he's having sex with a cosplayer who calls him master. The name on her choker is Purimu. He decides to make the best of his dream because it's only a dream...right? Turns out when he wakes up, it's actually real! And now he's afraid he's slept with a prostitute who is out to kill him! But that doesn't stop him from returning to Purimu again for more sex in the future, this time fully aware that it's real life. That's when he discovers that his new lover isn't even human, she's actually a succubus. Is that going to stop him though? Of course not.
Purimu no Nikki is a supernatural harem hentai manga that features beautiful non-human girls like Purimu. It has plenty of varied sex scenes to keep you interested in the hentai as you follow the developing relationships. It's a fun manga to read and gets pretty hot and steamy, which is how it's made it onto our list. However, the main relationship is between two characters as a warning for fans looking for lots and lots of harem action! But if you don't mind the harem being occasional and on the side and you're just looking for a sexy manga with supernatural girls - Purimu no Nikki will do nicely.
---
9. Shoujo x Shoujo x Shoujo

Mangaka: Akatsuki, Myuuto
Genre: Hentai, Harem
Volumes: 1
Published Date: 2011
In Shoujo x Shoujo x Shoujo, Kengo has never gotten along with his father, which is why he moved away from home. But when his mother tragically passes away, his sisters beg for him to come back. Kengo returns against his better judgement and finds his father already waiting for him. He thinks he has made the wrong decision, but it turns out his sisters have been waiting for him, too. And they have a much more pleasant surprise in store for him - they want to grant him a wish. Maybe coming home wasn't such a mistake after all....
Shoujo x Shoujo x Shoujo is a harem hentai manga about three sisters and their brother, so be warned from the start that the harem is incest if you're not into that. But if you don't mind or are into that, keep reading! Kengo and his sisters definitely have a good time full of group sex and fun as they try to thank him for returning home and keep him there. Each sister has her own unique quirks and appearance too so there's likely to be at least one who captures your heart (or at least your imagination) as well. So if brother/sister relationships are your thing, you can count on Shoujo x Shoujo x Shoujo to deliver a really great hentai harem.
---
8. Welcome to Tokoharu Apartments (Tokoharusou e Youkoso)

Mangaka: Kisaragi, Gunma
Genre: Hentai, Romance, Harem
Volumes: 1
Published Date: 2011 – 2012
Haruya Kumisato has just moved into an all-male apartment complex in Tokoharusou e Youkoso, which also happens to be managed by his childhood sweetheart Yua. Being the only woman in a building full of men isn't easy for her though, and when Haruya defends her from harassment by the other tenants, she shows her gratitude with sex. Just when Haruya thinks everything is perfect and he finally has the girl of his dreams, he learns a dark secret - Yua regularly has sex with all the tenants to pay off the building's debts! He becomes determined to help her and to keep her from having to sleep around...and then her sister walks in on them one day, and things get even more complicated.
Tokoharusou e Youkoso has both a harem and a bit of reverse harem, too! It begins with the main female character sleeping with a lot of different men, even though she's just doing it for the money for the building. The story then shifts to one with a threesome between Haruya, Yua, and her sister when Haruya becomes determined to "save" Yua from all the other men. You can expect bath sex, threesomes, and some incestuous yuri in Tokoharusou e Youkoso as the relationship between Haruya and the two sisters unfolds.
---
7. Welcome to Animal Ear Hot Springs (Kemomimi Onsen e Youkoso)

Mangaka: Lee
Genre: Comedy, Ecchi, Hentai, Magic, Harem
Volumes: 1
Published Date: 2010
Kemomimi Onsen e Youkoso is the vacation story of a young man who lives in the city. Looking for a relaxing break away from all the hustle and bustle, he travels to a small town in the countryside. Things are already much more relaxing there and then he luckily stumbles across a local hot spring! And what's more is that only the locals seem to know it exists - definitely a fortunate find. Just when he starts to really unwind though, he discovers something very unexpected; the girls at the hot spring with him are very cute but have an unusual feature. They have animal ears! Which only raises their cute factor, right?
Kemomimi Onsen e Youkoso doesn't have a lot of characters so it's a smaller harem, but a harem all the same! The location and the characters are what really sets this manga apart. Firstly, the Japanese hot spring makes for a unique setting and allows for bathhouse hentai scenes that other manga can't claim. As if things weren't already steamy enough with all that hot water, add in some great sex! Plus the girls are ridiculously cute, and their animal ears add something special you can only find in hentai and never regular porn. If you like girls with animal ears, hot springs, and threesomes, Kemomimi Onsen e Youkoso is for you.
---
6. Shocking Pink

Mangaka: Yasui, Riosuke
Genre: Yasui, Riosuke
Volumes: 1
Published Date: 2008 – 2009
Takaaki Morokuzu is a hardworking boy trying to pay off his family's debt in Shocking Pink. Opportunity comes in the unexpected form of a pink-haired girl named Ryuubi Gentoku who claims to be the descendant of one of the founding emperors of the Three Kingdoms in China. Because Takaaki has a similar name and appearance to the emperor's best strategist, Ryuubi wants him to fulfil the same role for her. Even though Takaaki doesn't know a thing about strategy or creating a royal dynasty it's hard to say no to a beautiful girl and all the pleasures that come along with that - especially when you're poor. So, of course, Takaaki agrees!
Shocking Pink is a harem hentai manga with a good story that is interesting to watch unfold - in between all the great hentai sequences, of course, because sex is definitely the focus of this manga. Not only does Takaaki have the sexy, well-endowed descendant of the emperor, he has some other girls along the way as well. There are a lot of benefits to working for royalty it turns out! Each girl is beautiful and has her own quirks and character for you to fall for and enjoy as you go along with Takaaki on his unexpected adventure. Shocking Pink is only one volume long too so if you're looking for a harem hentai that isn't a huge commitment of your time check this one out.
---
5. Bishoujo Club

Mangaka: Akatsuki, Myuuto
Genre: Hentai, School, Harem, Gender Bender
Volumes: 2
Published Date: 2012 – 2013
The leading male in Bishoujo Club is far from the usual main boy in a harem. In fact, he has been raised in total isolation, innocent too and knowing nothing of the rest of the world. In a strange effort to teach him about the rest of society, he is put into an all-girls' school. But he has one major stipulation - none of the girls can find out he is a boy! After all, it wouldn't be an all-girls' school anymore. This means a life of cross-dressing and living an elaborate lie in a world he doesn't understand anyway. But it turns out his gender isn't the only secret that the school is hiding...
Bishoujo Club is set at an all-girls' school so it's the perfect setting for a hentai harem! After all, nearly all the characters in the manga are ladies. And in effect, even the only male lives his life as a girl too - though in the hentai sequences it is quite a bit harder to keep that particular secret. You can bet the surprise of what he has in his pants and his general naivety to the world make Bishoujo Club an interesting read for sure. And if you like gender bending stories or cross-dressing well this is even more of a perfect match for you! For a harem hentai manga stuffed full of secrets, beautiful girls, and a beautiful boy, too, give Bishoujo Club a try next.
---
4. Witchcraft

Mangaka: Last, First name
Genre: Comedy, Hentai, Magic, Romance, Harem, Supernatural, Gender Bender
Volumes: 1
Published Date: 2007 – 2007
Kaoru Mochizuki begins Witchcraft as a shy boy that's usually quiet and reserved. As such, he's often the victim of bullies, and running from them is how he ended up in the magic shop run by Kyouko. She's more than just an average girl though - she's a witch! And when she tries out a new spell on Kaoru, he goes from being a reclusive introvert to aggressive and strong. Plus an added side effect is that he becomes quite well-endowed, and with the ability to be ready for sex anytime, multiple times. Thus Kaoru becomes one of Kyouko's "assistants" as she keeps him around to study the effects of the spell (not to mention make use of it).
Witchcraft is a harem hentai manga with the added bonus of magic! After all, Kaoru's new bold personality and talent in the bedroom can all be contributed to Kyouko's spell. And while Kyouko makes the most use of Kaoru's new talents, his new confidence means that she isn't his exclusive lover. Several other girls come into his life as well, leading to the development of Kaoru's harem. If you want to vicariously live through Kaoru's ability to keep going and going in sex and enjoy his harem of ladies, you'll like reading Witchcraft. These magic girls and his blessed abilities make for a hot harem hentai full of unbelievable endurance.
---
3. Boing Boing (Tayu Tayu)

Mangaka: Yamatogawa
Genre: Hentai, Romance, Harem
Volumes: 1
Published Date: 2008 – 2009
Rei finds himself in what could have been a difficult situation in Tayu Tayu when his parents move overseas and he is forced to move back to his small hometown. Things start looking up when he reconnects with his childhood friend Midori and the two fall in love. While Rei is happy in his relationship, that doesn't mean that it's easy for him to stay loyal. The town is full of university girls, and they all are lusting after Rei! Plus many of them are virgins, which is just all too tempting for the young man. Will he be able to stay loyal to his new girlfriend and remain with only her, or will he give into all the other sex-hungry girls that are also after him?
Tayu Tayu sets up a usual relationship at the beginning with Midori and Rei that could be a perfectly fine hentai on its own, but wouldn't appeal to harem fans. And then everything changes when the other girls start to become interested in the newcomer, too! With lots of pretty university girls, many of whom are virgins, added to the mix Tayu Tayu becomes a really hot harem hentai manga. There are too many girls all desperate for him for Rei to possibly stay loyal to only Midori, so you know there's going to be some group sex and other harem action. If you like stories about cheating, college girls, or just want a fun harem manga to read, make Tayu Tayu your next choice.
---
2. Girls' Lacrosse Club (Joshi Luck!)

Mangaka: DISTANCE
Genre: Hentai, Romance, School, Sports, Harem
Volumes: 1
Published Date: 2012 – 2013
Joshi Luck! is set at the all-girls school of Felinus Academy for Girls. The main character is Kuroda, who has just begun his new job as the faculty advisor and coach for the girls' lacrosse team. It's already an intimidating job, especially for the new guy, but it proves to be even more challenging than Kuroda could have anticipated. It turns out that on the lacrosse team, many of the girls are sex obsessed! He has to deal with a new job, gain the respect of the girls he is advising - and survive his time as their coach! Just what will he have to do to do that?
If you like stories about teacher/student relationships, look no further than Joshi Luck!. It has not only one such relationship but quite a few! That lands this manga squarely on our list of the Top 10 Harem Hentai Manga. And more than just another average teacher and student, it shakes things up a bit by making it the coach and his team as the characters. That means you can expect plenty of athletic, beautiful girls in the hentai scenes - and when we say they're sex obsessed, as mean it. Kuroda has his hands full dealing with a part of the job he could have ever dreamed of, but hentai manga fans can definitely enjoy.
---
1. Power Play!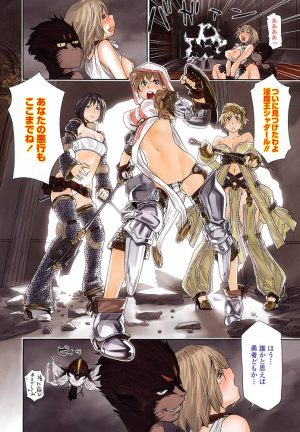 Mangaka: Yamatogawa
Genre: Comedy, Fantasy, Hentai, Harem
Volumes: 1
Published Date: 2010 - 2011
Sadaharu is trying to live out a dream many of us have in Power Play! - he's designing his own hentai game. Things seem to be going as smoothly as they can be when suddenly the unexpected happens. The girls from his name began to come to life! That may sound like a dream come true, but for Sadaharu, it's a nightmare. All the girls think he is an incubus named King Shadahr, and they all are trying to kill him. Can he escape from all of these beautiful women before they are successful? What else will happen in the meantime? And what if there is some basis for their belief?
Power Play! has a really fun premise for a harem hentai manga. Instead of just one man with a bunch of random women, it breaks the fourth wall a bit by making the leading male an otaku just like the readers! And these girls aren't average girls, they're hentai game girls - so you know they're going to be beautiful and big-breasted. Plus there is the added excitement that all the girls are trying to kill Sadaharu, and the mystery of trying to figure out why all this is happening. Power Play! not only has great hentai scenes with lots of sexy girls, it has a story that you can actually be interested in too - and that's more than a lot of hentai manga can claim.
---
Final Thoughts
Whether you're already a fan of harem hentai manga, a fan of its anime counterpart and looking to expand your horizons, or a newcomer all together we hope that you can find at least one title to try. From long stories to short ones, magic girls to classmates, groups of three to groups of much more, harem hentai manga is a popular enough genre that there is a wide variety to choose from. It means that it can have a wide appeal to many people and the flexibility to keep its storylines fresh and new instead of rehashing the same backstory and characters over and over again. Whatever you came here looking for, we really hope you found it!
Did your favourite hentai harem manga make the cut? Are there any we are missing from the list? Have you already read any of these, or are you planning to try one now? Let us know in the comments!
---