También puedes leer este artículo en: Español
Let's be honest, hentai in its purest form is produced to bring satisfaction. It's able to captivate and capture some of the greatest fantasies and fetishes out there. Some of these are made possible because of the fictional world of animation. It brings a new dimension to something that you otherwise wouldn't be able to accomplish in real life. Hentai brings a definitive audience filled with both male and female viewers alike. Sure, hentai is probably aimed more towards males, but it certainly does have qualities that females can find pleasurable as well.
We previously covered the top 10 hentai about a year ago and we felt with a large influx of hentai steadily coming out over the past year, that it was time for a much-needed update to this list. While the previous list did cover some of the classic hentai, we wanted to give you something different. Be prepared to be fulfilled like never before as Honey's Anime brings you a scintillating list of lewd anime.
10. Sono Hanabira ni Kuchizuke wo: Anata to Koibito Tsunagi

Episodes: 1
Aired: Jul. 2010
We're going to start off this list with arguably one of the best yuri hentai available. Typically we wouldn't consider adding a hentai that delivers only one episode but Sono Hanabira ni Kuchizuke wo: Anata to Koibito Tsunagi is the exception. Studio ChuChu really brought out the best in these girls in terms of animation and genuinely adorable moments. It's one of those rare hentai that goes above and beyond just sexual pleasure and brings together a heartwarming story, despite its lone episode. Reo and Mai have a great bond with each other. If you're looking for something more exotic and wild, this might not be for you.
As for the aforementioned story, well here it goes. It's about a second-year high school student by the name of Mai who always gets herself involved with a fellow student, Reo. Mai takes a liking into Reo and tries to get her to be more involved with the class. However, due to both females being headstrong about the situation, they generally end up fighting. Mai wonders if Reo simply doesn't like her until one day when Reo confirms that she has it all wrong and it's quite the opposite actually, as she confesses her love to Mai.
---
9. 15 Bishoujo Hyouryuuki

Episodes: 3
Aired: Aug. 2009 – May. 2011
This selection was chosen for multiple reasons and we will get to that in a moment or two. First, we would like to fill you in on the story that is behind this completely original concept. Now when we say story, there isn't too much to say really. This anime is about a guy named Kazuma and 15 beautiful girls who wash up on a deserted pacific island, thanks to a devastating storm. Kazuma then traverses the island in hopes of finding some of these girls. He does so, and that brings out some very peculiar scenarios. That's the basis of the story.
Just like many other hentai, it projects a fantasy for many males. Unlike other hentai, however, it does something a bit different. In its three extended episodes, it's able to portray what one male would love to do if he was on a secluded island with 15 sexy females. There is a lot to like about this anime. It brings forth a variety of scenes, female diversity, and several surprises throughout. There are group scenes with yuri content, one on one action, as well as a plethora of sex positions showcased. It's safe to say you will find something that satisfies you in this hentai.
---
8. Joshikousei no Koshitsuki

Episodes: 6
Aired: Aug. 2013 – Apr. 2015
Our next selection is from the fantastic studio of Mary Jane. The theme of this hentai is sexual acts that take place at the school between various different clubs. The action includes the all-girls billiards club, the manga club, the volleyball team, the photography club and finally the drama organization. The two-part story includes sisters Saori and Sawa Kiryuu who have a thing for their volleyball coach. Saori asks for special training and not too long after that she receives more than she bargained for. After viewing her sister get it on with their sensei, Sawa aims to have him all for herself.
Just like our last selection, Joshikousei no Koshitsuki also brings a lovely taste of varied action. What is brought to this hentai is a collection of five different stories with one story having two parts. The situations presented are very different but the one thing that stays consistent is the setting. Most of these stories take place on school grounds in various locations, such as a gymnasium, storage room, classrooms and even the hallways. The animation is terrific and this hentai covers several fetishes. These girls are out to please and they certainly accomplish that goal.
---
7. Bible Black

Episodes: 6
Aired: Jul. 2001 – Jun. 2003
A high school student named Minase found a book of magic in one of the isolated parts of the school. The book he found is full of black magic and he decided to use these spells to benefit his sex life. Because of the book, he was able to manipulate fellow students in performing extreme sexual acts on him and his friends. As he delved deeper into this evil book he was unaware of the potentially fatal outcome that it brings to the user. After the origin of the book was revealed to him he decided to come to his senses and try and separate the darkness from him before it's too late.
A sinister book, a menacing antagonist, a cult and rape describes Bible Black perfectly. We are aware that Bible Black was already on the previous list but it's one of the most storied franchises in all of hentai. We felt it had to be included onto this list once again. This is far from a vanilla hentai and it covers a wide spectrum of fetishes throughout the plethora of h-scenes. If you prefer to have a darker side to your hentai viewings this one will take the cake. Despite being over 15 years old, it still holds up strongly as a gruesome but pleasing piece of hentai history.
---
6. Koiito Kinenbi The Animation

Episodes: 2
Aired: Dec. 2012 – Mar. 2013
Koiito Kinenbi The Animation delivers several stories and situations spread out between two episodes. The prominent stories involve the Okunaga family which consists of the younger sister Anna, the eldest sister Kanako and their mother Yurie. Kanako's boyfriend Yuuichi becomes the beneficiary of the family's lust. The other story is about a girl named Aisha who is taking place of Santa Claus delivering presents. While visiting her last house, she slips and falls, suddenly being woken up to a horny male who is taking advantage of her. Furthering the story a year later, Aisha's younger sister Sasha visits and things start to heat up in the cold winter's night.
The story that involves the Okunaga family is nothing short of brilliant. There are a couple of lovely scenarios that play out between the lucky boyfriend Yuuichi and the rest of the family. One example is that excellent threesome scene that Yurie, Kanako, and Yuuchi, share around the hot tub. For a more in-depth look at that particular scene, you can search for our Top 10 Hentai Threesomes in Anime article. The other story involving the two sisters, Aisha and Sasha, is not one to overlook. When Sasha shows up she informs Aisha if she doesn't produce a grandson for their mother, she will step in for her. This also leads to a marvelous threesome that's worth checking out!
---
5. Rance 01: Hikari wo Motomete The Animation

Episodes: 4
Aired: Dec. 2014 – Jun. 2016
Rance 01: Hikari wo Motomete The Animation has one of the most compelling storylines on this list. It doesn't share a multitude of shorter stories like some of the previous anime mentioned above. Instead, it offers a more cohesive plot that could easily have been made into an ecchi anime if it wasn't for the h-scenes. The story is about a level two swordsman named Rance who is from the small town of Ice. He's a member of a local guild and takes on odd jobs when money is needed. He's out to save nations from demons while saving damsels in distress; ultimately for his biggest reward, sexual release.
This series takes you on a wild ride with Rance and his slave Sill. During his magic-filled adventures, he comes across many females that he wants to sleep with. Rance is motivated by sexual instincts so naturally, when he is able to take advantage of these girls in dire needs, he will do just that. In some instances, he chooses to save them from the enemy in order to get a "reward." Other times he challenges them to a duel and if they lose he gets to do whatever he wants to them. Either way, he makes his motivations clear and his sexual impulses drive the narrative of the story.
---
4. Mankitsu Happening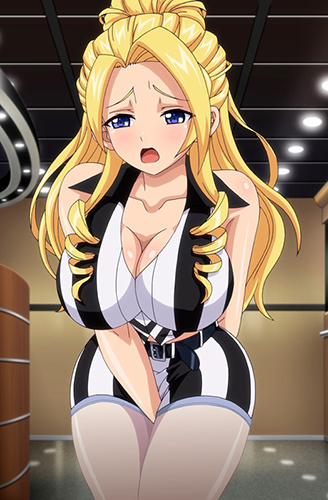 Episodes: 4
Aired: Mar. 2015 – Aug. 2015
This number four selection on the countdown comes to us by way of Collaboration Works, the producer of this fine hentai. They produce quality over quantity when it comes to hentai and it shows with Mankitsu Happening. Keiichi Oyamada lands a job at a manga café. Keiichi quickly discovers that he's surrounded by some very "talented" females, including his childhood friend who has greatly matured physically and his beautiful co-worker Rei. As the events unfold it's clear that Keiichi will have to try his best to resist the urge to have sex with these girls, otherwise he might be out of another job.
As to be expected from Collaboration Works, the animation and art style is fantastic. The characters designs of the females are superb. They really come to life during their engagements throughout the series. Rei, Otona, and Kururu are super curvy and are willing to do anything in order to please Keiichi. In the very first episode, there is a hilariously outrageous scene, even by hentai standards that involve Keiichi and his trainer Rei. Long story short, Keiichi soars in the air and ends up landing on Rei with his manhood in her mouth. Instead of removing it she keeps it in there. That scene escalates quickly, so we suggest viewing this on your own.
---
3. Eroge! H mo Game mo Kaihatsu Zanmai

Episodes: 6
Aired: Aug. 2011 – Mar. 2016
Tomoya Mochizuki is a big fan of eroge. His dream one day is to work for an eroge studio and create what he loves. The problem is he's not exactly talented enough to be taken into consideration to get the job. Fortunately for Tomoya, he sees an ad for a job opening as administrator of the company's website. The local eroge studio known as Flower, hires him. He notices right away that they know nothing about making eroge. They lack the insight and understanding to become a real powerhouse in the industry. One way or another Tomoya will have these four girls focused on the important aspects of eroge.
The cast of characters are voluptuous, gorgeous and willing to try new things in order to become successful. Tomoya watches over them and they seek his advice on how to improve certain aspects of their eroge scenes. In most cases, this leads to the girls and Tomoya getting it on with each other in order for the girls to fully understand and get in the right mindset. Curiosity and ambition is a major theme for this hentai. The only gripe we have with this anime is that Nene, the president of Flower Studio, isn't involved in many h-scenes.
---
2. Oni Chichi: Rebuild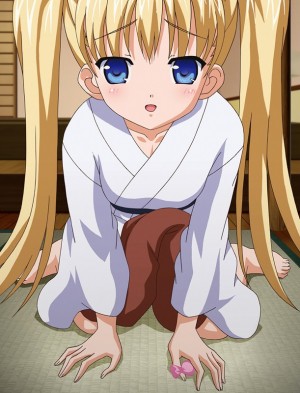 Episodes: 3
Aired: Dec. 2013 – Dec. 2014
The countdown continues on with a PoRO production, known as Oni Chichi: Rebuild. Rebuild is the fourth OVA in the original Oni Chichi series. In this three episode installment, we have our first look at Kayoko, the mother of Airi and Marina. Kayoko looks to re-establish or "rebuild" if you will, her relationship with her kids and most importantly Kouzou. What she doesn't know is that Kouzou has been having sexual relations with their daughters. In addition to that, Airi has become a little jealous of a new student named Yuka, who Kouzou has grown a fondness for.
This was a tough choice because this hentai could have easily taken the number one spot. This anime is the pinnacle of the Oni Chichi series. It brings together the usual cast while implementing 'fresh meat.' Yuka brings an added element of jealousy to Airi, while the mother, Kayoko, only intensifies the situation more with Marina and Airi. With all these females entering or re-emerging in Kouzou's life, he makes it his mission to have a fivesome with them. There's a lot of sexual action in these three episodes and it's certainly worth watching again, and again and again.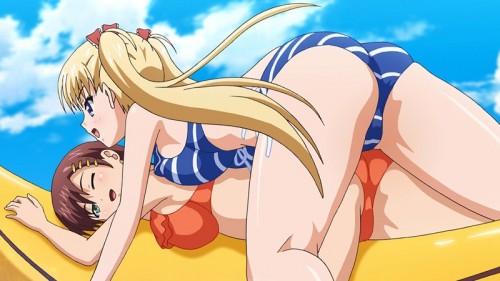 ---
1. Stringendo: Angel-tachi no Private Lesson (Stringendo)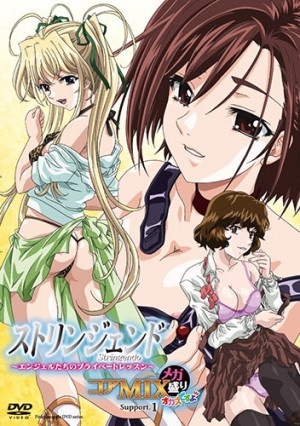 Episodes: 12
Aired: Jan. 2006 – Apr. 2012
Here we are folks; we have made it to our number one hentai! If you've read some of our previous hentai recommendations you could have probably guessed that Stringendo would take the top bill. This particular Stringendo is a rather large series that spans twelve episodes. In these episodes, it portrays popular high school females who go around having sex with less popular guys. That's the premise; there really isn't much else to say about the plot in this one. It's not what's in the plot that makes this our number one choice, it captivates above and beyond what it lacks in the story.
For starters, this is headed by Pink Pineapple which is arguably the top hentai producer out there. What this hentai does well is the supreme focus and detail it lends to their h-scenes. After all, that should be the main focus of hentai. The female's emotions and facial reactions really showcase how their feeling before, during, and after, each lust-filled scene. With the twelve episodes in this series, there is more than enough content for anyone to enjoy. There's also a strong emphasis on fellatio in this anime with numerous camera angles, including internal. Regardless, after you watch all twelve episodes you will see why this is our top pick.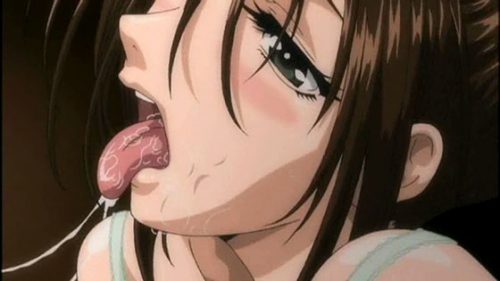 ---
Final Thoughts
That's our list! What did you think of it? With an abundance of hentai out to serve you with desires beyond your reach; we thought we would try and cover a variety of subgenres for everyone to enjoy.
With the conclusion of this updated list and our previous list, there should be enough for fans of this genre of animation to be satisfied. Let us know in the comments section below if we covered your favorite hentai, and if not, tell us why we should have included yours.
---
---
The first problem that presented itself as I started doing research for this article, was what criteria I should base my selections on. Admittedly, Hentai was by and large unknown territory to me, and although I had some vague childhood/early teen memories of stumbling upon uncanny depictions of my then favorite Digimon characters on Kaaza (or was it Limewire?), back then the bandwidth luckily put an end to what could have become an unhealthy obsession.
Nostalgia aside, I consulted a few similar lists, and found a whole range of different standards by which series belonging to this niche could be judged: conventional criteria such as story, character development or quality of animation, but also how 'realistic' it feels, and, most importantly, whether it managed to cause sexual arousal with the given consumer. As a commenter on Youtube put it: 'When I watch anime, I have three things I want to see: ti**, a** and vagina' (the user's surprising choice of a rather sophisticated term for female genitalia took me by surprise).
Another fact that needs recognition is that 'hentai' – that is, if we interpret this word as 'Japanese erotica', which will serve as my definition here – is enjoyed by both sexes. Thus, I came to the conclusion that this list had to include representative selections from a the wide array of genres that exists out there.
It's about time to start, so if you happen to be under the age of 18, this is where your parents would tell you to stop reading. Another thing that deserves mention is the fact that we'll be touching upon (no pun intended) the usual objectionable content we find in anime: sexualization of underage girls (and boys), glorification of ra**, general misogyny, incest and other sorts of sexual abuse.
But enough chit-chat, let's get down to business and start our list of the Top Ten Hentai Anime!
10. Bible Black

Episodes: 6
Aired: Jul 2001 - Jun 2003
Based on a 2000 PC game, the story centers around a gathering of witches and a student who finds a book on black magic and starts using it for his own viscous purposes. In addition to, obviously, it's sexual content, the series has fantasy elements like mind control, reincarnation, as well as a fair share of horror. Mixing the occult with explicit, it's no wonder the PC game and it's succeeding OVAs struck a chord with the hentai crowd, offering something more than other anime on the market at the time.
In what might have been the ultimate troll from a now ex-employee at the cartoon channel Teletoon, the first thirty minutes of a re-cut version of the first OVA entitled Bible Black Complete Version, was aired at midnight, probably shocking the hordes of 10 year-olds allowed to stay up late watching re-runs of their favorite cartoons.
---
9. Tentacles and Witches

Episodes: 4
Aired: May 2011 - Nov 2012
It goes without saying that any self-respecting hentai anime top ten list – now I'm not claiming that such a thing exist, or that this list would fall in under that category, but just bear with be and try to imagine that it does – needs at least one tentacle r*** porn entry.
Western discussions about this particular genre does however always seems to exaggerate the proliferation of such pornography in Japan – perhaps in an expression of this somewhat outdated 'Weird Japan' stereotype, but that's a topic for another article.
Anyway, boy peeps at teacher, teacher is actually a titular witch, boy is punished and turned into titular tentacle monster, tentacle sex ensues. Tentacles and Witches basically takes over where Urotsukidoji ended, minus the gore (and, arguably, pop-culture value and general edginess).
---
8. Enzai (Falsely Accused)

Episodes: 2
Aired: Apr 2004 - Oct 2004
I was in doubt as to which sort of yaoi hentai I should choose, something light like Sensitive Pornograph or something less safe for work, and ended up opting for the latter. Based on the popular and most certainly highly controversial game of the same ways, Enzai is set in 19th century France in the aftermath of the revolution and follows a young boy named Guys, who gets convicted for a murder he didn't commit. I'll leave the conditions of the prison he is sent to up to the reader's imagination, but he does drop his soap more than once.
The 'prison' is one of the classic porn movie settings, and Enzai is the anime to choose if one's into the Yaoi version of that kind of stuff. Though the anime is said to lack the game's depth and plot, it still preserves a lot of elements that makes it live up to the 'intelligent hentai' brand.
---
7. Yakin Byoutou (Night Shift Nurses)

Episodes: 10
Aired: Dec 2000 - Jan 2004
The most surprising part of this tale of a sadistic gynecologist named Ryuji Hirasaka is not the fact that it contains enough quantities of a certain bodily fluid that doesn't put a certain girl in a tub to shame, but that all of the titular nurses are OVER the age of what sane persons would consider appropriate for being depicted in a pornographic movie.
Another 'hentai hentai' anime, in the sense that it's not only erotic but also features some pretty twisted stuff, Night Shift Nurses holds the actually pretty impressive reputation as one of the most graphic hentai anime. I try to live by the rule that if something is controversial, and by virtue of being controversial has managed not to fade into obscurity, it's at least done something right and is thereby worth checking out.
---
6. Waver (Behind Closed Doors)

Episodes: 3
Aired: Sep 2001 to Apr 2002
Although almost all the series on this list involves elements of BSDM, Behind Closed Doors is the best example of the genre: a couple is invited to a mysterious mansion, where the husband in question is about to discover a thing or two about his perverted sexual desires.
While you, even though you have interest enough to read this far, might be put off by the overtly sexual contents of series like Behind Closed Doors, it might be worth asking: is there any substantial difference between this and any given harem anime? We have a guy, surrounded by maidens willing to please his every desire, just like the high school girls flocks mindlessly around the main protagonist in any given harem series, just without all that suggestive bullshit. Or am I overthinking things here?
---
5. Saishuu Chikan Densha (Midnight Sleazy Train)

Episodes: 3
Aired: Sep 2002 - Feb 2003
A recurring image in almost every hentai or slightly erotic anime (perhaps with the exception of Virgin Night, see below) is that of the chikan – euphemistically translated to 'Sleazy in the English title – the person which approximately 40% of all billboards on Japanese trains warns you about.
A conductor that has probably watched one too many a sexual assault on his shift, who probably also is getting too old for this shit, decides to turn his train into a swinger's party on wheels, giving birth to the mythological eponymous Midnight Sleazy Train, Crazy Train's perverted cousin (bad pun is bad). As a synopsis online poetically puts it: 'get ready to climb aboard… the sleazy train is COMING' [sic].
---
4. Zettai Junshu☆Kyousei Kozukuri Kyokashou!!

Episodes: 2
Aired: Dec 2012 - Jun 2013
If not for anything else, we got to give the creators of this anime credits for the ridiculous premise they managed to come up with: In a reverse China scenario, the male/female ratio is at a critical low, leading the government to issue a card for the seemingly only guy left in town – under the 'New Sex Law' he gets a permit to sleep with any girl he might desire, as long as he remembers to carry his 'Free Sex License'.
There's no such thing as a free lunch though – in an obvious reference to the biblical figure of Onan, who for spilling 'his seed on the ground' was put to death, the 'lucky guy' is required to make a positive contribution to the country's declining population – every single time.
In addition to its thought-provoking story and provocative art style, Zettai Junshu has also been noted for its rare inclusion of strong, intriguing female characters, as well as its many, often satirical, references to contemporary Japanese society (or maybe I'm just trollin').
---
3 . Choujin Densetsu Urotsukidouji (Urotsukidoji: Legend of the Overfiend)

Episodes: 3
Aired: Jan 1987 – Apr 1989
If we choose to interpret 'Hentai' in the Japanese sense of the word, as meaning twisted or perverted, Urotsukidoji is probably the closest we'll ever get. The OVA was based by the works of one of the pioneers of Hentai manga, Maeda Toshio, and is also where the tentacle r*** made its, if not first, at least most memorable appearance.
Its tale of the revival of a Super God – the titular Overfiend – as well as epic battles between demons, humans and men-beasts places it in the sci-fi fantasy genre, and it also features a fair share of horror and guts, as well as, of course, tons of twisted sex scenes.
It is said only to be rivaled by Akira when it comes to influential anime abroad, and even though this probably is an overstatement, it definitely deserves its status as an anime classic – Urotsukidoji is the epitomization of 'Hentai', in the original Japanese meaning of the word.
---
2. Virgin Night

Episodes: 1
Aired: June 2001
As can most definitely NOT be said about all of the other anime on the list, this is one of the few erotic anime that I would actually consider finishing (I'm sorry if I ruined the impression that I've actually sat through every single episode of all this crap and consequently lost my credibility with the hentai community).
Again, the title tells the story: virgin night (alternatively 'First Night') is about the first sexual encounter between two teenagers that have been in a long-term serious relationship. Compared to the other entries on this list, it might seem like a light-weight, but in terms of story this is probably as good as it gets.
One of the few – if not the only – erotic anime to receive mainstream appraisal, this is the anime you want to watch if you want to fool your date that you're doing the 2015 version of 'reading playboy for the articles', or if you're genuinely interested in a good anime.
---
1. Enbo (Taboo Charming Mother)

Episodes: 6
Aired: Nov 2003 - Nov 2005
The title makes a nod to the classic Taboo movie series from the final days of the 'golden age' of American pornographic movies, and both the original and the anime share incest as a common theme. I won't question the questionable subject matter here, I'll simply just recognize the fact that it in some circles is regarded as the paragon of hentai, and a classic of the genre.
Now for the plot: a mother, Misako, who of course is unsatisfied with her and her absent-minded husband's sex life, starts receiving creepy calls from a stranger, and as that wasn't enough, she and her stepson engages in a sexual relationship. And as her younger sister also eventually gets dragged into this twisted relationship, drama ensures.
As before mentioned on this list, one should be cautious of drawing any conclusions on 'Japanese culture' based on this kind of source material, and rather see it as an example of how a business that's seen profit fall significantly over the past few years chooses to opt for shock value to please its consumers.
---
What? You must be mad, expecting me to give a sensible afterword after all I've been through. No way. Good luck checking out the recommendations, and make sure you've got antivirus software activated. I, for one, need an internet break for a while, seriously.
---