También puedes leer este artículo en:Español
Contrary to popular belief, hentai anime is not strictly exclusive for the boys! There are a metric ton of hentai that caters to girls, as well and quite frankly, they're the more common ones. Yeah, really. The word "hentai" or "pervert" in English is in actuality a totally misused word in the West to categorize anime pornography. While this is mostly true, not all anime porn is about being perverted or having perverse sexual desires. There are romance-driven stories with casual sex scenes or stories about people having sex just for fun. There's nothing perverted about them.
In this top 10, we're going to show you 10 hentai anime that are aimed at girls or that are appealing to girls. What are the criterias? We can't tell you just yet, so stick around as we list 10 Hentai Anime for Girls! Let's jump right in!
10. Little Monica Monogatari (The Story of Little Monica)

Episodes: 2
Aired: April 2002-July 2002
After 13 long years, Will (sucks at breaking 4th walls, by the way) returned to the city of Little Monica, a place of rich culture, music and arts. As soon as he arrived to the city, things have changed over the years — the town is a shadow of its former glory, an ugly town filled with degeneracy. After a brief sexual encounter with a girl named Miss Meow, Will reunites with his childhood friend Celia and her lusty sisters Tina and Mei, as everyone sets out to return the city to its former glory.
Little Monica Monogatari is short and sweet with very kinky scenes despite its cutesy art style. Sex is evenly spaced out with a surprisingly decent story with that French-European mystery solving vibe. Actually, this hentai could very well work as a non-H anime with its interesting, yet short story.
Here we have a charming visitor spreading his… knowledge, and teaching girls stimulating lessons about their bodies.
---
9. Ore wa Kanojo wo Shinjiteru!

Episodes: 1
Aired: May 2011
Momose Ayumu is a very attractive young woman and is in love and living together with the typical nice guy Udai Kensuke. They're a typical good couple and planning to get married soon, but things changed when Kensuke was assigned by his company to work far away for a month and forced them in a long distance relationship. Like any other long distance relationship, loneliness kicks in and sexual urges pile up.
Ore wa Kanojo wo Shinjiteru is a story of Ayumu having an affair with someone who is more attractive and, well, assertive than nice guy Kensuke. In hentai, this kind of story is called Netorare or NTR — stories involving a man or a woman cheating on their significant other. NTR shows usually end in bloodshed or one character going for the noose, but OreKanojo had little story to go by and it ends with Ayumu liking the other guy's colt magnum over Kensuke's… let's just say his BB gun.
Girls, think about it, it's good to have choices, do you want a boyfriend or a sexfriend? ... or both?
---
8. I☆Can

Episodes: 3
Aired: June 2010-April 2015
Tendou Ryouta is the manager and boyfriend of pop idol Miyu, and knowing at how unpredictable show business is, Ryouta tries his best to keep Miyu from harm. He's so protective of her, Ryouta is too focused on keeping Miyu's career in check, instead of focusing on her feelings towards him. One day, Ryouta noticed Miyu is acting strange and it always happens when their producer is with her. Unfortunately, the producer has grown interested in Miyu and when Ryouta is away, the producer enters the dressing room and sexually harasses Miyu.
Another NTR hentai in the list. The story is rather depressing, but one would argue that the one at fault here is Ryouta. While it's admirable for him to protect Miyu from harm and not do anything that would ruin her career, he forgot what a guy should do to his partner — keep her sexually satisfied and happy. Miyu is a girl in need of sexual stimulation and while she resisted the producer's advances, she gradually accepts and has grown to like them. It sucks for a guy to lose their girlfriend like this, but sometimes, they have nothing to blame but themselves.
Drama, love, sex, being stolen away from your boyfriend, and waiting for him to rescue you.
---
7. Nikutai Ten'i (Body Transfer)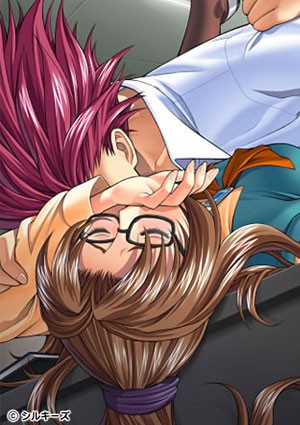 Episodes: 2
Aired: December 2003-March 2004
Let's start something that is out of the ordinary. Body Transfer is a story of a group of students swapping bodies, and got stuck in limbo after seeing a strange artifact delivered to the archaeology club. This artifact triggers the sexual desires of its victims and when they reach their highest sexual pleasure, they randomly switch bodies again. With their sexual desires in full throttle, the students going out on a full on orgy and endlessly swap bodies.
This is basically Body Transfer's main story with lots of plot holes in the end, but seriously, you got your priorities wrong if you watch hentai for the story. However, Body Transfer is interesting because there is no bizarre occult plot going on and it's just a group of students with their uncontrollable sexual urges. They experiment with each other and sometimes it's funny to see a girl stuck in a man's body curiously making love to a girl, or a guy experiencing lesbian sex.
It would be interesting to swap bodies with a guy! I would explore it inside out.
---
6. Kanojo x Kanojo x Kanojo: Sanshimai to no DokiDoki Kyoudou Seikatsu

Episodes: 3
Aired: December 2009-May 2011
Due to a volcanic eruption on an island somewhere in Japan, Shiki Haruomi was forced to move out and is temporarily staying at a relative's house. There he meets the three beautiful sisters, Natsumi, Akina, and Mafuyu Orifushi, and as a typical harem story goes, Haruomi's life turns into a very kinky one.
Kanojo x3 is one of the most lighthearted and funny hentai on this list. The story plays out like a harem anime with one guy getting to know each sister and eventually have sex with them. What makes the sexual encounters palpable and sweet, is the girls have distinct personalities and Haruomi has to put effort in winning over the girls like helping them out with their business, or simply, uh, show a goth girl who's boss. Kanojo x Kanojo x Kanojo is a fun little experience that's arguably one of the most accessible modern hentai out there.
Haruomi's passionate outdoor lovemaking with the girl he loves, is the sweetest hentai scene ever! Girls and boys, please take notes!
---
5. Kao no nai Tsuki (Moonlight Lady)

Episodes: 5
Aired: December 2001-July 2004
Kuraki Suzuna is the daughter of the Kuraki Family with deep Shinto faith, and every few decades, the daughter of the Kuraki must perform a ritual rite that has been passed down the family for a thousand years. As the ceremony is fast approaching, the Kuraki family has given Suzuna her husband-to-be, Hayama Koichi, a handsome young man who somehow resembles the man Suzuna saw in her dreams. As Koichi settles in the family mansion, a strange spell envelops everyone, and releasing their sexual desires.
Moonlight Lady is one of the most beautifully drawn hentai anime out there with impressive character designs and animations. Sex, while varied ranging from masturbation, lesbian, casual to orgy, are handled with care that watching Suzuna and Koichi make love is rather an entrancing experience. And it's not bad the main guy Koichi is one hunky stud, and not some whiny dumb guy you often see in hentai these days.
Koichi, oh Koichi!... Girls, you have to check out this beautiful creature!
---
4. Mizugi Kanojo: The Animation

Episodes: 4
Aired: January 2009-November 2009
Mizugi Kanojo is a collection of stories about couples doing very raunchy things together and as the title suggests, these stories involve lots of revealing swimsuits, water and the idea of "getting wet."
If you want a very lewd, raunchy and arousing experience, this hentai anime checks everything out. The stories are very straightforward that mainly involves the main couple Mizuho and her boyfriend Hiro, but along the way, they meet up with other couples from different stories. There's nothing much to say about the plot because, again, stories in hentai are just, well, there, something like a backdrop for the kinkiness to happen.
Can't wait for summer! I want to rock those tight and sexy swimsuits too!
---
3. Stringendo+Accelerando Ultimatum Sera

Episodes: 3
Aired: May 2008-October 2008
You know, school is great. You spend half of your life studying and secure your future, but you and I know that school isn't just about studying. We make friends, especially friends we share our intimacy with. But of course, sex isn't part of any curriculum, so it's best to study it behind closed doors.
Stringendo+Accelerando Ultimatum Sera is a collection of stories of very horny people having lots of sex at school. The show features a few couples with different backgrounds or situations about how they got together and eventually gave in to animal instinct. Regardless at how kinky the show is, it's still one of the few hentai anime where the girls are (mostly) the dominating ones in the relationship. Oh and the art and animation are great with detailed scenes and, uh, bodily fluids… Would have been great if there was an uncensored version… Dammit, Japan, and your weird censoring laws!
I need to go back to school, I have so many things to learn from these girls!
---
2. Eroge! H mo Game mo Kaihatsu Zanmai

Episodes: 6
Aired: August 2011-March 2016
The first erotic game of all-female developer, Flower, didn't sell too well, and with sales tanking, the company is on the brink of shutting down. The problem of the company lies within the crew's inexperience with sex and have zero know-how to excite their target audience. Enter our hero Mochizuki Tomoya, a part-timer hired by the company, and with his experience in playing erotic games, he helps the crew at Flower to develop a game that will appeal to their audience by, well, showing them some inspirations.
Each episode consist of Tomoya helping out one of the girls by performing erotic poses, gathering data by performing sexual acts, and eventually forgetting all their data gathering assignments and proceed to screw their brains out. And to make things more interesting, each girl has their own sexual preferences so you may end up favoring one girl over the other. Oh, and there's a bit of scat here, so take note of that.
The only way to make a perfect erogame is to experience it yourself. This is how you combine work and pleasure!
---
1. Darling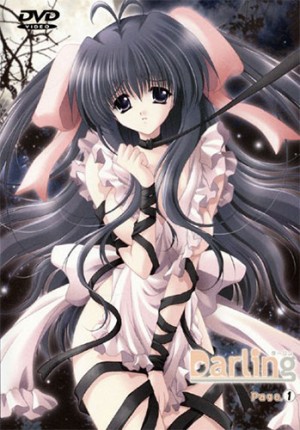 Episodes: 3
Aired: February 2003-June 2003
Kitano Jun is a erotic manga artist who is good at drawing every bit of lewd details of the human anatomy. He is living the dream after he marries his assistant-turned-fiance Miyuki. The day after their honeymoon, the chief editor of a manga publishing company, Sonoko Mifuji, arrived at their home and is given the task to create an anthology manga with a very tight deadline. With the help of his wife Miyuki, Jun will use all of his strength and bodily fluids to meet the deadline. Hyper Erection Mode activated!
Darling is probably the funniest hentai on the list because it has everything — a funny story, funny characters, funny dialogue and funny sex. Jun has a deadline to meet and with so many stories to make, he takes inspirations from the things around him and turns them into a story for his manga. To make the sex scenes convincing, Miyuki helps him by cosplaying and acting out the scenes.
The show has every type of fetish you can think of, and while there's rape, tentacles, etc., they're all in the spirit of fun. There's nothing offensive about this show and with its funny story, and variety which puts Darling at number 1 on this list.
Honey! Darling! LOL! This couple is so hilarious! I want my husbando to be as creative and perverted as Jun. I would never have a boring day roleplaying his kinky stories. Miyuki is such a lucky girl, she gets to wear all those cute cosplay outfits. Couple goals!
---
FINAL THOUGHTS
What type of hentai you consider are made for girls? Honestly, there is no real answer. Hentai as a whole is made for both genders because we have different types of interests and fetishes. One prefers lesbians while other prefers orgies. Again, there is no real answer.
Some of the hentai on this list were handpicked by Honey's female staff and you'd be surprised one of them likes to watch NTR shows. This list is a reflection of that — there is something for someone's taste, even if that someone happens to be a girl.
So what do you think of this list? Do you agree with our opinion that hentai caters to anybody? Please tell us what you think by leaving a comment below!
---