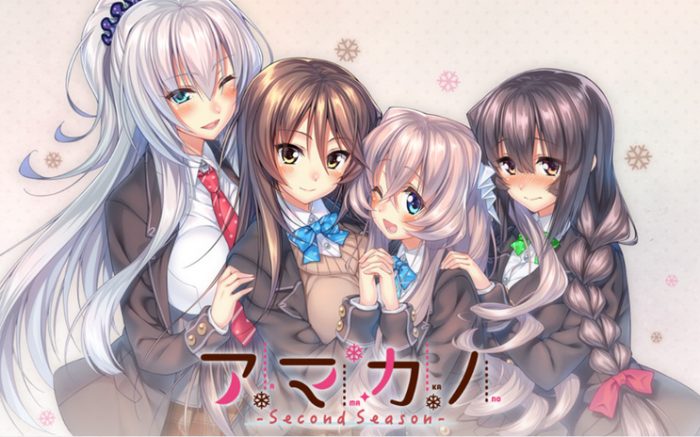 Romance anime usually play out like this: boy meets girl, they become friends, develop intimate feelings, the confession, the kiss, and sometimes the occasional lovemaking. Since you can't really show sex scenes on public broadcasting TV, sex between lovers is either implied or shown for a brief moment as they lay down in bed. While there's nothing wrong with that, part of us think it sucks and we don't get to see the actual act. Fortunately, hentai doesn't have that problem, so if you want to see every detail of a couple's lovemaking, this is the only option.
The challenge is to actually find a romance-centric hentai from a trillion other hentai shows that focus more on the rape and tentacles. As we have mentioned before in our articles covering hentai titles, the hentai genre is very flexible and not exclusive to the aforementioned rape and tentacles.
With that in mind, we've compiled 10 hentai shows that focus on romance. What are the criteria? The story must focus on the couples that started out as friends and then became lovers. Pretty straightforward, aye? Let's get started!
10. Furueru Kuchibiru

Episodes: 1
Aired: April 2014
Furueru Kuchibiru, also known as Fuzzy Lips, tells the love between the teacher and the student. Katakura Kon is a delinquent who skips class often and her homeroom teacher decided to help out the troubled youth. However, Kon continued skipping class and spends her time in the teacher's apartment. Confused about their feelings and their lust driving them to sex, will these two finally express what they truly feel?
The story is lacking (typical for hentai), so it's hard to say why Kon ended up living with her teacher. Maybe she's in love with him, or did the teacher say or do something that caught her heart? Everything is left dangling, but one thing's for sure, the two love each other, but they prefer to express it through sex.
---
9. Koiito Kinenbi The Animation

Episodes: 2
Aired: December 2012-March 2013
A collection of short stories, this OVA is mainly about our hero Yuuichi and his relationship with his clumsy and cute apartment manager, Kanako. He's one lucky guy because he ended up having sex with Kanako's younger sister and her mother… and a couple of girls dressing up as Santa Claus.
Koiito Kinenbi can be classified as a harem hentai anime, but hey, it's hentai, Yuuichi is a nice guy and these girls can't help but be attracted by his charm.
---
8. Amakano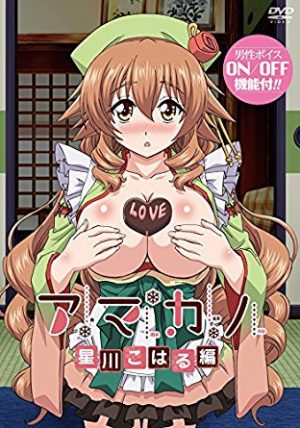 Episodes: Ongoing
Aired: February 2016-Ongoing
Let's start with something short and sweet. Amakano is lacking in story, but it's enough to establish the couples as to why they're attracted to each other and eventually making love on a cold winter's evening. There are currently two episodes of Amakano and each episode revolves around one couple as we watch them interact, learn a bit of their backstory, and watch them sweetly make love.
That's pretty much it, and it's not really a bad thing. Amakano is one of the few hentai anime that is recommended to anime fans who are curious about the hentai genre.
---
7. Sexfriend

Episodes: 2
Aired: January 2004-April 2004
Romance isn't exclusive to holding hands and gazing into each other's eyes. Some find romance through chance encounters like Takabe Tomohiro, who was invited by a girl named Hayase Mina, to become her sex friend. Like any youth, Tomohiro accepted the girl's invitation and the two have sex in the nurse's office every day.
Sexfriend is very simple to digest and the good thing about it is there is some development between the two horny youths as Tomohiro realizes that he's in love with Mina, and no longer sees her as a friend for sex. But does Mina feel the same way?
---
6. Front Innocent: Mou Hitotsu no Lady Innocent (Another Lady Innocent)

Episodes: 1
Aired: March 2005
Front Innocent is a story about a girl named Fey, who returns home to her father who is an influential baron with a peculiar fetish for half-naked maidservants. Fey hurried to a secluded building with her lover, John, and childhood friend, Sophia, inside.
The story itself is pretty lacking (frankly majority of the hentai titles out there have little to no story) with so many things left unanswered, but one thing's for sure is Fey, Sophia, and John, genuinely love each other, despite the estate being filled with naked maids "serving" their master on a daily basis. The most notable couple is Fey and Sophie as the two spend their reunion in one steamy yet, romantic evening together.
---
5. Doukyuusei: Natsu no Owari ni (End of Summer)

Episodes: 4
Aired: July 1994-May 1995
It's a story about a group of young people on the road for sexual discovery. Wataru, the main protagonist, has his sights on Mai, the girl of his dreams. However, he soon finds out that catching her isn't as easy as it seems for he has to deal with other girls who have a crush on him.
Wataru is quite the playboy who ends up bedding every girl in the show. Now, this isn't strictly a harem hentai because End of Summer plays out like a visual novel with Wataru romancing every girl. Each scenario plays out differently per girl and they are all done with care to not offend or insult the girls. If you want to enter the world of hentai, End of Summer is one of the best shows to start and is a good example that there are romance anime in a sea of orgies, rape, and bestiality.
---
4. Darling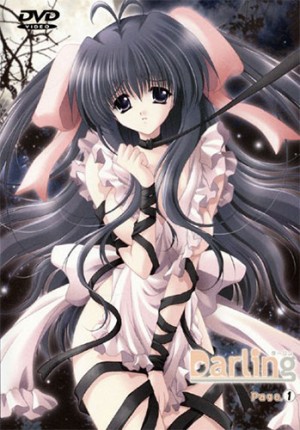 Episodes: 3
Aired: February 2003-June 2003
Kitano Jun is an erotic manga artist who is good at drawing every bit of lewd details of the human anatomy. He is living the dream after he marries his assistant-turned-fiance, Miyuki. The day after their honeymoon, the chief editor of a manga publishing company, Sonoko Mifuji, arrived at their home and is given the task to create an anthology manga with a very tight deadline. With the help of his wife Miyuki, Jun will use all of his strength and bodily... fluids... to meet the deadline. Hyper Erection Mode, activated!
Funny, lengthy, and sweet, Darling is one of the rare anime that balances out the story and the sex. The highlight of the hentai is between Jun and his relationship with Miyuki because the two trust each other. Jun needs to visualize the scenes he's drawing and Miyuki helps with the posing, and sometimes helps Jun get his creative juices flowing by, well, sexual stimulation. Miyuki is part of Jun's success and she is also a part of his life. A man with a successful job, a loving wife, and sex every day? What more can a man ask for?
---
3. Hatsu Inu The Animation

Episodes: 2
Aired: May 2007-July 2007
Who do you like most, me or that vibrator? This is probably the most important question a man has to ask a girl who he loves. Well, that's assuming the girl you're asking is Fujino Shion. Our hero, Fukuya, has ended up dating his classmate, Fujino Shion, after one freak moment while inside a train. The two are officially couples now, but there's one problem: Shion loves to use the vibrator so much, she hardly takes it off. This worries Fukuya because he thinks he's no better satisfying Shion than a vibrator. Does Shion love Fukuya, or is she just addicted to her toy? Will Fukuya convince Shion that he has more battery life than a vibrator? Fujino Shion is a strange kind of woman.
A very funny hentai about a guy who has a girlfriend who sticks a vibrator in her womanhood daily. Shion's attraction to the vibrating contraption (hey that rhymed) is a thing of concern for Fukuya as he tries to convince that those blasted things can run out of batteries. Fukuya doesn't really force his way towards Shion, rather, he does it in a romantic way. If you really want the girl to let go of her vibrator, you need her to open up to you… sometimes through, well, sex with a real dick...
---
2. Sono Hanabira ni Kuchizuke wo: Anata to Koibito Tsunagi

Episodes: 1
Aired: July 2010
An OVA featuring the couple from the third visual novel of the same name, Sono Hanabira ni Kuchizuke wo: Anata to Koibito Tsunagi tells the short story of Sawaguchi Mai and Kawamura Reo and how they went from confession to love-making.
This short hentai is probably one of the cutest hentai ever made because it focuses directly on the two couples with any confusing or overly complicated story. While a huge part of the hentai is focused on the sex, we do see a glimpse of the two starting out and ending up together as lovers. Short, sweet, and just right.
---
1. Shoujo Sect: Innocent Lovers

Episodes: 3
Aired: July 2008-November 2008
Adapted from the Yuri manga of the same name, Shoujo Sect: Innocent Lovers tells the story of two girls meeting for the first time at a young age. Before the two went home, the two shared a kiss, and that kiss will forever bind them even if they're separated, or so the typical story goes. Ten years have passed and one of the girls forgets everything, while the other still clings on to this love. Will these two girls rediscover the love they shared back in that fateful park, or will one of them live with their unrequited love forever?
Compressing a large manga series into 3 episodes is obviously impossible, but it works in the end with the hentai anime version focusing on the main couple, Handa Shinobu and Naitou Momoko, to rediscover the love they lost over the years. Momoko is often at odds with the troublemaker Shinobu and her antics because she's a member of the disciplinary staff. As the story progresses, the two started to become close until they found their forgotten childhood memories.
Shoujo Sect has a decent balance of storytelling with the sexual reward. Compared to most hentai stories out there that focus on romance, Shoujo Sect, despite its brevity, is well written with an interesting story, characters you love or hate, and romance that has a purpose, rather than an excuse for the sex.
---
Final Thoughts
Hentai shows have the advantage of showing the sex, but the story is usually lacking compared to non-hentai anime. First and foremost, hentai is porn, so the sex is the main highlight instead of the story. The stories are not as fleshed out or well-written, but there are a few exceptions that tell simple stories of couples in love while still having lots of sex. As the saying goes: "You really don't watch porn for the story."
So what do you think of our list? Will hentai anime continue to focus on porn because that's why people like the genre? Or can good romance stories find their place in hentai? Please share your thoughts in the comments below!
---