También puedes leer este artículo en:Español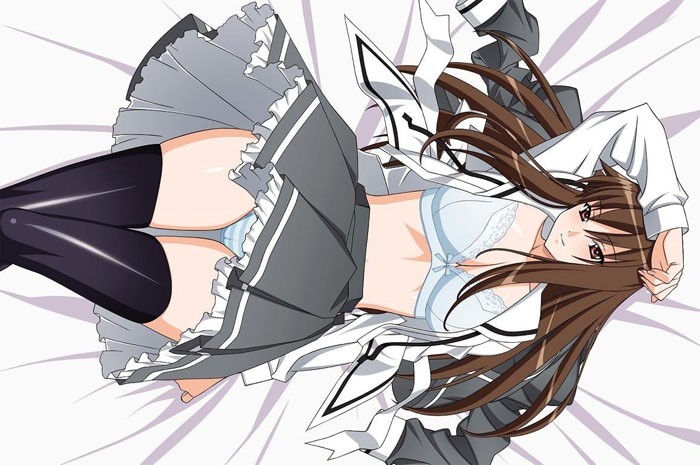 As the hentai content continues to roll in from us, you're going to see some splendid top 10 lists. This one will be no different. Incest is obviously a touchy subject, but in the world of hentai, it's regarded as one of the most sought-after sub-genres. It offers some fantasy pairings that could only work in the world of anime.
With an ever expanding list of hentai brought to us on a near monthly basis, we wanted to rank them according to several factors. The main components include the utter amount of h-scenes, storyline, and circumstances. If you've always wanted to scratch the surface on incest hentai, look no further. Honey's Anime is happy to bring everyone a thoroughly delightful list of the top 10 incest anime.
10. Innocent Blue

Episodes: 2
Aired: Nov. 2005 – Aug. 2006
With a sizable amount of incest hentai out there, we wanted to add a lesser-known anime that we hope you all enjoy. Innocent Blue is worthy of cracking this top 10 list because of the storyline and circumstances with the characters involved. Incest anime typically focuses on one set of family relations but Innocent Blue delivers to us, two different sets. In addition to that, it also adds some infidelity to an already spicy setting. This anime brings us h-scenes that include cousin and brother x sister action.
Oh, in case you're wondering what the story is about (because we all watch it for story) It's about a nurse named Saeki Nozomi who is taking care of her male cousin who recently became ill and needed medical attention at his local hospital. The married Saeki is not the only family member there to 'assist him', he also has the pleasure of his younger sister Yumi helping out. Yumi is a trainee studying to become a nurse, but she has strong feelings for her brother, which makes things even more heated between the two girls.
---
9. Papa Love: Papa to Icha Ero Shitai Musume-tachi to Hitotsu Yane no Shita de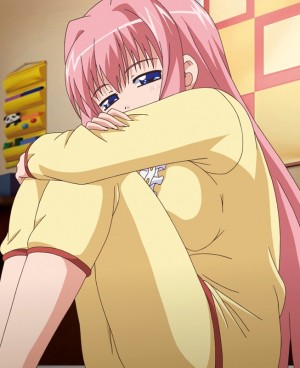 Episodes: 2
Aired: Jul. 2012 – Jan. 2013
The next addition to this list has the father x daughter relations covered. The father of the story, Haruki Kizaki, has four beautiful girls and a wife who recently left him. His wife took two of the daughters with her when she left. Haruki is left with Hyouka and Ayame. Hyouka is resistant to her father and doesn't care for his "gross" activities. Ayame, on the other hand, realizes that her father is lonely and upset about his wife leaving him. She gets a wild idea to replace her mom, for her father to enjoy. What a risqué proposition!
Papa Love has tremendous animation and a small twist to the story to keep things engaging. The two daughters he interacts with are completely different in both personality and physical appearance, and with that it leads to an even more majestic fantasy. The only drawback is that this anime feels incomplete with the other two daughters only having brief scenes towards the start and the end. More specifically at the end, Haruki's daughters are supposed to switch households. If he had his way with all four daughters this would have been a lot higher on the list but it never happened so the number nine spot is fitting.
---
8. Aki-Sora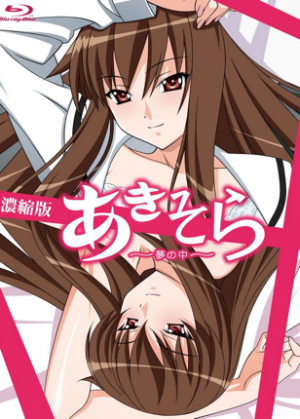 Episodes: 1
Aired: Dec. 2009
Next up on the list is a very popular anime that is centered on brother and sister incest. Aki-Sora takes the name from two of the main characters of this short, in particular, the ones who have relations with each other. This anime is what we would consider "softcore hentai". If you're familiar with softcore porn you know exactly what we're talking about. The sex scenes showcased are what you would expect from a normal hentai, except for the fact that there aren't any lower private parts or penetration shown.
This anime is a love story, but not your typical one. Aki, the eldest sister of the family, has feelings for her brother, Sora. She's not the only one, however, Sora's twin sister Yami, attempts to set him up with her friend Kana. Unbeknownst to Sora, Yami also struggles with her feelings towards him. It really starts to heat up with all these females having some sort of interest in Sora, only complicating his love life further. If it wasn't for it taking the softcore route, it would've been higher ranked on this list. Either way, making its way to number eight isn't a bad spot all things considered.
---
7. Bloods: Inraku no Ketsuzoku 2

Episodes: 2
Aired: Jul. 2011 – Nov. 2011
This hentai follows the Sagimiya family who is cursed with receiving sexual arousal when they are around their blood relatives. Both Misaki and her twin brother Shun are repulsed by this and try their best to resist their impulses. Eventually, Shun loses his composure and shows his passion to his other sister Kaguya. After witnessing what her brother and sister have done, Misaki gives into the temptation. This anime offers up some great h-scenes and it does show the characters initial reluctance to their curse.
Bloods: Inraku no Ketsuzoku 2 was produced by PoRO, which is a studio that has established itself on incest hentai. It should come as no surprise that several of the anime on this top 10 list is from that studio. Misaki and Kaguya both offer their service towards their brother Shun, in several different forms and fashions. Cosplay and toys are among the list of things brought into the fold. It eventually leads to a culmination of lust at the end of the series, which shouldn't disappoint. If you're looking for great animation and cute girls, this will deliver.
---
6. Nee, Chanto Shiyou Yo!

Episodes: 5
Aired: Nov. 2005 – Jul. 2007
This five episode anime offers up an impressive array of sisters for Kuuya Hiiragi to entertain. Kuuya is the youngest of the family, but the most interesting aspect about this anime is that he has six siblings, yes six, who happen to be all female. What a perfect storm of distinct personalities and challenges that await the main protagonist Kuuya. To no surprise, it's often too much for him to handle. From bondage to yuri and some sensual h-scenes, this anime brings a lot to the table and shouldn't be overlooked.
The story tells of Kuuya getting raped by the one sister he loves the most. He was treated as a sex toy and as a result underperformed with Kaname. Following that event; he decided he wanted to improve his performance and 'wow her'. In order to do that, he intends to practice with his five other sisters, in order to prove to Kaname that he can handle her. What makes this a fantastic choice for incest fans is the variety of girls, the remarkably simple story and the many different h-scenes that accompany each sibling.
---
5. Ane Jiru The Animation: Shirakawa Sanshimai ni Omakase

Episodes: 2
Aired: Dec. 2006 – Mar. 2007
Inching ever closer to the number one spot, we have another anime that delivers the sister x brother angle. The story revolves around Yuu Shirakawa who moves into his father-in-law's house with his three sisters presently living there. One day, Yuu finds this unusual jar in the house that curses him. Interestingly enough, the curse can only be lifted if he's able to collect enough "women's juices" in a short period of time. Due to the close proximity and time being a factor, he focuses his attention on his sisters.
It should be noted that this anime has one of the more interesting storylines on this list, which isn't saying much, but it's one of the reasons why it's our number five selection. This hentai doesn't have too many crazy h-scenes but if you're a fan of group scenes, you're going to be delighted. Yuu has sexual relations with his sisters for more than just one reason. Yes, desire and lust are there but the number one reason for being in that situation is to relieve himself of that curse cast upon him from that strange jar. Motivation often plays a prominent role in hentai, and given Yuu's situation, we feel it's what makes this anime stand out.
---
4. Fault!!

Episodes: 3
Aired: Nov. 2009 – May. 2011
This next selection's story involves six characters, five of them are in the tennis club and four of them are female. The main character, Shuuichi Sugiyama, ends up injured due to an accident. His partner, Ai Saeki loves him very much and assists him during his recovery. His younger sister Mio, who he practices against on the tennis court, reveals to Shuuichi the she intends on relieving him as best as she can. Ai, to her surprise sees Mio and her brother kissing, which leads to more questions.
The anime is a perfect example of a sister having an incestuous relationship with her brother. There is little to no hesitation between the two and there is no hidden agenda as to why they decide to go at one another. Between the three episodes, there are plenty of h-scenes to go around. There is a dream sequence, several group scenes and plenty of action in public. It's indecent and fun, the quality of the h-scenes is exceptional. It's clear all four of the females in this series have strong feelings towards Shuuichi, however, its Ai and Mio who are the stars of this hentai.
---
3. Kanojo x Kanojo x Kanojo: Sanshimai to no DokiDoki Kyoudou Seikatsu (Kanojo x Kanojo x Kanojo Full Version)

Episodes: 3
Aired: Dec. 2009 – May. 2011
Dropping in at number three is a trifecta of lovely sisters to have fun with Haruomi Shiki. Haruomi is the main character who vacated temporally, to stay at his relatives house due to a volcanic eruption that took place near his home. While at his relatives, he gets reacquainted with three cute sisters that he later indulges on. This hentai delivers an average storyline about the Orifushi's family-owned ice cream shop. The eldest sister Natsumi, inherited it when her parents died. This anime showcases the hardship and eventual triumph of the shop. When Haruomi is not having intercourse with his relatives, he helps the families struggling ice cream shop.
In regards to the animation, we can't say enough about it. It's truly a pleasure to the eyes. In the three episodes provided, you get a welcome mix of h-scenes from the three sisters and Haruomi that progress over time. In addition to the h-scenes with the sisters, there is also a few involving Akina's friends, Midori Byakudan and Suzuran Himenohara. They add a little extra flavor to an already impressive incest anime. If you're looking for a hentai that possesses a semi-interesting plot, incest, a loli, minor domination and public sex, this one is worth viewing.
---
2. Swing Out Sisters

Episodes: 1
Aired: Jan. 2014
The story is pretty simple in this one. Yuuta, the main protagonist of the series, is stressed out from the school finals that are coming up and he's looking for any kind of release he can find. Enter his two sisters, Chiyo and Chinatsu, who are more than willing to compete for his attention and affection. Remember when we mentioned that if Aki-Sora had been a full-on hentai, it would have been ranked higher? Well, Swing Out Sisters is very much like that one, except it is a full-blown hentai. Fans of that series should enjoy this anime.
This series involves a sibling love triangle and a seemingly strong competition to see who can win over their brother. There is Chiyo, the older, dark-haired, well-endowed sister, who is very caring and often times spoils Yuuta. The other sister Chinatsu, is a short-haired brunette with an average bust and gains Yuuta's attention by picking on him. Regardless of which sister you prefer there are enough h-scenes to be seen in this 80 minute full version of Swing Out Sisters. The competition between the sisters is real, and in the case for Yuuta, he gets more than he bargained for. If you like to see the main character overwhelmed by his sex partners, this one is for you.
---
1. Oni Chichi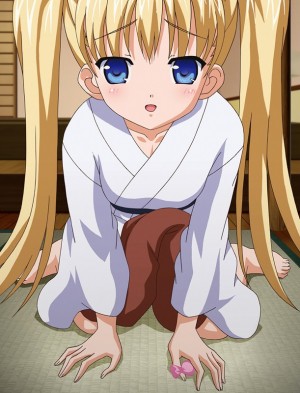 Episodes: 2
Aired: Oct. 2009 – May. 2010
Here we are at our number one pick, Oni Chichi. This hentai embodies everything you would come to expect from an incest story. If you're not familiar with this anime, here is what to expect. A sexual deviant by the name of Kouzou Akizuki, lusts for his two stepdaughters, Airi and Marina. Marina is kind to her stepfather, but the same can't be said for Airi, who sees him as a pervert. No longer is Kouzou content with watching videos of Airi and her friend Sana, so one day he creates an aphrodisiac to take advantage of his stepdaughters and friends. The story turns into a whirlwind of hurtful incest to feed their warped stepfather's body.
Not only does this anime hit close to home with his stepdaughters but it transfers to a friend of Airi's and a boyfriend of Marina. They all succumb (most times unwillingly) to the desires of the fiendish Kouzou. It's chilling to see how powerful that aphrodisiac really is. This hentai has all the debauchery you would come to expect from a sex-crazed father, including rape, Netorare (NTR), and using his authority and power as a teacher and parent to prowl on these girls. Oni Chichi has many sequels for fans to have their fantasy played out in anime. This series started in 2009 and has continued to be one of the longest-running incest hentai out there.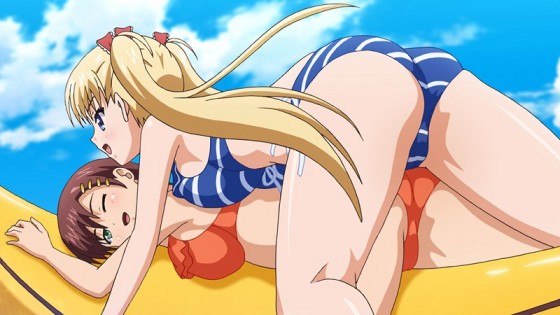 ---
Final Thoughts
While browsing through this list it should give you a strong indication on some of the highly regarded incest themed hentai. We hope that you were able to discover some new content and if you're a fan of this sub-genre you will be more than happy with the result.
If you have seen most of these on this list, then at the very least it should be a pleasant jog down memory lane. We would love to hear some of your favorite characters or incest-laden hentai. We are inviting you to share your opinion on this list in the comments section below!
---