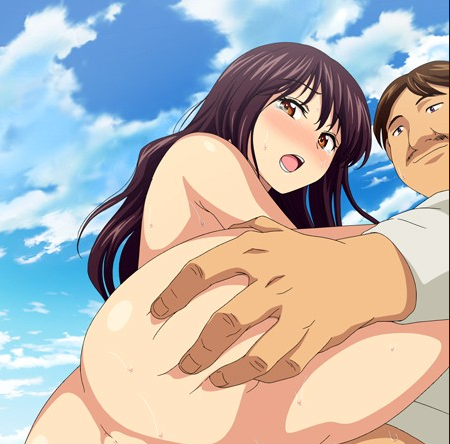 We understand that sometimes foreplay can be better than sex. Whether you like being gone down on or being the one to give mind-blowing oral sex, we have hentai for you. Below are ten great hentai with orgasm worthy oral sex scenes. If you like seeing cute girls sucking dick, being eaten out, or even have dreams of sexy dick girls, this list has several shows that will have you grabbing for the tissue box. Don't worry, we've made sure that the animation quality for each choice on this list is up to standard. Keep reading below to find your new favorite oral hentai!
10. Tinderbox


Episodes: 2
Aired: September
Tinderbox is a hentai made by Queen Bee. The story begins when Amana agrees to be a model for an art group. The only catch is that she has to remove all her clothes and let them men draw her naked. Amane is secretly an exhibitionist who ends up having sex with the group of men in public. A great example of this is when Amana sucks on multiple dicks while being rammed from behind in the park. The second episode gets even better by introducing Hachimori.
The second episode incorporates the ugly bastard fetish, by making Hachimori suck off his huge dick after being coerced by two girls who were already licking him through his underwear. Like in the first episode, the second one also features tons of group sex scenes where the main heroine struggles to suck everyone off while having sex. This hentai also features yuri, bondage, NTR, and bondage.
---
9. Kyonyuu Hitozuma Onna Kyoushi Saimin

Episodes: 2
Aired: January 2, 2016 - February 19, 2016_
Kyonyuu is made by Bunney Walker and is a treat for the eyes. The title roughly translates to "Big Tits Married Woman Teacher Hypnosis." which is a pretty great synopsis of the show. Morishita Wataru is the main protagonist who has started to have a bit of trouble in class. Poor Morishita is overstressed and isn't doing much to help relax himself. Sadly, the teacher who was helping him is about to get married to another man. Heartbroken, Morishita tries out the new hypnosis app on his phone, to his surprise it works and his sexual misadventures begin.
Soon his teachers Kyoko and Miwa are begging for his cum as they suck him off at the same time. The oral scenes get even better at the end of episode one when both teachers enjoy giving Motishita a blowjob while pregnant. Even better, the whole student body is watching these two women put out. Some other tags associated with this anime are creampies, toys, and mind control.
---
8. Hime-sama Love Life

Episodes: 2
Aired: May 31, 2019
PoRo has made a beautifully animated hit with Hime-Sama Love Life this year. This hentai follows a couple who are having sexual relations for the first time. Maika is Yahiro's girlfriend, who is generally a bit stuck up towards him. He soon finds out that she is completely obedient when in bed. The more Maika makes snide remarks, the more she is pleasured.
The show opens up with the two fooling around in bed. This quickly turns into the 69 position as Maika is eaten out while sucking Yahiro's dick. He even makes sure to cum in her mouth for their first time. Later on in the episode, the couple attends a party where Yahiro ends up getting a blowjob in the bathroom. Soon enough, Maika starts giving blow jobs to her boyfriend anywhere and everywhere. This hentai also contains a boob job, anal, Maika in an adorable white swimsuit.
---
7. Baku Ane Otouto Shibocchau zo! The Animation!

Episodes: 1
Aired: Aug 29, 2014
Pink Pineapple is the studio who makes Baku Ane an anime based on an adult game of the same name. The story begins with Ryou who got injured and has come back home to recover. His parents are currently traveling abroad, and he is stuck in the house alone with his four beautiful sisters. They all are hot for Ryou and can't wait to get a piece of him. Yuri, an older sister is the first to jump at an opportunity to be alone with Ryou.
After getting him to turn off all the lights, she shows him her huge tits and begins to savor the taste of his penis. Soon enough the other sisters get involved giving Ryou an incredible "welcome home" present. The first episode also features cosplay, and two of the sisters being pleasured at once. Some other fetishes featured in this show are boob jobs, toys, and ahegao.
---
6. Shuudengo, Capsule Hotel de, Joushi ni Binetsu Tsutawaru Yoru.

Episodes: 12
Aired: October 8, 2018 - December 24, 2018
Shuudengo is an adult anime that Suiseisham made to be viewed in short bursts. The series is a compilation of 3 to 5-minute episodes focusing on an office worker and her boss. Like the title suggests, Minori misses her train after she goes out drinking. Luckily, her boss, Hadano, takes her to a hotel to rest. Like with most couples who spend the night together, the two end up hooking up. The nice thing about Shuudengo is that the female is on the receiving end most of the time. There are multiple scenes where Hadano is eating out Minori. One of the best scenes is when Hadano goes down on her in the break room as their other co-workers are walking by.
This anime features tons of public sex along with an engaging plot. While this anime doesn't get to wild the animation is smooth.
---
5. Hinagiku Virgin Lost Club e Youkoso

Episodes: 2
Aired: March 15, 2019
Virgin Club another great hentai made by Queen Bee. This is an interesting tale about a girl named Kuroko, who is in love with a man who has feelings for someone else. Instead of being rejected, Kuroko blindfolds Suguru and has sex with him every day while pretending to be the girl he likes. She even gets some other girls in on the fun.
The opening scene features two other girls playing with Suguru while Kuroko talks with him, one sucking on his shaft, the other on his balls. The multiple scenes of ball play are a nice touch, and Suguru even eats out one of the girls later in the first episode. Later on, Suguru gets his balls sucked at school while having sex with another girl. This hentai also features public sex, yuri, and tons of group sex
---
4. 3PingLovers!☆Ippu Nisai no Sekai e Youkoso♪ The Animation

Episodes: 1
Aired: May 22, 2015
3PingLovers!☆ is Pink Pineapple's take on the isekai genre. Tomohiro is an average high-school student who has been summoned to another world. He ends up in a party with six beautiful girls. Two of these girls he even marries shortly after appearing in the fantasy world, and yes they have martial sex! He soon finds out that being the hero of the world means his dick is covered in an aphrodisiac that drives the girls wild. His two new wivesn go wild in a scene where they fondle his ball while licking every inch of his penis. In a later scene, a dark-skinned warrior even aggressively rides his face much to female viewers delight.
This hentai has a ton of fun fetishes in it including lactation, cosplay, ahegao, public sex, and even monsters.
---
3. Elf-hime Nina

Episodes: 3
Aired: October 29, 2010 - May 16, 2012
Pixy Soft made Elf Princess Nina is made for those of us with a soft spot for cute elf girls. Nina has traveled to another kingdom to perform a rite with Seil, a prince she fought alongside. When she enters the throne room and finally lifts her head, she realizes that it's his brother Kyle she will now be bound to. She soon begins learning all about the twisted sexual world Kyle has planned for her. This includes a scene where his dark elf companion eats the ass of the princess while she moans in pleasure.
By the second episode, Nina is giving a blow job to Kyle while the dark elf pleasures his him from behind. There is plenty of other hentai goodness, including tentacles, bondage, futanari, anal, and yuri.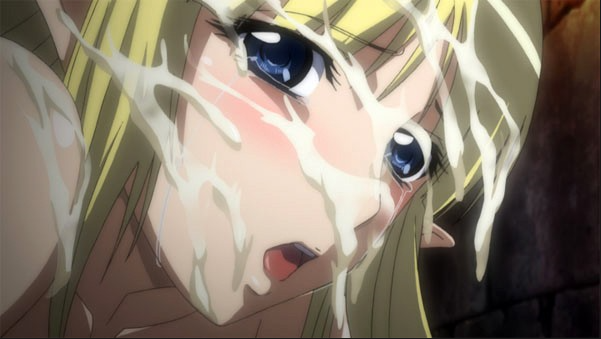 ---
2. Shinsei: Futanari Idol -Dekatama- Kei!

Episodes: 2
Aired: February 26, 2016 - February 3, 2017
White Bear brings you a not so wholesome idol show full of chicks with dicks. The story stars two idols named Riko and Mizuho. As it turns out, Riko gets turned on easily, especially when her crowd of fans is cheering for her. Thanks to her high sex drive, she ends up trying to walk in on Mizuho only to find out she's a futanari. Riko almost immediately starts teasing Mizuho's dick before getting on all fours and sucking her off. With plenty of yuri and borderline yaoi action, this hentai has everything a futanari lovers needs.
---
1. Rune`s Pharmacy: Tiarajima no Okusuriya-san

Episodes: 3
Aired: November 30, 2018
Rune's Pharmacy is made by Selfish and has released three creative episodes of this series so far. The story follows a young girl named Rune who has taken over her family's pharmacy. As it turns out, her parents left her with a ton of debt, and she has to turn to prostitution to pay it off. With lots of surprises that will have viewers binging the whole series. Rune ends up getting in a lot of situations both while trying to sell her body and venturing out for her pharmacy. One such adventure lands her in a cave where she is licked head to toe by a cyclops.
In the second episode, there is a bit of futanari when Rune arrives at a mansion to deliver medicine to a patient. The girl she meets asks Rune to help calm down her dick using sex and foreplay. The girls end up in the 69 position where they pleasure each other until orgasm. Other tags include monster, inflation, maid, and ugly bastard.
---
Whether you're ready to see Rune at the mercy of field monsters or want a sweet romantic tale between office workers, there is an oral hentai for you. Go ahead and lock yourself in your room so you can check out these great hentai without being disturbed.
Have some series you think we should know about, let us know in the comments below!?
by Night Calamity
---