También puedes leer este artículo en: Español
Yaoi is a genre of anime that caters to a niche community. But for the past few years, it has gained a lot of attention. Shows like Love Stage!, Super Lovers, Doukyuusei, and more, are frequently starting to pop up in each season. Though these anime are considered more shounen-ai anime than yaoi. True yaoi anime is incredibly hard to come by, as it tends to get more explicit than the average shounen-ai.
Still, even though most yaoi anime are for viewing pleasure only and for pure enjoyment, some yaoi anime have incorporated relevant stories behind the show to add more meaning to it. Our list will feature both plot-driven anime and silly anime so viewers can have their own special choice, depending on their taste and preferences. Happy reading!
10. Koisuru Boukun

Episodes: 2
Aired: Jun. 2010-Nov. 2010
The chirpy Tetsuhiro Morinaga is madly in love with the violent Souchi Tatsumi. Too bad Tatsumi is also homophobic due to his unlucky encounters with homosexual men. Until an unexpected incident occurs between the two that will make their relationship take a different turn.
Morinaga and Tatsumi's relationship is very complex but nonetheless silly and interesting. Their relationship is basically a pushy dog character with an extremely brutal Tsundere. As we watch along to see Morinaga doing his best to earn Tatsumi's love, viewers are enthralled to cheer for Morinaga to succeed. Although this show is very famous for its very rocky beginning, we still recommend that our readers who like this genre watch it, as it does get good in the long run.
---
9. Ikoku Irokoi Romantan

Episodes: 2
Aired: Dec. 2007-Oct. 2008
From the same author behind the famous yaoi manga, Finder Series and Crimson Spell, comes the romantic love affair that is Ikoku Irokoi Romantan. Ranmaru Oumi just got married on a luxurious cruise ship to a well-known yakuza daughter, Kaoru. However, their wedding is only in name and much to his dismay, he was kicked out by Kaoru during their wedding night. To relax, he decides to have a drink in the ship's bar and meets Albert Valentino. After a couple of drinks, Ranmaru ends up in Albert's bed and learns the next day that he just had sex with the ship's captain!
The anime Ikoku Irokoi Romantan can be a bit corny at times when it wants to. It tends to deliver the plot in an exaggerated manner that makes it a little bit hilarious to viewers. One aspect of the anime that is done remarkably well is the art. The characters are beautifully drawn with nice sophisticated bright colors which are a plus as it blends well with the tone and the mood of the series.
Despite the randomness of this series, the story is simple and easy to follow. We have our typical seme, Albert, who is almost perfect in every way, whereas, Ranmaru deviates from the norm, as he is a very strong and a confident uke; he could pass as a seme too if it weren't for Albert. After finishing this show, we bet that viewers will look flushed because of the steamy goodness that it has to offer.
---
8. Saigo no Door wo Shimero!

Episodes: 1
Aired: Mar. 2007
Having an unrequited love is truly devastating, more so when you have to be present on the wedding day of the one you love. That's what happened to Nagai Atsushi, who became the perfect best friend and attended Saitou Toshihisa's wedding as his best man, in spite of Nagai having feelings for Saitou. Nagai decides to dull the pain in his heart by drinking alcohol and there he meets fellow wedding guest, Honda Kenzou. After only a short while, Saitou runs up to Nagai for comfort as his wife fled with a co-worker. Feeling conflicted and confused between Honda and Saitou, Nagai's complicated love story begins!
Saigo no Door wo Shimero opens the door to three men who are bound to love people who they shouldn't. Still, the relationship of these three is really compelling regardless of the show only having one episode. You practically see that a love triangle is starting to form between these men. Unfortunately, the show, as we said earlier, only has one episode and didn't really finish the story of these three men, thus the reason why their story and character development are halted in the anime. Viewers can only run towards the manga to get an ending to their story, which is a good choice as the story of Saigo no Door wo Shimero! is certainly an interesting one to read.
---
7. Kirepapa

Episodes: 2
Aired: Jan 2008-Nov. 2008
Feeling a little bit gloomy today? Then worry no more as Kirepapa will surely put a smile on your faces! Chisato Takatsukasa is a 35-year-old man who looks very young for his age. He has a son named Riju who he lovingly adores and is highly overprotective of. Chisato has always driven away Riju's friends for the fear that they might do something inappropriate to his child. Sadly, one of Riju's friends, Shunsuke Sasaki, knows his evil schemes and doesn't plan to back down, despite Chisato trying to drive him away from Riju for the last 4 years. Everything suddenly changes when Chisato coincidentally discovers the true identity of his favorite writer, Saki Shunka, who wrote the famous Mizuki series.
Although it is overflowing with basic yaoi cliches, Kirepapa is a very comical show to watch. In an amusing way, we get to see that Chisato, who not only looks young but acts it too, in contrast with Shunsuke who is more calm and reserved, which should be viceversa as Chisato is older than Shunsuke. The plot of Kirepapa is not that deep, nevertheless, it addresses the issue of acceptance. We all know that every parent would, at some point, let go of their child and accept whatever decisions they make. Specifically, Chisato experiences this with Riju and realizes that his son is growing up and learning about love. The same goes to Chisato's father who unwillingly acknowledges his son's relationship with Shunsuke. It seems the genes of looking young and being overprotective of something run in the Takatsukasa family.
---
6. Sensitive Pornograph

Episodes: 1
Aired: Dec. 2004
Want some good old plain kinky *bleep*? Then you might like Sensitive Pornograph! All in all, the show has two stories that are not related to each other. The first one is titled Sensitive Pornograph. Seiji Yamada, a shounen manga artist, meets Sono Hanasaki, a Hentai manga artist. Seiji thought that Sono was a girl at first until he finds out that Sono was indeed a man. Even after finding the truth, he enters a relationship with Sono. The second story of the show is titled Trophies Belong in the Bedroom. Koji Ueno is a college student who works as a part-time pet sitter. He was assigned to take care of a rabbit named Aki-chan. Upon arriving at the destination, he finds Aki-chan in the closet and realizes that he has to take care of a different kind of "pet".
Despite the title being "Sensitive Pornograph" we can 100% tell you that this show is not sensitive when it comes to the sex scenes as it is very explicit. The art looks old, but considering that the anime was released in 2003, it's quite clean and soft on the eyes. Also, the characters are appealing and certainly look beautiful and attractive too. Conflicts are really not that heavy and are easily solved with some little sweet-talking and a lot of getting it on under the sheets. Even though it doesn't have much to offer except for the steamy hot sex, one can watch it for pure enjoyment.
---
5. Seitokaichou ni Chuukoku (Hey, Class President!)

Episodes: 2
Aired: Nov. 2009-Apr. 2010
Another hilarious anime that would make you laugh so hard is Seitokaichou ni Chuukoku. Yasuhiro Chiga is the newly appointed vice president of the student council. He is immensely excited that he will work alongside the current student council president, Yuuzou Kokusai. What he didn't expect, however, is that protecting Kokusai as a bodyguard is one of his responsibilities! As he protects his president, Chiga begins to wonder why such a plain and simple man like Kokusai can attract a lot of attention. "Badump" goes his heart and he realizes that he too is vulnerable to Kokusai's charm.
If we have to choose one wonderful aspect of this show, then it would be the characters' monologues. Sometimes in anime, when the inner thoughts of a character almost take up the whole show, which only consist of them blabbering insignificant things, we tend to dislike it as it is mostly boring. Despite this, the show incorporates their internal monologues in a funny manner. You will see the large contradiction of their outer selves and their inner selves. You can't help but laugh because you would not expect that they were thinking this way, even though they act cool or serious.
Not only that, their interactions with one another is one of the things to look forward to in this anime. Their interaction goes from adorable to a very hot one in just a beat. The two fit seemingly quite nicely. Chiga is level-headed and will patiently wait for and understand his naive klutzy Kokusai. Additionally, Kokusai is easily embarrassed, but this does not stop him from being honest with Chiga about what he really wants.
---
4. Haru wo Daiteita (Embracing Love)

Episodes: 2
Aired: Mar. 2005-May 2005
Kyousuke Iwaki and Youji Katou are two AV actors who try to make it big as actors. They got a lucky shot at this when the two of them were invited to an audition for a new film. Still, there can be only one main lead role. So the director decided to make these two hot men make love to each other to determine who would take the role. Competition rises, feelings develop and a sweet relationship blossoms. Watch Iwaki and Katou as they face their love as aspiring mainstream actors in the eyes of the public.
Haru wo Daiteita is well known for having a realistic relationship whether it's inside or outside the bed. The two of them have a lot of differences, but their contrasting nature is what makes them a perfect couple. When one lacks a certain something, the other compensates for it. The focal point of the show are the struggles of Iwaki and Katou's relationship. We see them get insecure about their careers, get jealous, and have second thoughts on some things. They are very human, which is what makes the show more realistic.
Watching them support each other and talk about the things that hinder their relationship is extremely nice to see as it is quite a rarity in this type of genre. Iwaki and Katou are one of the unique couples on this list because they don't really follow the typical seme and uke principle. As long as they are in each other's embrace and feeling good together, the matter of who will take the seme or uke role doesn't concern them as both can adopt each role.
---
3. Fuyu no Semi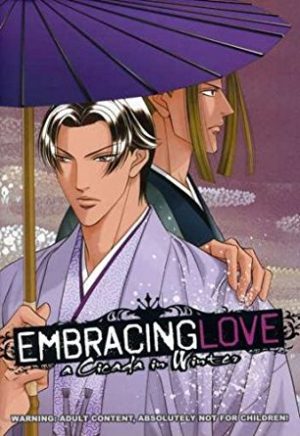 Episodes: 3
Aired: Feb. 2007-Apr. 2007
If you have read our previous article about Top 10 yaoi anime (which is down below), it has been stated that this love story is more like Romeo and Juliet but with a different setting and with Juliet being a guy like Romeo. The story follows the forbidden love of Akizuki Keiichirou and Kusaka Touma, each from a different opposing family.
Since the story is very much like Romeo and Juliet, expect the grief and the tragedy of these two unlucky characters. It is indeed predictable, but when a show is foreseeable, it doesn't mean it's already boring. It has drama that can keep the viewer's attention, but it's not a type of drama that would make viewers want to pull their hairs out and shout out in front of T.V. or laptop screens.
The drama it presents is believable and realistic. Akizuki and Kusaka do act as real men of their prestige. Neither character lets love control them that much, to their dismay, as they too carry their expected responsibility with them. They know the consequences of their actions, but with love between them, they are both left helpless in the judgemental eyes of others. This anime is definitely a must watch recommended anime, though be warned that it would be better to at least know the historical facts surrounding it, so as not to get confused; particularly, the Bakumatsu era and early years of the Meiji era.
---
2. Ai no Kusabi

Episodes: 2
Aired: 1992-May 1994
If you're expecting that this anime will only have mindless sex and a sparkly love story, then think again because viewers who have watched this anime were mostly left shocked at what they'd just watched. Ai no Kusabi is a true classic in the yaoi genre. It revolves around Riki, a mongrel from the slums, and Iason Mink, who is the most superior Blondie in Tanagura. These two unlikely characters from different social statuses meet in an unexpected manner where Iason Mink took Riki in as his pet. The two started off having a master-servant relationship, however, over the course of the story, both characters begin to feel something more than their expected relationship.
From the world-building, the characters, and to the plot, everything in this anime was well thought out. The concept behind this piece is absolutely stunning. Although the sex scenes were the most anticipated thing to watch, the true highlight of this anime are its characters. From Iason's obsession with Riki to Riki longing for freedom, each individual is not your average cookie-cutter character. They are unique and really do act according to the given situation. It also doesn't romanticize anything, as when the story gets dark, it does really get dark.
First-time watchers may not consider watching this because of its old style animation, nonetheless, give this rare gem a chance as it does offer a lot more than what it seems. You can also watch the 2012 remake after watching the OVAs as it follows the light novels more closely and has a more updated style than the original OVAs. Though, sadly, this remake wasn't finished because of unexplained reasons.
---
1. Junjou Romantica (Junjo Romantica)

Episodes: 12
Aired: Apr. 2008-Jun 2008
After the grim selections above, we now move to a more lighthearted one. We did not include Junjou Romantica before in our original article of Top 10 yaoi anime because the anime is listed as shounen-ai, but after much deliberation, Honey's Anime decided to include it now in our updated list. Why? Those sex scenes are too hot and intense to be labeled as shounen-ai don't you think?
Most have admitted that this show was the gateway to the world of yaoi anime. After all, it features 3 main couples. These 3 couples are individually named as Romantica, Egoist, and Terrorist. Romantica, the main couple of the series, features the love story of Misaki Takahashi with his landlord Akihiko Usami. While in Egoist, it tells the story of the complex relationship of Hiroki Kamijou and Nowaki Kusama. Lastly, Terrorist's plot revolves around the struggle of Shinobu Takatsuki as he tries to get the attention of You Miyagi. The show spans 3 seasons along with an OVA. It also has spin-offs, like Sekaiichi Hatsukoi and Yokozawa Takafumi no Baai.
Junjou Romantica is your typical yaoi anime but funnier and more colorful! The show is mostly episodic and displays the ever-changing connection between these characters. Each character tries to grow along with their significant other to make their relationship more fulfilling and true. It tackles each couple's, insecurities, trust, priorities, and dreams and they face all of these together. Overall, Junjou Romantica is an anime that is filled with rainbows, teddy bears and a whole lot more!
---
And there you have it! Honey's updated Top 10 Yaoi Anime. Most of the titles featured here do not have a definite conclusion to them. So instead, why not read their original source material? It gives more insights to the story and gives a little more depth to the characters. Watch these anime to give a short introduction to these series or maybe give these shows a chance and open a whole new different world of anime! For more recommendations, just refer to the original article after this one, though we would like to add Sex Pistols as well.
So what yaoi anime would you like to include in this list that wasn't selected here? What yaoi manga, visual novel, or light novel would you want to be adapted into an anime? Put all your thoughts or anything at all in the comment section below!
Be sure to follow Honey's Anime and once again, now signing off~
---
---
It's easy to think of yaoi as nothing more than hot guy-on-guy action. After all, that's the defining trait of the genre, right?
Actually, it's more than that. In the right hands, yaoi can become a vehicle for exploring sexuality, societal expectations and other topics you don't normally talk about in polite conversation. Some of the works that managed to do just that include:
10. Zetsuai 1989 (Desperate Love, Bronze: 1989)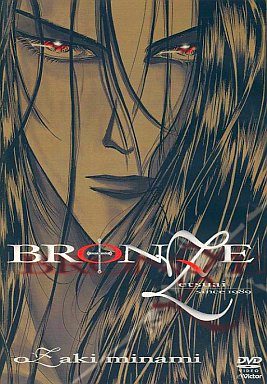 Episodes: 1
Aired: Jul 1992
Kicking off this list is Zetsuai 1989, an angst-ridden story about the relationship between an emotionally unstable rock star, Koji Nanjo, and a talented but troubled soccer player, Takuto Izumi.
When Koji passes out in the middle of the street after a night of barhopping, Izumi finds him and takes him home. Once he wakes up and meets his savior, Koji becomes increasingly obsessed with Izumi, and sets off a chain of events that plunge both of their lives into chaos.
I have to admit, this show isn't for the faint of heart. Since Koji and Izumi are both deeply damaged young men, their interactions can be painful to watch. Still, this show will take you for an emotional roller-coaster ride you'll never forget.
---
9. Yebisu Celebrities

Episodes: 1
Aired: May 2010
On a lighter note, we have Yebisu Celebrities, which isn't really about celebrities per se. Instead, it's about Haruka Fujinami, who just started work at Yebisu Graphics. Since he's a new employee, he becomes the target of verbal abuse from his boss Takashi Daijou. Over time, however, he gets used to it, and even starts to develop more-than-friendly feelings for the dashing Mr. Daijou.
Granted, the animation isn't much to write home about. But the show more than makes up for it with its unique setting, excellent voice acting (especially during the, ehem, "scenes") and great build-up of the relationship between Haruka and Takashi.
---
8. Ikoku Irokoi Romantan (The Romantic Tale of a Foreign Love Affair)

Episodes: 2
Aired: Dec 2007 – Oct 2008
On the surface, Ranmaru seems to be a lucky guy. Not only is he the heir to a powerful yakuza clan, but he's also about to be married to his beautiful childhood friend Kaoru — and on a fancy cruise ship, no less. But when Kaoru literally throws him out of their bedroom on their honeymoon night, and he ends up in the cabin of the sexy Italian captain Albert "Al" Valentino instead, things start to go haywire for Ranmaru.
The art in this show is just breathtaking. Most of the male characters look good, and Kaoru is easy on the eyes too. I also like how Ranmaru isn't your typical uke: As a yakuza boss, he's perfectly capable of fighting alongside Al — as long as Capt. Valentino can get a nice glimpse of his fundoshi in the process. Oh, and the "scenes" are some of the hottest you'll see in this genre, so be sure to watch until the very end!
---
7. Koisuru Boukun (The Tyrant Falls In Love)

Episodes: 2
Aired: Jun 2010 – Nov 2010
Tetsuhiro Morinaga has a hopeless crush on his university senpai Souichi Tatsumi. This shouldn't be much of a problem — except Souichi is homophobic, and is about to pop a lot of blood vessels over his younger brother Tomoe getting it on with another guy. Maybe Morinaga can comfort Souichi, and convince him to swing the other way too?
It's pretty easy to sympathize with Morinaga, since most of us have experienced unrequited love. Also, Souichi's angry expressions are hilarious to watch, and they almost always come at the right time. Both guys are strong characters in their own right, so you'll really root for them to get together after everything's said and done.
---
6. Seitokaichou ni Chuukoku (Hey, Class President!)

Episodes: 2
Aired: Nov 2009 – Apr 2010
Yasuhiro Chiga doesn't get why random guys like to get their hands all over Yuuzou Kokusai. Is it because of his skin? Is it because of his looks? Or is it because Kokusai's "ditzy student council president" aura is too much to resist? Then again, Chiga isn't immune to Kokusai's charms either.
Goodness, this show is just too cute. It'll make laugh out loud one moment, and squeal "JUST KISS" the next. And when they finally "do it", it's satisfying to watch, because all the sexual tension before that is just too obvious. The fact that Chiga is also a casual word for "No" in Japanese makes it even better.
---
5. Saigo no Door wo Shimero! (Close the Last Door)

Episodes: 1
Aired: Mar 2007
What do you do if the guy you're in love with marries someone else? Why, you get drunk, of course! At least, that's what salaryman Atsushi Nagai did on his kohai Saitou Toshihisa's wedding night. Fortunately for him, fellow wedding guest Honda is there to pick up the pieces of his broken heart, so to speak. But when Saitou's wife runs away with another man, causing Saitou to cry into Nagai's arms, things get a little more complicated for all of them.
The threesome premise is already intriguing enough on its own. Throw in the unconventional dynamics between Nagai, Saitou and Honda, and you've got an anime that'll leave you satisfied with the inevitable steamy scenes.
---
4. Hyakujitsu no Bara (Maiden Rose)

Episodes: 2
Aired: May 2009 – Oct 2009
There's a world war going on between the "Western Alliance" and "Eurote". In the middle of it, Klaus von Wolfstadt, a soldier from the Western Alliance, becomes the loyal knight of Taki Raizen, the commander of the 15th Division "Rozen Maiden", an ally of Eurote. Klaus and Taki fall in love, but their duties to their opposing countries threaten to drive them apart.
If there's ever an underrated yaoi anime, it's this one. The setting is well-thought out, and the relationship between Klaus and Taki is portrayed realistically. It's heartwrenching to watch Taki bear the burden of his country alone, while Klaus is torn between his feelings and his mission. Thankfully, the anime has humorous omakes at the end to make up for its serious atmosphere.
---
3. Ai no Kusabi (Love Wedge, Wedge of Love)

Episodes: 2
Aired: Aug 1992 – May 1994
In the distant future, humans live in a technologically-advanced society, where people are ranked according to their hair color. The ones at the top, known as "Blondies", have light-colored hair, while the ones at the bottom, known as "mongrels", have dark hair. Blondies are allowed to keep mongrels as "pets" for voyeuristic purposes, as long as they release them not long afterwards. One Blondie named Iason Mink, however, decides to break all those rules when he falls in love with the mongrel Riki.
Even without the sex scenes, the story and setting are good enough on their own. The characters are well-developed too: It's nice to watch how Iason and Riki change over the course of the story as they become closer to each other. Unsurprisingly, this show is one of the classics in the yaoi genre.
---
2. Fuyu no Semi (Winter Cicada)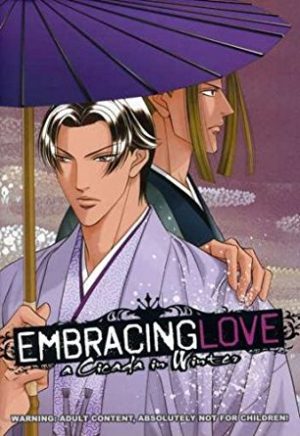 Episodes: 3
Aired: Feb 2007 – Apr 2007
Imagine Romeo and Juliet — or rather, Romeo and Julio — set in the early Meiji era, and you have Fuyu no Semi. In this anime, Keiichirou Akizuki and Touma Kusaka are brought together by the mutual idea that Japan should open up its borders — even though they work for the bakufu and joi movements, respectively. The story follows the growing relationship between the two, up until the bitter end.
You'll probably appreciate this more if you know Japanese history, especially the bits about the Tokugawa and Meiji eras. Other than that, though, this is a well-written love story that'll make you feel for Akizuki and Kusaka no matter what. By the way, Fuyu no Semi is a spinoff series of the number 1 item on this list, which is…
---
1. Haru wo Daiteita (Embracing Love)

Episodes: 2
Aired: Mar 2005 – May 2005
Haru wo Daiteita revolves around ex-AV stars Kyousuke Iwaki and Youji Katou. Despite their opposing personalities (Iwaki is soft-spoken, while Katou is hot-tempered), they both want to break into mainstream films, and a sort-of competition breaks out between them. When they end up working on the same project, however, they start to develop feelings for each other — which isn't always a good thing in the acting industry.
What makes this anime interesting is the lack of stereotypical uke or seme roles. Sometimes, Katou tops; other times, Iwaki does. It's one of the most complex portrayals of homosexual relationships you'll ever see, and that's why it's no. 1 on this list.
---
There's also Finder no Hyouteki, Okane ga nai, Kirepapa, Papa to Kiss in the Dark and the Kizuna series. All of them are shows based on manga/light novels, which you should definitely check out. If you have any more recs to add to this, or if you know of any great yaoi manga that should be adapted into anime, feel free to fire away in the comments!
---