There are all kinds of love out there, and all kinds of relationships. Just the general umbrella of Boys Love covers first crushes and coming to terms with one's previously unknown feelings. There are stories of not boys, but men pursuing physical relationships even if they are unsure of their feelings. And then we have boys, men, sometimes men AND boys together for less than pure, innocent love and more to satiate a desire they otherwise can't fill. Those of us seeking out such relationships are looking more for the drama and excitement of these passionate, desperate, and kinky couples. We're looking to feel good in the moment, not worry about the potential of two guys to last through time. Honestly, you came to a YAOI HENTAI article, we don't want to hear you expected something different. These couples won't be winning any 'healthiest relationship of the year' awards, but as fodder for fujoshi, they certainly deserve recognition.
10. Iason and Riki from Ai no Kusabi

Episodes: 2
Air Date: Aug. 1992 – May 1994
In a society with a strong caste system dependent on hair color, Blondies with their fair hair are the elite of society, and Mongrels with their dark or black hair are barely considered human. One such Mongrel named Riki is forced to become a pet for a Blondie named Iason. Blondies use Mongrels to entertain their voyeuristic and sadistic sides but Iason seems more familiar with his pet than is considered normal. Miserable and prideful Riki can't stand to have his freedom compromised but knows he lacks the power to keep others safe from the Blondie's wrath.
Iason and Riki have a forced master-slave relationship that is intensely kinky. Iason doesn't just have sex with Riki, he makes him wear fetish clothing and forces Riki to masturbate in front of him. But good old Stockholm Syndrome saves this couple when Iason begins going against society and threatening his cushy life for being unwilling to part with Riki. Once Isaon allows Riki temporary freedom, Riki realizes that he loves sex with Iason and no longer wants it with any other man. Because of their twisted desire for each other, Iason and Riki change from people that fit very well within the system to a couple that couldn't be allowed in their world.
---
9. Mochizuki and Honma from Boku no Sexual Harassment (My Sexual Harassment)

Episodes: 3
Air Date: Dec. 1994 – Oct. 1995
Mochizuki is a bright and energetic newcomer to the office and looks forward to excelling at his work. He quickly learns, though, that success in business is not always achieved by merit alone. When he is sexually assaulted by his boss, Honma, Mochizuki learns that those who excelled in the company offered their bodies to higher-ups. Mochizuki begins to play the game and Honma oversees him. It's not long before Mochizuki understands the professional gains from sleeping with investors, but also the personal joy of sleeping with his boss.
Mochizuki and Honma would not be considered a normal couple. One of the most sobering lines from the anime is Honma saying to Mochizuki 'You said you wouldn't want me to do it with other men, but I'd probably keep sending you to other men even though I love you.' and Mochizuki replying that he knows. It's obvious Mochizuki respects his eccentric and somewhat cruel boss but neither one is very open or honest about their feelings towards each other until later in the anime. And with three episodes, you get to see a gradual escalation in their relationship. Despite their bonds with wives, associates, or friends, these two put their work before anything, and sex is absolutely a part of their work. As such, they find themselves bound to each other.
---
8. Takaba and Asami from Finder Series (You're My Love Prize)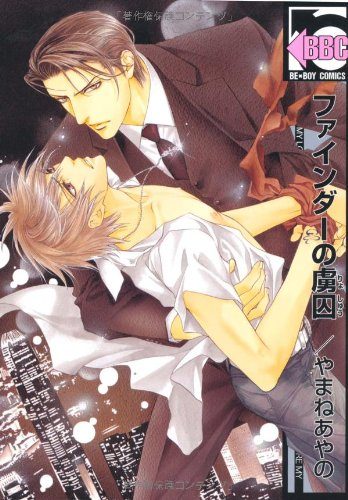 Episodes: 2
Air Date: Feb. 2012 – Aug. 2015
Takaba is a free-spirited photographer who prides himself on getting the shot no matter how dangerous. He gets more than he bargained for when he takes pictures of the ruthless crime lord Asami. Takaba refuses to acknowledge his situation until he is bound and raped by Asami. Despite his being completely overpowered by the older man, Takaba continues swearing vengeance against Asami and behaving as he pleases. The two find themselves constantly in each other's path, but can any love be seen from the viewfinder?
Takaba and Asami are another couple with forced BDSM sex not agreed upon by the sub. Asami initially means for their encounter to be humiliating and devastating, keeping Takaba from ever coming near him again. Yet Takaba is hardly affected, which causes Asami to take an interest. Takaba's relentless spirit and Asami's unquestionably powerful and cruel nature combined with his occasional act of kindness first brings about respect, and then affection. Asami often says terribly cold things to Takaba, but his actions speak louder than his words. This is noted by how he will offer Takaba a beverage or physically assist him after having sexually assaulted him, and how Asami went so far as to risk his life to save Takaba from rival crime lord Fei Long. The moments when Takaba's ornery disposition changes to concern and worry for Asami makes our hearts quiver!
---
7. Shun and Sora from Otokonoko Delivery

Episodes: unknown
Air Date: Dec. 2016 – currently airing
The Otokonoko Delivery service provides young crossdressing boys for older men to have sexual relations with. These beautiful boys don cute outfits and use girly names on the job. In reality, they are hardworking school boys that need to make money somehow! Shun is a pro and encourages the timid Sora by showing him the ropes of sex work, as well as teaching him how to enjoy the job!
Quick lesson here, yaoi stands for YAma nashi, Ochi nashi, Imi nashi which roughly means no climax, no punchline, no meaning and that definitely sums up this anime. That being said, there's something very cute and wholesome about Shun's determination to acclimate Sora to the job even though he might be seen as a rival. They aren't a couple so much as friends or coworkers, but they're sucking the same penis, and by god, that's pretty close. These boys very much love sex and finding new ways to feel good. Sora is very timid but is definitely enthusiastic about doing a good job and Sora is a very positive kid who believes everyone should have a good time. With this couple, there's no beating around the bush. You see it aaaaaaall!
---
6. Kuuro and Miisu from Shounen Maid Kuuro-Kun: Tenshi no Uta

Episodes: 1
Air Date: Sept. 2010
Kuuro is left all alone with his father's debts and is reeling from his abandonment. He is called to a large estate by a man named Miisu who declares he has paid off Kuuro's father's debts. While at first he seems like a considerate, sweet person, Miisu's sadistic nature starts to come out when he declares Kuuro will work as a maid in his mansion as payment. It's not enough that Kuuro is a servant, but he also becomes Miisu's sexual slave! With nowhere to go and no resources of his own, Kuuro is forced to accept these terms, and even begrudgingly like them.
The master/slave dynamic of this couple is wonderfully played out and Kuuro's many outfits appeal to those with fetishes for crossdressers. While there seems to be a complete lack of concern for what Kuuro wants, there are a few hints throughout the episode that show you Miisu's sweeter side. Miisu punishes Kuuro for the plate he breaks accidentally, yet thinks nothing of the two-way mirror in the changing room he breaks out of anger. Miisu enjoys Kuuro's reactions even when they are violently directed at Miisu himself! When Miisu does take Kuuro for the first time, Miisu makes a big deal of being the master and punishing Kuuro but says 'you don't need to think anymore... no pain, no sorrow.' At the very end, we are given a heartfelt moment to make us feel better about it all when it's revealed these two were childhood friends and Miisu has always cared about Kuuro. Since Kuuro seems to be very turned on by such play and wants very much for his master to make him orgasm, Kuuro and Miisu's kinky relationship makes our list!
---
5. Chiga and Kokusai from Seito Kaichou ni Chuukoku (Hey, Class President!)

Episodes: 2
Air Date: Nov. 2009 – April 2010
Chiga and Kokusai hold each other in high regard. Kokusai admires the serious and diligent nature of Chiga's while Chiga finds Kokusai's kindness and ability to draw people to him incredible. The two start spending even more time together when Chiga becomes the vice president to help ease Kokusai's burdens as class president. The more time they spend together, the more these two are drawn to each other. Much to their own dismay, their mutual admiration turns into adoration, and even to sexual desire!
Chiga and Kokusai are a couple you can really root for, which is a little rare in more explicit yaoi. Watching their feelings develop and transform as they spend more time with each other keeps you excited for each new scene, wondering when they'll get down! Chiga takes the lead in their sexual relationship and tries hard to both pleasure and reassure Kokusai, who is hesitant but wanting. Chiga's light teasing is enough to make you blush, and while they don't quite show everything, there's not much to the imagination. They don't have a crazy exciting sex life and there are other couples that bare it all, but these two actually function as a normal couple and aren't marred by tragedy. If you want even more explicit scenes, definitely check out the manga as well!
---
4. Johnathan and Leonard from Ginga Teikoku no Metsubou Gaiden: Aoki Ookami-tachi no Densetsu (Legend of the Blue Wolves)

Episodes: 1
Air Date: Dec. 1986
In a future where overpopulation causes humans to venture into space for a new place to live, a terrible race of aliens known as the Apocalypse preys on human brains as their energy source. An entirely new army with soldiers fighting in robots are used to fight off these horrible creatures. Two soldiers named Leonard and Johnathan are brought together in this time of war. But war is not a place where love can easily bloom, and even their own side stands to betray them.
Spoiler Alert: this is SAD. It is very sad. We would not suggest watching if you only hope to get your rocks off, but if you made it past Ai no Kusabi, you can probably deal with this OVA. This beautiful bara couple meet under unideal circumstances and still manage to have a healthy relationship. Whatever horrible things happen, they wish nothing more than to protect the other. You do get to see it all with this couple, and it's a very romantic scene for something so explicit. Everything between these two is consensual, Leonard makes it very clear he won't do anything Johnathan doesn't want. These two never had a chance with the environment they were in, but they earn a high spot here for their graphic but tender sex and for doing what the other would want no matter what it does to themselves.
---
3. Ayase and Kanou from Okane ga Nai (No Money)

Episodes: 4
Air Date: Feb. 2007 – Nov. 2007
Ayase is a sweet and loving university student who gets mixed up in a slave auction due to his horrible and selfish cousin trying to pay off his debts. Despite being a loan-shark, Kanou is kind and thinks nothing of dropping millions of yen to save Ayase, who thanks the older man for his generosity despite not knowing him. As he utters these words, Kanou becomes somewhat distant and cruel, demanding Ayase pay him back with his body. Despite taking Ayase against his will many times, Ayase notices a certain kindness in Kanou. Could it be perhaps that they have a history Ayase can't manage to remember?
Ayase and Kanou's relationship is a crazy mix of rape and tender loving moments. They definitely play up the 'I love him so much I can't stop myself' trope but Kanou doesn't physically hurt Ayase. He pushes Ayase to the point of a mental break down but he enjoys it immensely when Ayase feels good and seeks to find things he can do to make Ayase happy. Ayase does not look forward to sex with Kanou usually, but also feels that in some ways Kanou must care for him and he doesn't want to cause problems for Kanou. One scene has Ayase becoming drunk and happily admits, while Kanou touches him, that it feels great and he's happy Kanou thinks he's special. Kanou certainly does and will tell anyone, friend or enemy, that Ayase is special.
---
2. Mizuki and Kazuomi from Keiraku no Houteishiki Level-C (Level C)

Episodes: 1
Air Date: July 1995
When Kazuomi meets male-model Mizuki on the street and offers the younger man sex in exchange for housing, Mizuki is uninterested but allows him to stay. The two enjoy their time together but Mizuki is completely taken aback when Kazuomi is determined to pay the 'rent' anyway!
This is a pretty straightforward -though explicit- one-shot with two men who haven't yet had experience with other men. Kazuomi's dedication to pleasure is the catalyst for this couple. There isn't a good reason these two fall in love, but at least within the realm of their universe, they are total lovebirds. Kazuomi believes strongly that pleasure is better when it's shared rather than one-sided and Mizuki always looks so happy when Kazuomi dotes on him. There are multiple sexy scenes where you see EVERYTHING, so you can enjoy their love together!
---
1. Seiji and Sono from Sensitive Pornograph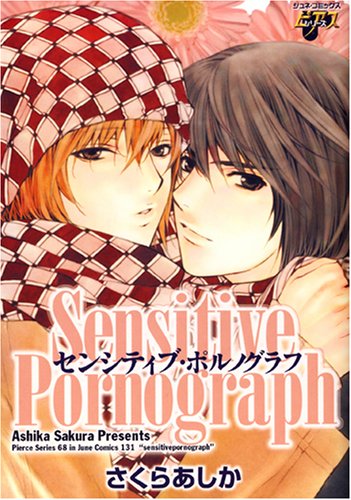 Episodes: 1
Air Date: Dec. 2004
Seiji and Sono are two accomplished manga authors who admire each other's work. Seiji is shocked to discover the writer he envisioned as a young woman is actually a man but is happy to be in his presence. The two begin spending time together, which leads to a happy relationship. That is until one of Seiji's friends mentioned rumors of Sono being promiscuous and unloving.
What starts as a drunken sex-filled night turns into a long-lasting relationship! Seiji and Sono are our number one yaoi hentai couple for several reasons. Sensitive Pornograph, you can guess from the same, is SUPER explicit. You see penis and you see a lot of it. They also are just a super cute couple who love each other dearly. Before they even met, they fell in love with each other's work and now try to find small ways to make each other's lives a little easier. They know the past means nothing and all that matters is the love they feel now.
---
Final Thoughts
There are a lot of good yaoi out there, but trying to find romance in hentai can be a bit challenging. When you do find that sweet balance between love and hot sex, it's very special! Not to say that other couples don't have their merit, but it's like finding a needle in a haystack. All of these yaoi couples are notable today, though, as being a great combination of sexy and graphic. With a range from healthy happy couples to kinky questionable couples, enjoy these men enjoying other men!