También puedes leer este artículo en:Español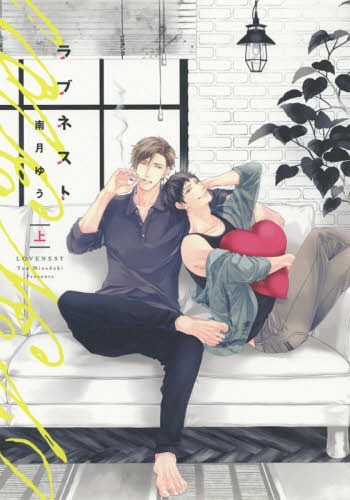 The word "yaoi" is an acronym to say that there's "no climax, no meaning, and no fall", in Japanese. That's why, by using this word, one could think that yaoi genre is just some kind of hentai branch, directed towards a female audience. This definition, as years passed, lost its true meaning. While it's true that yaoi genre represents male homosexuality, it's even true that the genre evolved and turned out to actually have a meaning, a climax, and often a cliff-hanger.
No matter how hard we try, it always seems like we've seen and read it all, right? Tired, with no one to guide us, we decide to set on an adventure just to find that one Yaoi manga that will make us feel like it's worth being alive. We struck gold with these mangas that will definitely have you begging for more!
10. Sick

Mangaka: Tomo Kurahashi
Genre: Yaoi, Comedy
Volumes: 1
Published Date: December 2013 - December 2014
When you have everything that you can wish for, life can be pretty boring. That's the case with Sudou: he's good-looking, wealthy, and popular, so he has no trouble getting anything that he wants.... except for Kishi's attention. No matter how hard Sudou tries, Kishi doesn't seem to be that interested in becoming friends with him. Or is it something else that Sudou wants from him?
The reason why Sudou decides to pick on Kishi is extremely petty, to say the least. Once, when he was in middle school, a girl who looked just like Kishi rejected him, something that left a scar for life in Sudou's self-esteem. Don't worry, the bullying is not harsh—just something a boy in middle school would do. Kishi doesn't seem to mind, though, and that makes Sudou try even harder to get his attention. In the end, it all works out, and we get to see them enjoying their time together under the sheets.
---
9. Kyojinzoku no Hanayome (The Titan's Bride)

Mangaka: ITKZ
Genre: Fantasy, Smut, Yaoi
Volumes: 2+
Published Date: March 2019 - ongoing
After his last day at school, Kouichi comes back home, not knowing that it's also going to be his last day in that world. Soon, a voice starts calling out to him, and he's transported to a realm where everyone is three times his size. Caius, a huge titan, is waiting for him on the other side, and Kouichi is about to become his bride. That has to be some kind of joke!
Caius is not only big in height; he's big down there too… if you know what we mean. It makes us wonder how they make it work, and we're definitely praying that Kouichi's ass can take all of that without ripping apart. The Titan's Bride gives us raunchy sex with lots of details, but we can't seem to get enough of it! Fortunately, steamy goodness is not the only thing this manga gives us. The story is angsty, and there are feels camouflaged under all the sexy stuff.
---
8. Nani ka Ii no Mitsuketa!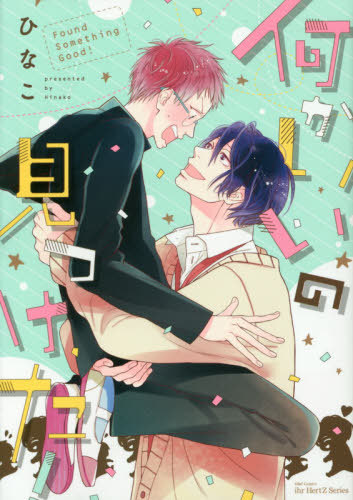 Mangaka: Hinako
Genre: Comedy, Yaoi, School Life
Volumes: 1
Published Date: August 2013 - April 2014
Koharu doesn't like to cause trouble for the people around him, so when he ends up in the nurse's office on his very first day at a new school, he's mortified. In order to get better for his next class, he takes a nap only to wake up next to the door to the roof?! And he's not alone: Yoshiharu, a senpai, is smiling at him, happy that Koharu is finally awake. Yoshiharu is about to take things further than Koharu expects…
Most of the time, senpais in manga are introduced as popular, good-looking guys. Yoshiharu is all those things, but he's also like a clingy puppy. Seeing that tall guy follow Koharu around craving for his attention is more than cute, and will definitely put a smile on your face. But chasing Koharu is not the only thing Yoshiharu does! He also undresses him at school and introduces him to the adult world of sex. There's lots of sexiness in this manga to go around!
---
7. Hatsukoi Encounter

Mangaka: Wataru Nanatsuno
Genre: Romance, Yaoi
Volumes: 1
Published Date: December 2017 - August 2018
Mine expects his high school debut to be perfect, leading to him falling in love and finally landing a girlfriend. However, life has other plans for him when he puts Hachikaku in his way, another student who has a "tiny" problem. When Mine helps him with that issue, Hachikaku is surprised and confused, so he suggests they try a few things to see if Mine is the solution to all of his problems.
Hachikaku's problems have been interfering with his love life… or whatever little was left of it after the girl he was seeing found out that he couldn't get it up! Mine really didn't want to take any part in Hachikaku's dick's recovery process, but it seems that he'll have to either way. If someone asked him, helping a man getting his dick hard was not part of his plans for high school but, along the way, he finds that he doesn't really mind that much helping a fellow man in need. With such a premise, it's safe to assume we'll get lots of steamy sex between the main characters.
---
6. Papa Sex Caramelized

Mangaka: Keri Kusabi
Genre: Slice of Life, Yaoi
Volumes: 1+
Published Date: 2019 - ongoing
Minoru is great at what he does: he's a charming leader at his workplace and has no help raising his daughter. When he meets Niina, a patisserie, by chance, Minoru knows that they have to feature him and his sweets in the next interview for his job. However, things start getting a little bit too complicated when Niina finds out about Minoru's deepest secret.
It doesn't take long until Niina "discovers" that Minoru is gay and, with that information, he decides to confront him. At first, Minoru is decided to deny it, but he can't ignore his feelings for Niina. They decide to try sleeping with each other, and sparks fly everywhere. It's been a while since Minoru connected with someone this way, but he has to do what's best for his daughter Honami, and, following yaoi's logic, he splits up with Niina. Don't worry, though. After all the angst, there's a happy ending for them. And, luckily for us, lots of sweet, sweaty sex too.
---
5. Therapy Game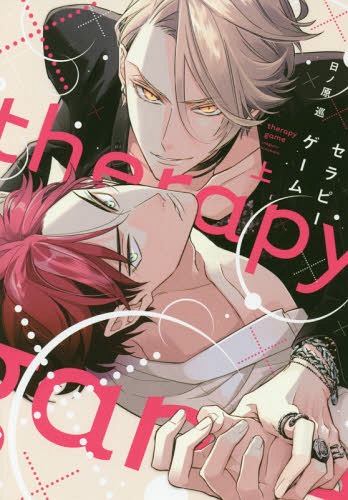 Mangaka: Meguru Hinohara
Genre: Drama, Slice of Life, Yaoi
Volumes: 2
Published Date: November 2017 - October 2018
There's no better way to heal a broken heart than with rebound sex, right? That's what Shizuma thinks while being drunk at a local bar. The only thing is, the next morning, he wakes up next to a guy without remembering a thing. Outraged, Shizuma's rebound partner, Minato, decides to teach him a lesson. But while Minato tries to conquer and break Shizuma's heart, the unexpected happens…
In a classic "straight-to-gay" fashion, Therapy Game presents us with the story of Shizuma, a straight guy who has no luck with girls, and Minato, a gay guy who wants to teach him a lesson. Things don't go the way Minato planned the moment Shizuma actually starts showing some interest in him. Even though his plan of making Shizuma fall for him and then dump him has already failed, Minato keeps going out with him, just to see where it goes. We'll tell you where: straight to a love hotel! The hot scenes are so well drawn it's impossible not to beg for more.
---
4. Mother's Spirit

Mangaka: Enzou
Genre: Comedy, Yaoi, Romance
Volumes: 2
Published Date: September 2014 - March 2019
There are plenty of things Ryouichirou would rather be doing than looking after a native from a developing country who doesn't even speak Japanese. But he doesn't have much choice, since it was the chairman from the university he works at who asked him for the little favor. Qaltaqa is a skilled warrior and devilishly good looking, but he doesn't know how technology—or anything modern—works, and it's making Ryouichirou lose his mind! If only he didn't start feeling weird after hearing Qaltaqa call his name…
We all love a good enemies-to-lovers story, and if you make both of the characters good looking men, then that's even better! Well, Ryouichirou and Qaltaqa are not exactly enemies, but they don't start off with the right foot. It takes some time for Ryou to get used to his new guest's presence, especially because Qaltaqa needs help and assistance to do the most basic things. Still, it's really cute seeing that proud tribe man following Ryou around like a scared puppy. One thing's for sure, though: Qaltaqa doesn't need any help in the bedroom, as he knows exactly what to do.
---
3. Love Nest

Mangaka: Yuu Minazuki
Genre: Yaoi, Drama
Volumes: 2
Published Date: April 2018 - March 2019
A heartbreak can push people to try things they never would under other circumstances: in Hoizumi's case, he decides to give dating men a go. He starts frequenting a gay bar and becomes acquainted with the master there, telling him about his problems and how he hates living in a noisy apartment building. After hearing him complain, the master offers to let Hoizumi live in one of his flats. What he doesn't tell Hoizumi is that he'll have to share the place with a man called Asahi.
Put two guys living under the same room, sit back, and watch the magic happen. It's not a big secret what happens when two men have to share a house, but it doesn't mean we don't enjoy seeing all that tension building between them. At first, Hoizumi and Asahi don't see eye to eye, but it doesn't take long for them to get into some other type of action in the bedroom. Yes, we enjoy the hot sex as much as the next person, but when you balance that with a well-written story… Perfection!
---
2. Saikyo Yankee to Makeinu na Ore

Mangaka: Amama Akatsuki
Genre: School Life, Yaoi
Volumes: 1
Published Date: September 2015 - September 2016
Everything seems grim for Akane, who got into a fight with some tough guys and is about to lose. Luckily for him, Ryouji and Tarou show up just in time to save him from a beating. Even though he looked lame, Akane is really happy that his hero, Ryouji, came to his rescue, and he's planning to use that opportunity to get close to him, but things don't go as expected. It seems there's someone else who's interested… in Akane.
Life suddenly starts to feel like it's more interesting after Akane gets to hang out with his hero, Ryouji. As they get closer, his feelings of admiration towards him only grow more. But while Akane is busy fanboying over Ryouji, Tarou's feelings for Akane change… It takes him a while, but Akane finally accepts what he feels for Tarou, giving us some precious smutty moments between the two of them. Of course, it's not only those raunchy sex scenes that made us pick this manga! The art and character design are incredibly gorgeous, making it stand out even more.
---
1. Itonaga-kun no Koi no Ito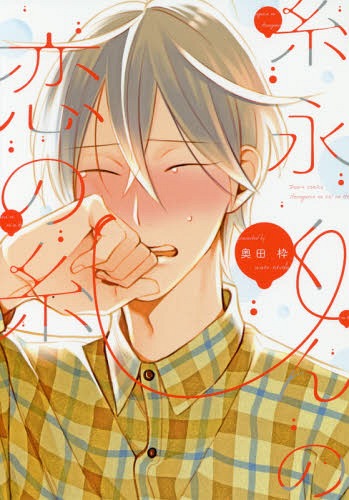 Mangaka: Waku Okuda
Genre: Yaoi, Drama, Smut
Volumes: 2
Published Date: September 2017 - December 2019
Itonaga had unusual small eyes, which led to him being bullied back in middle school. With that traumatic experience shaping him into who he becomes as an adult, Itonaga enters college wanting to start fresh… Only to meet his ex-bully, Sanada, on his very first day. All the past memories come back to haunt Itonaga, but it seems that Sanada is not who he used to be. Will there be a happy ending at the end of the road?
Sanada doesn't make it easy for us to trust him. After all, he hurt our precious Itonaga! But as the story goes by, we can see that he's trying hard to redeem himself. Of course, it'll take time for Itonaga to start trusting him, and we're not complaining. That way, we get to see how their relationship develops from strangers to something completely different. Itonaga-kun no Koi no Ito is an incredibly sweet story with one of the softest ukes you'll ever see.
---
Final Thoughts
Time to take a deep breath and have a nice glass of cold water, because that was a hot ride! The best thing about Yaoi manga is that there's plenty of it to go around, ready to please any type of reader. Finding the perfect story might not be as difficult as you think, it's all a matter of giving all these stories a try!
---