We're now well into 2021, so it's time for our final monthly hentai list. A hentai anime adaptation of a popular one-shot doujinshi? A new animation studio for a new visual flavor? Maybe a unique hentai anime title to break up the monotony of the usual rape and blackmail? We'll ponder on that eventually, but for now, it's time for the final list of 2020—here is Honey's Anime Top 5 Hentai of December 2020!
5. Hajimete no Orusuban — Episode 1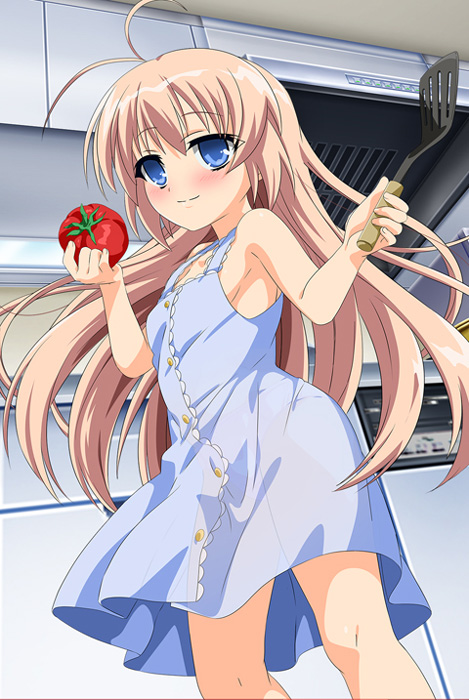 Episodes: 1+
Aired: December 2020 - Ongoing
Our nameless hero is staying with lovely twins throughout the summer, and with no other adult supervision, he takes this chance to show these girls what sex and pleasure are. Episode 1 of Hajimete no Orusuban focuses on Shiori, a shy and timid girl who loves to cook, and our hero is eager to unzip his pants and make a woman out of her.
Depending on how you look at it, Hajimete no Orusuban is either a sick fuck simulator or just your typical hentai anime where the guy easily manipulates a loli to do his bidding. The overall quality is all that great, in all honesty—although the animators forgot the eye color of each twin is different... The sex scenes are well-animated, and you can easily tell where the budget of the hentai went. Lolis! What more could you ask for?
4. Eternity: Shin'ya no Nurekoi Channel — Episode 10

Episodes: 12
Aired: October 2020 - December 2020
Eternity: Shin'ya no Nurekoi Channel is a collection of 12 short stories centering around adult women romance. Episode 10 tells the story of Morishita Mina, a 24-year-old woman who is insecure about her height and "obesity" (with a lot of quotation marks…) since childhood, but that doesn't stop her from working hard and being an ideal woman. On one fateful night, Mina bumps into Director Tachibana, a tall and handsome man at her workplace, and since the encounter, Tachibana always shows up to help out Mina so she has developed a crush on him. Little does Mina know that Tachibana has long been interested in her, and things kick off when Tachibana invites Mina to his apartment.
We didn't really cover the previous episodes of this Souryo-Waku show because in terms of the quality of the sex scenes, Eternity is pretty generic and there were other better hentai anime to check out. With that said, Eternity is a romance series that goes perfectly well with the Japanese Christmas season, and there's nothing wrong with watching an inoffensive and character-focused hentai anime. Please do watch the rest of the episodes because if it's romance with sex scenes you're looking for, then Eternity: Shin'ya no Nurekoi Channel is the one for you.
---
3. Isekai Harem Monogatari — Episode 4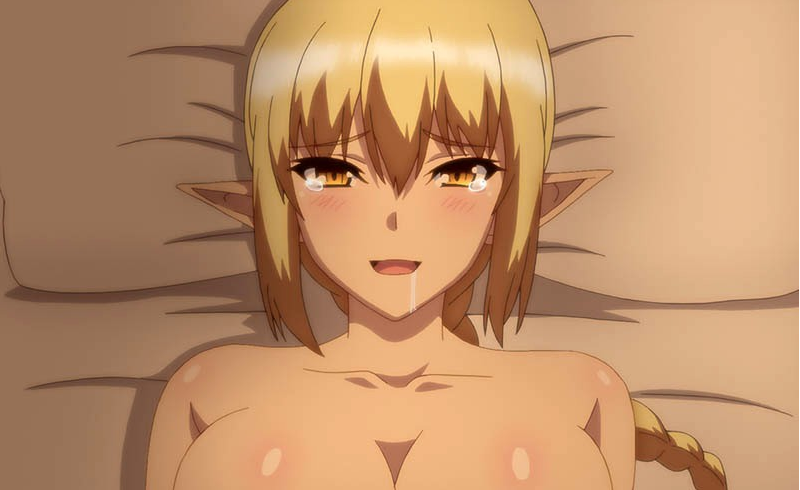 Episodes: 4+
Aired: July 2020 - Ongoing
Ever since Naoki got teleported to a fantasy world, he spends a lot of his time fucking his 3 female companions because his semen has magical properties that boost the attack power of whoever gets creampied. Supposedly, Naoki is destined to beat the demon lord, but the majority of Naoki's time in this fantasy world is just him pumping Filia, Tianne and Ruze with his cum. And with the 4th addition to his harem, Mila, Naoki's role as the hero is busier than ever!
Saving the world doesn't seem to be this hentai anime's priority. Episode 4 is just the group doing the same thing they have been doing since episode 1: fucking like extremely horny rabbits while not too concerned there's an evil demon lord out there trying to destroy the world. Still, Naoki and his harem are at least trying to reach the demon world and get it over with, and the orgies are still great to watch. If there's an award for best marathon fucker, Naoki wins it easily.
---
2. Succubus Stayed Life The Animation — Episode 2

Episodes: 2+
Aired: August 2020 - Ongoing
Haruyuki wakes up at the sound of the doorbell. At his doorstep, Haruyuki is greeted by Kanna Akizono, a senior of his school. Something feels off about Kanna because Haruyuki gets a boner and starts to heat up. Could it be that Kanna is another succubus, entrancing Haruyuki with her womanly scent? Or is Haruyuki just one horny guy and quickly pops a boner at the sight of big tits hiding behind Kanna's uniform?
Succubus Stayed Life 2 has a dip in quality, with repeating camera angles so the sex scenes feel longer, but overall, the lengthy sex scenes will get you fapping until your dick starts squirting blood—actually, do try not to overdo it, lads. It quickly jumps to the orgy with the equally busty succubus Kanna, and Yomisawa Tsukino, the childhood friend, joins in to have a taste at our constantly-exhausted Haruyuki. Fortunately for us, and unfortunately for Haruyuki, the girls will continue wringing him dry throughout the rest of the episode, and hopefully, in more episodes to come. We still think studio Seven isn't the right studio for this one, but their knack at animating exaggerated and rough sex is one of the best, so it's not entirely a bad thing at the end of the day.
---
1. Saimin Seishidou — Episodes 3 and 4

Episodes: 4
Aired: February 2019 - December 2020
Saimin Seishidou by Oka Aiue (original creator and character designer) has several side chapters, and from the looks of it, the series will continue on well into the future. The hentai anime adaptation of Saimin Seishidou didn't cover every chapter, so for now at least, officially ends in episode 4. Will we see more? Hopefully! Though as it currently stands, Saimin Seishidou is one of the best hentai titles you can experience in audio and in visual, and the series ends on a high note with Hajime going for his biggest target, the president of the Kendo Club and 3rd year, the ideal Yamato Nadeshiko, Sakura Miyajima. Hajime also branches outside the school—his hypnosis reached nationwide, apparently—and fucks Sakura's mother, Tsubaki. Our hero and sex counselor Hajime is going places!
As always, studio T-Rex was the right choice because the art style and the kind of sex scenes found Saimin Seishidou matches the style of the studio: big tits, wide ass, rough sex, and now MILF. And coupled with that of studio T-Rex's high-quality animation, it's hard to find any real faults in Saimin Seishidou… well, other than the hentai anime didn't cover every chapter of the source material. Furthermore, Saimin Seishidou is our #1 simply because the last two episodes came out in December, so that's double the fun!
---
Final Thoughts
There were a lot of great titles and new episodes of past greats to have come out in 2020, and while it may not be an amazing year for hentai anime, there were still a ton of great shows that cater to everyone at any level, be it vanilla purists or hardcore enthusiasts. Now that 2020 is long gone, the next logical step for Honey's Anime is to compile all of the titles we've listed from our monthly Top 5s, and then select which title that came out last year are the cream of the crop, the magnum opuses, the pièce de résistance. The Top 10 Hentai Anime of 2020 is up next!
For now, please let us know what you think of the titles we've listed as the best of the best of December 2020. Did you enjoy these titles? We also considered Kanojo ga Yatsu ni Dakareta Hi, Shihai no Kyoudan, and even Queen Bee's adaptation of Ano Ko no Kawari ni Suki na Dake?, but we only had 5 spots after all...
As always, the comments section is just down below, so feel free to share your thoughts with us!
---