We're now officially halfway through 2020, and after peeking through the partial, non-final list of upcoming hentai for the rest of the year, there are a lot of great things to look forward to.
July 2020 is kicking things off with a couple of new hentai anime series and a surprise we totally didn't expect—if you ignore that part about us checking the hentai anime catalog, that is. Are you ready to dive in balls deep? We sure are! This is Honey's Anime Top 5 Hentai of July 2020!
5. Soukou Seiki Ysphere: Ingyaku no Sennou Kaizou — Episode 1

Episodes: 1+
Aired: July 2020 - Ongoing
Mad doctor Void is wreaking havoc across the city, and everyone is defenseless against his army of super soldiers. But out of nowhere, two female figures appeared, made quick work of the doctor's henchmen, and in typical sentai fashion, the two warriors introduced themselves to the world—Ysflare and Ysaqua, the Radiance Clad Celestial Princesses! Servants of justice, protectors of peace, and everyone's cum dumpsters, these righteous warriors of… wait, what? As it turns out, the Celestial Princesses were brainwashed by Dr. Void and instead of serving justice, Ysflare and Ysaqua are now serving men's dicks!
From the legendary hentai anime director Murakami Teruaki, Soukou Seiki Ysphere: Ingyaku no Sennou Kaizou is another high-tempo fuck-fest, with Murakami's signature wobbling camera and camera-going-out-of-focus directing style. Thankfully, the wobble and blur are noticeably reduced, so there are less nauseating moments and we can now actually see what the fuck is going on. As for the sex, there is a lot of gang rape involving the girls drinking gallons upon gallons of semen, torture scenes drugs and electricity... and we might see some futanari action in episode 2. Soukou Seiki Ysphere: Ingyaku no Sennou Kaizou isn't as hardcore as other works of Murakami (Night Shift Nurses: Kazama Mana or Taimanin Asagi, for example), but it's certainly not a hentai anime for the untrained eye. If you want high-octane sluts, though, then it's perfect for you!
---
4. Ane wa Yanmama Junyuu-chuu — Episode 2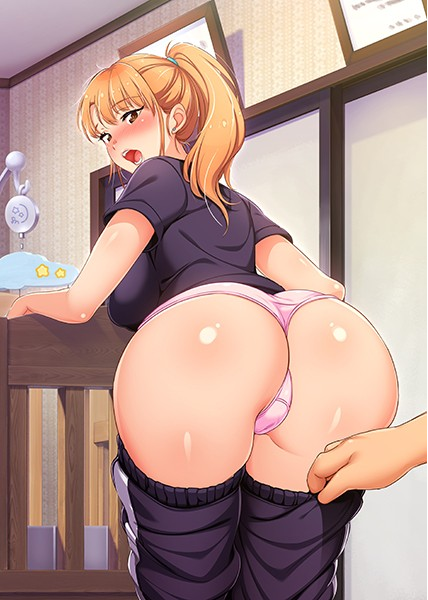 Episodes: 2
Aired: June 2020 - July 2020
Taku has won a free beach trip complete with lodging, so he invites Aika and the rest of the family over for a week-long vacation. Beach, swimsuits, and hotels, Taku is looking forward to spending some quality time with his stepsister Aika, and he must do so without gathering suspicions from Aika's children and husband. Will Taku show some restraint to fuck Aika this time around? Of course not—this motherfucker doubles down in screwing her, even if Aika's husband is literally a couple of feet away!
Ane wa Yanmama Junyuu-chuu is a fun hentai anime with MILF action, cheating, and a bit of femdom. Taku is your typical horny MC, but he manages to steal someone's wife because his libido and stamina are off the charts, so he deserves some praise for having the balls to pull off some crazy stunts and get away with it. Is Ane wa Yanmama Junyuu-chuu a serious contender for Hentai Anime of 2020? Naturally, because it has a fun story and lots of detailed sex scenes, backed up with detailed animations by studio T-Rex.
Oh, and here's a fun fact: sex while dick and pussy are submerged in water, especially in salty water, isn't as fun and exciting as you might think! Beach water carries all sorts of microscopic nasties, and even if the water is 100% clean, water will wash away the natural lubricant within the vaginal walls and will cause friction burn. Or so they say... do your own research before trying it!
---
3. Youkoso! Sukebe Elf no Mori e — Episode 3

Episodes: 3+
Aired: February 2018 - Ongoing
Youkoso! Sukebe Elf no Mori e came out in 2018, so here's a quick refresher: Yuuichi encounters a strange-looking loli on the streets, and the girl deems him as the messiah—the savior of the elven race. Then, she takes him to the magical world of Alfheim, where women elves live... but what does he do as the messiah? Help the elves with procreation, of course! You see, there are no male elves in Alfheim, so they need Yuuichi to make more elves. Basic math. In episode 3, he is still doing his job as a messiah, and it appears the dark elves are back for another round of baby-making!
Well, this is unexpected, but it's a welcome surprise because Sukebe Elf no Mori e was #2 in Honey's Top 10 Hentai Anime of 2018. This third episode still delivers high-quality art and animation, courtesy of studio T-Rex, and more of those pesky dark elves getting face-fucked and creampied. There's nothing else to say, really. If you want more elves, especially dark elves, then this is the right hentai anime for you.
---
2. Jitaku Keibiin 2 — Episode 3

Episodes: 3+
Aired: March 2020 - Ongoing
Hikimori Haibara, the self-proclaimed home security, is in trouble: his grandfather is passing his fortune and estate to Hikimori's cousin instead. Fearing that his cousin and her family will kick him out, Hikimori hatches a plan to stop the marriage from happening, and the only way to do that is blackmailing Reina. Armed with spy cameras all over the estate, Hikimori stalks the hallways and rooms for something that will put a stop to this passing of his grandfather's fortune and go back to the peaceful days of him... uh... doing anything else other than stalking.
Episode 3 tells a new scenario with Hikimori blackmailing his aunt, Reina's mother Shiho, and his approach is pretty much the same—he spies on Shiho to find something to use as blackmail. The story is very important in Jitaku Keibiin 2 because Hikimori tells the viewers about the background of every character involved, and he's very careful at making sure his blackmail has no loopholes. Shiho has spending problems and wasted a ton of money playing mobile games, so Hikimori uses this to force Shiho into submission. After that, it's all about Hikimori spending the entire week raping his aunt until she breaks—in theory, forcing her to cancel Reina's marriage. Overall, Jitaku Keibiin 2's third episode is a solid one, with good dialogue and great sex scenes involving a masked fat dude and a very lovely MILF.
---
1. Isekai Harem Monogatari — Episode 1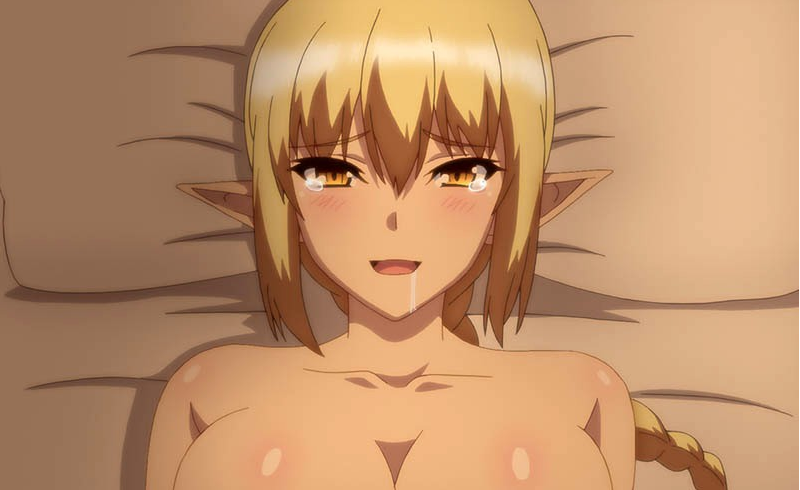 Episodes: 1+
Aired: July 2020 - Ongoing
Naoki is your average guy, who cares nothing more than to just jerk off to porn. Naoki faps 10 times a day on average, and no matter what the situation, once he starts fapping, then there's no stopping. One day, he is summoned to a fantasy world while his hand is still grabbing his dick. Apparently, he is the legendary hero that will save the world from the demon lord, and his semen is the key to victory!
Oh, boy... this one is very good! Non-stop foursome action with the hero and his party members! Unfortunately, there's nothing much to go in terms of character development and lore, but the idea of the hero's semen powering up to whoever takes it into their bodies is not new, yet it's still very amusing—the swordswoman, the priestess and the elf take turns in getting creampied by the hero all night long just for that ridiculous boost in power.
Is this another contender for Hentai Anime of 2020? It's too early to tell, obviously, and it also depends on how it's gonna top the foursome scene in this first episode. While we wait for the second part to come out, you can also check out 3Ping Lovers! Ippu Nisai no Sekai e Youkoso The Animation, because the plot is very similar.
---
Final Thoughts
There were two new hentai anime series that didn't make it to the Top 5, but consider these titles as runner ups—they're not bad, but they weren't up to part with the rest.
Natsu ga Owaru made The Animation is a blackmail anime featuring a girl falling victim to one of her teachers. The look and feel of Natsu ga Owaru made The Animation is similar to Nuresuke JK Amayadori Rape, so if you enjoyed that series, you'll definitely like Natsu ga Owaru made The Animation.
Kohaku-iro no Hunter The Animation, animated by studio Seven, is a hentai anime with a genuine story, complete with opening and ending themes. However, the contents may not be to your liking: the girl is a futanari, and there's one lengthy futa+male scene.
And that's about it! What do you think of our hentai anime list of 2020, and what do you think of the runners-up? Do they deserve a spot in the top 5, or are the titles we've listed indeed the best of July 2020? As always, we love to hear from you, dear readers, so please share your thoughts in the good ole comments section below!
---