Another month, another Top 5 hentai anime list to check out! May 2020 was great, with tons of MILF hentai titles, like Hajimete no Hitozuma and Sekufure Osananajimi: Shojo to Doutei wa Hazukashii tte Minna ga Iu kara The Animation or Kyonyuu Princess Saimin. We didn't cover the second episode of the latter because it was pretty meh compared to the first, but it still offers some top tier MILF action along with mind control.
June 2020's list of hentai anime is also good, but are they worth a look? Well, keep reading, you're about to find out! Go grab yourself a very cold one and keep your doors closed, because we're going to jump right in, very hard, and very fast!
5. Sotsugyou ** Densha — Episode 2

Episodes: 2
Aired: April 2020 - June 2020
Bunta Kusaide is an everyman who goes to work by train every day of his existence. One day, he comes across a beautiful high school teacher who reminds him of his teacher back in high school, and it doesn't help both share the same surname. Short, plump, and sporting a babyface, Kanoko Nakajima is Kusaide's object of desire, as he dreams of fucking his teacher. Kusaide is devastated after hearing news that Kanoko will be moving out soon, so before she leaves, he wants to make some memories with Kanoko. As he presses his body towards Kanoko, he gets a boner and starts molesting her on the train.
First things first, don't let the art style fool you. It definitely can throw off a lot of people as another low-quality production, but this hentai anime is quite decent. In fact, it's been animated by studio Suzuki Mirano, the folks behind Ore ga Kanojo o *su Wake and the Jitaku Keibiin series. Sotsugyou ** Densha is on this list because we think Kusaide is an interesting character, and the sex scenes are great to watch. The only bad thing about it is that both episodes feel the same, and everything Kusaide did to Kanoko were just very vivid dreams, so no actual fucking occurred.
---
4. Onii-chan, Asa made Zutto Gyutte Shite! — Episode 2

Episodes: 2+
Aired: March 2020 - Ongoing
This second episode is the confirmation that Onii-chan, Asa made Zutto Gyutte Shite! doesn't bother with the story, so the only context you need is this: four sisters are in love with their big brother, and each episode is just one of the girls spending that first moment together... with sex, sex, and more sex.
If there's anything wrong with episode 2, it's how similar Kohaku and Sora are in terms of personality, other than Kohaku having a weak bladder. Asa made Zutto Gyutte Shite! is a slow-paced vanilla hentai anime that probably won't get you a satisfying boner if you're used to more hardcore stuff. Still, if you want vanilla hentai anime with an attractive art style, decent animation, and decent build-up leading up to sex, then this is a good watch.
---
3. Yarichin Kateikyoushi Netori Houkoku: Dosukebe Kyonyuu Oyakodon

Episodes: 2
Aired: May 2020 - June 2020
Kurisu Nozomu is summoned by his boss for a little request: go cheat on his wife to cure his erectile dysfunction. Tatsunobu Hatsufuji wants Kurisu to fuck his wife Akari and record every sexual encounter, hoping the shock and stimulation of watching his wife getting fucked by another man will get his dick back up. Of course, Kurisu agrees, so the entire series is just him screwing Akari's brains out. Oh, and her daughter Shizuku joins in after finding out her mother is secretly fucking another man!
We didn't cover episode 1, so consider this entry an overall review of the series. As a whole, Yarichin Kateikyoushi Netori Houkoku: Dosukebe Kyonyuu Oyakodon is one faptastic short series, with back-to-back sex scenes featuring two very lovely ladies. NTR, 3p, MILF, lactation, pregnancy, and ahegao (orgasmic faces)... this hentai anime has everything you could possibly need. Asking a stranger to fuck your wife is not new in hentai anime, but the story here is so over-the-top bullshit, you kind of wonder if such kind of relationship between a couple, their daughter, and a stranger could exist in real life.
---
2. Ane wa Yanmama Junyuu-chuu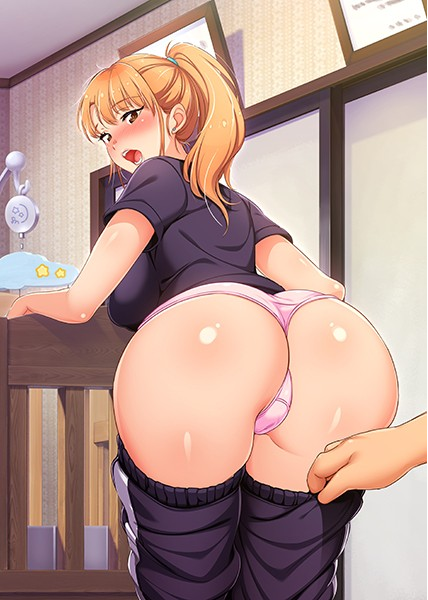 Episodes: 1+
Aired: June 2020 - Ongoing
Another MILF hentai anime and, for once, the woman is a MILF by definition! After giving birth to her second child, Aika moves into the family home. Takuya, now a grown man, can't stop looking at his voluptuous step-sister with sexual intent, and Aika doesn't mind being naked in front of her little brother.
The story starts off when Aika jokingly dares Takuya to suck her breasts; he accepts, she gets payback by sucking Takuya's dick, and from there, the situation spiraled out of control, with the two fucking non-stop around the house—even though Aika's children and husband are around. In Takuya's defense, it was his sister who started it all!
To be honest with you, it sucks they're not blood-related—we're as frustrated as you are—but if you're looking for non-vanilla incest, you're better off with this one instead of Onii-chan, Asa made Zutto Gyutte Shite! Studio T-Rex is still great at making high-quality sex scenes, and thankfully, Ane wa Yanmama Junyuu-chuu doesn't look similar to other T-Rex productions, so the experience doesn't feel repetitive. So far, it's one of the best-looking hentai this year, so you definitely won't be disappointed. But hey, if it's actual incest you want…
---
1. Kutsujoku 2 The Animation

Episodes: 1+
Aired: June 2020 - Ongoing
Souma is just your average hentai teacher—very long bangs, no visible eyes—who got pepper-sprayed by one of his students, Rikka. Another day, he meets Sayuki... and he's getting visions he has fucked her before?! Eventually, he finally remembers everything and regains his Human Body Manipulation, a power that lets him control the bodies of his victims. It's revenge time!
Episode 1 doesn't provide much fucking, with only one real sex scene near the end of the episode. However, Kutsujoku 2 The Animation offers some nice power fantasy, with Souma controlling his victims' bodies to humiliate them against their will; he just sits there, and the girls do all of the work! For what it's worth, it's never revealed how Souma got his body-controlling power... who cares, anyway?!
The art style and animation are exceptionally good, and the girls are very hot, two things that elevate the quality of the only sex scene in the episode. Kutsujoku 2 The Animation is going to be a two-episode series, so we'd like to see some orgy action or, at least, more sex scenes. Also, we want to see how our poor and innocent hero gets revenge on that posh bitch who pepper-sprayed him. Come to think of it, it's Rikka's fault she unwittingly awakened Souma's powers. Karma's a bitch, bitch!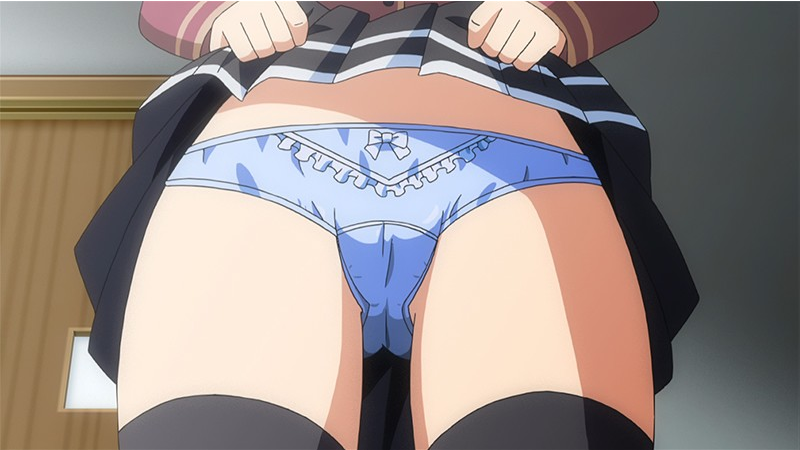 ---
Final Thoughts
June 2020 was more than a decent month for hentai anime, full of incest and MILF action to keep everyone busy. Regardless, we'd say June 2020 is currently the overall weakest month of 2020, with only 8 releases... 2 of which are brand new. It's not the end of the world, though, and July 2020 has a ton of interesting shows we definitely want to talk about, so please stay tuned for that!
So, what do you think of our list for June, folks? As always, we love to hear from you, so leave your thoughts in the comments section down below!
---