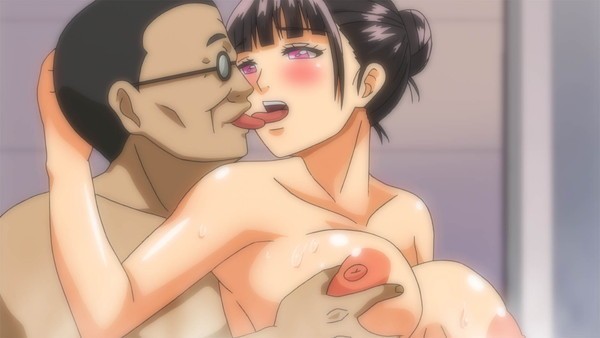 Oh hey, everyone! It's that time once more for our monthly Top 5 hentai list! Last month has been a drought, so we didn't have that many hentai titles to check out. Regardless, September has a few fun titles, with two brand new otome hentai anime adaptations, and a director's cut of a popular monster hentai anime. But will these titles make it into the list? Sit back and strap yourself in, boys. This is Honey's Anime Top 5 Hentai Anime of September 2020!
5. Shihai no Kyoudan — Episode 2

Episodes: 2+
Aired: May 2020 - Ongoing
Fujiyanagi Academy, a relatively new school, has already built up a reputation of producing the finest students, and its growth will push them to become the best college preparatory school in Japan. However, a scandal involving the academy's student council president is jeopardizing the school's credibility, so the school is forced to put the blame on Yoshiyuki Sakashita, a regular student of the academy. Suspended from school, humiliated by his peers, and now single since his girlfriend left him, Yoshiyuki is out for revenge. In episode 1, he blackmails his teacher Kotomi for getting him suspended from school and turns her into his personal slave. In episode 2, Yoshiyuki turns his sight on Miria, a busty homeroom teacher who hates his guts.
PoRO, regardless you like the studio or not, do make good hentai stories, and our main beef with the animation studio is their lack of enthusiasm and pacing during the sex scenes. Is the pacing during sex scenes in Shihai no Kyoudan an improvement compared to previous PoRO hentai anime shows? We'd certainly say so, and we enjoyed what we've seen so far. Colorful, attractive characters, with vanilla flavor, Shihai no Kyoudan is worth checking out, especially if you have a fetish for student-teacher action.
4. Isekai Harem Monogatari — Episode 2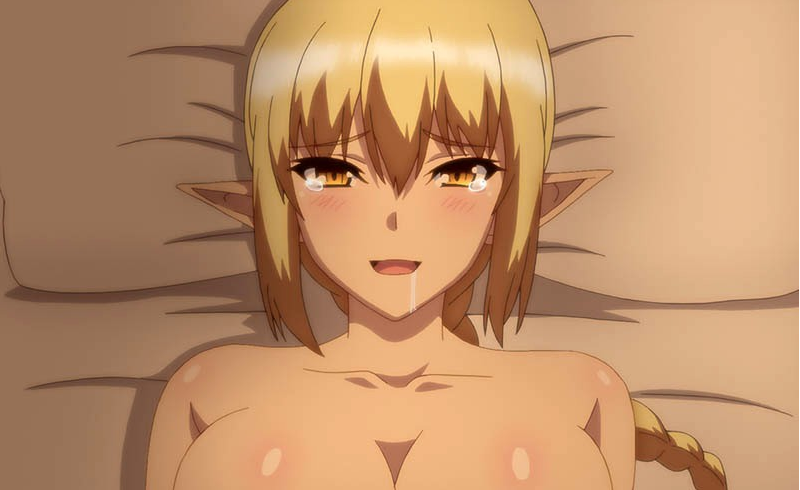 Episodes: 2+
Aired: July 2020 - Ongoing
Naoki the hero from another world, Filia the swordswoman, Tianne the priestess, and Ruze the elf are on a quest to defeat the demon lord, but they're all too busy with their constant orgies. To be fair, episode 2 mixes things up a bit with some brief character development, though by not much. While they're waiting for their departure to the capital in two days, Naoki and the gang are spending their time around town: we have Naoki and Tianne visiting the local bookstore, then Naoki checking out Ruze in the forests while hunting for monsters, and Naoki watching Filia sharpening her sword. Of course, each moment ends with a sex scene because the girls couldn't stop wanting the hero's legendary semen.
Foursomes are usually at the end of the series as a mouth-watering finale showpiece, but as of episode 2, we've got 3 foursome scenes, and that killed off the appeal. We think Isekai Harem Monogatari ejaculated prematurely, and if this trend continues in episodes 3 and 4, with constant foursomes with the same girls, then we might end up with a repetitive hentai anime. We're still optimistic the next episodes will feature Naoki fucking a new girl, or the girls get raped by monsters, or anything to spice things up. So for now, Isekai Harem Monogatari episode 2 is still a well-done episode, sex-wise.
---
3. Natsu ga Owaru made The Animation — Episode 2

Episodes: 2
Aired: July 2020 - September 2020
Videos of student Yui Tachibana having sex with the school's baseball captain have been found, and only the school student counselor has the copies. If these videos get leaked to the public, it will ruin the lives of both parties involved, an aspiring baseball player and a beautiful, innocent girl. In exchange for the secrecy of the videos, Yui must comply with the student counselor's sexual favors.
Natsu ga Owaru features your typical ugly bastard blackmailing a dim-witted girl for sex, and while we've seen this trope a trillion times, blackmail and rape coupled with decent animation are still fun to watch if looking for a power trip. There's anal, an enema scene, titty fuck, and the good old missionary position, so this hentai anime at least had the decency to add some variety. Is Natsu ga Owaru one of the best hentai anime to have come out in 2020? No, it's not. But the sex scenes are good enough to keep you and your peepee happy. Oh yeah, that last scene with Yui and the teacher on the baseball field raised a few eyebrows at how random it is. Yeah, we know baseball is Yui and her (former) boyfriend Kou's dream, but the anime could've done it better.
---
2. Uwaki to Honki The Animation

Episodes: 1
Aired: September 2020
Keita Sasahara is enjoying his college life with his new girlfriend, but his time with Riko is cut short, exactly two months after Keita saw her dating another man. At a drinking party, Mika, a friend of Keita, consoles the heartbroken man on the brink of crying. After a few drinks, she finds out the man whom Riko is dating is her boyfriend, and she too gets cheated on. In the heat of the moment, the two heartbroken adults seek each other's affection, and that's probably for the better.
Let's get this out of the way: Uwaki to Honki The Animation is a low budget title with cover art that doesn't match the hentai anime art style. The characters' body proportions are awkward, there are weird scene transitions, and some animations look like the animators were just moving the frame left and right to simulate motion. However, despite all of that, Uwaki to Honki is a good hentai anime with a story that gives sex a reason to exist and a wonderful albeit short love story. While certain animations are of low quality, the overall sex experience is enjoyable enough, with some good-looking scenes and camera angles.
For what it's worth, Uwaki to Honki The Animation is okay if you're looking for a decent inoffensive love story. If the art and animation bother you that much, then the original doujinshi by Urasuji Samurai is worth a buy. See? We don't judge a book by its cover… sometimes!
---
1. Ookami-san wa Taberaretai — Episodes 1 and 3

Episodes: 3
Aired: September 2020
Hinako Ookami loves to be alone, and her classmates make fun of her for being a loner. But Hinako's PE teacher sees her as an attractive girl and doesn't make fun of her. It was love at first sight, and Hinako wants to express her feelings to her teacher no matter what.
Of all the otome hentai we've seen and reviewed, Ookami-san wa Taberaretai is perhaps the best one so far. Beautiful art and animation, likable main characters and great-looking sex scenes. Hinako is one of the most beautiful hentai anime protagonists, with an adorable aggressive side. The only thing bad about Ookami-san is it's just three 6-minute episodes with little character development and just one sex scene. We would've loved to see more interaction between student and teacher, like Hinako pushing Tatsumi in a corner to do some kinky things. If you're looking for a short and cute vanilla experience, Ookami-san wa Taberaretai is highly recommended.
---
Final Thoughts
Yeah, we know what you're thinking: why Shikaku no Shaga episode 3 director's cut is not at the top? Well, the director's cut version is just episode 3 with additional scenes, and we already featured it. It's still a great episode with a guy fucking a giant clam, but we'll put Shikaku no Shaga episode 3 director's cut as an honorable mention.
And there you have it, folks! What do you think of our picks for September? Please share your thoughts in the comments section below. We love reading your thoughts!
---