También puedes leer este artículo en:Español
Gather round my fellow Yaoi/ BL lovers! It is time to finally list out the top 5 Yaoi characters from Summer 2015. What genre attracts audience deeper into their own imagination? Yaoi, of course! The survival of the hot summer can only be attributed to the existence of even hotter boys.
While these animated boys are still a rarity, let's make the best of what's given and enjoy the boys in their full glory. From full fledge BL to hinted BL, we'll love them all equally.
Let's get down to it and check out our top 5!
5. Germany (Ludwig) from Hetalia: The World Twinkle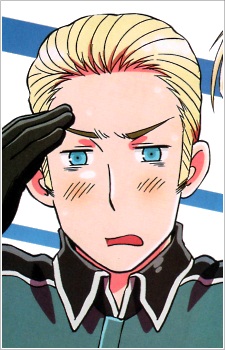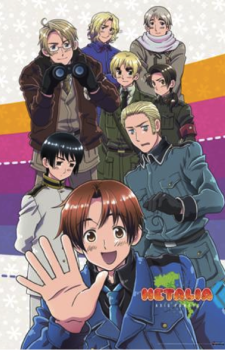 Episodes: 15 + 3 OVAs
Aired: July 2015 - October 2015
Sixth season of this popular running anime featuring nations as its characters, Hetalia: The World Twinkle brings back our favourite characters and features them in a wildly random selections of manga adaptations. Germany being one of our recurring stars hits number 5 in this list.
With his tall and commanding stature, who would dream of him to be an ultimate seme. Also, men in uniform surrounding each other is just too much to handle.
Although in this season, the BL blood runs low, the deep connection between Germany and Italy peeks through. If you're looking, Episode 6 will give you a sliver of Germany's soft spot for the other boy.
---
4. Kamijou Hiroki from Junjou Romantica Season 3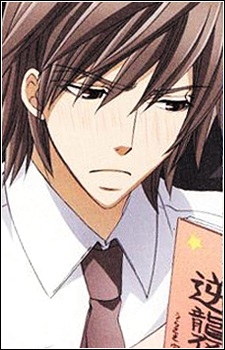 Episodes: 12
Aired: July 2015 - September 2015
Moving on to an Uke as our top 4, we have Kamijou Hiroki from Junjou Romantica's Egoist arc. In this season, Kamijou's story comes in pretty late (episode 10), but it's definitely one to remember. As fans know, Kamijou's tsundere tendencies tends to overshadow his sweet side. However, here Kamijou opens up more to Nowaki and proves that he is one delectable Uke inside.
The reason why he makes top 4 is quite simple. Kamijou's nagging demeanour gave way to his desire to celebrate Nowaki's birthday and that makes him a pure-hearted romantic. It is also hard to deny that the way he blushes around Nowaki makes him so vulnerable. Sadly, the Egoist couple only gets to appear shortly in this season.
---
3. Italy (Feliciano Vargas) from Hetalia: The World Twinkle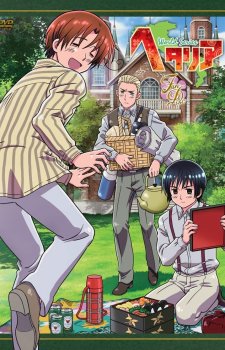 Episodes: 15 + 3 OVAs
Aired: July 2015 - October 2015
Starring in the same anime as Germany, we have Italy, the bubbly and feminine-voiced character. In this season, Italy appears randomly throughout the anime. From being a kitty and to his original pure self, Italy litters the story with his humour and cluelessness.
Strange to say, his dimwittedness makes him an adorable fan favourite and a perfect Uke in any Yaoi storyline. Also, Italy's incessant cries for help to Germany gives audience a good exercise of their imagination. So, if you're down for some pretty boy in uniforms, Italy is one to keep an eye out for.
---
2. Tooru Yukimura from Aoharu x Kikanjuu

Episodes: 12
Aired: July 2015 - September 2015
Finally, a star from a new anime! Tooru is one of the main characters from Aoharu x Kikanjuu. The anime mostly features a gender-bender/comedy/harem storyline. But what makes it borderline Yaoi is the existence of our gorgeous dark-hard Tooru.
As if being a total badass in their survival game isn't enough, Tooru is also an erotic manga artist.
His languid voice and bespectacled face gives him a cool persona. He displays a soft spot for his best friend, Matsuoka Masamune, and the way he calls him "Mattsun" is good enough to set him on the top 2 of this list. Oh, did I fail to mention that his erotic mangas are SM infused? While he is sweet to Matsuoka, he shows a standoffish and devilish attitude to others.
His flexibility in being a Seme and a Uke is definitely something fans can't complain about.
---
1. Usami Akihiko from Junjou Romantica Season 3

Episodes: 12
Aired: July 2015 - September 2015
With job hunting and Misaki's new friendship with Ijuin Kyo, the manga artist of The☆Kan, Usami faces new contenders for his beloved's attention in the third season of Romantica series. Although their relationship have blossomed significantly, in this season Usami's jealousy and possessiveness maintains true to character.
Usami tops the list for being the ultimate Seme this Summer 2015. His childish behaviour (the incapability to not have his bears beside him) versus his cold and territorial instinct towards Misaki gives him depth as a character. The fact that he is always dressed so darn well doesn't hurt either.
---
So, there you have it, the top 5 Summer 2015 Yaoi characters in anime. Although the selections may be limited, I hope that these characters will fill the void in your BL loving hearts. As frustrating as it can be, us fans just have to make do with what we've got.
Please comment down below your favourite Yaoi/BL boys of the summer 2015 and who you are looking forward to seeing more of!