The fujoshi experience is riddled with fantastic and debatably implausible scenarios that keep us hooked. While we understand homosexuality absolutely exists (and many of us enjoy a cute scene of two real men holding hands), we understand yaoi and BL are a much-romanticized look at homosexual male relationships. Yaoi does more than provide an outlet for voyeurism, it allows female readers to involve themselves in the story as an escape from a much less fulfilling sex life.
One might ask what the purpose is of making overly-effeminate male characters in a man-on-man story. It may seem counter-productive to gravitate to yaoi instead of a nice hentai, but this hyper-femininity allows for a different consciousness or expression of sexual enjoyment that helps fujoshi separate from the worries of real-life sexual relations as a woman.
What Hyper-femininity Looks Like

While BL is always evolving to meet the eager female audience (as opposed to bara, which is stories about gay men by and for other gay men), hyper-femininity has been prevalent through the years. With more fluid gender roles (like we see in stories like Love Stage) the uke character is still seen as more girly though it's not as striking as it was in the earlier years. Often, the seme is the super manly-man that instigates a physical relationship, though the hyper-feminine partner may be the instigator of the emotional relationship.
Often the hyper-feminine one will have long hair and look younger, often with an hourglass figure or at least a very slender build, and little in the way muscular definition. This is almost always commented on as well by the more masculine partners and they are sometimes mistaken for girls. Hyper-femininity affects more than just the physical appearance, usually going hand in hand with a timid, submissive personality. Sometimes the beautiful partner will be angry and embarrassed at their perceived femininity and try to fight against it, usually to some fruitless or hilarious end. Often, the hyper-feminine one will have traditionally feminine skills such as cooking or empathy. Let's take a look as to why this trope lends to female-viewer-insertion along with some examples!
---
A change in dynamic (but not really)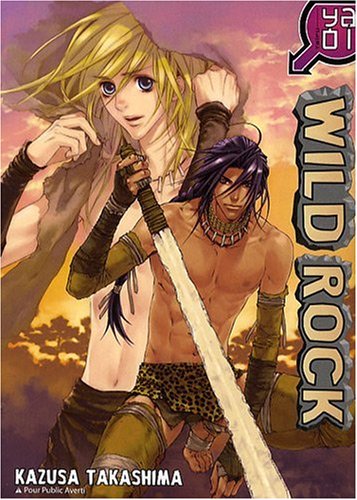 Often times, sex between a man and a woman is viewed as a woman 'giving herself' to a boyfriend, husband, or otherwise wanting male partner. It's to fulfill another's desire, as if women don't experience sexual arousal without someone wanting them. With society's strong narrative of 'you can only have sex once you're committed and in love', many women experience shame or confusion with strong, sexual urges. There's also a notion of 'losing one's innocence'. Two men overcoming not only sexual barriers but their own inner thoughts on what their homosexual desires reveal about their true selves mimics how girls can feel when beginning on such a journey with a male partner. As women are supposed to be more subservient, especially in Japanese society, a submissive woman allowing a man to have sex with her may feel more out of duty/pressure to viewers than seeing another man wrestle with himself and ultimately give in. In these situations, the hyper-feminine character's sexual acts are not perceived as a loss of innocence, but as a momentary admission of love and desire.
The characters in Wild Rock have a clear masculine and feminine character, with Yuuen even dressing as a woman for half the manga. He wonders if he, as a man, has any right to have such feelings for another man. When the two of them do have sex it's a happy bonding time and there's no worry of what the others in their tribe will think about their decision. Okane ga Nai even shows a feminine uke that actually initiates sex and blatantly admits to enjoying it when he's drunk, but the next day, his seme Kanou realizes it's a chance occurrence and doesn't change his fundamental shyness or worries. While these characters submit to their partners, there's not a huge change like in many straight hentai where often the female suddenly loves sex and has a huge change in attitude.
---
A Different Body Allows for 'Safe' Fantasies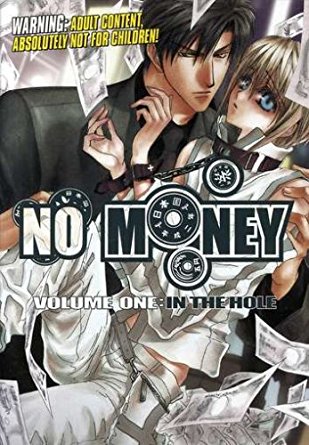 While not dinner-time conversation, many women enjoy the occasional fantasy of an incredibly sexy stranger forcing themselves on her, forcing her to feel good despite everything. Some women, in a less dramatic fashion, wish their significant other wouldn't ask or wait for her to make the move and instead wish he would take the initiative. While these thoughts -in theory- can be incredibly arousing, usually in practice, they are anything but. In these scenarios, the man knows exactly how to make his woman feel good without any words, which is just not humanly possible. Trying to overcome the embarrassment of open communication can be too much for some, and for others, these types of situations in real life can be traumatic. By substituting in a feminine male character in these more forceful acts, there is a removal of the woman's body, which alleviates fears that might keep her from enjoying heterosexual anime depicting the same thing. There isn't a risk of pregnancy or a painful reminder of past trauma, instead, there is just another male body receiving these theoretically erotic acts. It's also easier to believe in perfect sex without communication because both characters are males and thus understand how things feel for each other. The romanticized notion of two men having sex implies, even if the feminine uke does not want it, that he can't help but experience immense pleasure due to the nature of his sexual body.
BDSM or master/slave relationships are another common theme in yaoi, but one such anime that also includes a hyper-feminine character is Okane ga Nai or No Money. The hyper-feminine character, Ayase, is bought at a slave auction by the aggressive loan-shark Kanou. Kanou initially does this simply to get Ayase out of danger because he's in love with him, but their relationship becomes dark when Ayase cannot remember Kanou. The audience knows Kanou is desperately in love with Ayase and would only force himself on the younger man knowing he enjoys it physically, but Ayase is not granted this perspective. Technically, the more pressing dangers of being forced against one's will are not present, such as impregnation (as a guy, he doesn't need to worry about that), pain (as Kanou is gentle though forceful), being used for one's selfish desires (Kanou is being selfish but he's also acting on his feelings of love), and being abandoned to deal with the aftermath on his own (Kanou is always kind afterwards and reassures Ayase of his place in Kanou's heart).
---
The Hyper-Feminine One is the More Pleasured One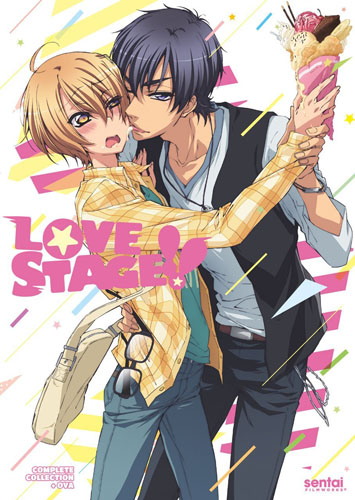 Interestingly, the more masculine partner tends to spend more time on trying to please his more feminine partner instead of forcing him to fellate him or just trying to stick his ding-dong in immediately. His forcing himself on his weaker partner is often due to an uncontrollable love or desire to please his partner rather than a selfish attitude that disregards the wants of his lover. It is the hyper-feminine one that usually receives oral sex before being done in the butt, and usually he orgasms both times. The barrier of a feminine but male body allows female viewers to imagine being honestly desired by someone whose goal is not to trick or please himself but is primarily thinking of his partner.
While not all ukes are hyper-feminine, they do tend to follow the pattern of being overwhelmed by their seme. Very often, the shy attitude of the more feminine male will keep them from initiating contact so they end up on the receiving end of everything. Much of the time they end up pleading with the masculine partner to stop or denying they enjoy it even while giving physiological signs of arousal. While Izumi from Love Stage toys with the idea of being a seme, he ends up accepting Ryouma and thoroughly enjoying himself!
---
Allows for Different View on Gender Roles

The hyper-feminine male character in yaoi not only has a very obvious sexual component but also provides a way for the female viewer to see a person who acts completely outside of gender-norms. Usually, the only comments on this non-conforming behavior are how it's cute or quirky, and makes them special. This is very different from how deviant behavior is often looked down upon or even punished in society. The hyper-feminine partner serves as a bridge between male and female for the admiring fujoshi. Crossdressing boys usually make their more manly partners feel all excited, though sometimes to their own disgust. But they can't deny the attraction! Sometimes cross-dressing is treated as a natural part of the character's wardrobe and no one even mentions it being different or strange.
Lily Hoshino often uses ukes that not only look very much like girls minus a flat chest, but also elaborate and beautiful feminine looks in her more fairy-tale works. In 'Alone in My King's Harem', almost every uke is indistinguishable from a female character with their long hair, big eyes, full lips, and long eyelashes. They often wear dresses, lady's kimono, or form-fitting, sexy attire. It's easy to tell which ones the semes are because they are always bigger with more angular features, and dressed in stereotypical men's attire. The hyper-feminine characters are the kind and gentle ones who try to go along with what their seme wants, and no one seems to wonder why these guys act in more stereotypically feminine ways or resemble females so strongly.
---
Final Thoughts
We all have different tastes when it comes to our men on other men. While some like to be reminded beyond any doubt they're peeping on two testosterone-filled men, others prefer a very masculine, mature guy with a smaller, feminine guy. We love both beauty and boys love! Hyper-femininity may be a clear indication of its intended audience, but it certainly serves a fulfilling and important purpose.