También puedes leer este artículo en:Español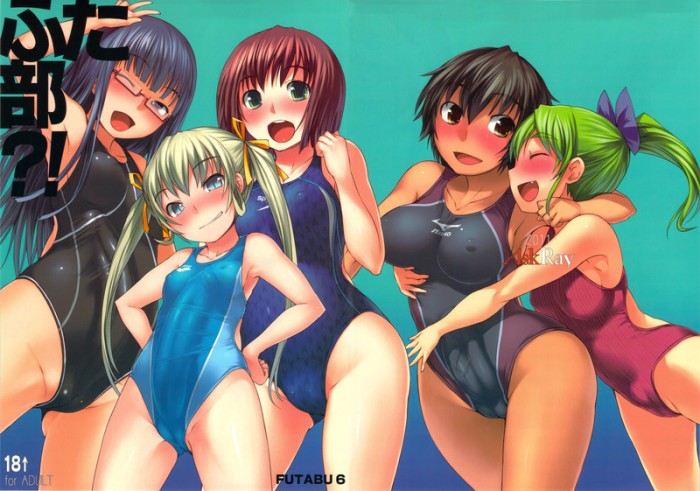 One thing that hentai will always have, that porn doesn't necessarily, is the chance to fulfil any kink, dark desire, or mood that you might be in when you're watching it. Porn has to have some limits since it uses real people – hentai has no limits, and you can find literally anything. No, really I promise, if you can think of it, it has probably been done in some form. So today we are going to look at one such kink that, while it might not be the most popular hentai searches, is certainly a unique and still fairly common one – futanari.
The word "futanari" in Japanese translates directly to "(to be of) two kinds," and is the word commonly used in the Japanese language for hermaphroditism, being both male and female. In the world of anime and manga, futanari refers to characters that have both male and female sexual characteristics, such as both breasts and a penis, usually at the same time. Sometimes, it is also used in anime to refer to a character that can switch between being male and female, thus having 100% of that sex's characteristics, depending on with "form" they are in. In the modern hentai world, futanari is most commonly used for characters that appear for all intents and purposes to be hentai girls – but surprise, they also have a penis
Don't worry, the Japanese language has since evolved to differentiate between these characters and real trans-women (who now use the word "new-half") and futanari as a unique kink in hentai going strong! So if you like boys and girls, new experiences, or something that is truly different from the norm, prepare to enter the exciting world of futanari.
Futanari Harem

As an anime fan, you are probably already familiar with the concept of a harem anime – one very lucky boy (or a small number of very lucky boys) with a large number of women. The idea of a harem anime is not lost in the futanari world either, with one or only a few men, and the rest of the cast being futanari girls. So while the main character may be biologically only male, meaning he has a flat chest and a male penis, at least some of the women around him are likely to have pretty faces, small waists, big oppai, and penises of their own. The normal role of the female character in the harem hentai thus is changed quite a bit due to that added dynamic, and that brings us to the idea of a futanari harem – one man, but many penises.
---
Daiakuji: The Xena Buster
Episodes: 6
Aired: Nov. 2003 – May 2005
Daiakuji: The Xena Buster is an older, but fantastic example of a futanari anime that follows the traditional harem idea with its own unique twist. In the story (yes, this hentai has a full-on plot!), Osaka has become a female-dominated city in every way, to the point that men are being enslaved and completely controlled by women. The main character, Akuji Yamamoto, has just finished his sentence in prison, and he is determined to flip the tables once more and bring the women of Osaka back down from their positions of power.
Daiakuji has most of the typical women you can find in any normal hentai like tsundere and loli, but clearly those cliché character types are not enough to get it in our article. What does make Daiakuji more unique is that, amongst the large population of powerful women in Osaka, some of them are futanari. While for all intents and purposes at first glance they appear to be typical hentai babes, when their pants come off there's more to them than meets the eye. Akuji thus finds himself face-to-face not only with more traditional women, but with the unexpected futanari as well! These futanari don't shy away from having sex with the various other female and other futa characters as well, giving Daiakuji's harem story a more interesting twist than the average anime.
---
Futa-on-Futa

Of course, there are also futanari anime that have a much stronger focus on the futanari themselves. In some cases, all or almost all of the sexy sequences of the anime will consist of only futanari characters together with one another. In these hentai, you can expect to see at least double the oppai and double the penis since all the characters involved are going to have the best of both parts of the anatomy. This sort of sex can be called futa-on-futa, meaning futanari getting down with other futanari. And if the best of both worlds is what you're really craving, this is definitely the sort of place to start.
---
Shinsei Futanari Idol: Dekatamakei!
Episodes: 2
Aired: Feb. 2016 – Ongoing
A newer and currently ongoing anime, Shinsei Futanari Idol: Dekatamakei! follows two futa girls Riko and Mizuho through their daily adventures. They are both school girls going through the usual daily motions of class, swimming, showers, and making friends. This is a hentai though, not a slice of life, so of course, expect these daily actions to be full of fanservice, and end up in quite a few sexy situations as well.
What sets Shinsei Futanari Idol: Dekatamakei! apart from other hentai, or even other yuri anime, is that Riko and Mizuho are futanari. Not only are they well-endowed with huge boobs, they are also well-endowed with huge penises. So when the two of them are together, you can expect a kind of hentai unlike anything else you might have seen before. Like we said before you get the best of both kinds with futanari anime, and we meant it the way that Shinsei Futanari Idol: Dekatamakei! presents it. With funny dialogues and situations, and plenty of hardcore shots, Shinsei Futanari Idol: Dekatamakei! is a wild and unique, futanari kind of ride.
---
Futanari Reverse Harem

We already talked about harem anime, but what about reverse harem? Typically, a reverse harem anime features one female lead character, and a host of male characters. However, when it comes to futanari, we are using the term a bit differently to mean still one (or only a few) entirely biological female character(s), and a lot of futanari. This particular kind of futanari hentai is great if you like oppai and you like penises but maybe you don't necessarily like men themselves – or you're still looking for some more traditional style sex scenes as well. Lucky for you, if those are your specific interests, then you don't have to look any further than "reverse harem" futanari!
---
Futabu! (Futa Club)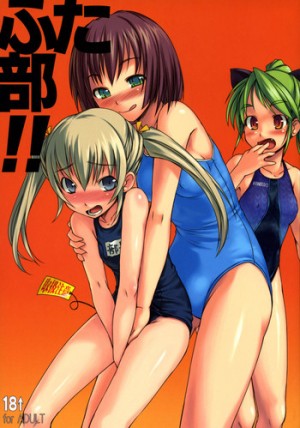 Episodes: 2
Aired: Feb. 2014 – May 2014
As an anime that is literally called "Futa Club," you can already imagine in what direction this plot line is going. Indeed, Futabu! is the story of Akane Niimura, an overly curious high school girl that decides to join the mysterious Futa Club. But before she can become a member, she has to pass an entrance examination – and did she sign up for more than she bargained for? Of course not! Akane is more than up to the challenge of dealing with the four futanari girls in the club, no matter how much unexpected girth they might have…
Because Akane is a simple biological female, it means that she has a woman's anatomy, including between the legs. That is what sets Futabu! apart as being a reverse harem futanari hentai. While it is indeed about multiple futanari and one main character again, this time that main character is a girl, so you can expect to see futa-style sex that is as traditional as futa-style sex can get. You can expect an endless supply of boob shots, and more typical penetrative sex – but still the pleasures of an entire female cast...and some some extra penises, to add something a bit special.
---
Final Thoughts
If you have ever had that secret (or not so secret) curiosity about futanari, we hope that this article has helped open your eyes up to it and helped you understand this part of the hentai world a bit better. While it might not be the most popular choice for many people, it's definitely something different and fun, and if you are looking for something out of the ordinary, it might be fun to try. Futanari does mean "both" and at the end of the day, that's what it is – characters and stories where the line between male and female is blurred, as is the typical idea of gender roles in sex. This gives futanari anime an edge that other kinds of porn struggle to have, and sets it apart from its other fellow hentai genres as well.
If you have any more questions about futanari, or if we missed talking about one that you think we should have remembered, please be sure to leave a comment! And of course, if you are wondering about any more ideas, concepts, or words that you would like to see a similar article explaining, please let us know because Honey's Anime is written for you, the reader.
For now, life is too short for only male or female, so why not try both?
---