You can also read this post in:English
Lo que necesitas saber:
¿Están listos para el ranking semanal de esta semana? Una vez le traemos los animes en DVD y Blu-ray que más se están vendiendo en Japón según Amazon.
La semana pasada, Granblue Fantasy se quedó en el trono de la cartelera, mientras que Love Live! Sunshine!! 2da temporada le estaba pisando los talones. También vimos debutar a la película de No Game No Life, y el regreso de I Choose You! Pokemon Movie, a Free!, y Space Battleship Yamato 2202!
¿Qué tanto han cambiado las cosas esta semana? ¡Veamos cuáles son los animes más populares en Japón esta semana!
---
GRANBLUE FANTASY The Animation 6
No Game, No Life the Movie: Zero
Love Live! Sunshine!! 2nd Season 1
Senki Zessho Symphogear AXZ 4
Pretty Guardian Sailor Moon The Movie 1993-1995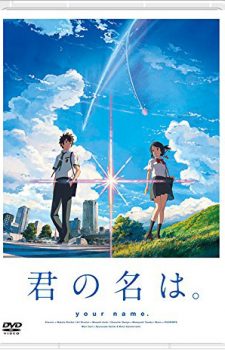 Konohana Kitan Vol.1 Haru
THE IDOLM@STER (The Idolmaster) SideM 1
Sword Art Online The Movie: Ordinal Scale
Mahouka Koukou no Rettousei The Movie: Hoshi wo Yobu Shoujo
Fuente: CD Japan
Holaaaaaaaa Konohana Kitan
Kimi no Na wa ya está saliendo...