You can also read this post in:English
Lo que necesitas saber:
¿Están listos para el ranking semanal de esta semana? Una vez le traemos los animes en DVD y Blu-ray que más se están vendiendo en Japón.
En la semana pasada vimos a Heaven's feel quedarse en el primer puesto, mientras que los invencibles Kimi no Na wa., Darling in the FRANXX y Love Live! Sunshine!! Cayeron. También vimos debutar a Dragon Ball Super Blu-ray box.
¿Qué tanto han cambiado las cosas esta semana? ¡Veamos cuáles son los animes más populares en Japón esta semana!
---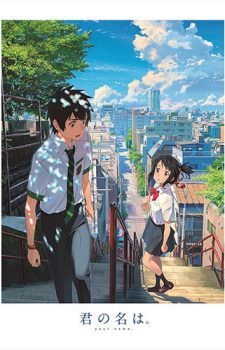 Fate/Stay Night: Heaven's Feel 1.Pressage Flower
GRANBLUE FANTASY The Animation 6
Macross Delta Movie: Gekijou no Walkure
Mobile Suit Gundam: The Origin 6 Rise of the Red Comet
Love Live! Sunshine!! 2nd Season 7
Pretty Guardian (Bishoujo Senshi) Sailor Moon S Blu-ray Collection 1
Yuki Yuna is a Hero: Hero Chapter
"Uma Bako" ("Uma Musume Pretty Derby" Trainer's Box) Dai 1 Corner
Fuente: CD Japan
¡Dragon Ball Super solo duró una semana en el ranking!
Jiji, al menos Macross Delta está subiendo, estas son buenas noticias para mí