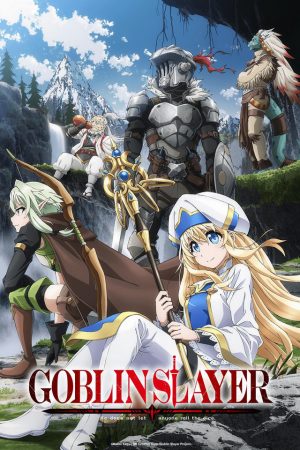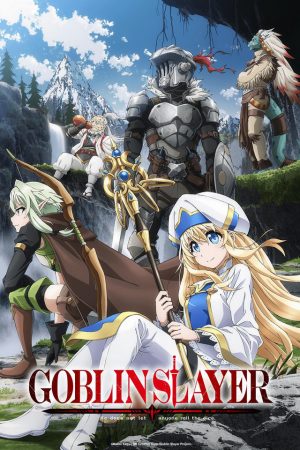 Goblin Slayer

Genre:
Adventure, Action, Dark Fantasy
---
Airing Date:
October 7 2018
---
Honey's Highlights
This sounds like a fantastic anime like Danmachi!
That and Hai to Gensou no Grimgar. Fantasy worlds, new adventures, and the fact that things could get very, very dark fast.
I have another two! Gantz and Akame ga Kill! It's not isekai, but it has a similar feel to it. Though I hope people have read the source light novels before watching or they are in for a real treat because this show gets real and dark.
Wait, what?!
Official Images / Key Visuals
Synopsis
"I'm not saving the world. I'm just killing goblins."
At a guild on the frontier, someone has accomplished a rare feat: They have become a Silver-ranked adventurer solely by hunting goblins.
Priestess, a newly minted adventurer, joined her first party only to meet with disaster. The man who saves her is called Goblin Slayer.
He uses whatever means necessary, sparing no expense or effort, to eliminate all goblins. Around him, he's father a priestess he vexes, an ever-affable lady guild worker, and his childhood friend, Farm Girl. In the midst of everything, an elven girl who's heard rumors about him appears with a request…
This is the story of a man who kills only goblins; a man who wishes to become an adventurer.
Three Episode Impression
Wow that was an intro. That first episode went from Shichisei no Subaru to wtf real fast. The story is about a knight who has climbed the ranks but has a single mission: kill all goblins. He lives in this fantasy world and well… kills goblins. The cleric from episode 1 ends up agreeing to travel with him and they head out on a mission together. Honestly the story is okay. The first three episodes are very polizring because episode one was so violent while two and three were plot plot plot. We just hope the anime isn't going to descend into generic fantasy soon. Here's to hoping as we keep watching this fantasy anime.
Characters & Voice Actors List
Goblin Slayer

Voice Actor: Yuuichirou Umehara
---
A strange adventurer who mainly operates out of a city on the frontier.
Priestess

Voice Actor: Yui Ogura
---
A young human girl who teams up with Goblin Slayer.
High Elf Archer

Voice Actor: Nao Touyama
---
A young elven girl who joins Goblin Slayer on his adventure.
Cow Girl

Voice Actor: Yuka Iguchi
---
A young girl who works on the farm where Goblin Slayer resides.
Guild Girl

Voice Actor: Maaya Uchida
---
A woman who works at the adventurer guild.
Dwarf Shaman

Voice Actor: Yuuichi Nakamura
---
A dwarven shaman who teams up with Goblin Slayer on his adventure.
Lizard Priest

Voice Actor: Tomokazu Sugita
---
A lizardman priest who joins Goblin Slayer on his adventure.
Witch

Voice Actor: Youko Hikasa
---
Episodes
12
Theme Songs

Opening Song: TBA by Mili
Ending Song: Gin no Kiseki by Soraru

Adaptation

Light Novel


Main Staff

Original Creator: Mob mentality Kagyu
Director: Takaharu Ozaki
Script: Hideyuki Kurata, Yousuke Kuroda
Series Composition: Hideyuki Kurata
Character Design: Takashi Nagayoshi
Original Illustrator: Noboru Kannatsuki
Music: Kenichiro Suehiro
(Credit Honey's Anime when you use our description.)
---