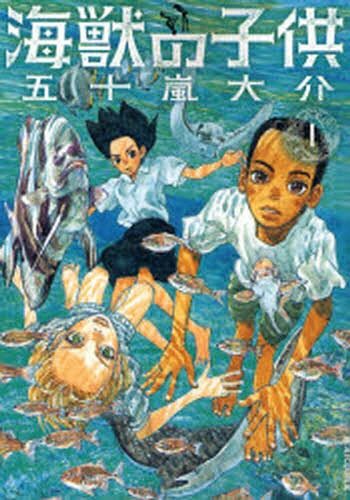 What You Need to Know:
Today, Kaijuu no Kodomo (Children of the Sea) has announced that popular Japanese singer Kenshi Yonezu is going to lend his voice to the movie for the theme song. His new song is titled "Umi no Yuurei" (Roughly: Spirits of the Sea). This is Kenshi's first time ever contributing a theme song to a movie.
Kaijuu no Kodomo is going to be directed by Daisuke Igarashi and STUDIO4℃ will be animating. It will debut on June 7th in Japan and is slated to make a N.A. debut sometime after in 2019.
The story follows a girl named Ruka who meets two boys at the aquarium where her father works, Umi and Sora. Just like them, Ruka has this strange feeling that pulls her to the sea. When fish start disappearing from the ocean, Ruka and the two boys set out to find out why.
---
I've been a fan since he did the Boku no Hero Academia theme song!
Now I'm pumped!
---