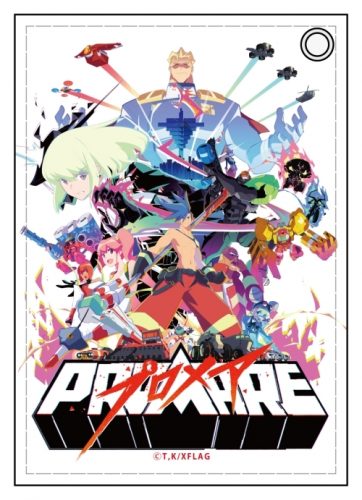 What You Need to Know:
GKIDS' PROMARE has earned an estimated $1,068,806 according to theater reports, following only its second weekend in theaters. The animated feature film is directed by Hiroyuki Imaishi (GURREN LAGANN, KILL la KILL) and is the debut feature-length film from the acclaimed Studio TRIGGER. PROMARE debuted as a special premiere event in U.S. cinemas nationwide on September 17 and 19 in partnership with Fathom Events, and opened in 30 screens nationwide on Friday, September 20. Fathom Events and GKIDS then screened the film in Canada on September 22 and 23 through Cineplex Events. The total box office for PROMARE now marks the second highest theatrical gross in GKIDS' history, behind 2018's MARY AND THE WITCH'S FLOWER, as well as the highest gross for an original anime title in 2019. The film continues to play in select theaters nationwide.
Source: Official Press Release
---
Wow! That's amazing news!
PROMARE really did well overseas! Anime isn't going away anytime soon!