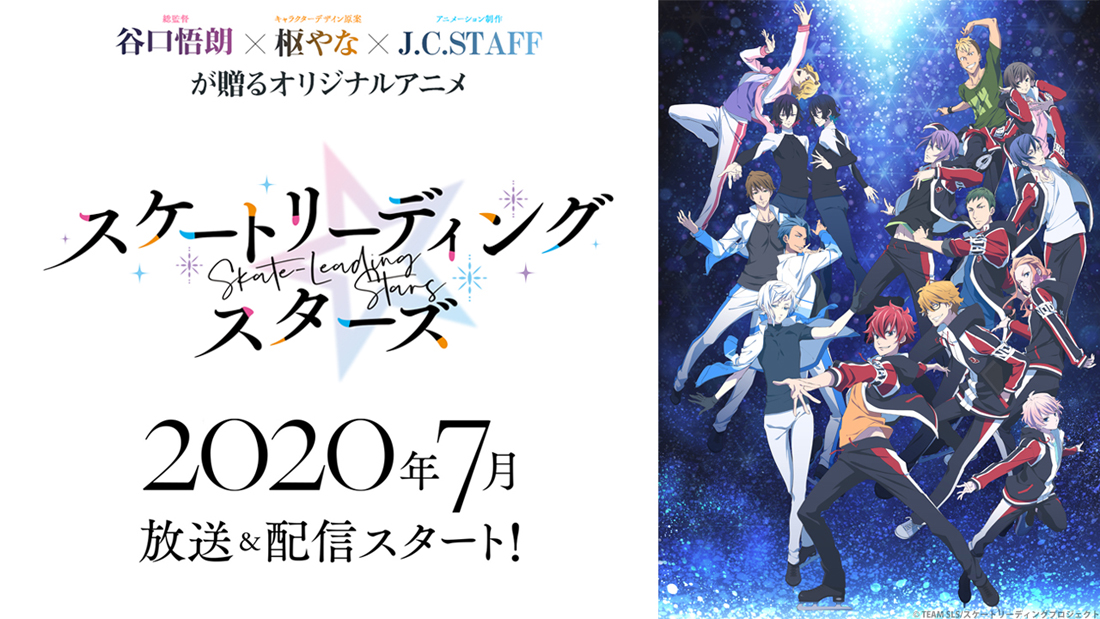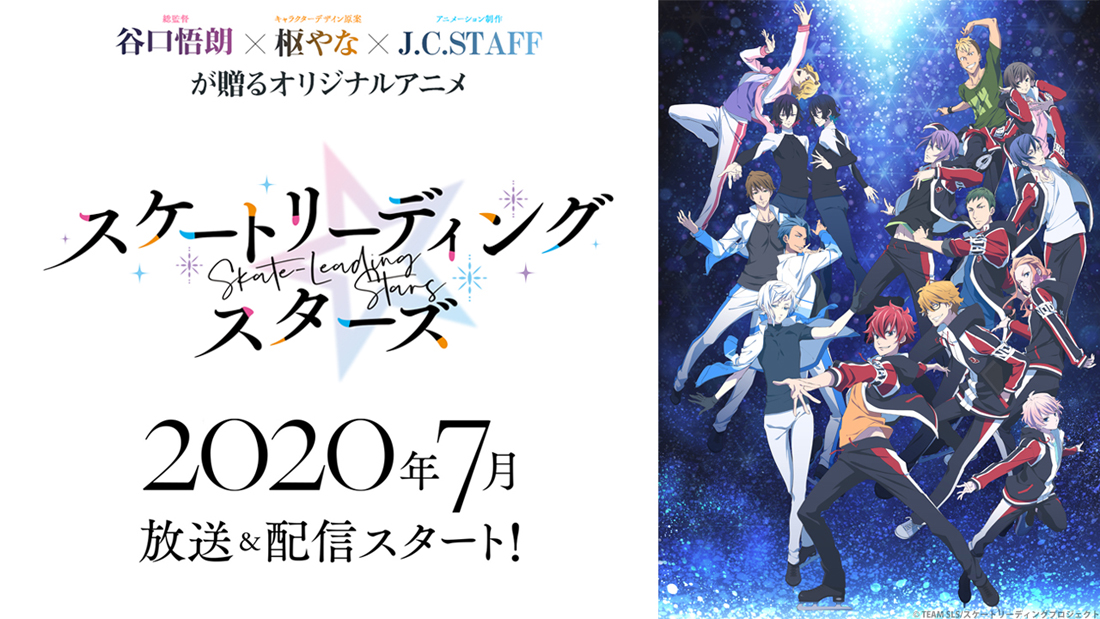 Official Images / Key Visuals
Synopsis
A story of high school students competing in an original figure skate team competition "Skate-Leading".
"You will never beat me in your life."
A single word from the rival, Leo Shinozaki, made Kensei Maeshima quit figure skating.
A few years later, Maeshima became a high school student, was spending troubleless days helping different club activities with his sports abilities.
One day, Maeshima sights an interview of his previous rival, Shinozaki, that he is changing to Skate-leading from the singles.
After sighting this interview, a boy who names himself Hayato Sasugai appears in front of Maeshima. The boy, who knew Maeshima when he was active during the singles, invites him to the team competition, Skate-leading, saying, "I need you."
Characters & Voice Actors List
Kensei Maeshima
Voice Actor: Yuma Uchida
---
With his mind broken during the novice period by a single word of his unbeatable rival, Shinozaki, quits skating. An intuitive type of genius.
Hayato Sasugai
Voice Actor: Makoto Furukawa
---
Trusting the talent of Maeshima, Sasugai guides Maeshima to the world of Skate-leading to defeat Shinozaki. A brain-type person who's specialized in data gathering and analyzing.
Tomoyuki Kubota
Voice Actor: Gen Satou
---
A broadminded and warm-hearted person. Even though he is a first-grader, he acts as a balancer who supports the team.
Izumi Himekawa
Voice Actor: Yuichiro Umehara
---
A lonely wolf who hates making friends and losing. His skills are comparable to Maeshima and Shinozaki.
Leo Shinozaki
Voice Actor: Hiroshi Kamiya
---
A prodigy skater with an innate talent, overwhelming beauty, and charisma. He changes from singles to Skate-leading in highschool.
Other Title
Skate-Leading Stars
Theme Songs

Opening Song: "Chase the core" by Takao Sakuma
Ending Song: Coming soon!

Main Staff

Original Creator: Goro Taniguchi, BANDAI NAMCO, J.C.STAFF
Director: Goro Taniguchi
Script: Noboru Kimura
Series Composition: Noboru Kimura
Character Design: Yana Toboso, Yoko Itou
Animation Director: Yoko Itou
Sound Director: Jin Aketagawa
Music: Ryo Takahashi
(Credit Honey's Anime when you use our description.)
---