I may have to say Lelouch wins this one!
My handsome man Gilgamesh definitely sports a swimsuit sooo well!
Come on girls, we all know Makoto Tachibana is taking this one!
No way! No no no! Lelouch all the way!
---
Top15 - Top11
---
15. Pico (Boku no Pico)

14. Sosuke Yamazaki (Free!!)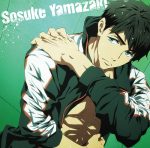 3.4%
HE IS PERFECT. YOU CAB DO NOTHING BOUT ITT . THANK YOU +his hot +has the perfect body! freaking 8 packs \(//∇//)\ *praise the god* +his good at swimming.
HE IS SO FIT JAOWNXLSJAJSGQKSNDJD
13. Gaara (Naruto)
12. Gilgamesh (Fate Zero)
3.9 %
His abs are to die for.
11. Kuroo Tetsurou (Haikyuu)
4.1 %
He's got that sex appeal hahaha.
---
Top10 - Top6
---
10. Lelouch (Code Geass)
4.5 %
Comments
9. Hisoka (Hunter X Hunter)
4.8 %
Comments
8. Dio Brando (Jojo's Bizarre Adventure)
5.0 %
Comments
Its fucking Dio Brando come'n! He's beauty he's grace he would strip in your face
7. Ken Kaneki (Tokyo Ghoul)
5.8 %
Comments
Because it is the best anime.
6. Akabane Karma (Ansatsu Kyoushitsu)
7.0 %
Comments
Cool boy! I like his red hair and eyes!
---
Top5 - Top1
---
5. Sebastian Michaelis (Kuroshitsuji)

7.2 %
Comments
He is one hell of a butler.
4. Makoto Tachibana (Free!!)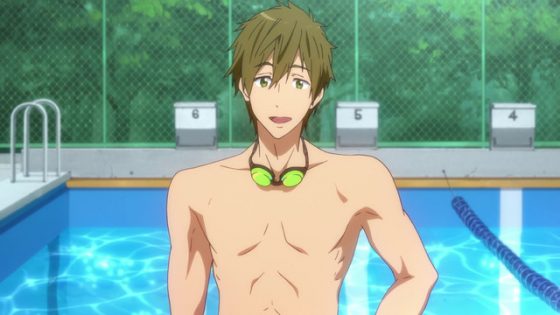 7.4 %
Comments
He is like yamazaki 8 packs, good at swimming, HOT! super tall (*´ω`*). but his DE GOD. HE IS THE BEST OF THE BEST . Mostly the popular amongs all of them. Thank YOUUUUUU
He's hot akeke.
3. Takumi Usui (Kaichou wa Maid Sama)
7.5 %
Comments
2. Haruka Nanase (Free!!)
7.9 %
Comments
His calm attitude and kind of blazée attitude makes him sexier!
He wears swimsuit almost all the time and has great muscle is handsome fast at swimming and is just super sexy.
Honestly it's just because he'll look hot with Haruka Nanase in swim trunks.
He's the best swimmer ever and is super cool.
1. Rin Matsuoka (Free!!)

9.9 %
Comments
Honestly it's just because he'll look hot with Haruka Nanase in swim trunks.
Others
---
Kageyama Tobio: Haikyuu
He got those abs
Hideyoshi Kinoshita: Baka to Test to Shoukanjuu
Even though he is a boy when in girls clothing especially bathing suit he is god damn sexy. Very cute too.
Blitz Talker: Re:Creators
Aomine Daiki : Kuroko no Basuke
Syo Kurusu: Uta no Prince Sama
---
Well it seems in the end Lelouch took the 10th spot..Not bad I guess but wished he took 1st!
Makoto Tachibana made into the 4th spot! SOOOO Close! I'm so happy!
Darn, Gilgamesh is so high up...Nobody appreciates his body like I do
Can we have ladies in swimsuits next please..?