También puedes leer este artículo en:Español
Oh b-b-boy, I'm not a very big fan of horror games.. They're WAY too much for my heart to take.
Hmm this is a tough one, though I'd vote for Outlast 100%
Resident Evil 7 in VR is definitely number one for sure.
The Evil Within was also quite scary as well!
---
Top20 - Top11
---
15. Layers of Fear
3.1 %
The name speaks for itself. This game throws so many curveballs at you that you freak out almost every time.
14. Dead by Daylight
3.1 %
This game will terrify you, especially when you're on the side of the victim and not the killer
13. Siren: Blood Curse
3.1 %
Another powerful and scary J-Horror classic that any horror fan must play!
12. Slender
3.9 %
This game is basically about a man with no face that stalks you as you collect pages, the more you collect, the more he goes after you and appears. What really makes the game scary is not when you see him, but when you're wearing headphones, he's close enough, you turn around and he's there. It plays a LOUD piano noise that scares the crap out of anyone!
11. Until Dawn
3.9 %
Some of the scariest experiences I've ever had playing through a game. It's emotionally riveting as well.
---
Top10 - Top6
---
10. The Evil Within
4.4 %
Comments
Shinji Mikami's work is genius and shouldn't be ignored. Real true horror experience.
9. Mad Father
4.4 %
Comments
8. Alien: Isolation
4.4 %
Comments
If you grew up watching the Aliens movies, then this should explain itself.
7. Dead Space 2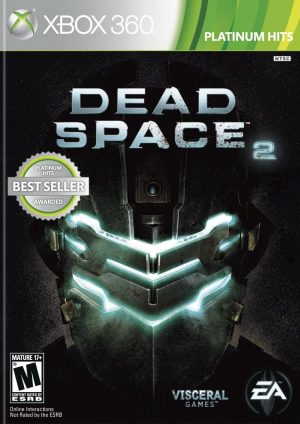 4.4 %
Comments
I remember playing through the first one and jumped out of my seat because the monsters are freakish!
6. Amnesia: The Dark Descent
6.1 %
Comments
The normal story isn't that scary, but when you play the custom stories made by the community, HOO. They scare the pants off of you 90% of the time.
---
Top5 - Top1
---
5. Five Nights at Freddy
7.4 %
Comments
A bunch of animatronic bears that stalk you..It's like Chuck E Cheese in a horror game
4. Higurashi no Naku Koro ni (When They Cry)
7.9 %
Comments
personally I hugely favor this as my favorite horror story because it makes use of steady pacing building up to the horror rather than jumping right into it as well as making use of a rather fascinating style of story telling where the same events occur over and over again changing drastically with minuscule changes each time giving you more pieces to the puzzle.
3. Resident Evil 7
8.7 %
Comments
I almost pooped my pants playing this game in VR. It felt almost too real!
2. Outlast
10.9 %
Comments
The atmosphere in this game is beyond scary, you're constantly on the edge of your seat because you never know what will jump out at you
1. Silent Hill 2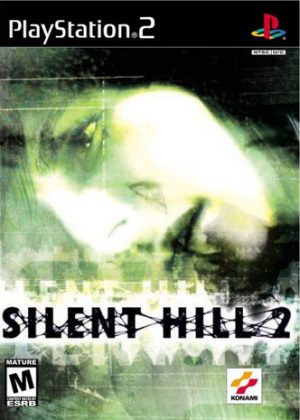 13.5 %
Comments
A psychological horror classic that has so many twists and turns that you never know what's next.
Ive only played the original silent hill so i don't know about the rest of the series but I adore how it creates an open world horror game while using its graphical limitations to its advantage with the fog covering the town creating an amazing and creepy ambience... story is good to.
Others
---
Deadly Premonition
Plays with your mind too much and you can't sleep for a while.
Penumbra: Black Plague
I pooed myself after 20 minutes in.
Eternal Darkness
Arguably one of the best horror classics ever made. Psychological horror games are the ones that really test your patience.
---
Silent Hill 2 took first huh? Well I'm kind of not surprised but still think Outlast or even Slender deserved #1.
Darn no one voted for Eternal Darkness?!! That's a classic!
Deadly Premonition was also shunned...darn.
RE7 in the top 3! I can totally dig that.