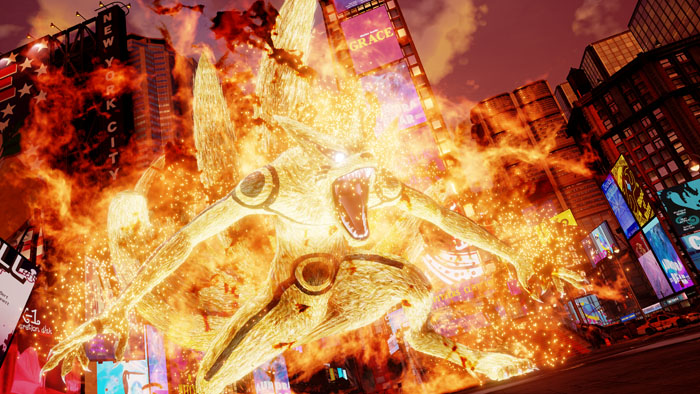 Microsoft has always been one of the bigger companies to make appearances at E3 and this year was no exception. We saw a ton of amazing Xbox One games and we decided we needed to share our favorites with you readers out there to see if you agree or disagree. Down below, we are talking about personal favorites from E3 2018 in this article. You ready for some Xbox One games? The answer we know is a yes, and that's why we won't delay beginning this article any sooner.
1. Devil May Cry 5

System: Xbox One, PS4
Publisher: Capcom
Developer: Capcom
Release Dates: 2019
When DMC—Devil May Cry but not the main series—released, we loved the new style and characters as well as the awesome gameplay. However, we missed the original quadrilogy and hoped we get some more Dante and possibly, Nero. Maybe the gaming gods heard us because out of nowhere, Microsoft released a trailer none of us expected in the form of Devil May Cry 5! Making it even sweeter, we see that Nero will be the main character as he's slightly older and even cooler than he's even been before. Dante appears to at the very end which was icing on the cake. Devil May Cry 5 looks awesome, sounds awesome and will be amazing and we know it will be. Check out the trailer if you didn't see when Devil May Cry 5 was announced at E3 2018. Also, don't worry PS4 fans, Devil May Cry 5 will come out for it, too.
Devil May Cry 5- E3 2018 Announcement Trailer (Official Trailer)
---
2. Jump Force

System: PC, Xbox One
Publisher: Bandai Namco Games
Developer: Spike Chunsoft
Release Dates: N/A
We have played many Shounen collaborations but when we saw Jump Force announced at the Microsoft E3 2018 event…we were literally stunned. Not only did the graphics immediately make us rub our eyes in disbelief but the awesome fighting game mechanics made Jump Force seem like a triple A fighting game. Needless to say, Jump Force might be one of the best-looking fighters we have ever witnessed. Then the ending revealed the two characters—we won't spoil it for you—which made us gasp out loud. Jump Force releases sometime in the near future and you know we here at Honey's Anime will do our best to get a review or stream of it going.
Jump Force Trailer, E3 2018 (Official Trailer)
---
3. Gears of War 5

System: Xbox One, PC
Publisher: Microsoft Studios
Developer: The Coalition
Release Dates: N/A
Gears of War 4 on Xbox One was a solid return to the series despite Cliffy B not being the main man on the game like in the past three main titles. Yet, we loved the story and the gameplay was perfectly executed to make it feel like a Gears of War game worthy of his crafted series. Then when Microsoft set forth a Gears of War 5 trailer, we were all ready to just stare at the screen and wait to see what Marcus and J.D. Fenix would battle next in the desperate struggle for humanity. We already see that a new threat is soon to arise and Gears of War 5 looks even better than the previous entry. We don't know when Gears of War 5 will release but we assume it could be early next year at the latest.
Gears of War 5 - Official Announcement Trailer | E3 2018 (Official Trailer)
---
Final Thoughts
Microsoft certainly proved their Xbox One has some life in it left with this years E3 2018. We know some gamers are already ready to buy an Xbox One and we can't blame them. Now we will open the floor to you guys and girls out there, what Xbox One games are you excited for? Let us know in the comments section down below so we can discuss with you our thoughts on the games you might mention. Remember to also check out our other articles here on Honey's Anime as we continue discussing our thoughts on E3 2018!