What You Need to Know:
The winter anime season has only just started, and we're already eye-deep in amazing series. With so many interesting-looking anime starting, it can be difficult to know what to watch first.
For those of us who've been dragged harshly back to real life by work or school, or just don't have time to watch every series, Akiba-Souken has kindly suggested the five must-watch anime of the season.
Take a look at the list below and make sure you're not missing out!
---
5 Anime to Watch in Winter 2016
---
Hai to Gensou no Grimgar
Episodes: TBA
Aired: January 11, 2016
Synopsis
-Living isn't as easy as you think.-
Haruhito opens his eyes one day to total darkness. He has no idea where he is, why he is there, and how he got there. He is surrounded by others who are in the same predicament. Afriad and alone, they set out towards light to see a world like no other spread out before them; Grimgar.
These adventurers have now been handed a world that has left them with no memories, no money, and no special skills.
Haruchika: Haruta to Chika wa Seishun Suru
Episodes: TBA
Aired: January 7, 2016
Synopsis
Haruta Kamijou and Chika Homura are members of the wood instrument club at their high school. However they have a slight problem, they don't have enough members! While they passionately search for new members, they practice a lot. However, mysteries and riddles being appearing within their school and they set out to solve them…
Active Raid: Kyoushuu shitsu Dai Hakkei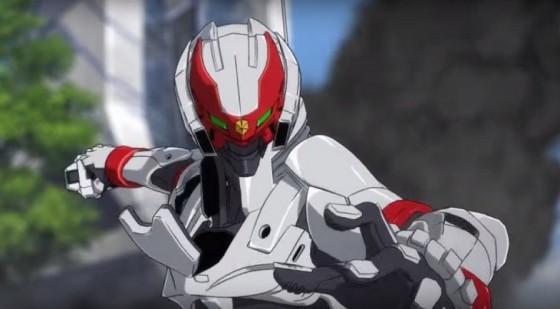 Episodes: TBA
Aired: January 7, 2016
Synopsis
This is an original anime that is set in an alternate universe. Part of Tokyo has sunk into the Earth. The Special Public Security Fifth Division Third Mobile Assault Eighth Unit, nicknamed "the eighth," fight crime. However they fight crime while wearing large armored suits called "Willware."
Boku Dake ga Inai Machi
Episodes: TBA
Aired: January 7, 2016
Synopsis
Satoru Fujinuma finally has his debut as a manga artist! However… nothing happened. He didn't shoot to fame, he wasn't awarded anything, he just lives day in and day out now. He can only move himself daily to do the daily things he needs to do, but for some unfathomable phenomenon, he feels unfulfilled.
He gets a rerun or revival.
There is a phenomenon where you can turn back time to the instant before an accident or something bad happens. You could keep going back over and over until you could stop it. It's like being told "I'll protect you," and then being obligated to do so.
Now he has the ability to turn back time in this phenomenon. He can go back to the past and change the events around a bad event. When Satoru does go back, what is it that he is witnessing? Speaking of his past, how will his future be affected??
Ajin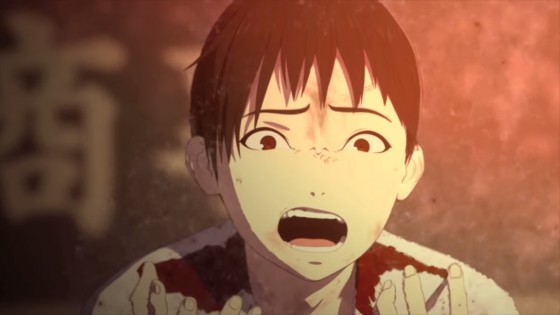 Episodes: 13
Aired: January 16, 2016
Synopsis
It all started 17 years ago in Africa. The American army was the first to catch an immortal also referred to as a "Solider of God." In that moment, the existence of an "Ajin" was confirmed. No matter in what manner they were killed, disease, accident, etc. their bodies regenerate immediately in perfect health. This is the dream of humanity; full of endless possibilities. From that incident, 46 have been discovered worldwide and two are in Japan. However, they are rare in form, and it's even harder to know what they are made of. So the theory held is "until we kill them multiple times, we don't know enough about them." Due to this, it is believed that there are more in the world.
One day while walking home after school, high school student Kei Nagai is killed. However, he is immediately revived and completely unharmed. This would make Kei the 3rd Ajin to have been discovered in Japan. Kei now has to avoid the Ajin Management Bureau as they come after him. To further complicate things, there is now a bounty on his head. He gets help from his childhood friend Kaito and runs away to the mountains to hide. However, the police have deployed emergency forces to try and find him and they are closing in. Kei hatches a plot to run away again.
One of the two Ajin in Japan named Takana but nicknamed "cap" had escaped from confinement and begins to implement a series of terror attacks. Tosaki, the head of The Ajin Management Bureau now has to find Kei and stop these terror attacks. He also has his eye on Kei's younger sister, Eriko Nagai. However, to top things off, there is another Ajin who has sworn revenge on humanity and a strange black creature called IBM on the loose.
Source: Akiba-Souken
---
So many interesting series coming up this season!
Right?! I can't wait for Ajin to start airing!
---
[ad_dfp position="bottom1" unit_pc1="true" unit_pc2="true" unit_sp1="true" class="mt40"]