INTRODUCTION / OPENING PARAGRAPH
FPS titles are what we at Honey's Anime consider one of the biggest lists of video game genres out there. With that being said, for any FPS title to do well, it needs to be well received like the Counter-Strike series. Developer Valve's Counter-Strike franchise has been so popular, it's only seen constant love and support from the gaming community. As we began to think about our own time playing this great series, we started to wonder: are there other games like Counter-Strike? Well you don't have to worry about wondering any longer yourself as we have crafted this 6 Games Like Counter-Strike recommendation list just for you beautiful folks out there.
What we love about Counter-Strike is the rich FPS elements and multiplayer features. Thus for our 6 Games Like Counter-Strike list, we made sure to select titles that mirror these amazing qualities. All titles below will allow friends and online players to team together in various multiplayer settings like Counter-Strike. We know you're going to love this list of games like Counter-Strike and if you haven't played any of these titles our list will change your mind. Now then let's get this action started by diving into this list of games like Counter-Strike, shall we?
Similar Games to Counter-Strike
1. Tom Clancy's Rainbow Six Siege

System/Platform: Xbox One, PS4, PC
Publisher: Ubisoft
Developer: Ubisoft Montreal
Release Date: Dec 1, 2015
The legendary Tom Clancy's Rainbow six returns in Rainbow Six Siege. Players can enter one of several modes such as Hostage and Terrorist Hunt, a returning fan favorite mode. If players choose a mode like Hostage mode, they assume two different roles. Each player will be assigned to either defenders or attackers with each side having to win by different means. Regardless of the side you're assigned prepare for multiplayer tactical gameplay.
First on our list of 6 Games Like Counter-Strike is Tom Clancy's Rainbow Six Siege. The Rainbow Six franchise has always been associated with great tactical FPS gameplay and Rainbow Six Siege is no exception. We love the enhanced graphics and amazing amount of customization in Rainbow Six Siege and we have found ourselves lost playing for hours. If you're looking for deep team based gameplay as well, you'll find Rainbow Six Siege all too familiar in many ways. With tons of maps, several modes of play and plenty of DLCs, you definitely enjoy Rainbow Six Siege.
Tom Clancy's Rainbow Six Siege Official- Operator Gameplay Trailer [UK] (Official Trailer)
---
2. Killing Floor 2

System/Platform: PC, PS4
Publisher: Tripwire Interactive
Developer: Tripwire Interactive
Release Date: Nov 18, 2016
The Zeds are inbound and you're the only one capable of fighting back. In Killing Floor 2, arm yourself with multiple weapons and meet the zeds—zombies—face-on in multiple arenas. You'll have to travel to various areas and facilities to face several dozen enemies. Luckily, you don't have to go at it alone as you can invite others to help you fight back. This job calls for the best of the best and you're going to need to use all of your skills to survive this particular job.
Killing Floor 2 reminds us heavily of Counter-Strike just with zombies instead of other humans. Players must survive multiple rounds—which can be selected from several options—all to fight zombies and gain money. After surviving a round players can purchase new weapons and ammo to hopefully increase your survivability in the next round. Players can play solo or online for all the zombie killing goodness that developer Tripwire Interactive have set up in Killing Floor 2. Whether you're aiming to be the best of the round or just surviving to see the next maps, Killing Floor 2 will a title you want to grab as soon as you can.
Killing Floor 2-Official Launch Trailer (Official Trailer)
---
3. Team Fortress 2

System/Platform: PC
Publisher: Valve Corporation
Developer: Valve Corporation
Release Date: Oct 10, 2007
Team Fortress 2 from developer Valve gives players a plethora of multiplayer modes for epic team based gameplay. Players will assume the role of different classes such as Spy, Scout and Medic—to name a few—all while either killing each other in team Deathmatch or Capture the Flag. Players will enjoy trying different classes to find their best preferences and will love trying all the various maps thanks to the excellent FPS mechanics found in Team Fortress 2. Not only does Team Fortress 2 play well, it looks incredible thanks to its cool cartoony theme. With constant updates and even more additions, Team Fortress 2 may be 10 years but fans have continue to show love and support for this amazing FPS title.
We here at Honey's Anime have always had a place in our heart for Team Fortress 2. The amazing amount of support and love Valve has poured into this team based FPS title is equal in comparison to Counter-Strike. Regardless of what class you play as no one class feels overpowered or useless and each has purpose to help a team have higher chances at winning. With 32 players able to play at the same time, Team Fortress 2 can get chaotic but never feels overly ridiculous. Also if you're worried about spending cash then don't fret as Team Fortress 2 is completely free to play, meaning there is no excuse for not trying it out.
---
Any Games Like Counter-Strike ?
4. Battlefield 1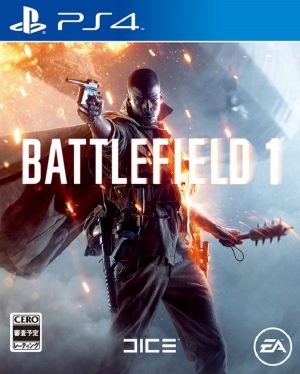 System/Platform: PS4, Xbox One, PC
Publisher: Electronic Arts
Developer: EA DICE
Release Date: Oct 21, 2016
Developer EA DICE once more brings excellent FPS gameplay—multiplayer and single player—in the form of Battlefield 1. Gamers who choose single player will enter the year of 1918 and fight as several characters who participated in World War I. Players will see through the eyes of character such as Tank Operator Daniel Edwards or Luca Vincenzo Cocchiola an operative for the Italian Arditit unit. Witness The Great War through the eyes of these brave men and women, and fight for victory. If multiplayer is more your speed, Battlefield 1 brings back classic modes such as Conquest mode but with updated gameplay mechanics and plenty of new weapons to master.
At this point we here at Honey's Anime are convinced that developer EA DICE knows what we love in Battlefield games. Battlefield 1 gives players a whole new experience as we shift back to classical warfare in lieu of the newer age of war. Though the time setting may be in the past, the gameplay of Battlefield 1 is far from it with impressive new designs to multiplayer that really enhance the gameplay further than any other Battlefield released. If you love Counter-Strike's amazing multiplayer than you'll 100% enjoy the depth of Battlefield 1. Even if you have never played any other Battlefield title we know you'll be fine jumping into the First World War in Battlefield 1.
Battlefield 1 Official Reveal Trailer (Official Trailer)
---
5. Call of Duty: Black Ops

System/Platform: Xbox 360, PS3, PC, Nintendo Wii, Nintendo DS
Publisher: Activision
Developer: Treyarch
Release Date: Nov 9, 2010
Set in the 1960s Call of Duty: Black Ops drops players in the role of Alex Mason. Locked in an integration room, Alex must talk to an unknown voice and discuss what happened during his operation as an SAD agent. Along the way, you will learn of hidden threats and various foes that Alex met in his missions which altered the very war internally. With some hidden knowledge Alex must try to reclaim his memories and figure out what happened to him during his mission. The fate of the free world rests on Alex's shoulders in Call of Duty: Black Ops.
Whether you're in love with single player or multiplayer, Call of Duty: Black Ops aims to deliver excellence in both fields. On the single player front, the story of Alex Mason was interesting and felt like a movie being played rather than just watched. Multiplayer gave players loads of new weapons and maps to kill each other in amazing team based maps like Counter-Strike. Then we didn't forget about the amazing Nazi Zombies with plenty of cool maps and new weapons to kill hundreds of zombies. Developer Treyarch made Call of Duty: Blacks Ops with the intention of making the best Call of Duty of the franchise and we still feel that is the truth even after several newer titles released recently.
Call of Duty: Black Ops- Launch Trailer (Official Trailer)
---
6. Payday 2: Crimewave Edition

System/Platform: PS4, Xbox One, PC
Publisher: 505 Games
Developer: Overkill Software
Release Date: Jun 12, 2015
Four robbers are about to embark on several of the biggest heists in their lives. Players will assume the role of one of these robbers and prepare to enter each mission following strict rules and mission parameters. Each location has different objectives to tackle all while working efficiently to avoid the police getting involved. Teamwork is key and those who fail will make situations more complicated than they should be. Either tons of money await you after the mission or the cold cell of jail, it's up to you to decide which will be your fate in Payday 2: Crimewave Edition.
In Counter-Strike, efficient teamwork means a victory or utter defeat at the end of a team based mode. That's why Payday 2: Crimewave Edition reminds us so strongly of Counter-Strike. Every mission players will have to rely on quick thinking and skill to avoid ways of alerting cops or enemies causing either missions to be ten times harder or end in utter failure. Successful jobs means more money and more money means better gear for your character which will make future missions that much easier. We recommend Payday 2: Crimewave Edition over the original version since it offers more missions, improved graphics, improved gameplay stability and overall just a better experience. It's easy to say why we saved one of the better titles for last on our 6 Games Like Counter-Strike list.
Payday 2: Crimewave Edition- Announcement Trailer (Official Trailer)
---
Final Thoughts
Counter-Strike has been around now for quite some time and clearly isn't going anywhere anytime soon. We here at Honey's Anime hopefully paid respect to this amazing franchise by finding games like Counter-Strike that were similar to it in multiple ways. However, that's why we need your help. Comment down below letting us know if we did a good job with our list or if we missed another title that could have been on the list. If you did love this 6 games like Counter-Strike list, then we're happy to tell you plenty more are coming your way soon.
---