INTRODUCTION / OPENING PARAGRAPH
When you're alone in a game facing large beasts, you feel that fear beginning to well up. Though if you're with friends, the fear is still there but you know your chances at survival are slightly higher. Evolve hits those notes we're mentioning making for one of the coolest cooperative games ever made. Now we know what you came here for folks, you want more games like Evolve, right? Well then welcome to our 6 Games Like Evolve recommendation list.
There are plenty of games that feature co-op like Evolve but we want to capture the element of survival in a cooperative setting as well. These gaming titles require players to really work together if they want to survive the situation at hand. Whether that situation involves zombies or legendary foes from the past, without a good team the players will lose. A few of these titles don't require playing with others though the enjoyment of playing with friends is lost in this scenario. Regardless, though we know you want a good list of games like Evolve and we have delivered no thanks necessary…though we wouldn't mind a thank you if you want in the comments below.
Similar Games to Evolve
1. Destiny

System/Platform: PS3, PS4, Xbox 360, Xbox One
Publisher: Activision
Developer: Bungie
Release Date: Sept 9. 2014
A long while ago there appeared a large spherical object that changed everything. It gave us a second chance after everything came to an end. You awaken one day after a little robot wakes you. Your mind doesn't remember much but that's not important you need to move; the fallen are coming. In a world of space and aliens, the galaxy holds secrets for those brave enough to explore. Are you one of those brave souls Guardian?
Destiny starts off our list proper with a shining example of what teamwork means. Now the majority of Destiny can be accomplished solo but when the player takes on the in-game raids, co-op is really needed. If players want to take down these events they will need to rely on each other's skill to do various tasks such as kill enemies in a specific order or attack a boss in several different locations. Raids honestly the most fun element of Destiny as they remind us of MMORPG titles where raids are also an important factor. Just like Evolve, if you want success in the co-op raids or missions in Destiny, teamwork is needed in spades.
Official Destiny E3 Trailer—New Beginnings (Official Trailer)
---
2. Friday the 13th: The Game

System/Platform: PS4, Xbox One, PC
Publisher: Gun Media
Developer: Gun Media, IllFonic
Release Date: May 26, 2017
Eight Counselors are just enjoying the wrap up of summer camp when suddenly they are attacked by Jason Voorhees. Now the players who are the counselors must somehow escape the camp alive or wait for help to arrive. Meanwhile the player controlling Jason must kill all the counselors using his iconic machete and his supernatural powers. In the ultimate game of cat and mouse, who will live to see the next day? Find out in Friday the 13th: The Game.
Friday the 13th is a horror franchise that most horror aficionados know very well. Now as a game, players get to control Jason or the counselors and that is a pretty similar theme to Evolve's control the monster or hunters theme. What makes Friday The 13th: The Game so appealing is the fun use of cooperative play to survive against Jason by setting up traps and hiding from him all while others try to find various means of escape. If you do play as the singular Jason, you have plenty of ways to stop the weak counselors. Live the movies in this awesome video game adaptation all too similar to Evolve.
Friday The 13th: The Game-"Killer" PAX East 2017 Trailer (Official Trailer)
---
3. Killing Floor 2

System/Platform: PC, PS4
Publisher: Tripwire Interactive
Developer: Tripwire Interactive
Release Date: Nov 18, 2016
Get ready, you're about to go to war with an army of Zombies in Killing Floor 2. Wave after wave of enemies want you to die and you don't want that fate, do you? Kill Zeds, earn money, get weapons and survive till the end of each wave. However, be warned at the final wave there awaits a boss Zed and he's not like the rest. Once you survive in one place, get ready, there are plenty more locations that need some zombies to be killed and you're just the right one for the job.
You could play Killing Floor 2 alone but we won't lie, success will be a lot harder. Luckily you can go online and grab some friends for a great zombie killing experience. Like Evolve, Killing Floor 2 lets players help each other out by letting you give others money, heal them with healing guns and obviously watch their backs. Killing Floor 2 will test your zombie survival skills as each wave gets harder and harder as more enemies are thrown at you. With loads of guns to choose from, a dozen different maps and various classes to choose, Killing Floor 2 is a cooperative FPS you will want to sink your teeth into. Okay, more like pick up a control to play not literally sink your teeth into it.
Killing Floor 2-Official Launch Trailer (Official Trailer)
---
Any Games Like Evolve?
4. Tom Clancy's Rainbow Six Siege

System/Platform: Xbox One, PS4, PC
Publisher: Ubisoft
Developer: Ubisoft Montreal
Release Date: Dec 1, 2015
Rainbow Team's skills are needed once more. Tom Clancy's Rainbow Six Siege—or simple Rainbow Six Siege—has players taking a side as either defenders or attackers. Depending on the mode of play, your mission will vary. An example is the Hostage mode where attackers need to save the civilians all while defenders must kill the attackers to stop them. There are five modes—a recent DLC added a new mode making it seven—but no one mode feels alike in nature. Whatever side you lie on, if you want your goal completed, be ready to get tactical.
Rainbow Six Siege is a new entry in the long running Tom Clancy franchise. Rainbow Six Siege is a FPS title akin to all the others of the series but with more focus on the tactics than gun blazing mentality. Players who love Evolve's communication and tactical aspects will enjoy Rainbow Six Siege's similar orientation. Players will need to use their own skills, strong weapons and smarts if they want the glorious victory screen at the end of a match. With a lot maps and plenty of new ways to play, it's a no brainer on why we included Tom Clancy's Rainbow Six Siege on our games like Evolve list.
Tom Clancy's Rainbow Six Siege Official- Operator Gameplay Trailer [UK] (Official Trailer)
---
5. Dying Light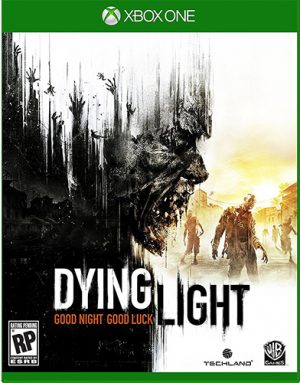 System/Platform: PC, PS4, Xbox One
Publisher: Warner Bros. Interactive Entertainment
Developer: Techland
Release Date: Jan 27, 2015
Kyle Crane is sent to Harran to find an important politician who apparently holds a world destroying document in his hands. Kyle's mission should be easy enough but Harran isn't in the best state currently. Thanks to some kind of viral outbreak, the city of Harran has become overrun with zombies that aren't like the movies; they move fast and attack hard. Regardless Kyle has a mission to complete and he won't let anyone stop him. However, even Kyle isn't prepared for what lies once he enters the city of the dead…
Dying Light may seem like just another zombie game, but it's far from that thanks to Techland—creators of Dead Island previously—hard work on making a title that had a lot of depth to it. Players will kill zombies and special zombies all while in a city that feels alive despite the lack of life. Dying Light has an actual in-game weather and time cycle and players will not want to be out and about during the night when the zombies become fierce and ten times stronger. Grab a friend and like Evolve, you can take on missions together fighting with improvised and created weapons alike. We're not done with zombie games as you're about to see but definitely don't think Dying Light doesn't have several tricks up its sleeve to make it a truly fun and exciting game. Parkour in a city crawling with zombies and survive to find out what's going on in Dying Light.
Dying Light Trailer- E3 2013 (Official Trailer)
---
6. Left 4 Dead

System/Platform: PC, Xbox 360
Publisher: Valve Corporation
Developer: Valve South
Release Date: Nov 17, 2008
What happened to the world!? One minute everything seemed normal and now the world is facing a deadly zombie outbreak. Bill, Zoey, Louis and Francis wonder what happened themselves but they know now is not the time for questions. If these four want to survive, they need to fight through an armada of the zombie menace as well as odd mutated zombies who come in their own variety. Immune or not, the zombies don't care and if these four unlikely friends plan on surviving they will need to get ready for a war even Bill's never seen.
Evolve and Left 4 Dead may have different themes—obviously one is about monsters, the other zombies—but at the heart these two games are very similar. Left 4 Dead is a FPS where players go on one of several maps from safe room to safe room to eventually escape when they reach the final area. If the player goes online, they can go through versus mode which mirrors the same theme of the main game but allows 8 players—4 humans and 4 special zombies—to stop each other's progress. This gives the game a similar vibe to Evolve as the zombie players must stop the humans from making it to their goal. With mass zombie killing gameplay and maps that have random events and weapons, Left 4 Dead is a perfect way to conclude our 6 Games Like Evolve list.
---
Final Thoughts
Gamers love cooperative play in their video game titles. The ability to tackle a game with a friends online and or on the same couch just leads to loads of fun. We know that the games above might not be exactly like evolve but what they do all share is the co-op play that video games need going into even the future of gaming. Who doesn't want to scream as they run for their lives with a friend doing the same right next to them? Anyways, we here at Honey's Anime are done with our 6 Games like Evolve and would love to know how we did on today's list. Comment down below and don't go too far as we'll have more like game lists out to you soon.
---