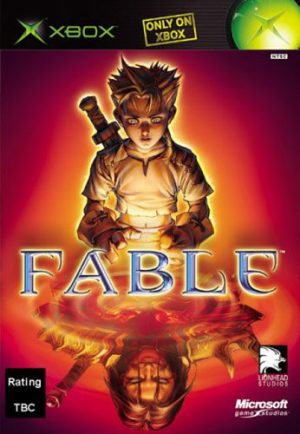 INTRODUCTION / OPENING PARAGRAPH
In 2004, gamers would be introduced to a very impressive RPG. This RPG would go on for many years leading to many installments all of which were well received. While not everything promised from the developers and creator would appear in these games, the end result would still be an amazing one. That's right Honey's Anime is talking about the famous RPG series Fable which has been one of our favorite franchises since its conception. The Fable franchise has had numerous main titles release and several odd but interesting spin off titles that have led it to be one of the most lucrative titles ever produced. Gamers everywhere would fall in love with Fable and run around do everything they could in the grand worlds set before them.
Now we could say what today's article is about but we're pretty sure the title gave it away already. Regardless though, we will still say today we're looking at 6 Games Like Fable. We won't lie folks this was a tough list to craft though. Fable might be an impressive RPG series, but there are certainly titles that have impressed just as much in the course of our collective gaming lives. After many hours of working together—what we here at Honey's Anime do best—we settled on the six games like Fable down below that remind us of Fable's epic ideals and themes. Now if you're curious what games have made the cut all you have to do is continue reading and you'll find out which games are like Fable.
Similar Games to Fable
Jade Empire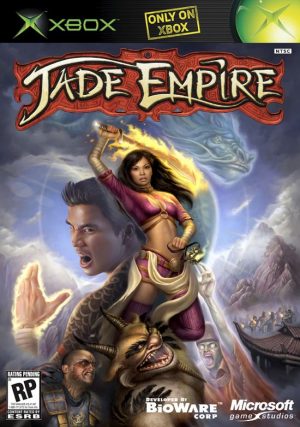 System/Platform: Xbox, Xbox 360, PC, Android, iOS
Publisher: Microsoft Corporation, 2K Games, Valve Corporation, Microsoft Studios, Findev, Aspyr
Developer: BioWare, LTI Gray Matter
Release Date: Apr 12, 2005
As a martial arts student being trained by Master Li, you have found a happy life training under his care. However, when a surprise attack comes from odd ghost like beings your skills are put to the ultimate graduation test. Master Li explains this attack came from the deadly Lotus Assassins led by a student that once trained under Master Li but was ejected after challenging him and losing. You then also learn that apparently you are actually from a legendary order known as the Spirit Monks and were saved before any harm could come to you. After a few more events befall you, you must now venture on your own journey to save those close to you and end the Lotus Assassins once and for all.
Jade Empire just like Fable was a very revolutionary title from the team at BioWare. Instead of a medieval theme and or some sci-fi story, players were thrust into a Chinese centered world full of martial arts and beautiful mythos. Players would create their characters, take upon a martial arts style and go forth into a large world kicking the butts of many enemies. We really loved the beautiful graphics and multiple ways you could shape your character, which was very similar to Fable's system of gameplay. If you could track down a copy of this classic title we recommend picking it up if you want a RPG that still rocks even 12 years later.
Jade Empire Xbox Trailer-E3 2004 Trailer King (Official Trailer)
---
2. Kingdoms of Amalur: Reckoning

System/Platform: PC, PS3, Xbox 360
Publisher: 38 Studios, Electronic Arts
Developer: 38 Studios, Big Huge Games
Release Date: Feb 7, 2012
In Kingdoms of Amalur: Reckoning, you play as the Fateless One. Despite having died, you were bought back to life thanks to Fomorous Hugues and his use of device called the Well of Souls. However, your return isn't an easy one as you and Fomorous are attacked by Tuatha Deohn. Barely escaping, you learn something very interesting as you reenter the world. Being the Fateless One means you have no predetermined ending to your life and that gives you the power to shape the fates of others in the world.
One of the things we loved most about the Fable series is the amount of lore and detail in each title as well as the sheer amount of ways you could go about crafting the world around you. Kingdoms of Amalur: Reckoning is very similar in this nature as players are given a lot of freedom in creating their class and altering the fate of those around them in game. This third person RPG adventure title was—and still is—a title that was fun to play and truly massive. What was even more impressive was the art and design which was helped out by the legendary artist and comic book creator Todd McFarlane. Kingdoms of Amalur: Reckoning unfortunately met many issues after development and release—namely poor sales—but was met with overall positive feedback from various websites and fans. Even now we still have a lot of love for Kingdoms of Amalur: Reckoning and if you loved the Fable titles you will find a lot to love in this impressive title.
Kingdoms of Amalur: Reckoning- Official Gameplay Trailer (Official Trailer)
---
3. Dragon Age: Inquisition

System/Platform: PC, PS3, PS4, Xbox 360, Xbox One
Publisher: Electronic Arts
Developer: Bioware Edmonton
Release Date: Nov 18, 2014
For far too long a bloody and never ending war has been occurring between the Mages and the Templar. Both sides have finally decided a change was necessary and decided on a peaceful meeting to hopefully end the war once and for all. However, during the proceedings, a large explosion rocks the meeting killing almost everyone but you in the meeting. At first you were labeled as the culprit until the real culprit show's their face via an odd portal appearing. Being the only one who has the ability to close these portals, you must venture forth clearing your name to the world and stop this new menace before it grows too large.
The Dragon Age series is very similar to the Fable games and that can be seen pretty clearly in Dragon Age: Inquisition. Players create their characters and choose one of several warrior types. Are you a powerful magician or a fierce warrior who fights with ferocity with swords? This choice is just one of hundreds you will have to make in shaping your character's fate thanks to Dragon Age: Inquisition's deep choice system. Easily, Dragon Age: Inquisition is one of the largest Dragon Age titles and if you want a deep adventure title with plenty of enemies to defeat or take hundreds of quests,—which basically sounds like Fable—then you'll find Dragon Age: Inquisition the right choice of the next game you should be playing.
DRAGON AGE: INQUISITION Official Trailer- The Breach (Official Trailer)
---
Any Games Like Fable ?
4. The Witcher 3: Wild Hunt

System/Platform: PC, PS4, Xbox One
Publisher: CD Projekt
Developer: CD Projekt RED
Release Date: May 19, 2015
The famous Witcher Geralt has finally finished his biggest task and has finally deserved some rest. However, as many Witchers will tell you, rest doesn't come for their kind. Geralt's old love Yennefer tells him that he has been summoned to meet the Emperor for an audience. When Geralt finally reaches the Emperor he is tasked with a new assignment, Geralt must find Ciri who harbors within her being legendary elven powers that make her a target for those who want power. Geralt rides off to seek out Ciri but little does the Witcher know that this mission will be one of his deadliest ever.
If you ever wanted an even darker and grittier version of Fable, look no further. The Witcher 3: Wild Hunt is what you need to play. Players assume the role of Geralt as you journey in this large scale action and adventure RPG crafted by development team CD Projekt RED. We loved using both magic and swordsmanship to fell large beasts and enemies alike which reminded us heavily of Fable's combat system but even more liberating. The Witcher 3: Wild Hunt will easily take any completionist hundreds of hours to see and do it all and if you loved that volume seen in the Fable titles than you'll be extremely pleased to spend even more hours in this title. The Witcher 3: Wild Hunt is clearly a game that was needed on our 6 Games Like Fable recommendations list and we know you'll agree once you enter Geralt's long journey.
Official Launch Trailer- The Witcher 3: Wild Hunt (Official Trailer)
---
5. Dragon's Dogma: Dark Arisen

System/Platform: PS3, Xbox 360, PC
Publisher: Capcom
Developer: Capcom
Release Date: Apr 23, 2013
Your days of a normal village life are soon to be over. When The Dragon a legendary beast comes to your village it does something mystifying to you. Removing your heart, you are now known as The Arisen. Despite being heartless your soul and body continues living on and The Dragon tell you that you will never lead a normal life until you can reclaim your heart from it. Now as this new being you must take up arms and travel the world to grow strong enough to hopefully kill The Dragon and reclaim your humanity.
Dragon's Dogma: Dark Arisen takes what we love about Fable in the form of an epic action RPG with tons to do and even more to see. Players will travel across a large kingdom as they destroy deadly beasts that sometimes tower over your character. However, you're not alone in the form of summoning either NPCs or even other player's characters from across the world to aid you in your quest. Dragon's Dogma: Dark Arisen—being an updated version of Dragon's Dogma released in 2012—gives players a new area to explore which really will challenge even the most hardcore veterans of the game. Dragon's Dogma: Dark Arisen will be a game fans of Fable will love and possible love even more than Fable.
Dragon's Dogma: Dark Arisen- Launch Trailer (Official Trailer)
---
6. The Elder Scrolls V: Skyrim Special Edition

System/Platform: PC, PS4, Xbox One
Publisher: Bethesda Softworks
Developer: Bethesda Game Studios
Release Date: Oct 28, 2016
You are a prisoner facing his end by the executioner's axe. However, luckily or not, you are saved when a large dragon appears and begins to attack everything in sight. Heading to city of Whiterun you face yet another dragon but somehow are able to slay it gaining the dragon's soul. The kingdom recognizes that you must be a Dragonborn and before long you learn that you're needed to save the world of Skyrim. Now, Dragonborn, arm yourself and head off into the world to save the world with your legendary powers.
We needed to end our 6 Games Like Fable list with one of the largest RPG titles ever in the form of The Elder Scrolls V: Skyrim Special Edition or better known as Skyrim. If you played Fable and were blown away by the large amount of quests and things to do than be prepared because The Elder Scrolls V: Skyrim Special Edition will prove an even larger title. Players can scale large mountains, enter hidden caverns and face deadly enemies all within the first few hours of playing. What's even nicer is that The Elder Scrolls V: Skyrim Special Editions gives players mod abilities allowing for even more things to do and see in this already huge title. Folks we aren't kidding, people have poured hundreds and hundreds of hours in this behemoth of a title to still find new things that were previously hidden away. If you want a game that has the soul of Fable but one that burns even brighter take up your sword, axe and or legendary magic in the large world within The Elder Scrolls V: Skyrim Special Edition.
Skyrim Special Edition- Trailer (Official Trailer)
---
Final Thoughts
Fable has always stood in the gaming world as a very adventurous title. It wasn't unheard of to talk to a player of Fable and discover they poured hundreds of hours in one title hoping to full complete every side quest and find every secret available. However, that's what we love about the titles above as well, yes you might lose a lot of sleep—we here at Honey's Anime certainly did ourselves—but as a prize of your lost sleep you end up discovering a beautiful fantasy world that makes you smile while playing. Now if you have been smiling reading this 6 Games Like Fable list we want to know. Leave some comments down below and don't venture too far off folks, we're tirelessly working on new articles for you all to dive into and enjoy.
---