There's a good chance that you might have heard of this game from your friends at school, or maybe you've seen some people playing it in the net café. You might not be interested at first, but somehow the vibrant colors of the screen manage to keep your eyes glued to it. League of Legends, inspiring gamers to start playing MOBA games.
Let's start from the beginning. What's a MOBA? It stands for Multiplayer Online Battle Arena. Still confused? Take a quick look at some of the gameplays on the internet and maybe you will understand more.
League of Legends is one of the first pioneering MOBA games that captured the attention of gamers and has truly become, a 'legend'. Sorry I just had to use that line. LOL. Sorry again. But with a staggering total of 100,000,000 (Yep, that's 9 Zeroes. 100 Million) monthly players, you know this game is definitely something. It has 134 different champions and heroes to choose from, each with unique capabilities and skills that can be used in conjunction with other champions to create combos/strategic plays.
Similar Games to League of Legends
1. Strife

System/Platform: PC
Publisher: S2 Games
Developer: S2 Games
Release Date: May 23, 2015
In hindsight, Strife® is a sight to see. Although this game was released in the year 2015, way after the launch of League of Legends, it has potential to be great. In terms of graphics, compared to LoL, it takes on a more 'cartoon-ish' approach rather than being realistic. In terms of gameplay, it's very similar to League of Legends, having the 'bush' or 'brush' on the sidelines of each lane that you can camp out your heroes in.
There were some unique features in this game, but sadly, as the time went by, Strife® was driven out of its spotlight, being overshadowed by other great MOBA games. With the lack of updates from the developers, the game was deemed dead by players since 2016. All claiming to have waited too long in a matchmaking process.
Strife Trailer:
---
2. SMITE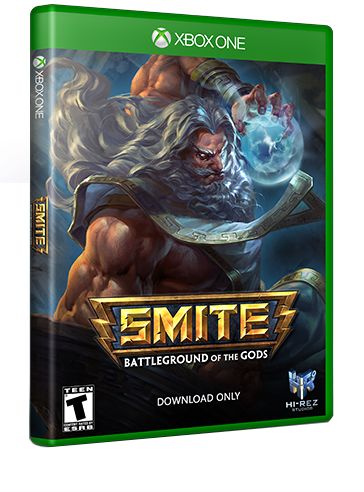 System/Platform: PC, XBOX ONE, PS4
Publisher: Hi-Rez Studios
Developer: Hi-Rez Studios
Release Date: September 8, 2015
Here's another MOBA game that is very interesting indeed. Released in 2015, Smite features 'Gods' instead of heroes or champions. What's so interesting about Smite is that the 'Gods' were actually based on actual mythology that exists in various different countries. To name a few, Ra, the Sun God from Egypt; or Zeus, the God of the Sky from Greece, and so on. You get the picture
So what's so unique about Smite? The player's perspective. It gives you the same point-of-view as your god instead of a sky-high view like you see in LoL. This unique move actually gives birth to a new battle mechanism, meaning that blind spots will be available, and it puts your map awareness to the test. Positioning strategic plays to cover your other teammates blind spots is definitely something to look forward to.
SMITE Trailer:
---
3. Paragon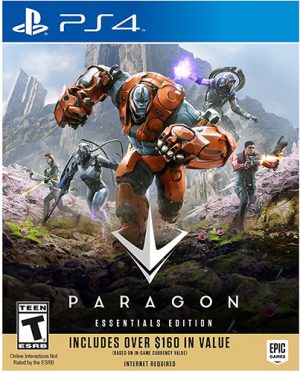 System/Platform: PC, PS4
Publisher: Epic Games, Sony Interactive Entertainment
Developer: Epic Games
Release Date: March 14, 2016
Next, we have Paragon! In terms of player perspective it's more like Smite, meaning this game will give you the same point of vision as your chosen hero. The characters have a more realistic feel to them, and it does have that sort of CG and futuristic feel to it. If you like MOBA that has a mecha vibe, then this is the game for you.
With its recent release in 2016, this game definitely shows potential to be the next big thing in e-sports. So, gamers, set up your gaming gear and play on in this complex MOBA series developed by Epic Games, Paragon! It is an "epic" game.
Paragon Trailer:
---
Any Games Like League of Legends ?
4. Heroes of Newerth

System/Platform: LNX, PC, MAC
Publisher: S2 Games
Developer: S2 Games
Release Date: May 12, 2010
If there's an old-timer in MOBA gaming, Heroes of Newerth would be on that list. Released in 2010, HoN quickly rose to fame and gained quite a few players. The characters introduced were quite unique as well, although some abilities have an uncanny resemblance to DoTA or Defense of The Ancients. HoN provides the eye-in-the-sky point of view when using your heroes, much alike LoL.
The graphic design and effects were also something to be noticed, as the game has a very bright and colorful gameplay, keeping gamers interested in it. There is a catch though, the heroes are not all free-to-play, and require you to unlock them using coins which can be purchased using real money. But nonetheless, it is really a fun and colorful game to play!
Heroes of Newerth Trailer:
---
5. Heroes of the Storm

System/Platform: PC
Publisher: Blizzard Entertainment
Developer: Blizzard Entertainment
Release Date: June 2, 2015
Heroes of the Storm or HoTS is next on this list. This MOBA game was released in 2015, quite a while after the release of the first DoTA series. What is this game about? First off, being under the same developer as DoTA, you can expect recurring heroes and some familiar faces with different names. Like Rexxar (Beastmaster) and others.
As for the gameplay, it's very much alike LoL, only that the map layout is 'horizontal' and not 'vertical'. You would also notice that some of the heroes in HoTS are available in Overwatch, which was also developed by Blizzard. Those heroes are Tracer, D.Va, Genji, Zarya, and many others. This is also a good selling point for gamers, as they can still play using their favorite characters in a different game, granted being under the same developers.
Heroes of the Storm Trailer
---
6. Dota 2

System/Platform: PC
Publisher: Valve
Developer: Valve
Release Date: July 9, 2013
It's no surprise that everyone knows about Dota 2 being one of the most influential MOBA games to date. With over 12 million monthly players, this game has captivated millions of fans worldwide. Having Valve as its developer, Dota 2 managed to shed some old skin from the original DotA series and gained a brand new cool look.
Credits to IceFrog for giving a brand new and fresh look to Dota 2. Battle mechanics were improved significantly as well, giving players more comfort while using their heroes. Next best thing about Dota 2 is that all the heroes are free to play! It is completely a free-to-play game with the exception that some hero skins needed to be purchased using real money. Other than that, everything is as cool and dandy as can be!
Although the battle mechanics are very much alike LoL, Dota 2 managed to set its own identity as a MOBA game that has millions of players each month. It's a game that you definitely need to try out!
Dota 2 Trailer:
---
Final Thoughts
What's essentially fun and popular about MOBA games is that they are extremely complicated. There isn't a 'right' way to play a character, it's always very versatile depending on the player's style or strategy. Not to mention the items that you buy for your 'heroes' or 'champions' will overall affect your gameplay. The game really involves a wide variety of aspects, and it isn't the typical 'pay-to-win' online game you mostly see. That's what makes MOBA games so popular.
---