Imagine you're walking through a large room twice your size. The only tool you have is a meager form of light from a flick lighter. As you walk through the room, you hear a noise and before your eyes lies a giant creature three times your size. That's the world of Little Nightmares and it makes for a horror game that aims at keeping players lost and feeling defenseless. Games like Little Nightmares excite us here at Honey's Anime and we wanted to share games we felt mirrored the excellence of Little Nightmares. Welcome one and all to our 6 Games Like Little Nightmares list.
Down below, we here at Honey's Anime found the best games like Little Nightmares in terms of gameplay and presentation and crafted an informative list for you. These games all have different themes and appearances but if you loved Little Nightmares, you're going to love these games. Explore worlds that seem devoid of life or worlds filled with nightmarish beings that hunt you down. If you're brave enough to face things words can't always explain, then you're prepared to play these games below. Alright folks enough talk, let us enter our 6 Games Like Little Nightmares list without any more delay.
Similar Game to Little Nightmares
1. Limbo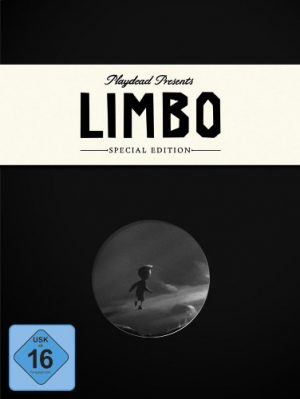 System: Xbox 360, PS3, PC, Xbox One, PS4, PS Vita, Android, iOS
Publisher: Playdead, Microsoft Game Studios
Developer: Playdead
Release Dates: Jul 21, 2010
A young boy wakes up alone in a dark forest that seems to be devoid of anything else but him. As he goes forth, the boy remembers he was there searching for someone…his sister. While for a brief moment the boy spots his sister, she runs away and the boy chases her only to lose her. Now alone once more, the boy must venture deeper into the dark forest devoid of life. However, is the forest as empty and desolate as the boy thinks it is?
Sometimes when we here are crafting a list of similar games we know right away what game needs to come first to best begun the list. That's why in our creation of 6 Games Like Little Nightmares, it was all too apparent the first game that needed to be mentioned had to be Limbo by developer Playdead. This 2D side scrolling puzzle game captures the lonely feeling of Little Nightmares as well as the panic that sets in when you see the various threats you will face as Limbo's tale progresses. Players won't find much to interact with and like Little Nightmares, Limbo's narrative is ultimately left to the individual through context clues and various events that transpire in the game. Limbo has been out for now 7 years but even now we consider it an amazing game and you're going to agree with us here at Honey's Anime once you pick it up for yourselves.
LIMBO Trailer | E3 2013 (Official Trailer)
---
2. Contrast

System: PC, PS4, PS4, Xbox 360, Xbox One
Publisher: Focus Home Interactive
Developer: Compulsion Games
Release Dates: Nov 15, 2013
Didi has lived a life of dreaming of different worlds and people. Didi finds this lifestyle more pleasurable than her current one which is gloomy and not eventful. One of Didi's friends named Dawn—who only appears before her when Didi is alone—goes on adventures with her and two find each adventure more exciting than the next. However, Dawn knows that while Didi might enjoy these adventures, her family life is broken and needs to be mended. That's why Dawn sets off on her own adventure in hopes of restoring Didi's family once and for all.
One of the most important elements to games like Little Nightmares is the setting. With a good setting, players can find themselves transported—not literally of course—to new worlds filled with dangers and excitement. That's why we absolutely love Contrast developed by Compulsion Games. This light and dark puzzle adventure title tasks the player with exploring an old noir-like world filled with oddities and outlandish themes. Like Little Nightmares, Contrast has you solving puzzles in very odd but interesting ways that don't adhere to conventional puzzle game mechanics. Contrast's story and gameplay are excellent and that's why we fully recommend checking it out if you need a great puzzle/adventure game that feels as whimsical as the tale it tries to narrate.
CONTRAST: Launch Trailer (Official Trailer)
---
3. ABZU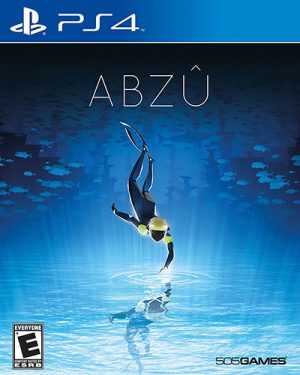 System: PS4, PC, Xbox One
Publisher: 505 Games
Developer: Giant Squid Studios
Release Dates: Aug 2, 2016
One young diver is about to experience a beautiful but dangerous world under the ocean. The diver wakes up on the water's surface with little idea of their location. Diving under, the diver begins to see a beautiful world that is teeming with life. However, a giant white shark goes towards the diver and while it seems it could be a danger, the diver realizes the white shark wishes for the diver to follow. Where is the diver destined to go following the white shark? Find out in ABZU and see what mysteries the ocean world has for you.
Sometimes games are at their best when they present the player with little to no information. The idea is that players will be free to explore a large world all while discovering the story as they play. That's what we loved about Little Nightmares and the ocean based adventure game known as ABZU. While players won't be running from horrible monstrosities like Little Nightmares, the world they explore will present puzzles and its own sense of beauty and dangers as you play. If you haven't yet played ABZU you're missing out on a great aquatic based adventure title that mirrors the elements we love in Little Nightmares.
ABZU- E3 2016 Launch Trailer | PS4 (Official Trailer)
---
Any Manga Like Little Nightmares ?
4. Heart of Darkness

System: PS1, PC
Publisher: Amazing Studios
Developer: Ocean Software (Europe), Infogrames Multimedia (Europe), Interplay Productions(NA)
Release Dates: July, 1998
Andy is like any other young boy. Filled with a passion for adventuring, it's no wonder Andy finds himself in trouble at school a lot for daydreaming. However, Andy won't have to wish for adventuring anymore when a strange solar eclipse opens up a portal to another world and takes Andy's dog—Whisky—away. Now Andy must use his self-built spaceship and journey after his canine friend. Though little does Andy know the dangers this adventure will bring him as he journeys into the Heart of Darkness.
In Little Nightmares, you play as a small hero in a shadowy world filled with dangers, equally this idea is mimicked in Heart of Darkness which released in 1998. Players enter a side scrolling adventure title where they must engage with various foes and environmental hazards with a boy who clearly isn't a superhero. That's why even when you feel as if you have power in Heart of Darkness, the game reminds you rather quickly that sometimes your only option is to run for safety. While Heart of Darkness may be almost 20 years old now, players who loved Little Nightmares will find a great amount of joy in this classic title. Adventuring is never easy for kids in games it seems.
---
5. Alan Wake

System: Xbox 360, PC
Publisher: Microsoft Game Studios, Remedy Entertainment
Developer: Remedy Entertainment
Release Dates: May 14, 2010
Writer's block has taken over popular writer Alan Wake and has brought his current story crafting to a grinding halt. Alan's wife Alice decides that maybe a vacation away from the city life and noise might help rekindle Alan's writing passion. Alice and Alan thus find themselves heading for a small town known as Bright Falls and to a small cabin within a nice quiet wooded area. However, the peace Alan and Alice wanted is shattered when Alice is taken by some strange force and Alan wakes up in a dark nightmarish version of Bright Falls. Now the writer will have to worry less about writer's block and more about the various darkened citizens that aim to kill him.
Little Nightmares has you playing not as a strong man or warrior but as a little girl. That's why it's interesting that while Alan Wake has you playing as a man, you're not a hero or warrior but just a normal writer with a flashlight and gun. Alan Wake may contain means of fighting back against the various monsters you face—which is a significant difference in comparison to Little Nightmares—but equally you never feel overpowered and need to rely on smart movement and timing to survive. Alan Wake gives players a small window of hope thanks to the weapons they wield but like Little Nightmares, those weapons only give you so much power. Alan Wake is an excellent action-adventure game with a tinge of horror based elements and we know that if you're a fan of Little Nightmare but need a bit more action over puzzle solving, you're going to love Alan Wake's gameplay.
Alan Wake- Trailer (Game Trailer HD) (Official Trailer)
---
6. Inside

System: PS4, Xbox One, PC
Publisher: Playdead
Developer: Playdead
Release Dates: Jun 29, 2016
The forest can be a place of endless adventures for any young boy or girl. However, sometimes those adventures can become anything but fun and joyous. When a young boy stumbles onto what looks like a military secret, he becomes hunted for what he witnessed. Now the boy must run away and stay one step ahead of the military that seems to have discovered something not from this Earth. Can the boy survive or will he be silenced for what he knows?
Last up on our 6 Games Like Little Nightmares list is Inside. Inside isn't a game about fighting aliens or fighting against soldiers but instead, focuses on solving puzzles and running for your life. Both Inside and Little Nightmares share similar gameplay and story aesthetics such as Inside's use of no voiced or written narrative which makes the player form their own theories as to what is transpiring in the world they're playing. Inside isn't a very long game but the lasting appeal of the stories two different endings will have most players—including us here at Honey's Anime—talking for months after completion. Developer Playdead really must have a strong affinity to journeying through forests we noticed.
INSIDE Trailer 2016 (Official Trailer)
---
Final Thoughts
The beauty of games like Little Nightmares is that players aren't always in bodies of strong warriors. Instead gamers must inhabit people that aren't adept at fighting and or are just normal not super human. This type of gameplay allows genres like horror and fantasy to form together in perfect resonance. That's why we know you'll love this list of games and if you do please let us know in the comments below. If you did love this recommendations list, why not check out more of our site for other lists just like this one and be sure to keep flocking back to us here at Honey's Anime.
---