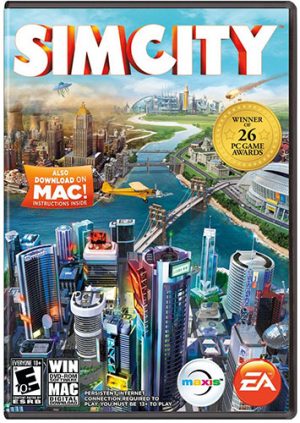 INTRODUCTION / OPENING PARAGRAPH
The ability to run a city, to create a rich and thriving metropolis and to be able to control everything, that is the beauty of SimCity games. The SimCity franchise gave players a power most games don't: true freedom to control everything about a city landscape. Not only fans love the franchise but so do we here at Honey's Anime. Now you don't need full control to know what we're leading to with this article. That's right everyone, we're looking at 6 Games Like SimCity.
Creating worlds and managing life isn't a new theme to the video game world. As far back as gaming goes, developers have made different titles that allowed players to feel what it's like to create mega cities or even just see them function based on decisions they have made. For our 6 Games Like SimCity we wanted games that either gave you control of cities or people in equal measure. We worked hard on this list and we know you'll appreciate it. Anyways you folks ready to build worlds and lives?
Similar Games to SimCity
1. The Sims 3

System/Platform: PC, iOS, Android, Windows Phone, PS3, Xbox 360, Nintend o DS, Wii, Nintendo 3DS
Publisher: Electronic Arts
Developer: The Sims Studio (Maxis), EA Mobile, Edge of Reality
Release Date: Jun 2, 2009
The Sims is back and bigger and better than ever. More customization for your characters, bigger worlds, more things to do and more things to create for your Sims. Now included is a pseudo story progression that allows even more control over your Sim's fate. With so many new features there is only question we can ask you. What are you going to do first in Sims 3?
It makes sense why we would start off with The Sims 3. From the same studio that brought you the SimCity series, The Sims have always given players control over individuals lives rather than a whole city. The Sims 3 gives players more ways to control their characters than any other installment. While there is a Sims 4 that was released, we still feel the third one provided more ways to play and a better experience overall. Fans of SimCity will truly fall in love with The Sims 3 if they have never played it before.
The Sims 3 Official Trailer (Official Trailer)
---
2. Cities: Skylines

System/Platform: PC, Xbox One, PS4
Publisher: Paradox Interactive
Developer: Colossal Order
Release Date: Mar 10, 2015
Maybe you love city building but want even more control. Well Cities: Skylines gives players control of not only city landscapes but the transportation system, as well. Create your cities and make them connect to others and design ways for your citizens to transport goods and services around the city. Figure out ways to make the transportation work better by reducing traffic jams and other issues. With several expansion packs available adding elements like snow and natural disasters you'll be busy maintain your city for some time to come.
Like SimCity, Cities: Skylines gives players the feeling of running a city but add some cool features. The traffic system and transportation themes are really robust allowing a true freedom not captured in most city building games. Graphically, Cities: Skylines looks impressive as well and it's amazing to see large metropolis like creations bustling and thriving. Cities: Skylines is truly a game like SimCity and maybe even better in some regards. Plus with console play, players who don't own a high end PC can enjoy Cities: Skylines on both the Xbox One and PS4.
Cities: Skylines- Release Trailer (Official Trailer)
---
3. Project AURA

System/Platform: PC
Publisher: Pixel Quality Games
Developer: Pixel Quality Games
Release Date: Jan 5, 2015
Instead of focusing on creating new lives and new cities what about instead focusing on just keeping humanity from going extinct? Project AURA tasks players with keeping a colony alive after they have just suffered world ending situations. Get these survivors ready by getting resources and training them in various skills. The human race may now be near its end but you can save them. Start from literal scratch on the waters and rebuild to make humanity stronger than ever in Project AURA.
Project AURA may be an early access game but it indeed is doing amazing things so far. Many games like SimCity give players the concept of building and creating future utopias but Project AURA is more akin to creating a world upon one that is destroyed and that is an extremely innovative idea. Developers of Pixel Quality Games really have shaped a usual city builder game and infused elements seen in RTS like games. We fully recommend giving Project AURA a go as it is such a cool game. With impressive graphics, a robust and unique gameplay mechanic and tons of updates what isn't there to not like about Project AURA?
Project Aura Game Trailer (Official Trailer)
---
Any Games Like SimCity ?
4. Tropico 5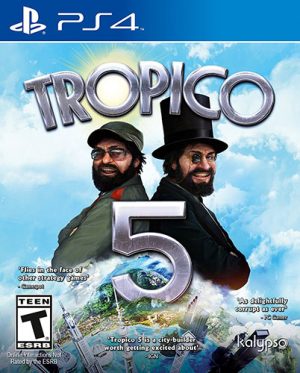 System/Platform: PC, PS4, Xbox 360, Xbox One
Publisher: Kalypso Media
Developer: Kalypso Media
Release Date: May 23, 2014
Tropico with the now 5th installment and it's back and with some huge new gaming implements. Players can now have cooperative and competitive play styles allowing players to team up with one another and or fight for dominance. Developers Kalypso Media put more emphasis on the citizens as well and if you're not careful they will cause a lot of issues as your reign upon them. Returning are the sandbox mode and a new campaign even deeper than before. Become EL Presidente the people want in Tropico 5.
Tropico has always been a series less about building cities but instead focusing on nations and that is even more prevalent in Tropico 5. The newer advancements make Tropico 5 a lot more fun and add some challenge to your leadership. The cooperative and competitive multiplayer add some new ways to play as well. Will you team up with friends or make the lands yours? The choice is yours and Tropico 5 allows it one of the coolest strategy games we've played. If you like control cities but less about building them, check out Tropico 5.
Tropico 5- Release Trailer (Official Trailer)
---
5. ANNO 2070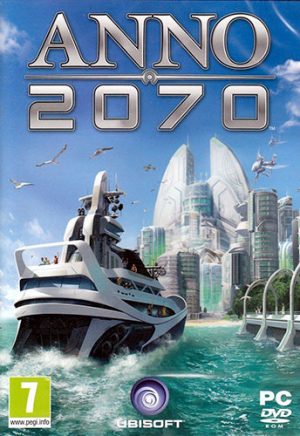 System/Platform: PC
Publisher: Ubisoft
Developer: Related Designs, Blue Byte
Release Date: Nov 17, 2011
The year is 2070 and finally the fears of the world have come true. The ice caps have melted thanks to Global Warming and thus the waters have risen overcoming cities. The world has now split into three factions—Eden initiative, Global Trust and S.A.A.T.—each seeking to change the world in different ways. What side will you choose? How will you change the world now that you have a clean slate to work with? Choose a side and rebuild mankind in ANNO 2070.
ANNO 2070 is two different types of games. Not only is this a city creating game but it contains real time strategy concepts as well. Players gain all the abilities of games like the SimCity Franchise but with deeper customization thanks to the faction element. You can choose 2 factions to start with—Global Trust Inc. and Eden Initiative—while the third can be unlocked later. Each faction gives players different goals and ways to play based on their action, for example the Eden Initiative focuses on greener environments while the Global Trust Inc. aim to use resources for fuel and energy. ANNO 2070 is a game all too similar to SimCity titles but with plenty of newer elements that make this a title built for fans of city building games.
ANNO 2070 Complete Trailer (Official Trailer)
---
6. Cities XL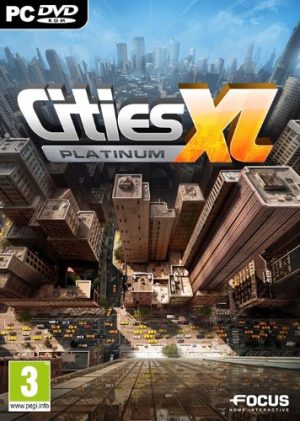 System/Platform: PC
Publisher: Monte Cristo
Developer: Monte Cristo
Release Date: Oct 8, 2009
Cities XL gave players a chance at making cities alongside friends and others on an online space. Players were able to work together to build thriving cityscapes by sharing their resources. You are able to create different types of area such industrial locations and commercial for your city to thrive and prosper. Unfortunately the online service has been off since 2010. However, the crux of the main game is still fully available. Create new cities on a scale never before seen in Cities XL.
Our final SimCity like game is Cities XL which might be one of the most adventurous titles. The whole multiplayer aspect made Cities XL a truly realistic type city building experience. There are multiple expansions and updates giving even more creative powers to the player but we here at Honey's Anime wanted to give credit to where it all started. Imagine SimCity and now imagine it on a way bigger scale, that is Cities XL and that is why we fully recommend checking it out. Now we have some cities to micromanage, excuse us if you would.
---
Final Thoughts
Creating lives and controlling them seems overly egotistical but in the video game world it's just loads of fun. Seeing a small village become a kingdom or controlling nations is just awesome and there's no other feeling like it in a good video game. SimCity is a well-known series but here at Honey's Anime we try to make sure to show love to lesser known titles and hopefully we did that with this list today. As always guys and girls, let us know in the comments down below if we did well and hey, don't leave for too long. Honey's Anime is always working hard to bring you more recommendation lists just like this one.
---