INTRODUCTION / OPENING PARAGRAPH
Valve has obviously made some impressive titles over the years like Left 4 Dead, the Half-Life series, and Portal 1 and 2. However, easily one of their most popular titles is the Team Fortress 2. The first entry in the series was met with okay praise and people loved it but the sequel would go on for years—even now, mind you—as a title that FPS fans couldn't get enough of. With quirky characters and a fun team-based gameplay format, Team Fortress would be a series that would lead to many games trying their best to get that same feeling in both heart and soul.
Thus today we here at Honey's Anime sat down and began chatting with one another. We asked the question, what games are similar to the Team Fortress games? As we asked that question, we began to type away and after much deliberation, we found our list. That's right everyone, today we examine 6 Games Like Team Fortress. Now let's venture into some amazing FPS games like Team Fortress that will surely make you smile in either memory or make you jump out of your seat to go buy them.
Similar Games to Team Fortress
1. Left 4 Dead 2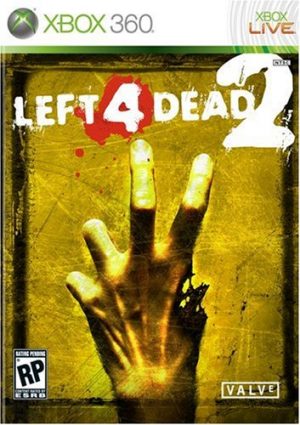 System/Platform: PC, Xbox 360
Publisher: Valve Corporation
Developer: Valve Corporation
Release Date: Nov 17, 2009
Left 4 Dead 2 takes place one week after the conclusion of the first title. The Green Flu has spread nationwide and now, infected humans are running in mass numbers as far down as the south. Taking Place in Georgia—later going towards Louisiana—we follow a new group of 4 survivors who are immune to the infection. Fate brought these four survivors together and now they find themselves relying on each other to somehow find an evacuation from the chaos growing all around them. Load up player, you're about to face an armada of infected in Left 4 Dead 2.
We here at Honey's Anime always believe in starting a gaming list on the best possible footing. For that reason, we chose Left 4 Dead 2 from the same developers responsible for the Team Fortress titles. Whether you're a newcomer to Left 4 Dead or a returning fan, this 4 player FPS title will be a real treat to those who love killing zombies with friends. Players will navigate multiple maps—either cooperatively or competitively—to reach the Safe Room like in the first Left 4 Dead game. Left 4 Dead 2 isn't just a copy of the first title as there are new weapons to be found, new maps and several new infected variants that will make veterans have to learn to prepare for newer situations that could arise once they show up. Left 4 Dead 2 is a sequel that builds upon the great elements of the first title and gives players even more to love.
---
2. Loadout

System/Platform: PC, PS4
Publisher: Edge of Reality
Developer: Edge of Reality
Release Date: Jan 31, 2014
Loadout is an interesting free to play third person shooter that aims to give players an arcade like multiplayer experience. Those who download Loadout will be dropped into a cartoony like shooter that isn't anything childlike thanks to over the top amounts of gore and tons of action. Gamers can also customize their characters fully leading to some truly outrageous designs that make characters feel comedic and or terrifying. With five game modes available, players will be having an endless amount of entertainment waiting once they hop online. Loadout also has a cooperative gameplay mode for 4 players to kill alien like beings if multiplayer isn't your thing.
Loadout by developer Edge of Reality is truly a wacky but fun title. Despite the game not being updated anymore—Edge of Reality has basically fallen on hard times—Loadout still has fully functional online servers to give players plenty of reasons to play. We personally loved Loadout's crazy and hectic gameplay that reminded us of the various hectic moments that can be found in Team Fortress 2. Honestly folks there is no reason not to try out Loadout it's free to play—though you can purchase avatar items and such with real life currency—and really a load of fun to see your odd cartoon character killing enemies in very over the top ways. Go show some love to Edge of Reality and try out Loadout as soon as possible.
Loadout- Launch Trailer | PS4 (Official Trailer)
---
3. Battlefield 1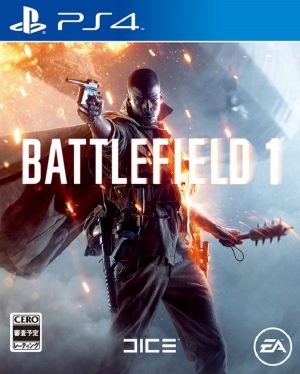 System/Platform: PS4, Xbox One, PC
Publisher: Electronic Arts
Developer: EA DICE
Release Date: Oct 21, 2016
Battlefield 1 drops players into the year 1918 and what is consider World War I or the Great War. Players of the single player story will experience WWI through the eyes of several individuals who all had various tasks in the war. Characters such as Daniel Edwards who served as a British Tank operator or Luca Vincenzo Cocchiola who was a member of the Italian Arditi unit will be just a few of the souls who endured various warfare. If players jump online, developer EA DICE have a new and improved multiplayer experience waiting. Whatever your choice may entail, Battlefield 1 wants to show the world a new FPS title that proves to be robust and deep.
We won't lie folks, Battlefield 1 really threw us for a loop once in released in 2016. Not only did we see amazing graphics but we saw some of the most impressive storytelling from EA DICE in some while thanks to the short but sweet single player. However, once we jumped online we were even more surprised. The new maps and gameplay modes—especially the revamped Conquest Mode—were even better than the previous Battlefield titles. Thanks to the ability to choose several classes and a heavy reliance on team based combat, Battlefield 1 harkens to the best elements of Team Fortress in so many great ways.
Battlefield 1 Official Reveal Trailer (Official Trailer)
---
Any Games Like Team Fortress?
4. Counter-Strike: Global Offensive

System/Platform: PC, PS3, Xbox 360
Publisher: Valve Corporation
Developer: Hidden Path Entertainment, Valve Corporation
Release Date: Aug 21, 2012
Counter-Strike: Global Offensive—or simple Counter-Strike: Go—puts players into a large scale FPS multiplayer experience. Players will be aligned on either the counter terrorist side or Terrorists as they fulfill various tasks aligned to each side. Six different games modes are available in Counter-Strike: Go such as Deathmatch, Demolition and Arms Race to name a few. Players will start each match and must purchase guns and equipment using in game currency for the best chances at survival. With so much content developer Valve Corporation truly have learned from their past Counter Strike titles and really made Counter-Strike: Go a truly amazing new entry in the series.
Most likely if you're an avid fan of FPS games, you've heard of Counter-Strike: Go. This is a series that is referenced in not only anime but tons of other forms of medium because like Team Fortress, Counter-Strike: Go is nothing but fun. Players who like the Team Fortress series but don't want to always have team based game modes can enjoy Counter-Strike: Go thanks to the several game modes available to play. Trust us folks, it's easy to find yourself having sunk hours and hours in one day playing Counter-Strike: Go hoping to unlock new guns or just getting lost in the joy each new game brings. We here at Honey's Anime definitely recommend checking out Counter-Strike: Go if you love the Team Fortress series.
Counter-Strike Global Offensive Trailer (Official Trailer)
---
5. Tom Clancy's Rainbow Six Siege

System/Platform: Xbox One, PS4, PC
Publisher: Ubisoft
Developer: Ubisoft Montreal
Release Date: Dec 1, 2015
Tom Clancy's Rainbow Six Siege aims to bring back the Rainbow Six cooperative play with more depth than ever before. Players will choose one of several modes and be assigned as either attackers or defenders. Hostage Mode for example tasks each side with a specific goal, defenders must stop the attackers from reaching the hostages and attackers must either eliminate the defenders or rescue the hostages. With multiple classes and weapons, Tom Clancy's Rainbow Six Siege offers an even more robust system than ever before giving players a vast amount of customizable options for their character. Five modes of play, several maps and plenty of DLC makes Tom Clancy's Rainbow Six Siege a fun team based FPS.
If players want to win in Team Fortress 1 or 2 they need to rely on teammates. Sure an individual might be skilled with a specific class but ultimately if their own team is down they won't last the remainder of the match. That's why we love Tom Clancy's Rainbow Six Siege which really explores teamwork at its finest. Players can really come up with some impressive moves to win any situation but equally need to be flexible if a plan goes south. Gamers looking for a team based shooter that is fun and deep—all traits of Team Fortress titles—will find plenty to enjoy in Tom Clancy's Rainbow Six Siege.
Tom Clancy's Rainbow Six Siege Official- Operator Gameplay Trailer [UK] (Official Trailer)
---
6. Overwatch

System/Platform: PS4, Xbox One, PC
Publisher: Blizzard Entertainment
Developer: Blizzard Entertainment
Release Date: May 24, 2016
Humanity had finally reached a point of what seemed like a genuine golden age. Technology and human prosperity reached an all-time peak. However, one of humanity's creations in the form of AI robots called Omnics, began revolting against their creators. Facing a possible war the governments of the world created Overwatch a team of specialized soldiers with various abilities and powers. However, while Overwatch is able to quell the AI threat an internal strife between the leaders causes a new war to break out…
Wrapping our already amazing list of 6 Games Like Team Fortress comes the highly popular title Overwatch. Like Team Fortress, Overwatch is a FPS team based game which relies on player's efficient team communication and effective distribution of various classes. Developer Blizzard Entertainment put a lot of heart and soul into Overwatch which can be seen from the animated cutscenes and overall visuals of the game being nothing but gorgeous. Whether you're playing on console or the PC, you'll find that Overwatch is a real treat and allows players to focus on getting better with classes rather than unlocking new guns or skills. As players of this phenomenal game here at Honey's Anime we can honestly say every match we've been in—even the annoying ones—has been a real treat with friends or in quickplay matches.
Overwatch Cinematic Trailer (Official Trailer)
---
Final Thoughts
Games like Team Fortress are rare in the world of gaming. It's rare for any title to have a life for years after a game's release. That's only possible though if both the fans show a true appreciation for the title and the developers show equal care in creating updates and new things to enjoy even years later. We know eventually the titles above and Team Fortress will hit their end and the doors will close on their multiplayer lives, but till then we're going to enjoy these titles for as long as we can. Speaking of enjoyment we here at Honey's Anime hope you have enjoyed this list. Leave a comment down below so we can hear from you amazing fans and stick around as more articles are inbound very soon.
---