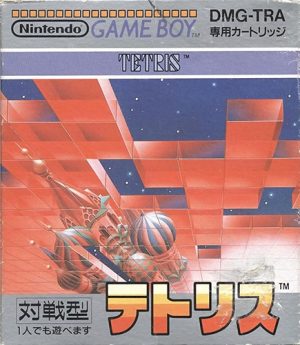 Ah, Tetris, the one puzzle game that was hard for many to put down. Tetris also has one of the most memorable themes in the world. In fact the London Philharmonic does a wonderful orchestrated version of it. We've spent hours listening to music in anime and games, and its theme is a great track! Like many games these days, there are sportlike events for Tetris. However, Tetris has existed since 1984, which is 33 years to date. Some of us here at Honey's are 33, and can't even remember the conception of the game. Many were still in cradles at the hospital, or weren't even born yet.
There are a handful of games that came close to what Tetris was, and still is. Those very few amazing games that could even hold a candle to it, were also very memorable. Tetris taught many of us how to pack our bags better for the future, when we moved into our own places. Putting the right sized boxes in the right places was, and still is a big obstacle. Tetris and games like it have been shown to improve brain functions; Tetris in particular, "leads to a thicker cortex and may also increase brain efficiency" according to www.sciencedaily.com. So, you can make the argument that Tetris is good for your health!
You will rarely come across games that have aged like wine, but Tetris is one of those games. Below you will find 6 similar games to Tetris, which may also be good for your brain activity! This list is not in any particular order.
Similar Games to Tetris
1. Bejeweled Collection

System/Platform: PC
Publisher: Mastertronic
Developer: PopCap
Release Date: Aug. 30, 2013
All of the pretty gemstones need to be smashed in Bejeweled! You're goal is to match up the correct gem shapes and colors. You try to smash as many gems as possible. There are choices between selecting the simplest pairs to break, and then selecting pairs that will break many gems. Sometimes this game takes a bit of planning and forethought to get the highest scores. Like most of the puzzle games on the list, there isn't really a plot. There are, however, a ton of game modes. The Bejeweled Collection will allow you to play Bejeweled 1, 2, and 3.
Bejeweled, like Tetris, is a game you can play on the go, and are great games if you only have a few minutes of the day to spare (like if you're on a break at work). We recommend this PC version, but the individual mobile versions, are also quite good. You will have shapes falling from the top to the bottom in Tetris. In Bejeweled you will also have the gems falling from the top down once you start destroying gems. The Tetris blocks are different shapes and colors, and the gems in Bejeweled are also different shapes and colors. Though the goal is more of a matching game in Bejeweled, it's very likely you'll like it if you like any versions of Tetris.
Bejeweled - Trailer
---
2. Dr. Mario

System/Platform: Gameboy, Game Boy Advance, NES, Super Nintendo, 3DS
Publisher: Nintendo
Developer: Nintendo
Release Date: Oct. 1990
Killing viruses has never been more fun! Take the role of Dr. Mario, then use a blue/red/yellow pill combination to kill those pesky germs. If only every disease in real life were this easy to cure! It sure would be nice if the colored pills worked in the real world. The number of viruses depends on how far you've progressed in the game. So if you're on level 10, the viruses you need to cure are more in number compared to starting at level 1. While it doesn't really have much of a plot, it's clear that Mario is trying to cure things. He also makes a fun character to play in a few of the Smash Bros. games.
You will rotate and match the color of your pill with the color of the virus. In Tetris, you rotate blocks to make them fit certain spaces in a similar fashion. Like in Tetris, the pills will fall top down steadily, and also like Tetris, you lose if they reach the top. They are very similar in gameplay, and Nintendo thinks so too! In 1994 Nintendo released Tetris & Dr. Mario in the same game on the SNES. So if you're having doubts that you might enjoy this game, put them to rest. Dr. Mario should be on your list if you liked Tetris. Get your hands on any version you can!
Dr. Mario – Trailer
---
3. Candy Crush Saga

System/Platform: Android, IOS (Iphone/Ipad), Online/Browser
Publisher: King.com, Aqeel Abbas, King.com Limited
Developer: King.com, Insaniac, King.com Limited
Release Date: Apr 12, 2012
This is a game that will make you want to eat something sweet! We think we went through 10 bags of chocolate and hard candies while playing this game. If you're a person on a diet, you might want to steer clear (nom nom nom). It's your job to match the candies up and "crush" them sort of like in Bejeweled. Only this time, there are microtransactions, and a ton of levels. If you have kids that like to press the "buy it" button on your tablet or phone, keep them away from this too. Candy Crush is an incredibly addictive game that draws you in, then makes you buy items to pass certain levels.
Just so we're clear, Candy Crush is a fun game, but it can drain your bank account too. According to www.dailymail.co.uk, a woman by the name of Lucy Berkley blew £400,000 in London, in one day of microtransactions. Some of us could freaking retire on £400,000. Anyway, Tetris and Candy Crush are both puzzle games. Once you run out of options to match up the right colors, the game ends. If you run out of ways to get rid of blocks in Tetris the game also ends. Also like the Tetris blocks, the Candy falls from the top down after you crush it. Candy Crush is a lot like Bejeweled as well, so if you liked either of these games you will like Candy Crush. Just don't link it to a credit card.
Candy Crush Saga - Trailer
---
Any Games Like Tetris?
4. Slydris

System/Platform: IOS (Iphone/Ipad), Macintosh, PC
Publisher: Radiangames
Developer: Radiangames
Release Date: Feb. 16, 2012
Slydris is a game where you slide blocks of various sizes to the left or right and try to fill in a gap. You have seconds to try and rid yourself of as many blocks as possible. After your 10 seconds are up, new blocks fall from the top down. Try and use forethought to get the big scores, pre-plan your slides, and get the big chain reactions! The game is hypnotic, and it's a very easy game to get into. It is a very calming experience. In fact, there is a mode called Zen mode. Some of us could use some nice simple puzzle games to calm down with.
The music in Slydris is very nice, and makes the game even more calming. Like Tetris, Slydris has various levels of difficulty when you play long periods of time. Also like Tetris, you have to fill in a space in order to rid yourself of the layers of blocks. Both games have blocks that fall from the top down. Slydris uses a very similar template to Tetris! If you enjoyed Tetris, this is a game you should try out. It's a puzzle game that is really easy to pick up and play, but is also deeper than people may think.
Slydris – Trailer
---
5. Puyo Pop Fever

System/Platform: Arcade Games, Dreamcast, DS, Game Boy Advance, Gamecube, Macintosh, Palm OS Classic, PC, Playstation 2, PSP, Xbox
Publisher: Sega, ATLUS, Ignition Entertainment, THQ
Developer: MileStone Inc., Sonic Team, Sega
Release Date: Jul. 20, 2004
Ms. Accord has lost her flying cane, and she will reward the student who finds it. You take the role of one of the students and journey into the world. The outcome of the game depends on which character you choose. At its core, this is a puzzle game where you match the same colored blobs. Like other puzzle games, it's your goal to get the highest score and throw your opponent off their game. Place the blobs carefully and you can make crazy combination chains. Sega made this game for many gaming systems, so you should have no issues finding a copy!
Puyo Pop is Sega's answer to Tetris. The games play so similar that they're now featured in the same game on the Nintendo Switch in Puyo Puyo: Tetris. The different colored blobs will drop from the top down like in Tetris. Also like Tetris, you can rotate the blob groups, and try to match the other ones that already landed. Puyo Pop features colorful voice acting and colors. Tetris features colorful blocks, but really no characters to speak of. If you like Tetris, give Puyo Pop Fever a try. Then after that, go buy Puyo Puyo: Tetris!
Puyo Pop Fever – Trailer
---
6. Lumines: Electronic Symphony

System/Platform: Playstation Vita
Publisher: Ubisoft
Developer: Q Entertainment
Release Date: Feb. 15, 2012
Your goal is to make the multi-colored blocks one solid square. There is a vertical line that constantly moves from left to right, eliminating the squares. You can select your avatar too, and you can gain special abilities if you do well. It also, like the title suggests, has rhythmic music! It even has music from The Chemical Brothers. This version of Lumines also offers a variety of game modes and a touch-screen mechanic for the Vita. It's an extremely addictive puzzle game, and IGN gave it a 9.0 review.
Like Tetris, you have to deal with falling blocks in Lumines. The blocks in both games fall from the top down. You can rotate the blocks in both games, and the goal is to eliminate as many blocks as possible. Unlike Tetris, the blocks in Lumines never change shape, just color. If you find yourself in need of some hypnotic music and a good puzzle game, both games will also give you a great experience. There is a very good chance that if you liked Tetris, you'll like Lumines too!
Lumines: Electronic Symphony - Trailer
---
Final Thoughts
Puzzle games make us think of ways around problems, and sometimes they can even help you create spaces where it's cramped in real life. When people think of problem solving, sometimes they think about math, which isn't a fun subject for many. But these games show us that solving problems can be fun! There are all sorts of Puzzle games out there, and there were ones not on the list. Columns, for example, is a bit old, but gets an honorable mention from us. Did you enjoy our list? Perhaps you would like to talk about your favorite puzzle games below? Please feel free to leave a comment!