More often than not, a halfway decent manga is going to be adapted into an anime. This is especially true when the story comes from the mind of an accomplished mangaka, and Naoki Urasawa definitely fits the bill. While the creator tends to shy away from mainstream or shounen concepts, Urasawa is a master of mystery and has contributed many great franchises to the manga industry.
Despite ending over a decade ago and being considered one of the best manga of all time, 20th Century Boys has yet to be adapted into an animated series. Urasawa's extraordinary tale dealing with a childhood pact gone wrong has received a live-action adaptation, but that is probably the most we can expect.
20th Century Boys follows a group of middle-aged men (and one woman) who are leading relatively mundane lives. As children, they dreamed of changing the world for the better and crafted a plan to accomplish it. With age comes maturity, prompting Kenji Endo to abandon his childish mentality and get a job. Suddenly, a person who is simply known as "Friend" starts to act out their detailed plan, turning himself into a living god. Reunited with his old group, Kenji and company try to figure out how "Friend" is connected to their past and, if necessary, to put a stop to his plans!
20th Century Boys is intense, expertly written, and boasts a decent art style that compliments the plot's thriller elements. Regularly jumping from one time period to another, Urasawa crafted a story packed with multilayered characters who are unique and emotionally engaging.
If you enjoyed 20th Century Boys' sense of mystery, here are six other manga worth reading.
Similar Manga to 20th Century Boys
1. Monster

Authors: Urasawa, Naoki
Genres: Mystery, Drama, Psychological, Seinen
Volumes: 18
Published: Dec, 1994 to Dec, 2001
This recommendation is almost TOO obvious! Written by the same author who penned 20th Century Boys, Monster is arguably Naoki Urasawa's most famous work. Published over the course of seven years and 18 volumes, the story never loses focus or wastes any time on filler arcs.
Working in Germany, Dr. Kenzou Tenma is a highly respected brain surgeon on the fast track to medical superstardom. Hailed as a revolutionary mind who can change the future of medicine, Tenma's life is turned upside down after he is forced to choose between the life of a small boy and the town's mayor. With the two needing an emergency operation, Tenma picks the kid as he was the first to be scheduled. Tenma's adherence to ethics turns everyone against him and he ends up blacklisted.
Fast forward a couple of years, Tenma is barely scraping by and the boy developed into somewhat of a sociopath. Murders start to occur and Tenma ends up caught in the middle.
Initially, the manga's title seems to refer to Johan Liebert, the boy saved by Tenma. As the story progresses, the line separating good and evil begins to blur, as Tenma desperately tries to take down the person he once saved. Similar to 20th Century Boys, Urasawa prioritizes the development of the characters above anything else, leading to one of the best storylines in history.
---
2. Billy Bat

Authors: Urasawa, Naoki; Nagasaki, Takashi
Genres: Mystery, Drama, Historical, Supernatural, Police, Psychological, Seinen
Volumes: 20
Published: Oct, 2008 to Aug, 2016
Whenever Naoki Urasawa announces a new title, people are going to take notice. Any successor to 20th Century Boys and Monster is destined to suffer from high expectations, but Billy Bat incorporates all the thrills, mystique, and twists associated with the author's previous work. Like the majority of Urasawa's writing, Billy Bat requires patience but is well worth the effort.
Set in the late 1940s, Kevin Yamagata is a comic book artist known for Billy Bat, a Noir detective series about an anthropomorphic rodent. After learning about a similar manga that predates his comic, Kevin starts to fear that he subconsciously plagiarized the idea and heads to Japan to ask the author for permission to use the character. What started out as an innocent case of copyright infringement quickly escalates to an ancient conspiracy involving murder, political sabotage, and the supernatural. Apparently, Billy Bat is more than just a comic book protagonist.
20th Century Boys regularly alternates between Kenji's childhood and adult life to provide context for the present-day events. Billy Bat takes this technique to its absolute limit, as there around 20 different timelines spanning from the first to the 21st century. Amazingly, Urasawa's story never feels confusing or overwritten. Stuffed with unpredictable but logical twists and turns, Billy Bat even references a couple of real-world incidents like 9/11 and the Berlin Wall.
---
3. Pluto (Pluto: Urusawa x Tezuka)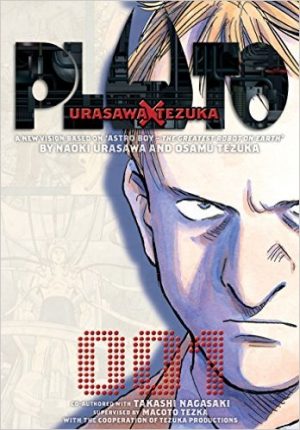 Authors: Urasawa, Naoki; Tezuka, Osamu
Genres: Action, Mystery, Mecha, Sci-Fi, Psychological, Seinen
Volumes: 8
Published: Sep, 2003 to Apr, 2009
Osamu Tezuka's Astro Boy is rightfully recognized as one of the industry's most influential series. Inaugurated in 1952, Tezuka's science fiction story takes place in a futuristic world where robots and humans live side by side. AI beings are not treated as servants or objects, as robots lead fulfilling lives and even have families. While the concept is not necessarily unique, Tezuka's handling of the subject matter is beyond reproach.
Naoki Urasawa tends to drift towards darker storylines, so it was slightly strange when he turned to Astro Boy for inspiration. Pluto is based off a story arc in Tezuka's manga, with Detective Gesicht taking over as the protagonist. When artificial and human bodies start to drop, Tezuka's minor character is called in to investigate the string of murders. While a human serial killer would be bad enough, Gesicht's job gets much harder when the case leads to a robot becoming the main suspect. In the last eight years, not a single murder has been attributed to a machine, so this revelation shakes up the social landscape.
Pluto brings together two of the greatest mangaka in the business, even if Tezuka is only indirectly involved. Urasawa successfully manipulated a classic sci-fi story to create a masterful thriller. Whether involving the occult or robots, both series feature a public figure who is idolized by society and the stories are told from the perspective of a disillusioned protagonist.
---
Any Manga Like 20th Century Boys ?
4. Master Keaton

Authors: Urasawa, Naoki; Katsushika, Hokusei
Genres: Adventure, Mystery, Drama, Historical, Slice of Life, Military, Seinen
Volumes: 18
Published: Nov, 1988 to Aug, 1994
Every genius has an origin story and that includes Naoki Urasawa. While not the author's first manga, Master Keaton shares a fair deal in common with the mangaka's future work and served as a precursor of what was soon to come!
Co-written with Hokusei Katsushika and Takashi Nagasaki, Master Keaton's eponymous character is a former SAS agent who, after the birth of his daughter, turns his back on the spy game to become a world history teacher in Japan. Unfortunately, Taichi Keaton-Hiraga's reputation precedes him, and he is regularly summoned to investigate cases.
Unlike 20th Century Boys, Master Keaton follows an episodic structure, with the protagonist investigating a different case per chapter. While this stylistic choice flies against Urasawa's later manga, Master Keaton is a gripping procedural bolstered by a fascinating protagonist. Despite experiencing many strange and eccentric adventures, Keaton is a perfectly ordinary and relatable dude. As the hero's cases take place all over the world, Master Keaton sheds light on the political scenes of countries like England and Germany.
---
5. Golgo 13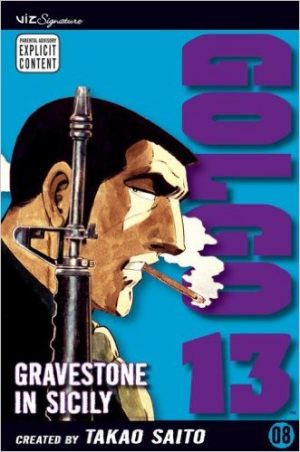 Authors: Saitou, Takao; Koike, Kazuo
Genres: Action, Adventure, Mystery, Drama, Historical, Seinen
Volumes: Ongoing
Published: Nov, 1968 to Ongoing
With the first chapter dating back to 1968, Golgo 13 is the longest running active manga. As of today, Shogakukan has published 187 volumes and Takao Saito's franchise has spawned various adaptations across multiple mediums. Suffice it to say, Golgo 13 is rather popular! The sheer amount of content available for consumption might seem overwhelming, but the chapters tend to be self-contained and easy to digest.
The premise is shockingly simplistic, almost to the point of parody. Golgo 13 is the world's greatest assassin and, no matter the situation, he never misses. Whether seeking revenge or trying to topple an oppressive regime, the stoic protagonist always finds a way to get the job done. Frankly, Golgo 13 is manga's equivalent to James Bond, just with less humor and martinis!
While this might sound fine and dandy, what does Golgo 13 have to do with 20th Century Boys? Even though the latter is more ambitious and character driven, both series extend their storylines beyond a single city or country. For a lack of a better word, they are international stories. 20th Century Boys and Golgo 13 regular allude to real-world social and political issues, although Saito's manga tends to prioritize the criminal element more than Urasawa's story.
---
6. Loose Senki: Old Boy (Old Boy)

Authors: Caribu, Marley; Minegishi, Shinmei
Genres: Action, Mystery, Drama, Psychological, Seinen
Volumes: 8
Published: May, 1996 to Oct, 1998
Yes, THAT Old Boy. 2003's highly popular Korean film was based on a manga written by Marley Caribu and illustrated by Shinmei Minegishi. For those familiar with the adaptation, Park Chan-wook's neo-noir flick took quite a few creative liberties with the source material, so the manga's mysteries are not completely spoiled.
Seemingly without any rhyme or reason, Shinichi Gotou is kidnapped and locked away in a private prison. As the years drift by, the only thing that keeps Gotou going is his unbridled hatred for those responsible. After spending a decade in isolation, the broken man is released without any explanation to a world he barely recognizes. Desperate for answers and revenge, Gotou instigates a game of cat and mouse to unveil the villain behind the curtain.
Loose Senki: Old Boy is a psychological study showing the extremes one man is willing to go for vengeance. Gotou's predicament is shrouded in mystery and it is hard to not sympathize with his quest for answers. While Old Boy largely sticks to one timeline, Gotou's past holds the key to why he was kidnapped.
---
Final Thoughts
20th Century Boys is an absolutely thrilling ride that only improves with every new revelation or twist. Even if Kenji is the protagonist, Urasawa's story is far bigger than a single person and deserves to be experienced. Like 20th Century Boys, these six recommended manga are built around a solid central mystery and tackle mature themes that tend to be grounded in reality.
Is there any other manga that you would recommend for fans of 20th Century Boys? If yes, please leave us a comment below with your recommendations.
---