Bokura ga Ita – We Were There is a sweet shoujo manga which hides a darker side. In fact, even if it seems like your typical shoujo manga, actually, it's very deep and it faces painful themes like loss, pain a person goes through, and so on. Bokura ga Ita was written and illustrated by Yuuki Obata, and it started its serialization in 2002. This story touched people's hearts and it gained huge popularity, so much so that it had an anime adaption in 2005.
Bokura ga Ita revolves around Nanami Takahashi, a girl who starts her high school life full of hopes for the future. She wishes to make friends and, if possible, to fall in love for the first time. Motoharu Yano is the popular boy who happens to be in the same class as Nanami. By chance, the two of them start chatting and, step by step, they warm up to each other, until they finally decide to start dating. There are shadows in Yano's past, though: soon, Nanami will discover what lies behind the surface, as Nana – Yano's first girlfriend – died in a car accident, one year prior. Nanami and Yano will have to fight for their love, through hardships and trouble.
This is the touching love story we like, and since we know you all like it too, we thought about a list of six manga which are similar to Bokura ga Ita. Just beware, though, as we chose the ones that will pull your heartstrings very hard! Here we go!
Similar Manga to Bokura ga Ita / Similar Manga to We Were There
Similar Manga to Bokura ga Ita / Similar Manga to We Were There
1. Sunadokei (Sand Chronicles)

Authors: Ashihara, Hinako
Genres: Comedy, Drama, Romance, Shoujo, School life, Slice of life
Volumes: 10
Published: August 2003 – August 2006
Let's start with Sunadokei! It revolves around Anna Uekusa, whose parents divorced and that resulted in Anna and her mother moving from the chaotic Tokyo, to a rural area – Shimane – where her mother grew up. Anna is not used to people talking to her, being kind to her, or warming up to her. She's from Tokyo, and she just wants to be left alone. Yet, a terrible tragedy strikes in Anna's life, and she will finally understand to what extent people's kindness can help her.
With Sunadokei and Bokura ga Ita we are in front of shoujo manga characterized by a tragedy which affects the main characters' lives. Anna from Sunadokei, and Yano from Bokura ga Ita face a terrible loss, and they're almost losing their faith, when someone lends a helping hand and both of them fall in love. It's almost as if both the couples in these two shoujo manga face the same hardships, with the same premises. This is so true that, toward the end, both these manga deal with the long-distance relationship's theme. If you liked Bokura ga Ita, it's time you start reading Sunadokei!
---
2. Orange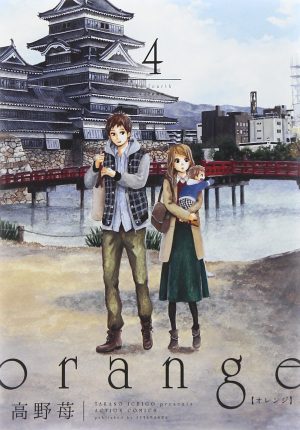 Authors: Takano, Ichigo
Genres: Drama, Mystery, School life, Seinen, Shoujo, Slice of life, Supernatural
Volumes: 6
Published: March 2012 – January 2017
Let's go on with yet another shoujo manga able to touch the readers' hearts! Naho Takamiya is your typical high school girl, who sees her life change before her eyes when she receives a letter from herself 10 years in the future. Although comprehensibly skeptic in the beginning, she is forced to accept the truth of that letter, as it unfolds together with what happens day after day. That letter is a request of help from Naho, to Naho, to change the past in order to save Kakeru Naruse, the new transfer student. All the regrets written in that letter are connected to Kakeru who will no longer be with them in the future. Will Naho manage, together with her friends, to save Kakeru?
Orange and Bokura ga Ita are two shoujo manga on the same wavelength. While it's true that Orange wields a supernatural element that in Bokura ga Ita lacks, it's also true that the characters share almost the same experiences. Naho and Nanami find themselves in a situation where they have to help and save their beloved boys. Both Kakeru and Yano faced a tragedy which scarred them deeply, leaving them unable to react, or open up to other people. These two series have the same vibes: both are full of melancholy moments, and sometimes there are sparks of hope. We think you're gonna love Orange if you liked Bokura ga Ita!
---
3. Koizora: Setsunai Koimonogatari (Love Sky – Sad Love Story)

Authors: Haneda, Ibuki (Art) Mika (Story)
Genres: Drama, Romance, School life, Shoujo, Slice of life
Volumes: 10
Published: 2007 – 2009
Mika Tahara is the protagonist of this sad love story. Mika is a normal high school girl, who just wants to enjoy her school life, by making new friends and, possibly, fall in love. After three months since the beginning of school, she meets Hiro, and it feels like destiny. The two of them start to warm up and open up to each other, until the day Mika discovers the truth. Hiro is an infamous delinquent, and what's worse, she's already in love with him. Their love will face many hardships, but will they manage to stay together?
Do these premises ring a bell? Well, yes, Koizora and Bokura ga Ita share the same premises and a school setting. Mika and Nanami fall in love with their counterparts way before realizing that under the surface, there's a reality they wouldn't have thought of. Hiro and Yano are very similar in the way they deal with the end of a relationship, and they both weigh themselves with responsibilities. Koizora has darker side to it, it's true, but the feeling you'll have while reading it, is the same you had while reading Bokura ga Ita. Because what doesn't change in both these stories is that they are full of love!
---
Any Manga Like We Were There/ Any Manga Like Bokura ga Ita ?
4. Ao Haru Ride (Blue Spring Ride)

Authors: Sakisaka, Io
Genres: Comedy, Drama, Romance, Shoujo, School life, Slice of life
Volumes: 13
Published: January 2011 – February 2015
Let's go on with Ao Haru Ride and its decent amount of drama! During junior high, Futaba Yoshioka was ostracized by her female classmates because she was too cute. Now in high school, she wants a brand-new start, by resetting her image and acting like a real tomboy. One day, while walking back to her classroom full of junk food, she meets Tanaka, the boy she liked during junior high. Because of some circumstances, Futaba hadn't been able to convey her feelings to him, only to hear Tanaka say that he liked her back then, but after three years things can't be the same anymore. How will Futaba react to that confession, all the more when she still likes Tanaka?
Ao Haru Ride and Bokura ga Ita share the same vibes. They both seem cliched shoujo manga, while they actually wield some traits that make them very peculiar. The two couples of these series go through the same kind of experience, and you grow attached to each of them while they grow, chapter after chapter. The male protagonists are very similar. Kou and Yano faced tragedies that left them broken: they both feel the guilt, and are unable to trust or love again. While Futaba and Nanami are left there hurting, confused, but unable to give their love up. If you want to drown into an ocean of emotion, catch Ao Haru Ride up. It won't fail you!
---
5. Koishitagari no Blue (Beloved Blue Wishes)

Authors: Fujiwara, Yoshiko
Genres: Romance, School life, Shoujo
Volumes: 6
Published: August 2007 – July 2009
Koishitagari no Blue revolves around Ao Mizushima, who is about to start her high school life. It's the entrance ceremony, when a guy named Riku pops up and asks Ao to become her girlfriend out of the blue. Ao is skeptic, as they just met and that's not what she would have expected. But after Riku explains to her that he only needs Ao as a fake girlfriend, she agrees. Their fake love story begins, but what are the consequences?
Koishitagari no Blue and Bokura ga Ita are shoujo series, with a school setting, both involving a love square. Ao and Nanami are very similar in their interactions: they both cling to their love for their counterpart, never letting go. At the same time, Riku and Yano share some similarities, too. They appear easygoing, cheerful and smiling, but both hide behind that facade. Even though the chemistry between the two main characters is strong, the hardships will test the depth of their feeling. If you like tormented love stories, full of trouble and misunderstanding, Koishigatari no Blue will suit your tastes!
---
6. B.O.D.Y.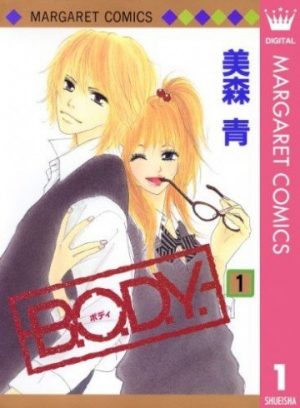 Authors: Mimori, Ao
Genres: Drama, Romance, School life, Shoujo
Volumes: 15
Published: October 2003 – January 2009
Ryouko Sakura is a very weird 16-year-old girl. Or at least, that's what everyone thinks. She is madly in love with Ryuunosuke Fuji, her classmates. He sits next to her, and he is very quiet, silent and – of course – handsome. One day, Ryouko discovers the flip side of Fuji: he works in a host club, where women pay to spend time with men. A big range of emotions turns Ryouko over after discovering the truth, so much so that she doesn't know what to do anymore. Is her love for Fuji doomed, or is it just the beginning?
Once again, like in Bokura ga Ita, we deal with a shoujo manga with a school setting. As the premises may differ, B.O.D.Y. shares a lot with Bokura ga Ita. For starters, the development of the love story between the main characters is marked by troubles and hardships; when something seems to be going the right way, problems arise one after another. Ryouko and Fuji build their relationship bit by bit, chatting, spending time together and warming up to each other, exactly like Nanami and Yano. These two couples are characterized by sweet interaction and tender moments. All in all, if you feel like reading something similar to Bokura ga Ita, but with a more lighthearted atmosphere, B.O.D.Y. is the right choice!
---
Final Thoughts
B.O.D.Y. puts an end to our list of emotional shoujo manga. This was a very touching trip, as we talked about love stories which are tormented and full of hardships, whose characters are scarred by their past, and in most cases faced the loss of a beloved person. Bokura ga Ita is amazing, as it makes the readers reflect on life, and as it speaks the language of love tenderly and, at the same time, in a painfully true way. That's why we tried to pick those manga which could give you all the same good vibes, atmospheres and themes you enjoyed in Bokura ga Ita. We really hope you'll find this list useful, somehow, and don't forget to let us know what you think in the comments below!