The thrill that high school sports brings never fails to keep our blood boiling. After all, how many chances do we have to feel the adrenaline pumping action inside the ring, court, stage, or wherever they held those matches in the safety and comfort of our room? 
Hinomaru Zumou (Hinomaru Sumo) is a manga written and drawn by Karada. It follows the sumo journey of the titular character, Ushio Hinomaru. Entering new schools, he joined the meager one-man sumo club of Oodachi High School. Aiming for Hinoshita Kaisan, the sumo club gains new members with various strengths and personalities. Their path is hurdled by one powerhouse after another. Running away is never an option.  In a world where body build and strength matters, a relatively small man aims to dominate the whole sumo world. As the common saying goes, "A journey of a thousand miles begins in a single step." The question is, will Ushio's build bring him the Yokozuna title or will he fall along the way?
If Ushio's journey is not enough to quench that fighting sports manga thirst, we've gathered six other similar manga that will hopefully satiate your hunger.
Similar Manga to Hinomaru Zumou  (Hinomaru Sumo)
1.Days

Authors: Tsuyoshi Yasuda
Genres: School, Shounen, Sports
Volumes: Unknown
Published: April 2013 - Ongoing
Tsukushi Tsukamoto is a weak, meek, and clumsy high school student, which bullies love picking on. Jin Kazama, a schoolmate from Seiseki High School, happens to witness him being bullied. Doing the right thing, he drags him away and helps him escape the bullies. Afterwards, he invites him in a friendly game of futsal which introduces him into the world of soccer.
Inspired by Kazama, Tsukamoto decides to try out for Seiseki High School's soccer club. However, unlike Oodachi High School's sumo club, Seiseki's soccer club is already renowned throughout the whole nation. Similar to Hinomaru, Tsukamoto has persevered to achieve his goal--to enter the club. That, however, is merely the first step. Both Hinomaru and Tsukamoto then train to overcome their weaknesses with the help of their teammates and friends. They both make sure that they know what their role is and how crucial it is for the team. 
---
2.Slam Dunk

Authors: Inoue Takehiko
Genres: Comedy, Drama, School, Shounen, Sports
Volumes: 31
Published: September 1990- June 1996
Hanamichi Sakuragi is the typical high school hoodlum; a big muscular guy with a loud mouth and bright red hair. Since he is stronger than most people his age, the other students avoid him like some contagious disease. Enters Haruko Akagi, a beautiful lass, who is somehow oblivious of Sakuragi's notoriety. She is intrigued by his tall and strong physique and asks him to do a slam dunk. This goes miserably, but also throws Sakuragi into the goosebump-inducing world of basketball.
When talking about high school sports manga, a classic like Slam Dunk is bound to appear. Just like Hinomaru's sumo club, Shohoku's basketball club also gets bigger and a lot merrier as new characters join the team. This includes the same troublemakers like Yuma, skilled athletes like Chihiro, and the old members like Captain. Another thing that makes us go crazy about Slam Dunk is the fact that it's actually inspired by the true story of a real life Hanamichi Sakuragi.
---
3.Haikyuu!! (Haikyuu!!)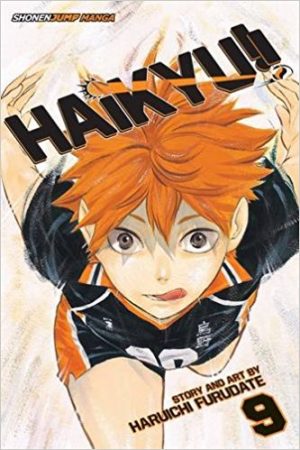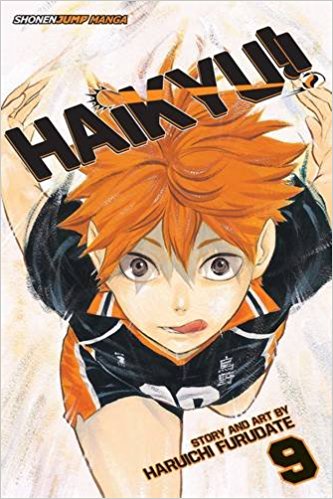 Authors: Haruichi Furudate
Genres: Comedy, Drama, School, Shounen, Sports
Volumes: Unknown
Published: February 2012- Ongoing
First year middle high school student Shouyou Hinata is walking down the street when he happens to hear upon a sports news report. The reporter is talking about Karasuno High School's "Little Giant'' smashing through a tall wall of blockers. This becomes his inspiration to pursue volleyball despite being the lone member of his school's volleyball club. Finally being able to join a competition, Hinata meets Tobio Kageyama and loses frantically. He perseveres further in order to surpass Kageyama only to find out that Kageyama will be his teammate in his new high school.
Both Hinomaru and Hinata aim to dominate a world wherein physical build is greatly valued. One way or the other, they both have to figure out a way around it. Hinomaru compensates his lack of height with sheer practice and technique. On the other hand, Hinata focuses on his will and jumping prowess. The path they chose is not smooth or easy, but is a fun and worthwhile journey. Especially when their respective teams have their back.
---
Any Manga Like Hinomaru Zumou  (Hinomaru Sumo)?
4.Kengan Ashura

Authors: Daromeon (Art) and Yabako Sandrovich (Story)
Genres: Action, Martial Arts
Volumes: 27
Published: April 2012- August 2018
In order to settle any kind of feud between major corporations, a fight called a Kengan Match is held. Both companies will send a fighter to represent themselves in an armless gladiator combat. Yamashita Kazuo is a middle aged employee of Nogi group and Ouma Tokita is a fighter who aims to be the strongest. Due to a series of unforeseen events, Kazuo and Tokita are thrown into the harrowing world of Kengan.
Just like Hinomaru Zumou, this series provides one exhilarating match after the other. Tokita's match against "The Superman" Rihito is a match that is only closely won. Since both Tokita and Hinomaru start thin, they will both engage in multiple matches like the one against Rihito. The excitement of each match keeping our hearts wildly beating and our hairs standing on ends. Learning some cool fighting styles like muay thai, sumo, and, even, jiu jitsu is just the cherry on top.
---
5.Kengan Omega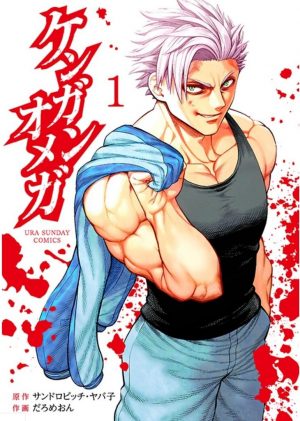 Authors: Daromeon (Art) and Yabako Sandrovich (Story)
Genres: Action, Martial Arts
Volumes: Unknown
Published: January 2019- Ongoing
Set two years after the Kengan Ashura series, Kengan Omega follows the story of Narushima Kouga. Kouga is searching for Ouma Tokita for some unknown reason. As such, his primary goal is to be a Kengan fighter. When he goes to Yamashita Kazuo to enlist, he meets Gaou Ryuuki, a spitting image of Ouma Tokita. The Kengan Association finds itself in a deep entanglement with the Purgatory, another underground fighting organization. A match between the two associations is bound to happen. The question is, will Kouga be strong enough to participate during the match-up?
Similar to its predecessor, Kengan Omega is also jam packed with exhilarating action and mind blowing moves. Kouga and Hinomaru share the same goal- toppling everyone above and standing on top. They both persevere and train to achieve their goals while gaining new insights and indispensable friends along the way. Of course, strong strikes and gut-wrenching actions as you turn the page is already a given.
---
6.Eyeshield 21

Authors: Riichiro Inagaki (Story) and Yusuke Murata (Art)
Genres: Action, Comedy, Shounen, Sports
Volumes: 37
Published: July 2002 - January 2015
Sena Kobayakawa is similar to Tsukushi Tsukamoto. He is a timid and diminutive high schooler who has just entered Deimon Private High School. Unlike Tsukamoto, however, Sena escapes his bullies by using the running skills he has honed over the years. As he does this, the Deimon Devil Bats football team captain, Youichi Hiruma, is watching from a distance. Impressed by his maneuverability, he drags him and forces him to be the team's running back.
Eyeshield 21 is another classic that does not fail to boost our own sense of camaraderie. Hinomaru and Sena share the same I-am-never-giving up attitude when it comes to matches. They both dedicate their time and efforts to come up with new and improved techniques every time they meet a wall or bottleneck. This can be upgrading their old techniques or outright coming up with a new one. Reading any of these makes us want to give our nakamas a tight little hug.
---
Final Thoughts
Here at Honey's Anime, we are suckers for stories about bonds and friendship. We seek that heart wrenching scenes of one character selflessly doing his best for the whole team's sake. Specially for sports manga, camaraderie is one of the most important factors. Hinomaru Zumou (Hinomaru Sumo) and the mangas on this list embody that one way or the other. If we've missed anything, feel free to tell us in the comments below! 
by Christian Markel
---