Yukino Miyazawa is what anyone will call a perfect student: Top in the class, athletic in addition to being pretty. In truth, she is a narcissist with her only goal being the approval of everyone around her. As she enters high school, she was shocked when there is another person who equals her in terms of skill and looks if not, better. Souichirou Arima became the highlight of the school much to the envy and frustration of Yukino. She plots to usurp the position but what she doesn't realize is that Souichirou would confess his love for her and even use her vanity to blackmail her... So if you like stories about unlikely love and strong developments, join us today as we count 6 other mangas like Kareshi Kanojo no Jijo!
Similar Manga to Kareshi Kanojo no Jijo
1. Mars

Authors: Souryo, Fuyumi
Genres: Drama, Romance, Shoujo, Slice of Life
Volumes: 15
Published: Jan 13, 1996, to Nov 13, 2000
Rei Kashino is your extroverted playboy who goes around on his bike. Meanwhile, Kira Aso is a withdrawn loner who happened to be really talented in the arts. During a chance encounter on the sidewalk one day, Kira drew Rei a map to the hospital but failed to realise that her painting of a mother and child was at the back of the paper. There were even more shocked to find out that they are attending the same school and after Rei saves Kira from being sexually harassed by a teacher, the two of them discovered that there might be more to this chance encounter.
In both series, the characters will have to go through the ups and downs of love. No doubt it is a long and arduous one, perseverance of our characters sees both of them taking the relationship to the next level. While both have different storylines, what makes both series so similar is the developing romance between the protagonists. Ultimately, it comes down to someone intruding upon someone's life and then changing them altogether. If you like the deep and fulfilling romance in Kareshi Kanojo no Jijo, Mars is sure to not disappoint!
---
2. Horimiya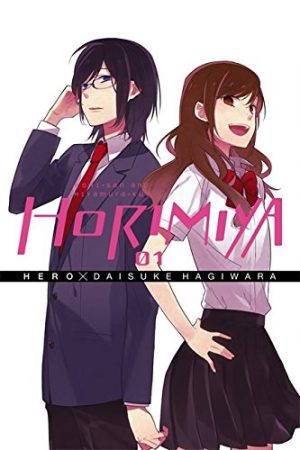 Authors: Hagiwara, Daisuke
Genres: Comedy, Romance, School, Slice of Life
Volumes: ???
Published: Oct 18, 2011 - present
Kyouko Hori was highly admired due to her strong academics and sociability. Behind this facade, however, Kyouko is often at home after school in order to take care of her brother as well as to do housework. Meanwhile, Izumi Miyamura is often mistaken as an otaku due to his thick glasses and introversion. Outside of school, he is actually revealed to have piercings and even a tattoo. When they meet outside school for the first time, both can barely recognize the other...
In a way, both mangas feature characters that are not what they seem. The characters themselves must accept the truth behind the reason of the facade put up by each other. While both seem to have a humorous side to them, both also place emphasis on expanding and highlighting the relationship between both parties. Highly valuing the importance of subtlety in a relationship, there are many up and down moments, all of which plays an important part in developing the relationship. Although rivalry does not exist in Horimiya, the important element of learning to cope with your partner is present throughout the story making this a highly recommended read!
---
3. Last Game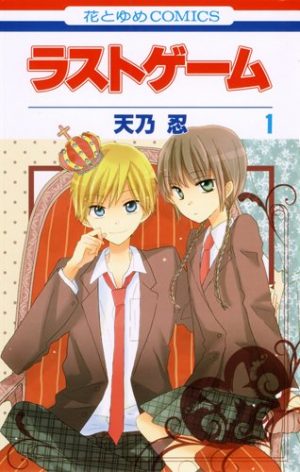 Authors: Amano, Shinobu
Genres: Comedy, Romance, Shoujo
Volumes: 11
Published: Aug 24, 2011, to Jun 24, 2016
Heir to the Yanagi corporate group, handsome, athletically inclined and intelligent, Naoto Yanagi is idolized by his peers. He enjoyed a status equivalent to that of a king. However, all that was to change after the appearance of Mikoto Kujou, a plain looking girl of lowly status. She easily beats him in sports and academics leaving him crushed. Now in college, Naoto vows to take revenge on her. His plan? To make her fall in love with her and then break her heart...
Similar to Kareshi Kanojo no Jijo, our main protagonist is somewhat of a high achiever who cannot stand losing out. When threatened by another person of equal ability, he will do whatever it takes to win. This leads to a rivalry between the male lead and the female lead which eventually leads to romance. There are so many similarities between the both of them just that the genders are reversed. So if you're looking something just like Kareshi Kanojo no Jijo, this would probably be a shot worth taking!
---
Any Manga Like Kareshi Kanojo no Jijo ?
4. Suzuka

Authors: Seo, Kouji
Genres: Comedy, Drama, Ecchi, Romance, School
Volumes: 18
Published: Feb 18, 2004, to Sep 19, 2007
Yamato Akitsuki was invited by his aunt to stay at the housing complex that she owns after moving to Tokyo. What he doesn't know is that the complex is an all-girls dormitory. As he starts his first day in high school, he happens to meet Suzuka Asahina, a girl known for her beauty and her athletic abilities. They didn't get off to a good start and he was bewildered when he found out that she lives just right next to him in the same complex. Through a series of events, we see Yamato joining the same track team as Suzuka in the hopes of winning her love.
If you like the dismissive and hard to get girl at first glance, then Suzuka may just be the manga for you. Similarly to Kareshi Kanojo no Jijo, both parties start off awkward and even a little antagonistic. Eventually, after learning more about the other, they slowly let their feelings develop for the other party. Overall, the romance is not your average love at first sight nor an easy one. It is one of many setbacks and hardship. If you are looking for a romance manga that slowly builds up over time and one that starts off at rock bottom, this is probably the one for you!
---
5. Kare First Love

Authors: Miyasaka, Koho
Genres: Drama, Romance, School, Shoujo
Volumes: 10
Published: Aug 20, 2002, to 2004
Karin Kano is supposedly a plain looking girl. However, that was all to change when she meets Aoi Kiriya. After a misunderstanding, she ran away from Aoi after thinking the latter was trying to upskirt her. She was surprised to find him waiting for her after school the next day to return a book that she had dropped. Her friend took interest in Aoi and coerced her to schedule a group date but after realising that Aoi only has eyes for Karin, she starts to bully Karin. This whole series describes their journey in love amidst numerous tiresome situations and ups and downs.
Both mangas have a perfect balance of comedy and intense romantic moments that captivates you and makes you want to read more. Although Kareshi Kanojo no Jijo features a protagonist with a dual side, Kare First Love features a protagonist that is actually much prettier than how she usually is. In a way, both mangas have the element of a hidden/unknown side to the female protagonist. It is up to the male protagonist to uncover the true persona of their counterpart despite many shortcomings. We'd definitely recommend this one if you like a serious romance story but yet knows how to loosen up!
---
6. Switch Girl

Authors: Aida, Natsumi
Genres: Comedy, Romance, School, Shoujo
Volumes: 25
Published: Aug 19, 2006, to Jan 4, 2014
Tamiya Nika is a sociable, outgoing and friendly girl at school. She keeps up with the latest fashion trends and is quite good looking. At home, however, she takes on a whole new persona. Wearing a sweatsuit and glasses, not many would take a second glance at her home look. On the other end, Kamiyama Arata is the exact opposite of her. Many think he is an otaku due to his fashion sense but outside of school, he is actually quite a looker. When they meet each other outside, both were shocked at the secrets that they hide but yet empathize with each other. Is this the beginning of something special between the two?
Similarly to Kareshi Kanojo no Jijo, both female protagonists have a dual side to them at school and at home. Their facade was discovered by the male protagonist. What you get is a dynamic relationship between both protagonists full of comedy but yet, of a serious one. In the case of Switch Girl, both protagonists are polar opposites of each other. Just as how Tamiya has her own secrets, so too does Kamiyama. This whole journey is how they manage their expectation of the other as well as discovering more about themselves.
---
Final Thoughts
With that, we've come to the conclusion of our countdown. So have you read Kareshi Kanojo no Jijo? No doubt you will probably find that although it is long, it was a worthwhile journey to see where the characters end up eventually. In fact, did any of the manga recommendations above interest you in any bit? Do you have another manga to recommend to us? Please leave it in the comments below and we will see you next time!
---