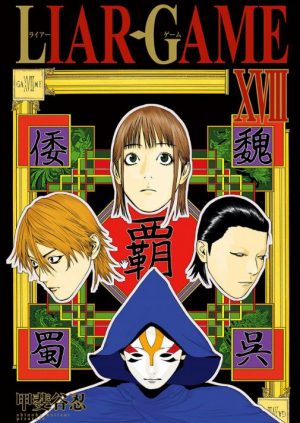 In Chess, those who play it will always tell you that there's a beauty to manipulating your opponent into thinking they are safe and then unleashing your attacks on them. The reason being is that you're in control of the game as long as you don't fall victim to those mind games yourself. Now, we won't say all of us here at Honey's Anime are experts in the game of Chess but we are experts in the world of manga and anime. That's why if you're someone who loves mind games—which who doesn't—then you've probably have heard of a manga called Liar Game by mangaka Kaitani Shinobu. Spinning a story filled with high tension manipulation and mind tactics that can become deadly, Liar Game is like Chess but with higher consequences.
Now, it's possible you've already read Liar Game several times through because you love the series, which we feel the same and have equally read it a few times here at Honey's Anime. If that is the case, you're probably looking for more manga like Liar Game and that is what this article is for. Our writers here at Honey's Anime began putting our minds together to think of manga you will enjoy if you loved Liar Game. With many hours of intensive debates—which really were just us arguing which series is better or not—we have crafted our list and are ready to share it with all of you readers out there. Welcome everyone to our list of 6 Manga Like Liar Game!
Similar Manga to Liar Game
1. Doubt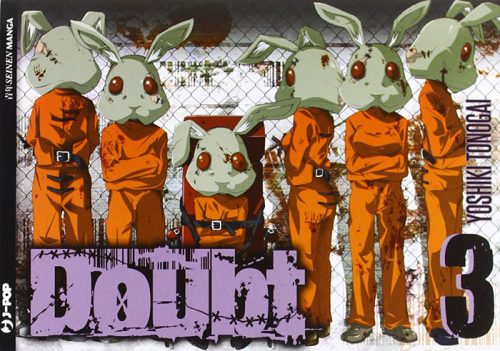 Authors: Tonogai, Yoshiki
Genres: Mystery, Shounen, Psychological
Volumes: 4
Published: 2007-2009
There is a new popular cell phone game sweeping across the Japanese nation called Rabbit Doubt. The idea is that players act out the role of either rabbits or the wolf and must survive in a fun online based game. However, for several friends Rabbit Doubt goes from being a fake cell phone game to a real-life game of survival and betrayal. Who among the friends is the wolf who aims at killing them all? Find out in Doubt where manipulation, betrayal and death are an ever-constant thing.
Beginning our list of 6 Manga Like Liar Game, we look at Doubt by mangaka Tonogai Yoshiki. Several friends are forced into a deadly game where friendship is quickly destroyed and fear/distrust quickly consume the group. While Doubt is a short 4 volume work, we here at Honey's Anime have always felt it tells a great story despite being a quick read. With brutal art, a truly gripping mystery theme and amazing narrative, Doubt is perfect for those who love the mind games found in works like Liar Game. We here at Honey's Anime challenge all of you that read Doubt to try and guess who the wolf is as that makes reading Doubt even more enjoyable.
---
2. Dolls Code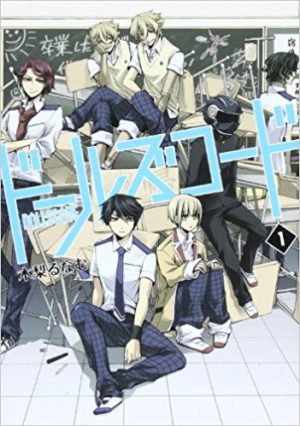 Authors: Kinashi, Runamu
Genres: Mystery, Horror, Sci-Fi, Shoujo, Psychological
Volumes: 2
Published: Feb, 2013- Nov, 2013
Tests in school can be an utter nightmare especially when you're not ready for them. Well, for several teenagers, their test in Dolls Code is a nightmare that is all too real. Trapped in a school, seven students with dark pasts are told they must pass an examination. Though making this test even harder is that their various criminal pasts are used against them as each of the teenagers have a missing body part that was associated with their past crimes. Why is this fate befalling them and is there a way out of this situation? Open up Dolls Code and join these teenagers in the search for answers to those questions.
While Liar Game is classified as horror, the themes found within can be seen as a form of psychological horror. Though if you want true horror and psychological themes with a touch of mystery and even sci-fi then you're looking for Dolls Code. Created in 2013 by mangaka Kinashi Runamu, Dolls Code might be an extremely fast read—seeing as how it's a mere 2 volumes in length—but the story told and the impressive art make Dolls Code stick with you while reading and even after. Every moment that passes, you wonder what could possibly happen next and can it possibly be more surprising than the last? Well, the short answer to that is yes as Dolls Code is a perfect read for those who love Liar Game and thus why we felt it was perfect for our list of 6 Manga Like Liar Game.
---
3. Battle Royale

Authors: Taguchi, Masayuki and Takami, Koushun
Genres: Action, Adventure, Drama, Horror, Psychological, Seinen
Volumes: 15
Published: 2000-2005
Shiroiwa Junior High's Class B are pretty happy to be going on a field trip and removing themselves from learning for at least a day. However, for Shuya Nanahara and his classmates, this fun trip is about to become a deadly game of survival. Passing out, the class realizes rather quickly that that their trip was an illusion and was actually meant to be a means of transporting them to some unknown location. There, a man who claims to be a representative of the government's Millennium Education Reform Act claims that the students must kill each other till there is only one left. Now Shuya and his friends are about to realize the truth depths of the human's will to survive...
Liar Game's main premise is about manipulating your opponent into thinking they're safe and/or that the individual can be trusted. This same theme is found in many areas of Battle Royale but with a more violent twist. Murder, deception, courage and sacrifice are just a few of the ideals found in Battle Royale which will keep those who love the mature nature found in Liar Game will be quite intrigued from beginning to end. We fully recommend reading Battle Royale if you loved Liar Game and want a truly engaging and mature manga filled with some incredible art and narrative. Though don't get too attached to any one character in Battle Royale as they might not be around for as long as you think.
---
Any Manga Like Liar Game ?
4. Kangoku Jikken (Prison Lab)

Authors: Mizuse, Chiho- Kantetsu
Genres: Horror, Psychological
Volumes: 5
Published: Feb, 2016- Present
Everyday, Aito Eyama lives in fear of where his next form of bullying will take place. Constantly harassed and even beaten, Aito is reaching his wits' end. However, Aito finds an interesting text where he is told he can participate in a game called the Captivity Game for a large amount of money. Allowed to abduct and imprison one victim, the player must then hold that person for one month without them ever learning who is their captor. Aito immediately sets his sites on Aya Kirishima—the one he considers the reason for his pain—and begins his game of payback…
Kangoku Jikken and Liar Game have many common themes despite being done by two completely different mangaka. Within Kangoku Jikken, we get to see what a human will do if they are given freedom from the law and how far they will go with it. Kangoku Jikken, so far, is 5 volumes in—with more to come, we hope—but already, we're loving it here at Honey's Anime for its extreme use of horror and psychological themes. Will Aya survive her month of captivity at the hands of Aito? We may or may not know the answer to this question but if you want to know, then we fully recommend picking up Kangoku Jikken.
---
5. Tomodachi Game

Authors: Yamaguchi, Mikoto- Satou, Yuuki
Genres: Game, Shounen, Psychological
Volumes: 10
Published: Dec, 2013- Present
Katagiri Yuuichi is someone who believes friendship is the most important thing in life. Sure, things like money can buy you material goods and forms of happiness but ultimately, friendship is the most important thing. Though Katagiri's creed will be tested when him and several others are kidnapped and thrown head long into a dark game. One of them is the reason why they are all there in this situation and must be discovered if they wish to live. Now Katagiri must prove that friendship is unbreakable amidst a game that makes you question your trust and friendship with another…
The beauty of Liar Game is that as you read through the 15 volumes, there's always this small thought that never leaves you. Who can you trust without a doubt? That is the main theme found in Tomodachi Game—which literally translates to Friend or Friends Game—and why it's such an amazing manga so far. With great art and deep levels of character development, Tomodachi Game has hooked us here at Honey's Anime and we know you will all feel the same. Thus, if you loved Liar Game and need a new manga to read, you're going to want to check out Tomodachi Game.
---
6. Gordian Knot

Authors: Sakato, Riku- Nose, Naoki
Genres: Adventure, Shounen, Slice of Life, Psychological
Volumes: 4
Published: May, 2006- Apr, 2007
The Stanley Corporation is quite famous for their ability to find lost items and get them back for their clients. However, the Stanley Corporation isn't always able to find the items themselves. When they run into a particularly tough item to nab, they rely on a senior in high school. Known as Manjou Yuki, this young man is quite famous online holding a 99% accuracy level solving puzzles on a popular site. With an array of challenges and games, enter the world of Manjou Yuki in Gordian Knot.
Gordian Knot concludes our list of 6 Manga Like Liar Game with a rather interesting story. Instead of being just one tale, Gordian Knot has our main protagonist Yuki solving various challenges across Gordian Knot's 4 volumes. There is a main theme in Gordian Knot but it's not the only focus of the story and that keeps things interesting and all too similar to Liar Game's multiple character arcs and narrative. We wish Gordian Knot would get some more love as we don't often hear people talk about it enough despite it having some rich art and truly cool story. That's why if you do decide to give Gordian Knot a try let us know in the comments what your thoughts were of the story!
---
Final Thoughts
Mind games make for some of the most interesting manga out there in the world. This theme allows for a wide assortment of manga to be created in many different ways. Some stories will use action and others will become tales of mystery. That's why we know that while our list of 6 Manga Like Liar Game is good, we aren't delusional enough to think we found every manga worthy of being on this list. That's why we want you beautiful fans out there to comment down below what manga you think could have made this list of manga like Liar Game and why you loved it so much. Now this list of manga like Liar Game has come to an end but if you're craving more lists well you're in luck as here at Honey's Anime we have anime, manga and video game lists just waiting to be read. Just scour our site and keep returning back to us for more lists you can enjoy.
---