También puedes leer este artículo en:Español
Warning: some of the following manga are not suitable reads for underage otakus. If you are a minor, you can read another of our articles instead.
What happens when an introvert and creative artist encounters a rebellious guy kissing a statue of Mars? Ask him to be her model, of course! That is how the romantic couple of Mars met. We were expecting the romance part, yes, but Mars went beyond that. There was real drama and hard decisions to make. Choices have consequences, and our characters changed forever due to them. Few manga take us to the daily life of people who are trying to make sense of their relationships between them and with the world while touching our hearts in such a special way. Wanna find more manga like Mars? Let's go!
Similar Manga to Mars
1. Hakuji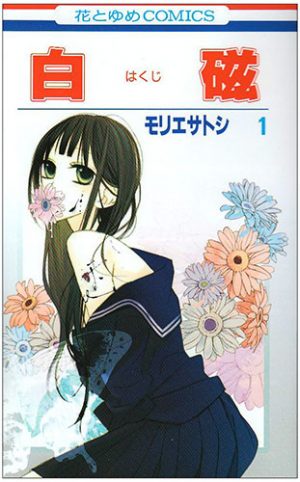 Author: Satoshi Morie
Genres: Romance, Shoujo, Psychological
Volumes: 2
Published: May 20, 2008 to Apr 27, 2010
Satoshi Morie has a long trajectory in the shoujo manga realm, particularly in the romance department. In Hakuji, Morie catalyzes how difficult can the creative process of an artist can be… especially if there is also love involved! Our protagonist is Akiharu Manabe, a young artist that has to touch whatever he is going to draw to understand it. When he meets Seika Ichijou, he struggles between his respect for her and his desire to draw her (hence to touch her).
Mars and Hakuji start strong in the artsy side and remain linked to creativity. The protagonists are artists who find both inspiration and love in their muse! The tone of the stories is also bittersweet, as the couples have to first clarify what they want from each other and then deal with the world. The main difference is the illustration style of the mangas, which reflect how different are the times when they were created. The drawing also looks more intense in Hakuji, so be prepared with some cold water 😉 Morie is keen to short stories as well, so Hakuji makes for a good, quick read.
---
2. Boyfriend

Author: Fuyumi Souryo
Genres: Drama, Romance, Shoujo
Volumes: 10
Published: 1985 to present
This manga was created by the same author of Mars, who is a veteran in the shoujo manga realm. On this occasion, our story tells us the many woes of Takatou Masaki, a guy with conflicts due to his hot temper. It looks like he is destined to be a perpetual problem until he meets Yuuki Kanako and bonds with her. Will the love story be that easy? Well, this is Fuyumi Souryo, so of course not 😉
If you liked Mars because of the storytelling and the pacing, you will like Boyfriend. The art style is also similar. Souryo's stories are not your typical fluffy shoujo, so be prepared for some bitterness and seriousness along the way. Also, despite the fact that there are tragedies in both mangas, Mars is darker. So, if you wanted a happier version of Mars, look no further than in Boyfriend!
---
3. Kiss & Never Cry

Author: Yayoi Ogawa
Genres: Romance, Sports, Josei
Volumes: 11
Published: Mar 25, 2006 to Dec 8, 2011
Yayoi Ogawa has some experience with the josei genre, meaning that when we would like to read a bittersweet manga, we could check a few by her. In Kiss & Never Cry, Yayoi reminds us that running away from home is a usual fantasy among teens. However, what happens when it doesn't go as planned? Leon will have to help his friend Michiru to overcome just that.
In Mars and Kiss & Never Cry, the couples have to deal with traumas from an early age. The stories start in a rather regular and innocent way, only to turn serious later. Also, the protagonists fuel out their worries, sufferings and ultimately their joys into creative endeavours. The main difference is that Kiss & Never Cry revolves around skating, which gives a more dynamic tone to the panels.
---
Any Manga Like Mars?
4. Akuma to Love Song

Author: Miyoshi Toumori
Genres: Drama, Romance, School, Shoujo
Volumes: 13
Published: Dec 2006 to Apr 5, 2011
Miyoshi Toumori has some experience with shoujo manga, particularly the cozy romantic ones. However, if you think girls always are the delicate ones, you should pay attention to Maria Kawai. The protagonist of Akuma to Love Song is serious trouble wherever she goes because of her blunt personality and arrogant tone. So, will Yuusuke be able to bond with her? Or will it be Shin?
The most obvious characteristic that Mars and Akuma to Love Song have in common is the romance side. However, both stories revolve around characters who appear to be some way but are troubled deep inside. And that does not only apply to the protagonists, although they are the most obvious choice! Both reads can become uncomfortable, so sorry cozy shoujo lovers, these two tell us the harsh truths of life. The main difference is that Mars deals with the more difficult topics in a deeper way. Also, we have a prominent triangle in Akuma to Love Song.
---
5. Cat Street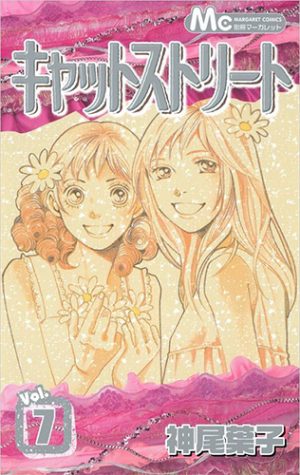 Author: Yoko Kamio
Genres: Drama, Romance, Shoujo
Volumes: 8
Published: Jul 13, 2004 to Sep 13, 2007
Yoko Kamio might not be the most prolific veteran mangaka around, but she has offered us high quality works. Just remember her most famous Hana yori dango! In Cat Street, Kamio introduces us to Keito Aoyama. Despite her young age, Keito already has suffered a breakdown and quit her acting career. However, an encounter with a curious and magical school called "El Listón" might be just exactly what she needs to relink with other people and recover her confidence in herself.
Keito and Kira (the protagonist of Mars) are very similar at first sight. They are not our regular expressive and happy girl, right? Both also have an acute sensibility, as they are artists amid of different kind. Both stories also talk about trauma and the bitter side of life. It is thanks to those surrounding the protagonists that they find a way to communicate with the world. However, Cat Street focuses more in the healing process and in friendship.
---
6. Kareshi Kanojo no Jijou (His and Her Circumstances)

Author: Masami Tsuda
Genres: Comedy, Drama, Romance, School, Shoujo
Volumes: 21
Published: Dec 22, 1995 to May 10, 2005
Masami Tsuda had some experience with shoujo manga when she hit the jackpot with… Guessed already? With Kareshi Kanojo no Jijou of course! The manga is even known with a nickname (Karekano) and was adapted to anime in 1998. Our story revolves around Yukino Miyazawa, who apparently is the most perfect student ever. When an even more perfect student under the name of Soichiro Arima appears, Yukino is furious and competes with him, but what happens when Soichiro confesses to her?!
Mars and Karekano are mainly about the many whoes and joys of a relationship. In both cases, the couples don't have it easy. Despite of the humorous and light-hearted tone of Karekano, there is abuse and a dark past particularly in the case of Soichiro. Both stories also deal with appearances and harsh truths. Nevertheless, Mars and Karekano belong to the category of unforgettable mangas where we empathize with the protagonists and really want them to succeed in the end.
---
Final Thoughts
Sometimes it is a shame to think that Mars was not adapted as anime. Not all the good stories go through that process, right? That doesn't mean that they are not appreciated. As you can see, Mars has left a legacy of bittersweet stories with sensible and perceptive characters. We just have to pick up one of these mangas and let us sweep away to a not so fluffy world where, beyond anything else, love is present in a raw and unusual form. But tell us, which other manga like Mars do you know? Comment away! See you soon 🙂
---