Born from Yuki Midorikawa's wise pen, Natsume Yuujinchou is a shoujo manga that can touch the deepest chords of everyone's hearts. Takashi Natsume is your 15-year-old high school boy with one big problem: he can see the ayakashi (spirits). Because of his ability, year after year he was taken in and then discharged by every relative, and he couldn't make friends. Everyone considered Natsume just too strange to deal with, and a liar.
Table turns when he finds the Book of Friends, a book that belonged to his grandmother – Reiko – who could see the spirits as well. The fated meeting with Nyanko-sensei, who is actually a powerful spirit trapped in the shape of a "maneki neko" (lucky cat), will change his life completely. Natsume will start a journey bound to give the names on the Book of Friends, back to the spirits to whom they belonged. While meeting spirits and humans, Natsume will finally understand the importance of bonds, and the warmth of a family.
This is a list for those who love Natsume Yuujinchou, and crave for some other manga that are similar to it. Stick with us until the end, you won't be disappointed!
Similar Manga to Natsume Yuujinchou / Similar Manga to Natsume's Book of Friends
1. Mushishi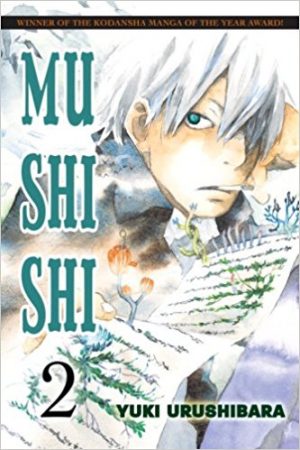 Mangaka: Urushibara, Yuki
Genre: Adventure, Drama, Fantasy, Historical, Mystery, Seinen, Supernatural, Slice of life
Volumes: 10
Published: November 1999 – August 2008
"Mushi" are the most basic form of life, and they are everywhere. Ginko is a Mushi-shi (a Mushi master) who travels from place to place to better understand Mushi and, possibly, treat people affected by them. Ginko has a reclusive personality, yet during his wandering around he will meet a lot of people and will offer his knowledge about Mushi, sometimes while trying to discover new ways to treat those who are plagued one way, or another, by them.
Those who are loving Natsume Yuujinchou so far, should definitely read Mushishi. Even though Mushishi is more adult-oriented, they share the same feeling and Ginko and Natsume share the peculiarity of being able to see what the others can't. These two manga are both episodic, and both are packed with emotional happenings that can start deep reflections about life. Personality-wise, Ginko and Natsume are different, but they share the same compassion towards the entities only they can see. If you are enjoying Natsume Yuujinchou for the huge amount of emotions it brings you, you will surely love Mushishi, as well.
---
2. Aka ya Akashi ya Ayakashi no (Of the Red, the Light and the Ayakashi)

Mangaka: Nanao (Art), HaccaWorks* (story)
Genre: Drama, Mystery, Shoujo, Supernatural
Volumes: 9
Published: February 2012 – June 2016
Aka ya Akashi ya Ayakashi no is a story revolving around Yue, a boy with a mask. Yue lives in a temple with some strange, non-human residents. Kurogitsune is Yue's friend, and he is a fox spirit. During winter, when a festival is held in the nearby town, Kurogitsune tries his best to persuade Yue to attend the festival, claiming that it would be a great experience to get to know the outside world. There's just a problem: Yue is forbidden to leave the temple. That's why leaving it with Kurogitsune, to go to the festival, will be the beginning of trouble...
Natsume Yuujinchou and Aka ya Akashi ya Ayakashi no are both shoujo manga with a male protagonist. Natsume and Yue are very similar in their appearance, and both of them have to deal with the supernatural on daily basis. Another thing that Natsume and Yue share is their guide: a supernatural one for both, Nyanko-sensei, a maneki neko, for Natsume and Kurogitsune, a fox spirit, for Yue. Natsume Yuujinchou and Aka ya Akashi ya Ayakashi no share the same rural setting, too, and – as the title suggest – Yue deals with the spirits, exactly like Natsume does. It's not a stretch to say that you can find in Aka ya Akashi ya Ayakashi no similar vibes as in Natsume Yuujinchou!
---
3. Hyakki Yakoushou (Beyond Twilight)

Mangaka: Ima, Ichiko
Genre: Drama, Horror, Josei, Mystery, Slice of life, Supernatural
Volumes: 25
Published: 1995 – ongoing
Ritsu has the sixth sense. He inherited it from his grandfather, and thanks to it he can see the spirits. Along with his sixth sense, he inherited a demon guardian – Blue Storm – who is not exactly friendly with Ritsu. Day after day, Ritsu and Blue Storm will have to face the trouble brought by those spirits, and find a way to deal with the strangest happenings!
Natsume Yuujinchou and Hyakki Yakoushou have a lot in common. They both feature a boy who can see spirits and inherited his gift from a grandparent and both Natsume and Ritsu have to keep their power a secret. The relationship between Natsume and Nyanko-sensei is similar to that shared by Ritsu and Blue Storm: they bicker a lot, but they help each other in time of need. Both Ritsu and Natsume have to deal with situations where they have to either help or fight against the spirits. Even though Hyakki Yakoushou is more adult-oriented, it wields the same feeling you get while reading Natsume Yuujinchou!
---
Any Manga Like Natsume Yuujinchou / Similar Manga to Natsume's Book of Friends ?
4. Yamamoto Zenjirou to Moushimasu (I Am Called Yamamoto Zenjirou)

Mangaka: Maki, Youko
Genre: Drama, Romance, Shoujo, Supernatural
Volumes: 5
Published: February 2007 – August 2011
Hotate is a 10-year-old girl living with his grandmother since her mother died. One day, though, her grandmother tells Hotate that she can no longer take care of her. She will have to live with her uncle, and adapt to a new environment. Things aren't going to be easy for Hotate... Because she can see the spirits of the dead! Will she manage to blend into her new school, with her new classmates?
Natsume Yuujinchou and Yamamoto Zenjirou to Moushimasu share a lot of similarities. They are both shoujo manga, to begin with. Natsume and Hotate share the same past: they are orphans who had to jump from a relative to the other. Both Natsume and Hotate can see spirits, Hotate can see the spirits of the dead specifically, and they both try to deal with their gift day after day, while understanding the importance of bonds. Yamamoto Zenjirou to Moushimasu has a romance trait that Natsume Yuujinchou lacks, but these two manga are both deeply heartwarming. You will definitely like one, if you liked the other!
---
5. Adashi Mono

Mangaka: Yamamoto, Kumiko
Genre: Action, School life, Supernatural, Shounen
Volumes: 4
Published: March 2012 – August 2013
Let's go on with a shounen manga revolving around yet another high school student! Haizuka is a boy with one big wish: since he can see "things" other people can't, he hopes to at least live a peaceful, normal life. He wishes for a life distant from what he'd been facing in the past. Sadly, his big hope crushes to pieces the moment he starts high school and meets a girl with a strange creature...
Natsume Yuujinchou and Adashi Mono have some things in common. Firstly, both these stories revolve around a high school student with a gift. Both Natsume and Haizuka's gift is to be able to see the spirits. What's more, both of them craved for a normal life since their childhood, and yet their gift is always there to remind them how they just have to accept their fate. These two manga share the same vibes, even though Adashi Mono is labeled as a shounen, so more action is to be expected. Be sure, though, that you will meet the same amount of spirits you met in Natsume Yuujinchou!
---
6. Kobatotei Ibun

Mangaka: Takano, Miyako
Genre: Drama, Shoujo, Supernatural, Slice of life
Volumes: 1
Published: 2004
And what about a collection of stories wielding the same supernatural, touching elements as Natsume Yuujinchou? Kobatotei Ibun is a collection of oneshots, respectively: "Kobatotei Ibun", "Magic", "Ocean Floor Scenery" and "Two Topics: Happiness Butterfly, Island Child". All of these stories tells about some people's experience with the unknown. The one that gives the title to this manga is about a boy – Kobato – who can see things that normal people can't, due to something that happened to him in the past...
Natsume Yuujinchou and Kobatotei Ibun share the same fundamental traits. First, they are both shoujo manga that feature a boy who can see the spirits. Then, Natsume and Kobato are very similar as they both try to help the spirits they meet along the way. The same heart-warming feeling you feel with Natsume, is enclosed in the little rare gem which is Kobatotei Ibun. You will definitely enjoy it, if you are enjoying the tender atmosphere surrounding Natsume Yuujinchou!
---
Final Thoughts
And so this list came to an end. We tried to put in it those manga that share with our beloved Natsume Yuujinchou the most meaningful traits. We hope you enjoyed the ride and, above all, we hope you'll find it useful somehow. So, what are you waiting for? You Natsume Yuujinchou lovers out there, come out and tell us what you think! And if you haven't yet, please, give one of these six manga a try. We can guarantee you won't be disappointed! We can't wait to hear what you think, so please don't forget to share your thoughts in the comments below.
---